Alphonse Island is, quite rightly, best known for its flat fishing, for the diversity of species, variety of fishing environments and for its fantastic accommodation and food. Spending time on Alphonse leaves you feeling part of the family; part of this stunningly beautiful island and its incredible fishery. It is little wonder that so many fishermen return time and time again.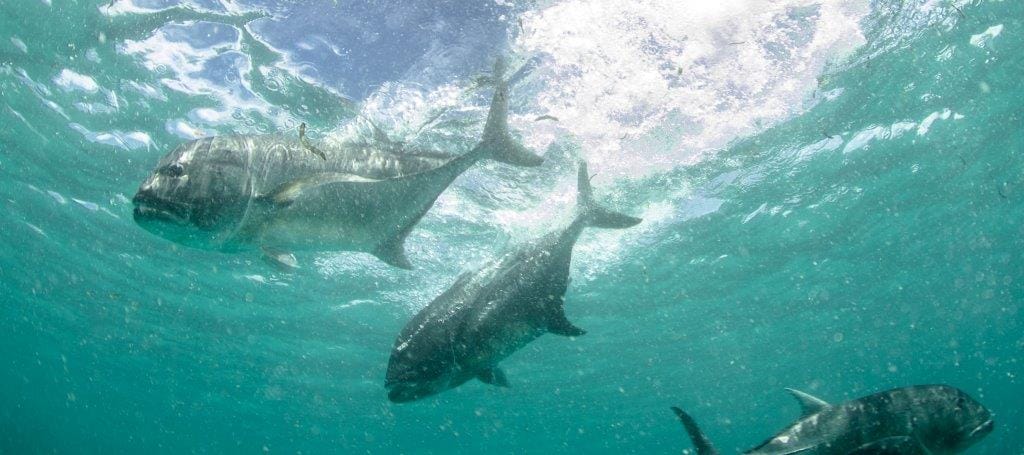 What very few of us see when we are there is what is below us. We know what we want; fish, hungry and keen to take our flies but there is a whole world to explore, whether you a qualified diver, a lapsed diver looking for a refresher course or just keen to expand your horizons and try something new.  The Alphonse dive team, Hinton Faram and Danah Abdulaziz, will be delighted to share their world with you – as we have been sharing our fishing world with them, with Hinton landing his first bonefish on Alphonse during my week there in December last year.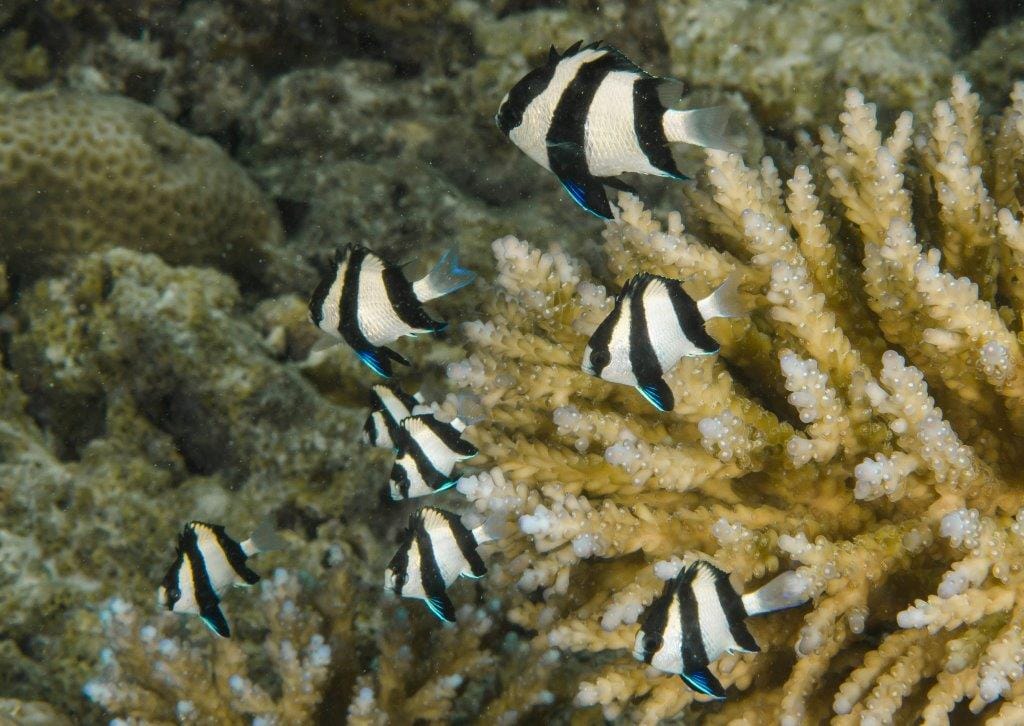 Alphonse has 15 dive sites and no doubt more to be added to the list as they continue to explore and discover what the depths of Alphonse and St Francois has to offer.
For more details please contact Charlotte Chilcott or call +44(0)1980 847389 and, in the meantime, a brief introduction to the first of the Alphonse dive sites.
HOUSE REEF
Location: In the lagoon, in front of Alphonse Dive Center, accessible from the shore.
Depth: 0 – 6 m
Mini wall-like reef with many inlets and outlets with a sandy bottom. There are many resident reef fish, such as nesting Triggers, feeding Green and Hawksbill Turtles, schooling Bluefin Trevally and pet Giant Trevally, large Snappers as well as free-swimming Morays, to mention a few. It is not uncommon to find Juvenile Marble Rays and Lemon Sharks. The visibility however is not as reliable here as it is on the outer reefs due to the high silt content in the sand, which is disturbed during tidal movements.This site is perfect for Test Dives/Resort Courses and Refresher Courses and it gives the diver a comfortable introduction before experiencing the amazing outer reefs of the Alphonse and St. Francois Atolls.