Dubai should be on every angler's bucket list, whether as a stopover between A and B, a short weekend away or a more extended stay with family or friends. There is something here for everyone, including anglers. With the Burg Al Arab and the Dubai skyline as your backdrop this is a unique environment that offers the opportunity to target a plethora of species on fly or on conventional gear.
The main target species to target on the fly are the ever-present queenfish. They are strong, aggressive, and acrobatic, so they make for a fantastic visual spectacle, from the first violent take to the final landing of the fish. Other species found throughout these waters include milkfish, golden trevally, yellow dot trevally, orange spot trevally, barracuda, cobia, kingfish, and more.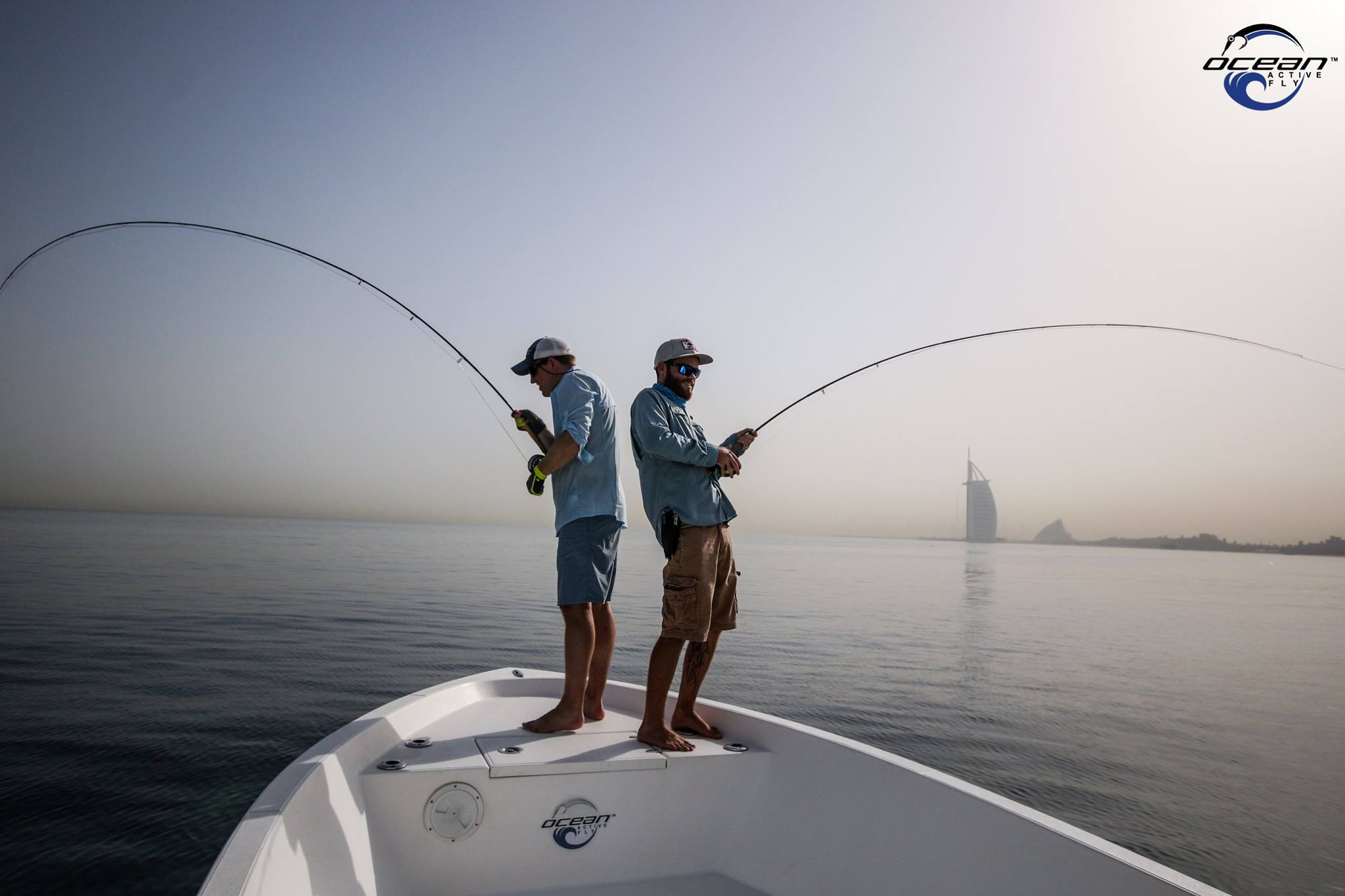 As Dubai is one of the largest hubs worldwide, arranging a stopover en-route to your destination is straightforward. As a warm up to a Seychelles fishing trip, or just wanting to break a long journey, airlines offer very attractive stop-over offers so do contact us for details. Dubai is one of those rare destinations where you can go our fishing, safe in the knowledge that your non-fishing family or companion have plenty to do and see.
With the sheer number of flights in and out of Dubai every day, and departures from all the UK'S major airports, finding a flight to fit into your schedule for a long weekend away shouldn't be an onerous task. Fly Friday evening, fish Saturday and Sunday morning before flying home Sunday night, ready for the office on Monday morning. We can arrange 24 hour check in so no matter what time of day or night you arrive, you can go straight into your room.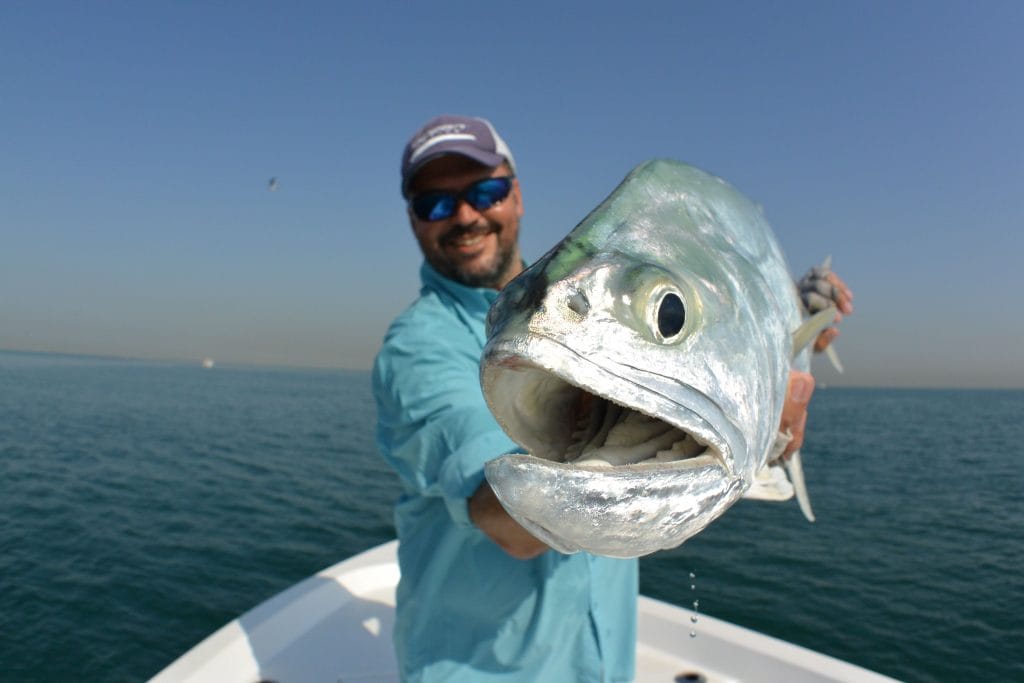 More extended stays open up a world of options in addition to fitting in some fishing. From hotels in the city's heart to romantic days and nights in the desert, it is not difficult to "wow" your loved ones. Most of Dubai's hotels are a short distance from the airport, and there is an enormous range of styles and locations. From the impressive Palm Jumeirah with its water park, private beach and Dolphin Bay to the small boutique hotels in the old part of the city, there is something for every taste and every budget. Splitting the city is Dubai Creek, and north of the creek, you will find the Gold Souk, Spice Souk and the Deira Fish Market. The Corniche winds its way along the waterfront and is a beautiful place for a walk, as is the labyrinth of narrow lanes leading to the souks. On the South side of the creek, visit the many historic sites, museums and buildings, art galleries and cafes. Away from the beaches and souks, Wild Wadi Waterpark is a popular family destination, as is Dubai Mall, the largest in the world.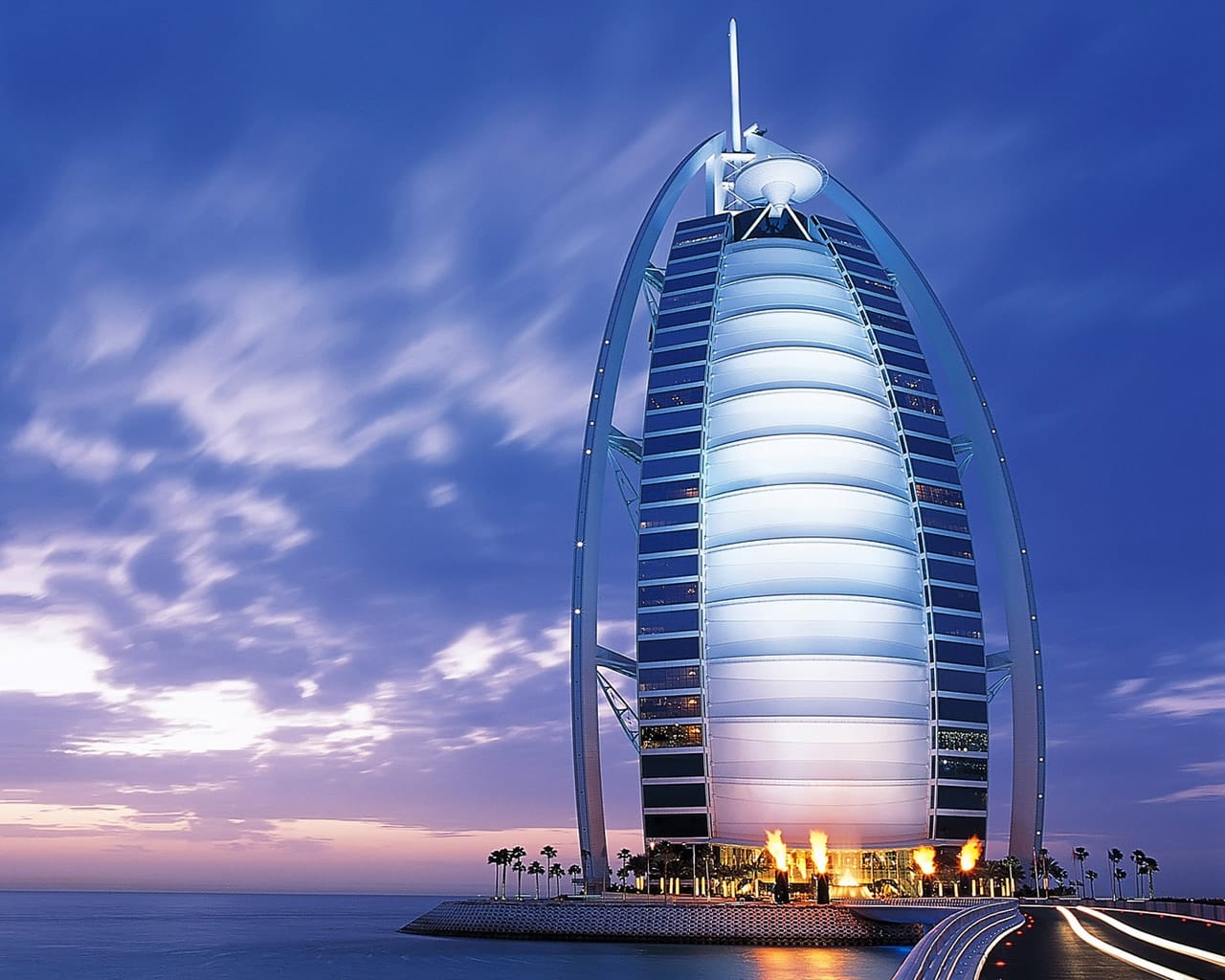 If you would like more information please contact Alex Jardine call us on ++44 1980 847389. Alternatively click HERE if you would like us to contact you.