Last Friday we headed up to Norfolk to exhibit at the East Anglian CLA Game Fair. the show was located at the Norfolk showground just outside Norwich, and is ideal as it is a permanent show ground. This is a relatively new show which has been running for about five years and is growing year on year, so we thought it might be a good chance to meet some of the East Anglian fishing fraternity. I grew up in Norfolk so I really enjoyed bumping into many familiar faces and many new ones.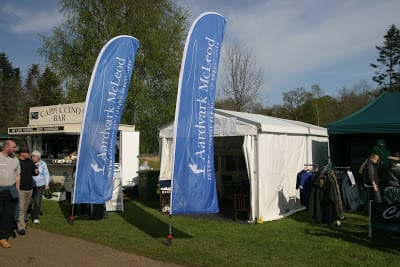 Although shows are hard work I find them immensely rewarding as I have the opportunity to meet people face to face and show them some of our destinations first hand. I also love meeting our existing clients so that we can both put faces to names. I personally find it much easier to talk to someone who I have met rather than a disembodied voice over the phone! Funnily enough most of those that came to see us were interested in saltwater fishing, especially the outer islands in the Seychelles. That 50lbs GT shot grabs more people as they walk by than any other.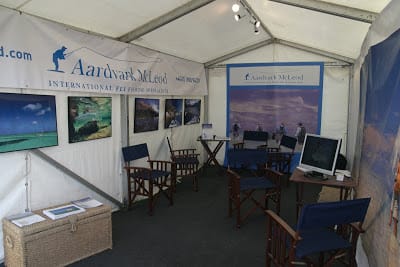 Charles Jardine was doing his usual crowd pleasing demonstrations, and it never ceases to amaze me how he manages to pull in a crowd, and often of people who don't fish. It was great to catch up with him as I had not seen him in a little while. I would really like to take this opportunity to thank all those that came to see us, and for your continued support.