The conditions for the week at El Pescador:
Weather:
Mostly cloudy Sunday, partly cloudy midweek with one overcast day, clearing towards the end of the week.
Air Temp:
Upper 80°F, low 90°F. Winds: East 8-15 mph
Water:
Temps ranged from 78-82°F
Moon phase:
New moon August 6th
The Fishing for the week: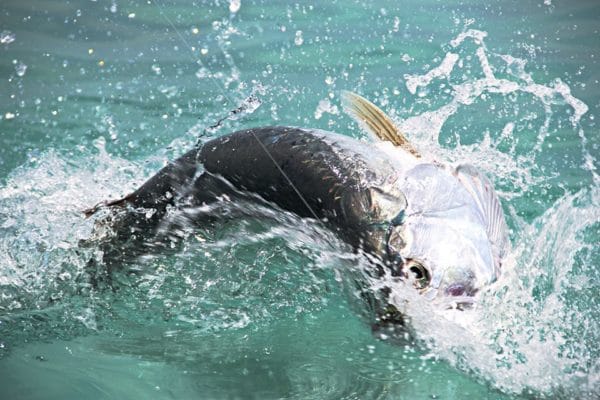 GRAND SLAMS: Congratulations to Marco who was able to land a nice tarpon, a huge permit and a small bonefish to complete the first slam of the week. The pressure was on towards the end of the day as the search for the bonefish neared three hours, but with a little faith and some excellent work from Captain Emir the task was completed. The bonefish was also the troublesome fish for Australian angler Barney, first he got the tarpon and permit and then spent 2 hours for the bonefish. Possibly the hot calm weather has made the bonefish slower and less hungry. Barney's wife, Olivia then went on to also land a Gram Slam to complete a fantastic week.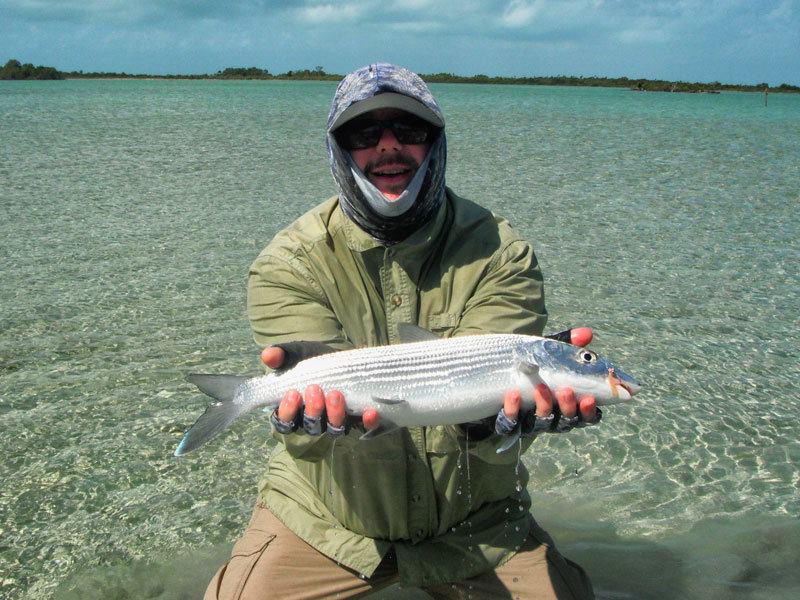 BONEFISH: All guest succeeded in catching bonefish throughout the week, including for a few first time saltwater anglers.  A fine bonefish of 5 lbs was landed on the fly by Charlie with Captain Kechu.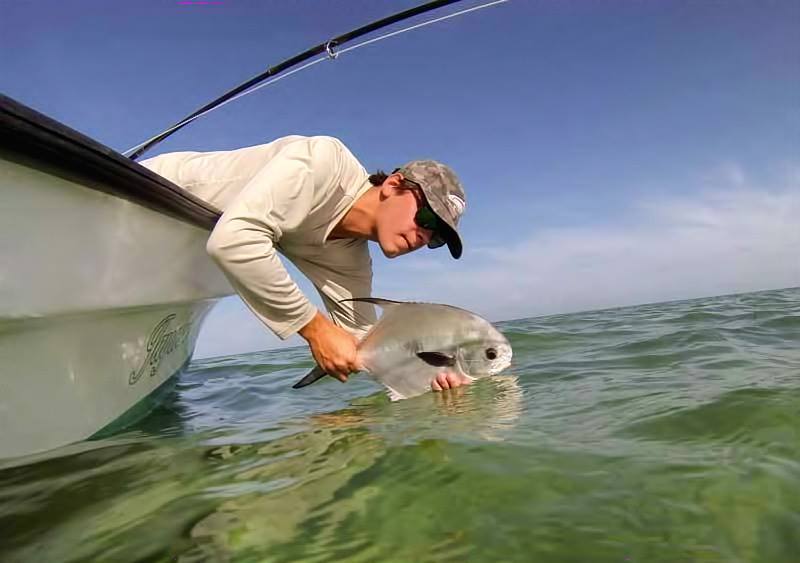 PERMIT: The permit fishing has been slow of late but Jerry came through landed the first of the week. He and his guide Captain Erlindo found a good permit on the first day of the week. Harold and Karin hooked three and Harold landed his, at 80 years old we are delighted to see him on the flats. Captain Luis was on the poling platform and found a school of mudding permit with the guest able to make several good shots at the fish, Michelle hooked a nice one and Barney had one on too. Marco landed the biggest permit of the week on his way to a grand slam with Captain Emir.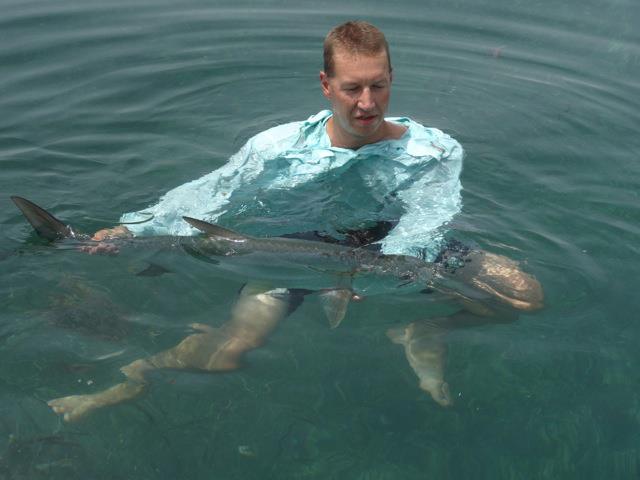 TARPON: It was a good week for tarpon with a majority of the guests jumping fish, the difficulty of landing your first ever tarpon was true for some of the guests as they lost fish on the first couple of jumps. Fish were  boated though, including three in one day for one of the Australian guests for the week. Ed landed a nice 25 lber with Captain Tomas and Marco landed a very nice fish to help him along to his Grand Slam.
OTHER SPECIES: cobia, barracuda, snapper, jacks
For more information on El Pescador please contact Aardvark McLeod or call +44 1980 847389.