El Pescador Week Summary
Weather: Sunny and breezy. Winds: East, south east gusty at times.
Air Temp: Highs in the mid 80's lows in the mid 70's.
Water: Temp: 81º F.
Moon phase: Full moon (March 31st). Sunrise 5:47am Sunset: 6:05pm
WHAT GUESTS WERE CATCHING
Bonefish (Macabi): The second Bonefish Bonanza of the season was very successful, and all anglers caught tons of bonefish. The last two weeks have been very sunny, with strong winds at times. Our guides are skilled at finding fish no matter what the conditions. When the wind blows, being able to double haul will make your fishing day easier so work hard on it before you get here.
Permit (Palometta): Lots of permit on the flats and eating. Mary Beth caught hers on the way to a Grand Slam. Tucker and Logan and Ashlee also landed nice fish. Logan, who is only 12 years old, landed three during his stay, two of which were on the same day. The permit bite continues to improve. Be sure to bring some crab patterns in olive and tan when you come down.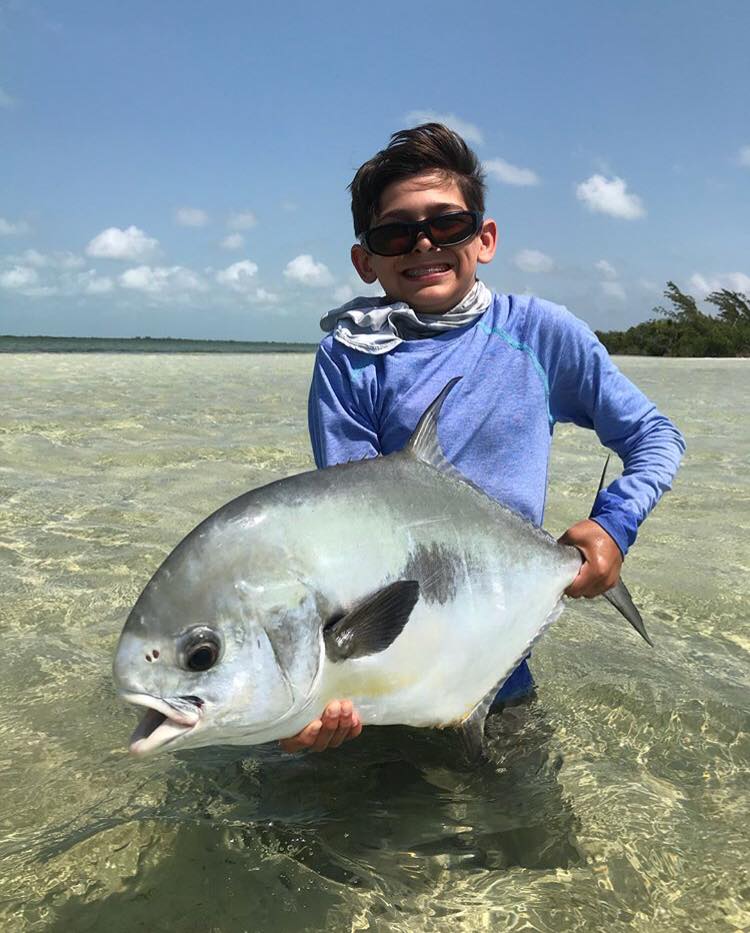 Tarpon (Sabalo): The winds have been out of the east lately which helps to fill the fishery and is great for the tarpon. Tarpon look up to feed so the higher the ceiling of water the more they like it. Bring some baitfish patterns in all white and red and black. The tarpon love these colours!
Other Species: Ladyfish, puffer, barracuda, needlefish, snapper, and jacks.
Grand Slam: Congratulations to Mary Beth P.
Flies that worked:
Bonefish: Christmas Island Specials in orange, pearl and pink sizes 6 & 8
Permit: Grand Slam Crab, Squimp in size 6 & 8, Mantis shrimp.
Tarpon: Red and white, olive, white, red and black, all black and black and purple toads and bunnies continue to work well.
Week Summary:
The last two weeks have been filled with families on spring break and lots of lucky first-time anglers. The permit, tarpon, and bonefish have all been very cooperative and have been putting smiles on all the Anglers faces. Come and join the fishing fun.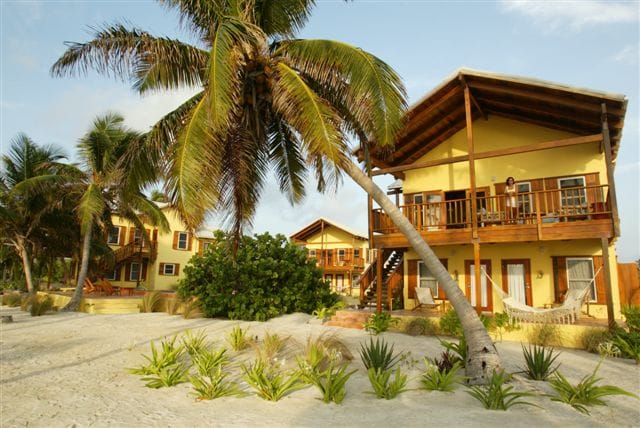 Do not miss out on the fantastic 2-for-1 special offer at El Pescador, read more HERE.
For more information on El Pescador Lodge please contact Alex Jardine or call our office on +44(0)1980 847389.