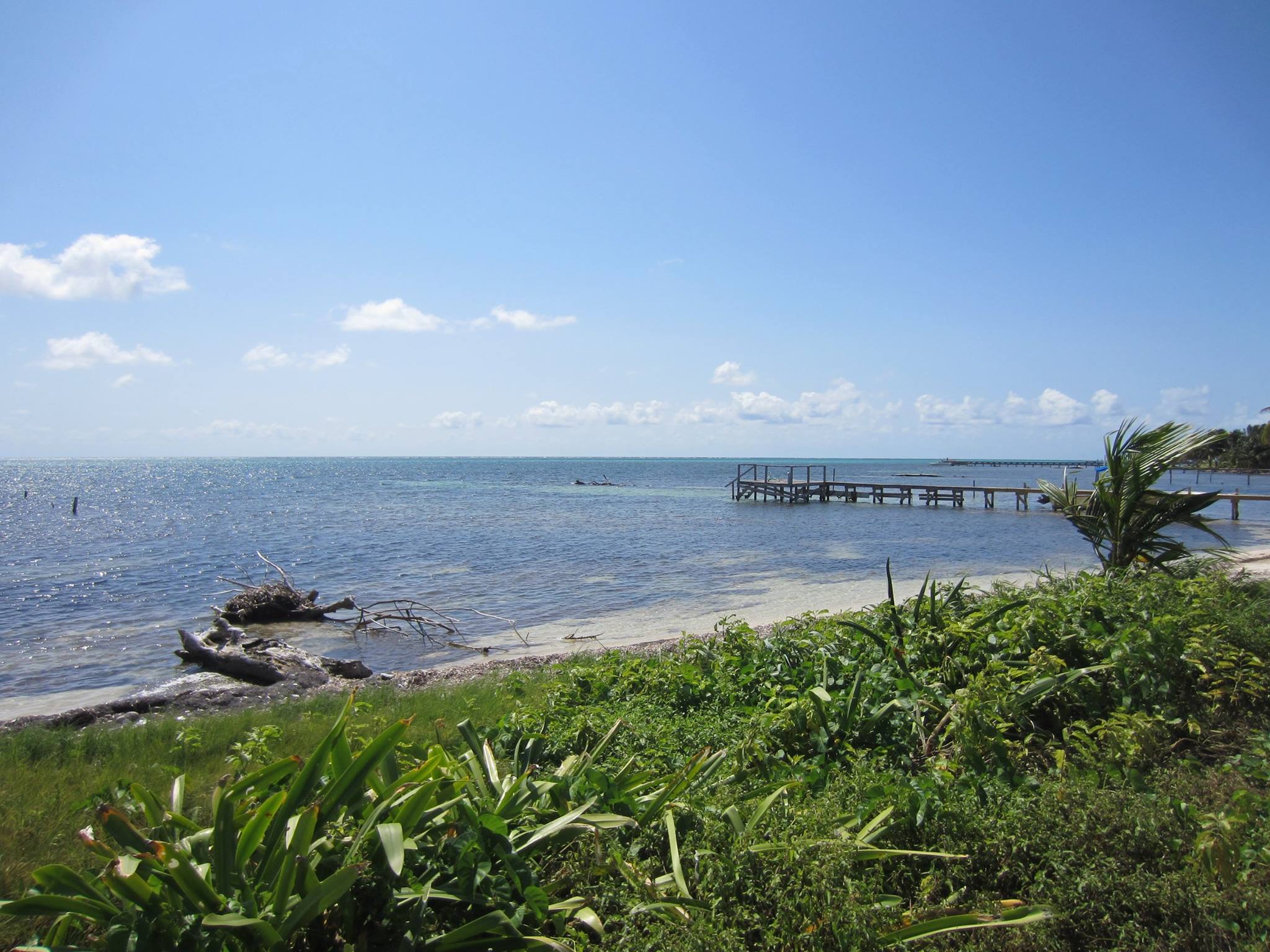 Weather: Mostly fair weather all week with moderate winds out of the east from 4-20 mph, a few days the winds started out of the north but quickly switched back to East (our favorite wind condition).
Air Temp: low to mid 80's for the high. low to mid 70's for the lows.
Water: 80 F degrees.
Moonphase: The new moon is on Friday 20th March.
WHAT GUESTS WERE CATCHING
Bonefish (Macabi):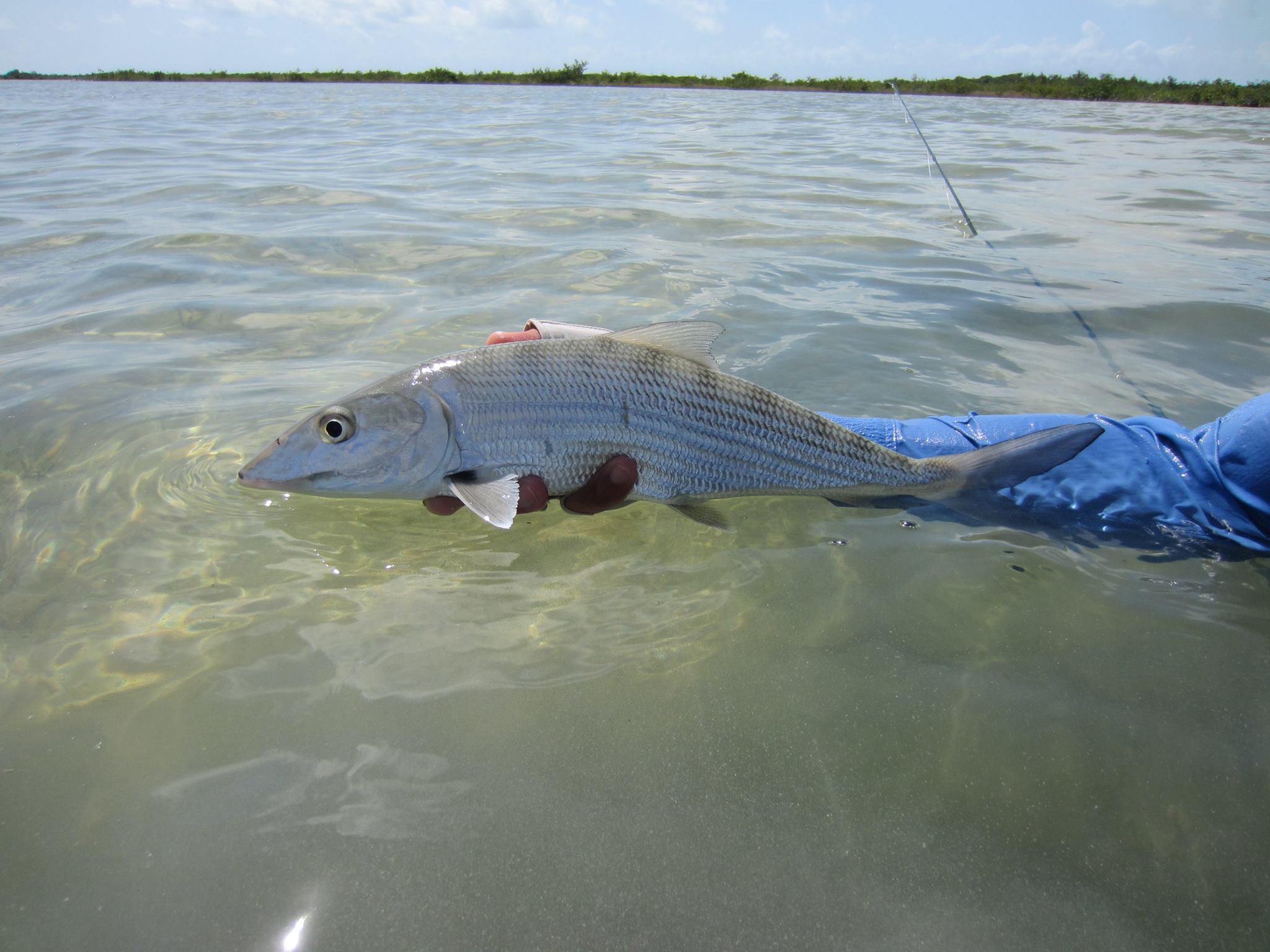 Another huge bonefish week with everyone getting in on the action – of special note were Bruce and Robert landing over 75 bonefish while out on the flats on the west side of the island. Anyone else who asked for bonefish, got bonefish! Congratulations to all those who earned the coveted "El Pescador First Bonefish" pin award.
As we discuss in our new guest fishing orientation, you can sometimes find schools of bonefish that can number in the thousands. Often these fish are 6 or 7 feet deep, feeding hard. If you and your guide are lucky enough to find such a school it can be a very productive day with 20 or more bonefish not uncommon. That said, some anglers prefer to hunt for bones in shallow water, which we refer to as sight fishing. Fish found in the shallows are much more spooky, and more skill is needed to cast quickly and to the right spot at the right time, with the boat rocking, the wind blowing etc. This kind of stalking and hunting is where the real addiction to bonefishing starts. It does cut down on the numbers of bonefish with about 7 fish being a solid day of sight fishing.
Permit (Palometta):
Permit are biting! What is happening? Has the world turned upside down? Congrats to Anita and Bill for landing a permit on one of their 2 days out on the water. They traveled to Bacalor Chico National Park on the north end of the island. Gregg and Sean had the upper hand on 4 permit in just a few days, John and Peter teamed up for their first permit. Thomas did the same, Riley and Andrew had 5 permit in 3 days, and John had a permit, Dave too… Wow! Over a dozen permit this week!
Tarpon (Sabalo):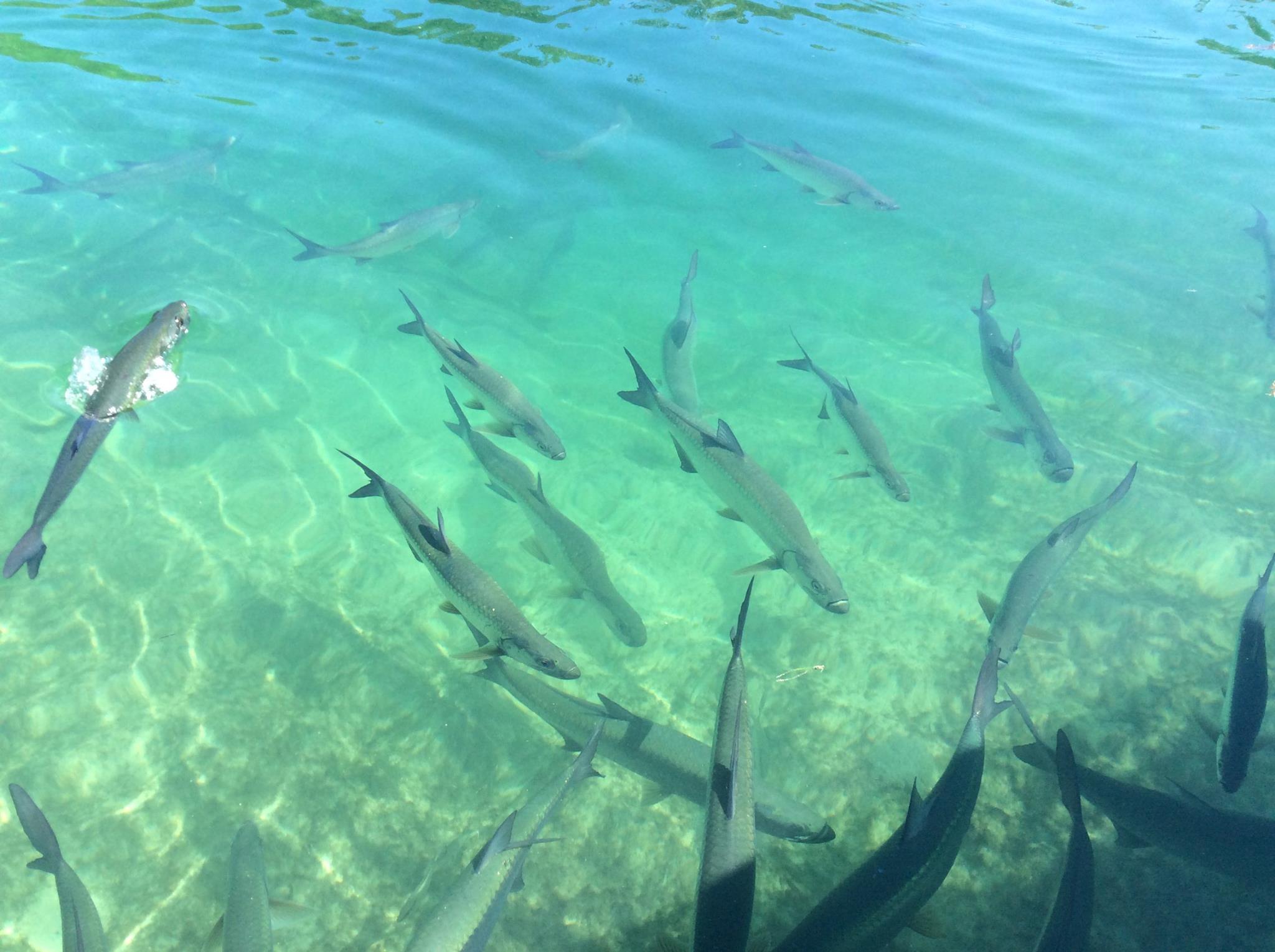 Returning guest Jim had a nice tarpon as the final word on the last day of his latest trip to EP. Robert and John were able to get 3 tarpon to the boat, Brian and Benjamin got into some great tarpon action, Gregg got a good fish to the boat (but he and his boat mate John lost 3 permit), Matt and Mike crushed tarpon and everything else that swims!
Other Species:
Snook, Barracuda, Snappers, Jacks, Ladyfish
Grand Slam:
Not this week.
Flies that worked: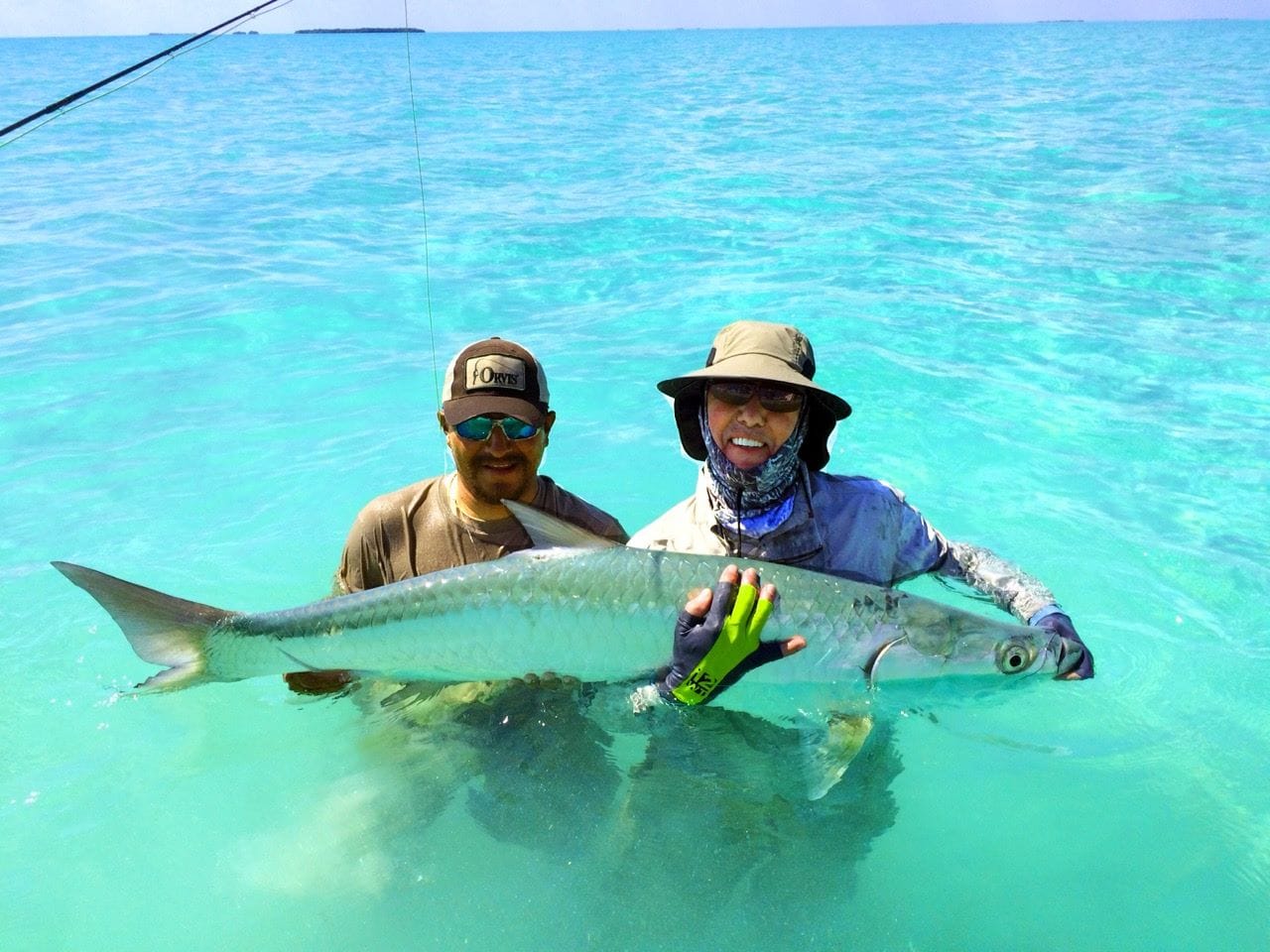 Bonefish: You name it and it worked! Christmas Island Specials (lead eyes) in size 6 pink seems to be the favorite.
Permit: Raghead Crab tan, Christmas Island special, Mantis shrimp tan, Mantis shrimp orange/tan.
Tarpon: Tan bunny, Green toad, White Deceiver.
Week's Summary:
Thanks to our friends for another successful bonefish bonanza trip here at the lodge. Lots and lots of bonefish were caught. The great weather produced everything it should with multiple permit days and multiple tarpon days – only thing missing was a Grand Slam.
– Ed Blank
For more information on El Pescador please contact Aardvark McLeod or call +44 1980 847389.