Belize is one of the world's best kept secrets, and there is no better lodge than El Pescador on Ambergris Cay to explore its potential. Located off the coast of Northern Belize Ambergris Cay is an easy 15 minute flight from Belize International Airport followed by a short boat ride to the lodge.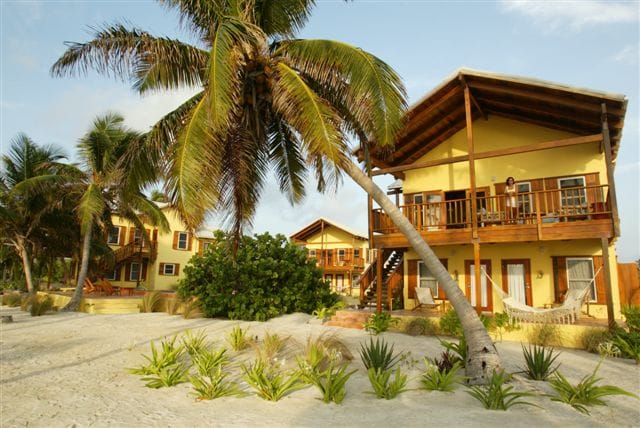 Weather: Mostly sunny weather this week. Some overcast mornings and a few light rain showers.
Winds: North 5 to 10 mph, changing to ENE, ending the week with ESE with gusts up to 25 mph.
Air Temps:  High 70's  to low 80's  during the day, down to 60's in the night.
Water Temperature: mid 70's.
Moon phase: Last quarter on the 4th
WHAT THE GUESTS WERE CATCHING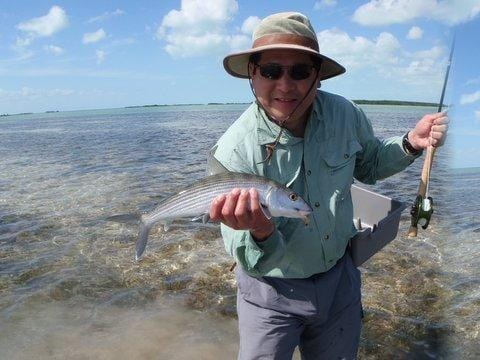 Bonefish: It was wonderful to see Graham again here at EP. He had a fun day bonefishing with Captain Alex – a great way to warm up the week! Jeb and Katie landed their first bonefish on the fly. John was here from the UK and had a fun day bonefishing with Captain Luis – sight fishing for bigger bones.  Jacquie landed her first bonefish on fly and this was her first ever fishing trip!  Kurt came back from his first day bonefishing with a giant smile. So did Tom. Tom was even more thrilled that his wife Karalee and daughter Kristin landed their first bonefish as well. Adam showed up and landed his first ever bonefish right in front of the lodge! His comment, "bonefish are easier than carp!" I almost died. We argued about this all week. Carp fishing is extremely challenging, but there are so many more variables with bonefishing. Come on!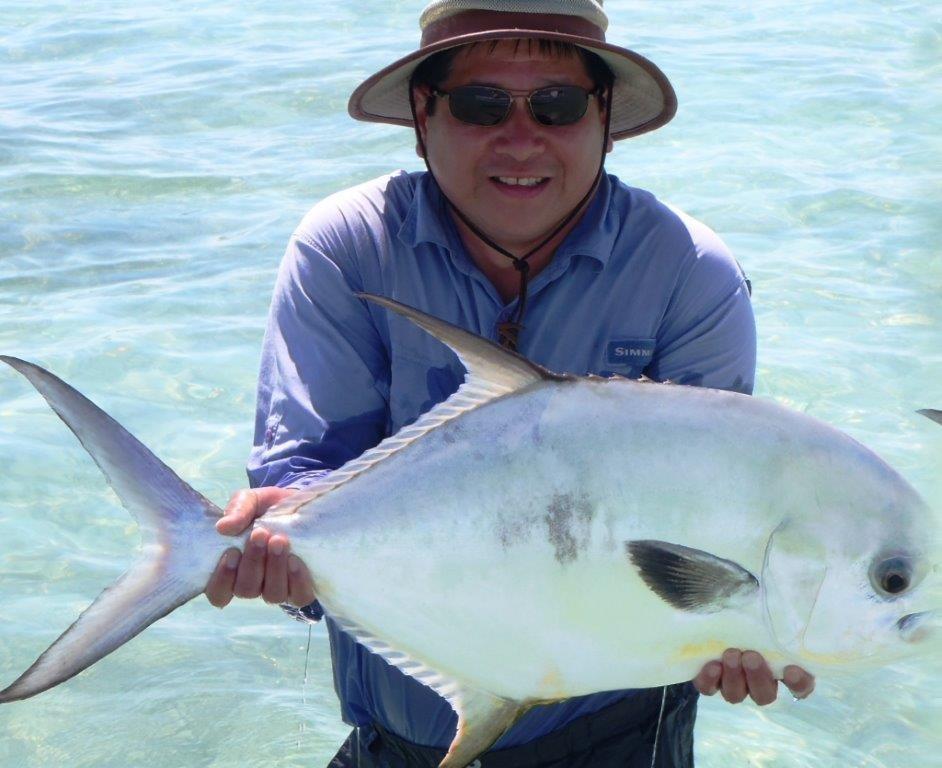 Permit: Permit fever took over the lodge this week. Everyone had TONS of shots at permit, and TONS of follows…Harold hooked up and landed a beautiful permit with Captain Sinoe. It was the permit that lead him to his slam! The permit ate an Avalon. Adam invited me out with him and Captain Emir and we had incredible shots. We had some real interest when we started throwing small flies!  So tie up some glass minnow patterns – sparse in size 6 and 8. Let's see what happens. While wading I had permit chase my fly to my feet. The permit fishing is really fun right now!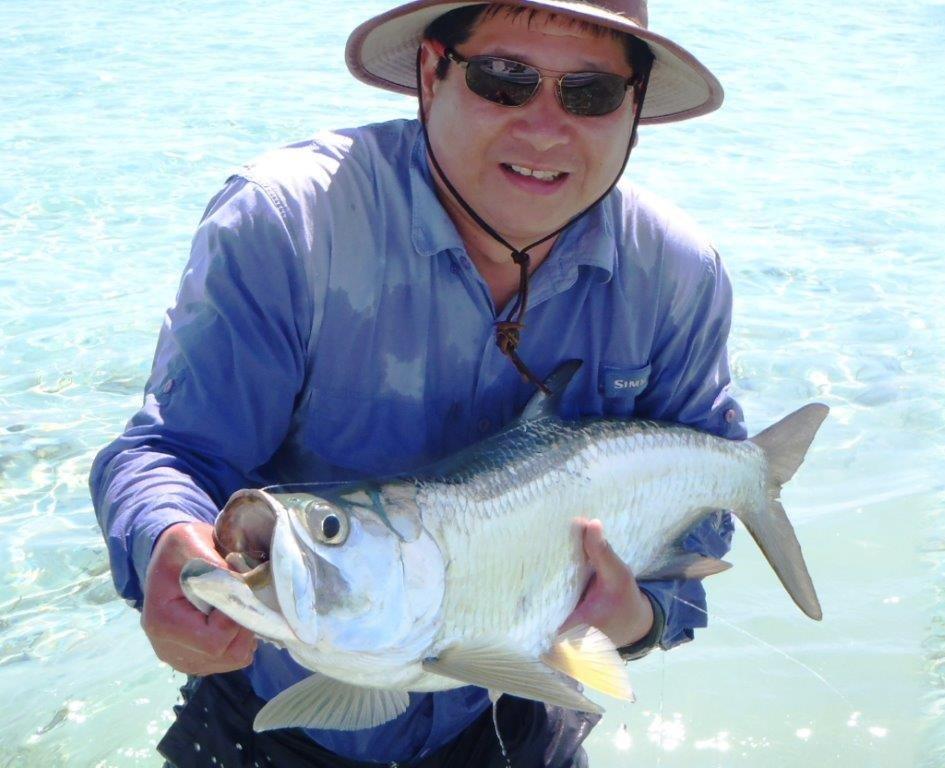 Tarpon: Adam landed a nice 15 lb tarpon in a small lagoon with Captain Emir. It is challenging enough to get the cast there in small quarters, and when they eat…holy cow, now you have to land that thing. Which he did. Harold landed a nice 50 lb tarpon first thing in the morning and then Captain Sinoe chased down his slam with the permit at the end of the day. Congratulations to all of you. It was really fun to see the dynamics between angler and guide…determination on both sides!
Other Species: Wayne landed barracuda and fed the masses. We had a lot of boats target barracuda – they are a blast on fly or spinning set ups. Snook were targeted but didn't eat the flies presented. It's late for snook, but this cooler weather has them poking their noses out of the deep mangroves.
Flies that worked:
Bonefish: Gotcha, Crazy Charlie's in tan or white, just about anything would work – mostly size 8 and 6, some with weedguards.
Permit: Our standard never gives up: Orange Christmas Island Special in size 4 or 6, Avalon in size 4, and Gotcha's in size 4 or 6. Some tan crabs in 6. Mantis shrimp, tan and bead chain eyes – it works. And try for tough fish with a small 6 or even 8 glass minnow pattern.
Tarpon:  Chartreuse toad, slow easy twitchy retrieve – depends on what the fish is doing. Watch and listen.  On Savannah we are using 40 and 50 lb shock. Let the fly  settle, then move it.  White, tan, pink – bunnies and toads. . Really fun tarpon fishing in skinny water right now! Favorite color – white.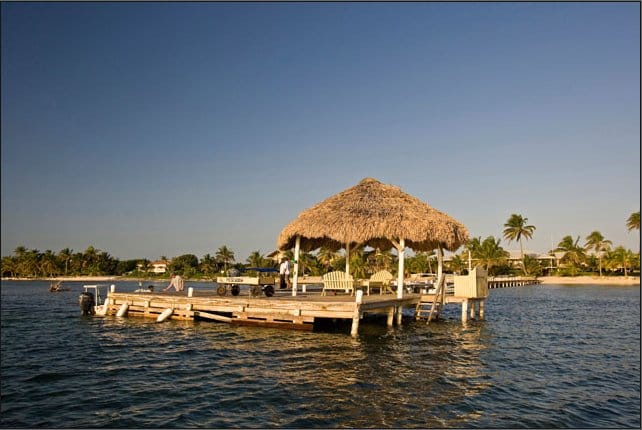 Week's Summary: Harold showed up with Adam's group determined to up his game. He practiced a few things out on the casting platform, reviewed and replayed fish shots…and all that focus lead him right to his first Grand Slam with Captain Sinoe. It was really great to witness. Thanks Adam for bringing a great group and the fun day permit fishing with Emir. I learn something each day I get out on the water. Everyone was really fabulous this week, but I want to put a special "thank you" out there to Bill and Bruce. These guys smiled all week and taught us that each day at El Pescador was the very best.
Guide of the week: Captain Sinoe for working with Harold to make his first Grand Slam happen!
For more information on El Pescador please contact Aardvark McLeod or call +44 1980 847389.