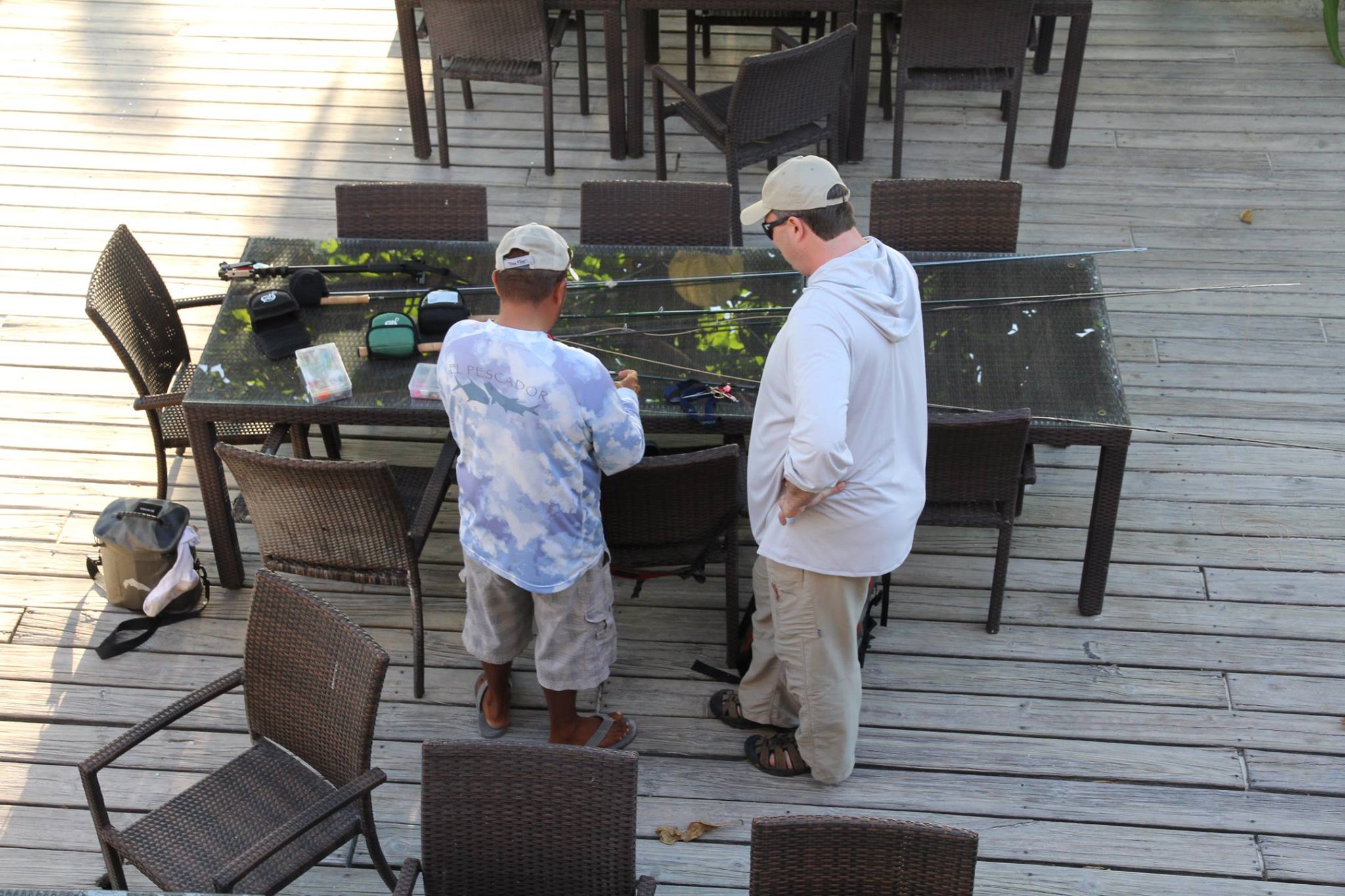 Weather: Cloudy with sunny breaks – which is a polite way of saying we had some stormy weather this week and prayed for sun. Seas were choppy and visibility was challenging – but good things still happened!
Air Temp: Mid 80's to 90, for the Highs. High 70's, for the lows. Winds: Moderate 5-10 mph Easterly winds most of the week then moved ESE 10 – 20 as the tropical wave moved through.
Water: 81-83 degrees.
Moonphase: Full Moon September 8th – we call it our "permit" moon.
WHAT GUESTS WERE CATCHING
Bonefish (Macabi):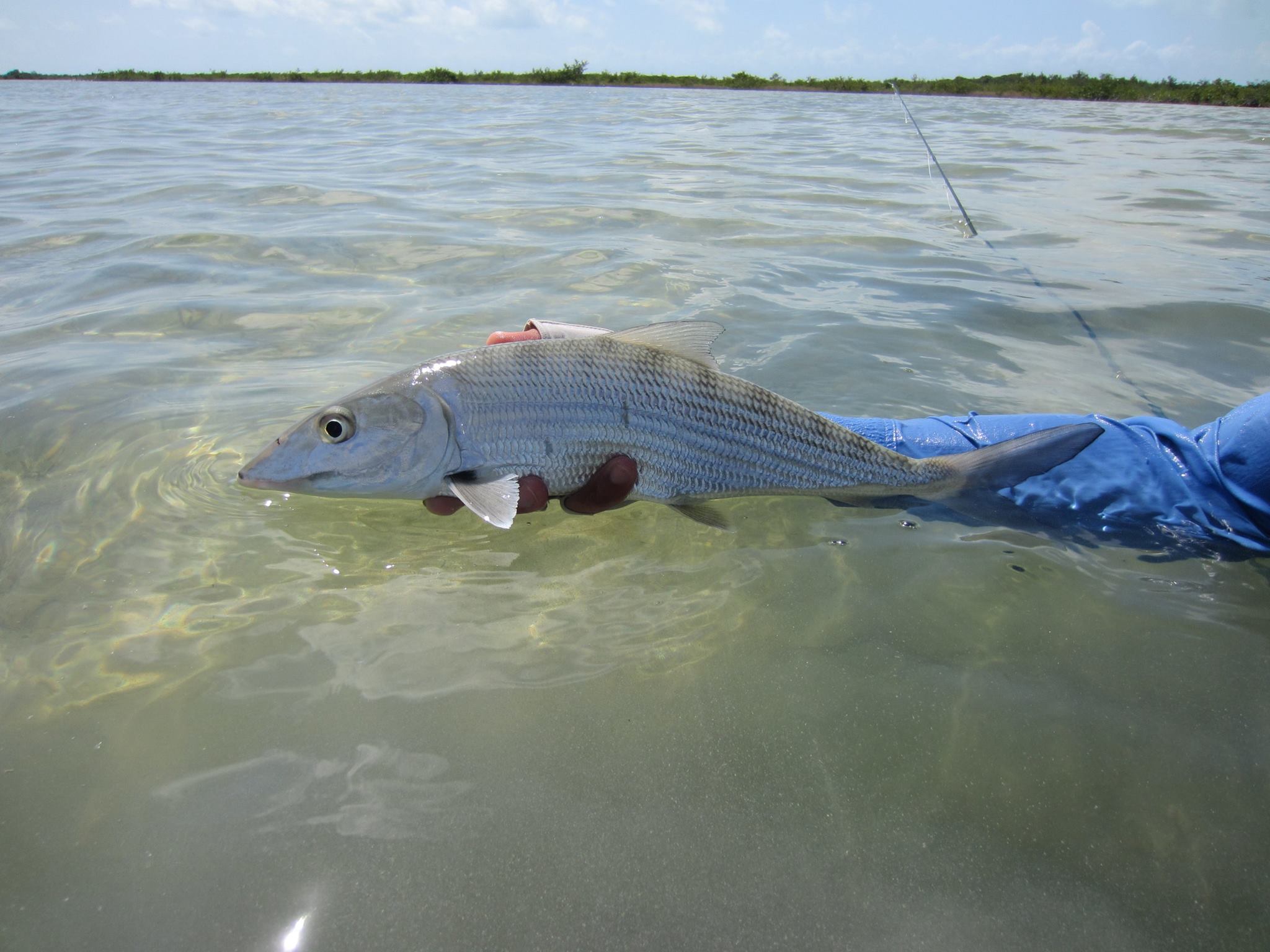 Randy and Sandra were here and had amazing things happen. Randy landed some nice bonefish with Captain Tomas on fly. He practiced his saltwater casting and was rewarded with bonefish and much more. His wife Sandra was here to do nothing – something that takes a plan for most hard working people. During their stay, they found out they have a new grandchild on the way, and their house sold at their asking price! All this while bonefishing here at El Pescador. Congratulations you two! Jeff and his wife Danielle were also here with different agendas. They both enjoyed the saltwater flats of Ambergris Caye. Jeff is a maniac fly fisher, and Danielle loved her diving with our "Under da Sea! Captain Alonzo" Jeff landed some beautiful bonefish on fly with Captain Cinoeh. Both left here with beaming smiles! Geoff was here with his wife Cindy. Cindy said right off the bat, "I'm not going to fly fish, but I'm going out to check it out on spin." Well, I can't wait to show you her picture when she sends it to us. Her face is beaming as she held her first bonefish on spin! And Geoff was thrilled with all the instruction and guidance from Captain Cesar. They were trying to call him a saint, but I think that's pushing it. Nothing makes a guide feel better than when their anglers meet their goals. Derrick had some beautiful bonefishing with Captain Luis as they were hunting permit. Monroe was here with a quiver of rods and reels – I think he brought 9 outfits. Well, he is not addicted. Bonefish on fly and other opportunities will get Monroe back here as soon as he can get more time off from work. Chris, David, Jim and Kelly all landed bonefish on fly! First time for many fishing the saltwater flats of Belize. Congratulations for mastering a connection with "the Ghost of the Flats!"
Permit (Palometta):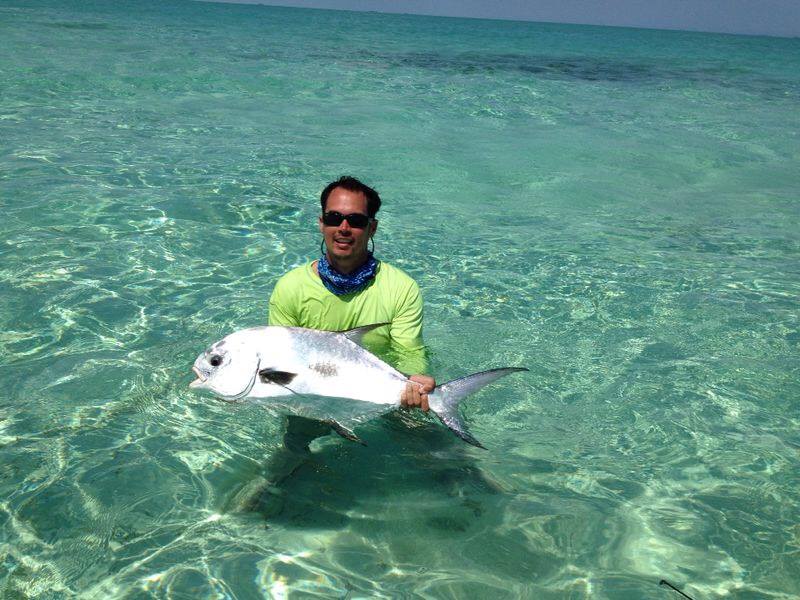 Well, Captain Carl from Florida landed three beautiful permit on his fly with Captain Hilberto, aka, Star. His fly, which is staring at me from my desk, is called the "Whatever" fly. It's a crab pattern tied like a toad – narrow body, craft fur tail barred, lead eyes and chartreuse thread. Oh, and an orange butt and some crystal flash thrown in as well. How nice that the permit desired something besides a Christmas Island Special! Jimmy and Phelps are cousins and fishing buddies. They both went out with Captain Emir and Gordy and both slammed! Yes, they both landed permit that took them to their slam. Wow. So the permit score this week: 5 landed on fly, one on spin. And for you permit lovers out there – stories were told where they had multiple shots to the same school before they ate! And then they ate. We love the full moon for permit fishing. Because they eat! Congratulations to our permit winners this week.
Tarpon (Sabalo):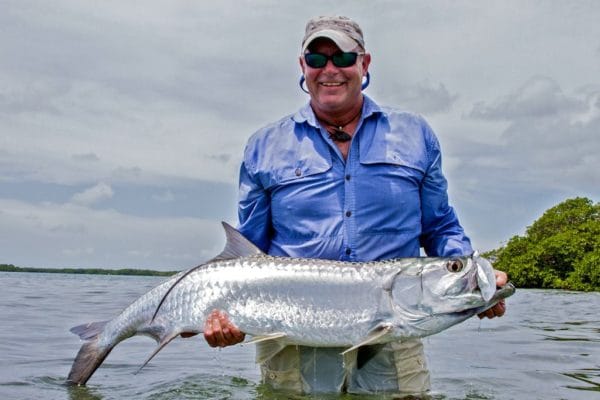 OK, so Will landed his tarpon the first day with Captain Hilberto. Awesome. And Ken landed an 80 pounder on fly with Captain Cesar! He kept asking questions about how many 80 plus fish are actually landed. The truth is, not many. There are lots of attempts, as Jeff, Randy, Jim, Kelly and Randy will tell you. Matt was so excited to land his tarpon on fly with Captain Kechu. Wes landed a beautiful tarpon on spin with Captain Cesar. Yep, they all received their tarpon pins before leaving. Wear them proudly!

Other Species:
Nice schools of jacks sharing the same water with Mr. Permit.

Grand Slam:
Get READY! Jimmy and Phelps both slammed with Captain Emir and Gordy on the same day! Double SLAM. Then Jeff and Mike showed up to fish with Captain Emir and Jeff slammed! So, that is THREE slams on fly with Captain Emir this week. What could be better for Captain Emir? His son Gordy went out fishing with his friends and Gordy got his first slam on fly. WOW!

Flies that worked:
Bonefish: Christmas Island specials, Spawning Gotcha, Crazy Charlie
Permit: Spawning shrimp, Merkin
Tarpon: Chartreuse bunny, Black Death, Tan bunny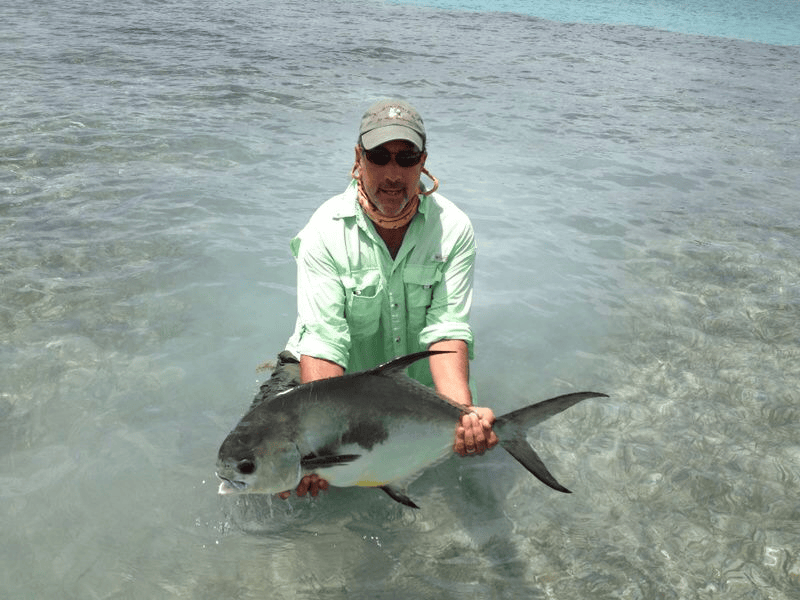 Guide of the Week:

Captain Emir. Why? Three slams on fly this week for his anglers. Whoa! We are so proud of Captain Emir and his son in training, Gordy. Thank you.

Week's Summary:
Well, we have had some weather, and we have had some amazing things happen this week! The renovation is almost finished and the lodge is looking beautiful. We are super excited about our Ribbon Cutting party coming up to celebrate the new room additions on the 19th. To our guests this week – thank you from all of us at El Pescador for sharing your time and dreams with us. Your job is to go infect others with your passion for fly fishing. Yes, it's a blast when the fish are put to your hands, but it is also very rewarding to see others go out and feel that same excitement!
Cast to your dreams!
– Lori-Ann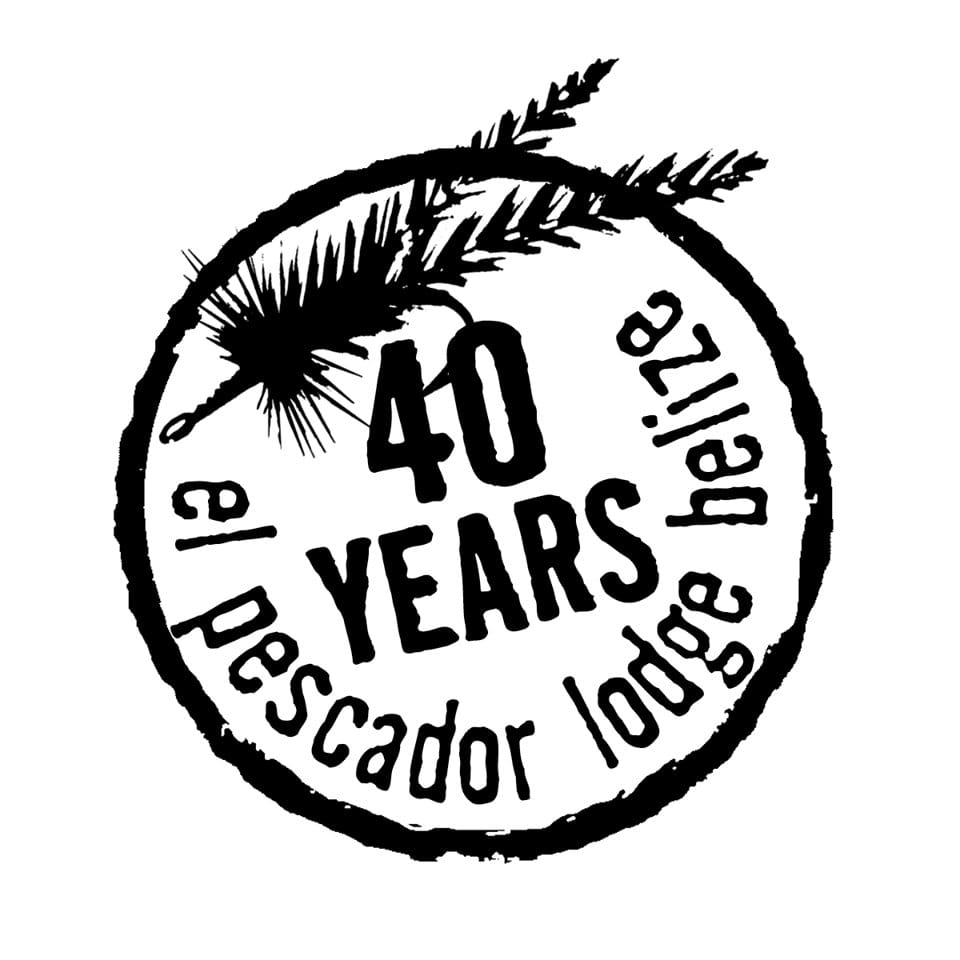 For more information on El Pescador please contact Aardvark McLeod or call +44 1980 847389.