Estancia Laguna Verde, Jurassic lake, fishing Argentina huge rainbow trout
Estancia Laguna Verde offers the finest fishing for wild rainbow trout in the world. The programme has now been running for several seasons and continues to grow and gain strength with each passing season. It is now revered within the angling world and has become a must-visit destination.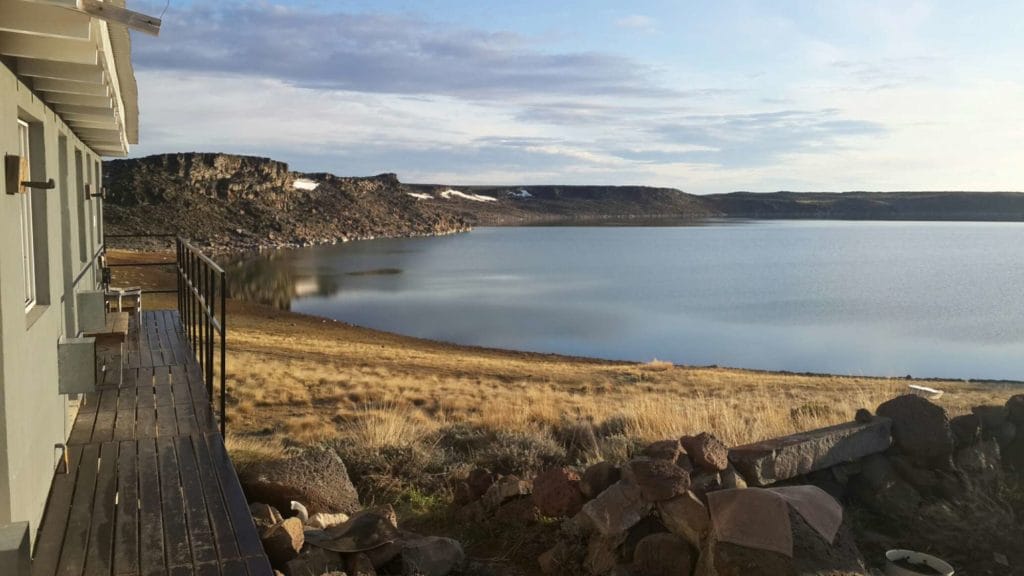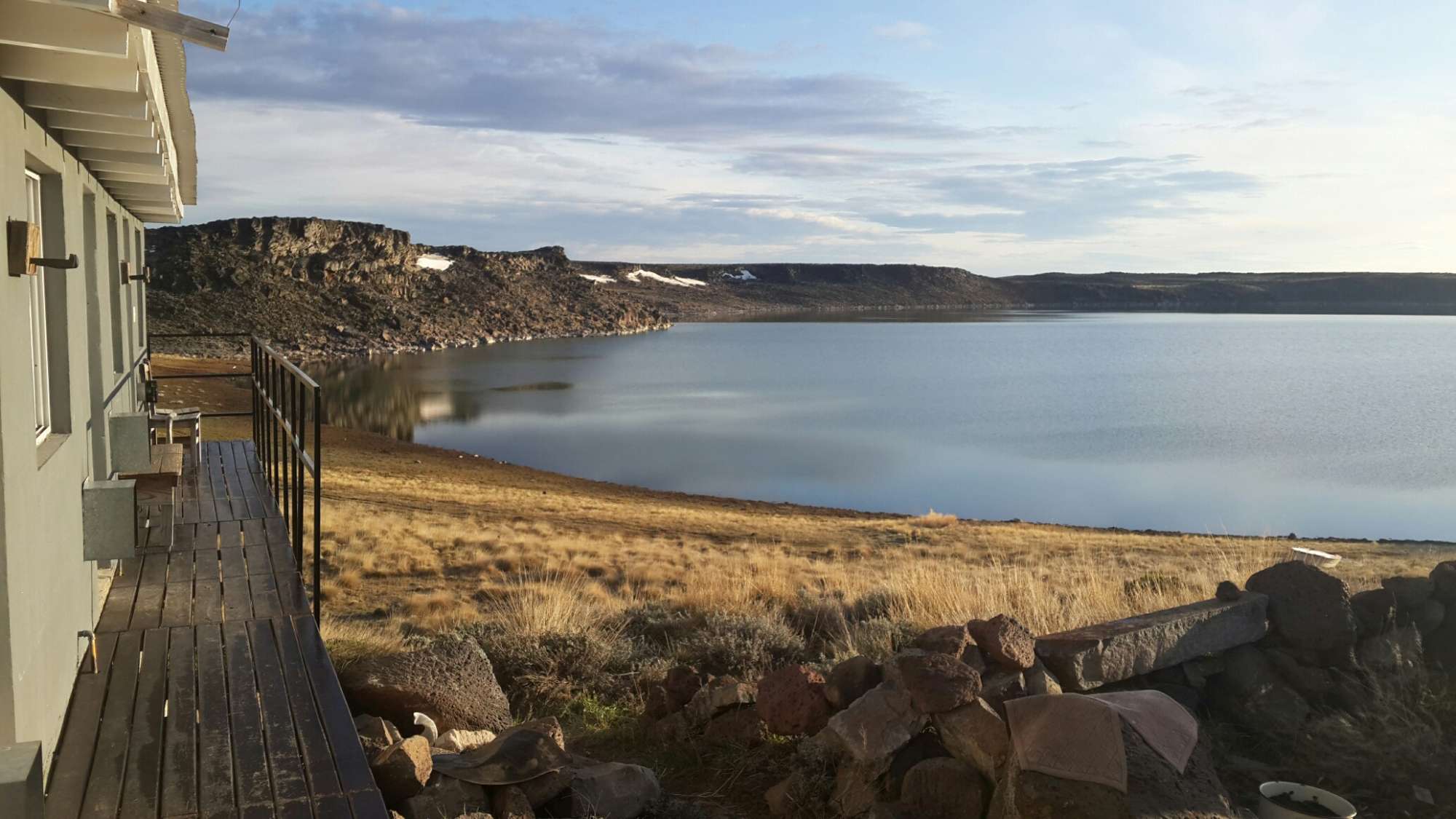 It offers superlative fishing on the world famous Jurassic Lake / Lago Strobel, but this is only a small part of what Estancia Laguna Verde can offer. From Laguna Verde – the lake immediately in front of the lodge – through to the myriad of other lakes within easy reach of the lodge, some of which are only now being scouted and discovered because there are so many of them. Through to the amazing fishing to be found on the Barrancoso River, which is the only spawning river found entering Lago Strobel. This is a dream river and offers huge fish in beautiful surroundings. Travel in the early part of the season and you may also be fortunate enough to fish the little know Moro Creek, which is a small stream that only flows for a couple of months of the fishing season and interlinks the myriad of lakes found within the Estancia when it does so.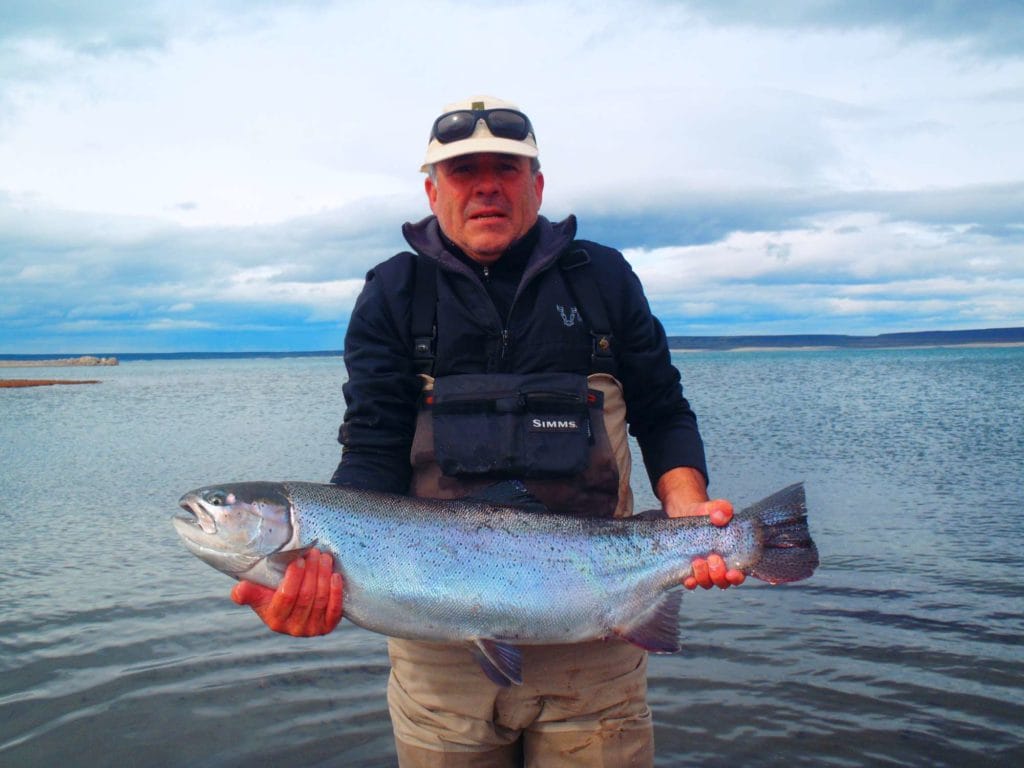 Start and end your daily adventure from the comfortable lodge located within the heart of the Estancia and fishing. The staff are attentive and the level of food and service truly outstanding given the remoteness of the lodge.
This really is a must-visit location. Why not add it to your bucket list for the 2017/18 season?
More details
For an overview of the lake fishing click HERE
For an overview of the Barrancoso river click HERE
For an overview of the Moro Creek click HERE
Prices
For the 2017/18 season the following rate applies:
7 nights/6 fishing days: US$5,400
Availability
2-9th December 2017 – 2 rods
2-9th January 2018 – 2 rods
3-10th February 2018 – 4 rods
24-31st March – 4 rods
The rates include return transfers from Calafate, guided two anglers per guide, fishing licence, all-inclusive at the lodge to include local alcoholic drinks.
Estancia Laguna Verde, Jurassic lake, fishing Argentina huge rainbow trout
Make a booking? Need more information?
If you would like more information sheet please do not hesitate to contact Steffan Jones or call our office on +44(0)1980 847 389.