Estancia Maria Behety (EMB) – La Villa – Fishing Report – 9-16 February, 2019. Sea trout fishing on the Rio Grande, Argentina.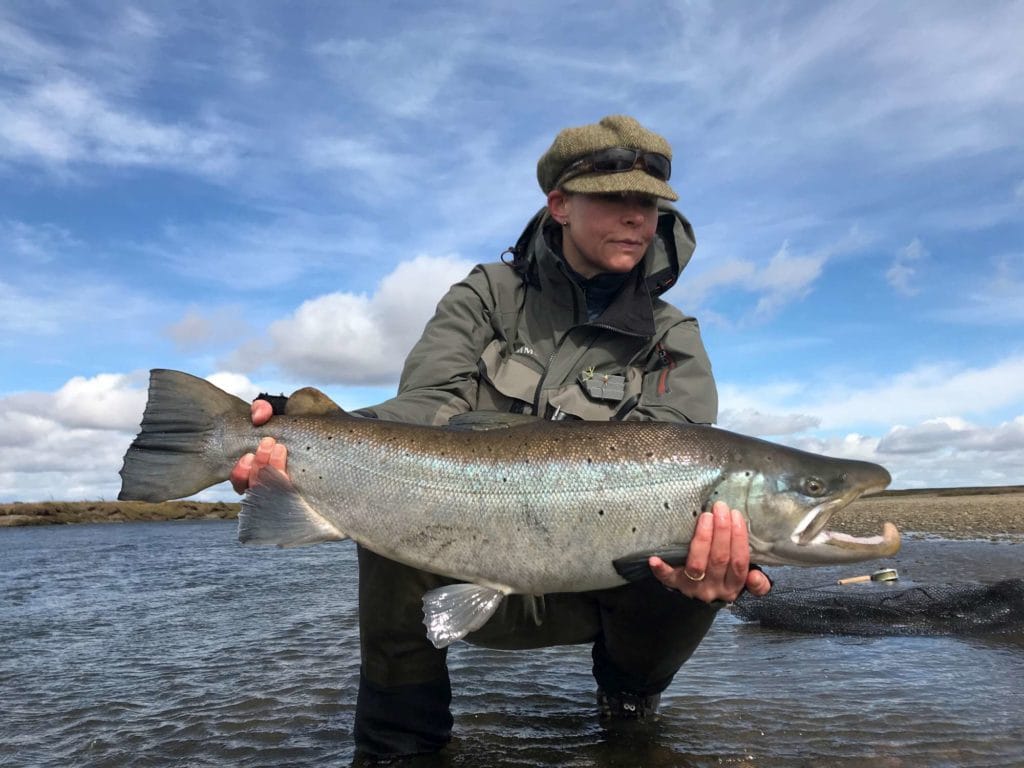 Another week just ended at La Villa Estancia Maria Behety.
Another Great week, the fishing was very good, it was the windiest week of the season so far, the wind got until 115 km, 116 fish were landed, 32 fish over 15 pounds, 8 over 20, Average weight 10.5 pounds.
We started to get more fish in the upper part.
Sinking lines with nymph were the best.
Water Conditions
Water colour and visibility: Very clear water.
Water temperature: 7c to 12c .
Water level: low and clear, dropping fast.
Weather Conditions
Wind speed ranges through the week:the wind blows northwest as usual, it was strong all week, 2 days blow more than 100 km.
Air temperature ranges through the week: 4c to 16c. ,
Weather observations (sun, rain, fog, etc.): strong winds every day.
Fishing Conditions
Flies that are working the best: Nymphs: emb, wonder bug, ruber legs nymphs. Different sizes of sunray shadows. Big flies for the last hour: big tube flies, intruder, leeches.
Fly lines (tips, heads, lengths, densities, etc) that are producing the best: Skagit heads with different lengths of T-17,14, 11, scandi with polyleaders .
Length and strength of tippet and leaders: 9 to 12 feet. 15 to 20 pounds.
Sinking lines with nymph were the best, very small sizes.
Floating lines didn't work so well, worked good with nymph but not with floating lies.
Very small sizes of salmon flies were very good, with sinking lines.
Most of the fish were in the lower and middle part of the river, upper part is getting better, not many fresh fish up there.
Many fresh fish in the lower and middle part.
Fish catch statistics
Number of anglers for the week: 6.
Total number of fish landed for the week: 116.
Weight of the biggest fish landed for the week: 24 pounds.
Number of fish landed over 15 pounds: 32.
Number of fish landed over 20 pounds:8.
Average weight: 10.5 pounds.
Notable catches: robert Johnson landed twice the fish of 21 pounds, with 10 minutes of difference.
If you would like more information then please do not hesitate to contact Steffan Jones or call our office on +44(0)1980 847 389.