Estancia Maria Behety (EMB) – Lodge – Fishing Report –  2 – 9 February, 2019. Sea trout fishing on the Rio Grande, Argentina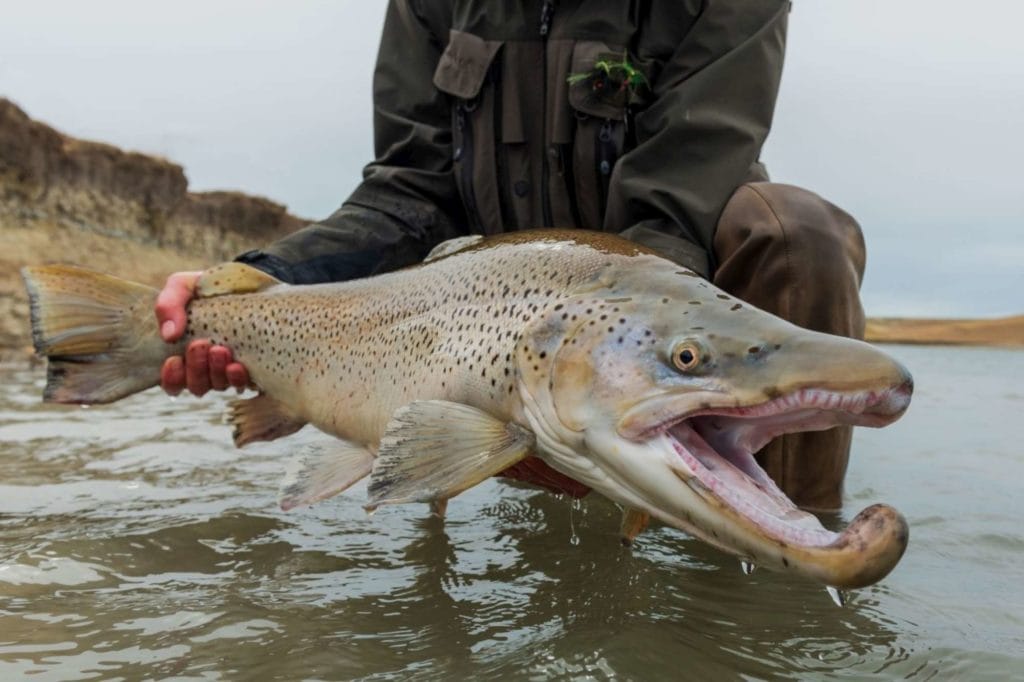 Another great week at Estancia Maria Behety Lodge.
We had the visit of some great friends and fishermen from United States, Russia, Scotland and England. It was the best fishing week so far this season.
Fishing was very tough on Monday and Tuesday because the air temperature went up to 34° C (93° F), and the water temperature went up to 20° C (68° F). Historical record in Tierra del Fuego.
151 fish landed between 10 rods. 44 fish over 15 pounds, 2 of them were over 20 pounds.
Top rod was our Russian friend Sergej Lpako with 22 fish landed.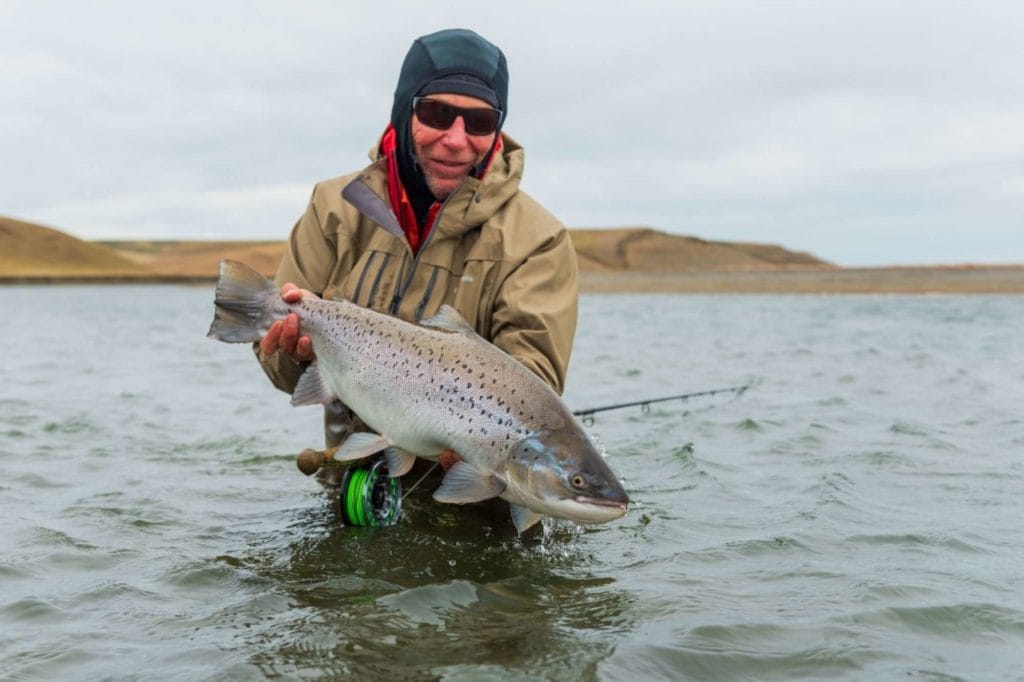 Water Conditions
Water color and visibility: Clear water and good visibility
Water temperature: 7° C and 20° C
Weather Conditions
Wind speed ranges through the week: It was windy this week. 10 to 60 kmh
Air temperature ranges through the week: 4°C to 34°C
Fishing Conditions
Flies that are working the best: : We used mostly small flies. EMB, Red Butt, Green machine, prince nymph, fast water prince, and some small bead-headed nymphs. Yuk bug. Tube flies on top and under. Intruders and leeches.
Fly lines (tips, heads, lengths, densities, etc) that are producing the best: We are using T-11 (10 to 15 feet), T-14 (10 to 12 feet).
Due the low water conditions I recommend to bring Scandi heads, floating and sinking with 10 ft polyleaders.
Length and strength of tippet and leaders: 4 to 15 feet. 10 to 15 pounds.
If you would like more information then please do not hesitate to contact Steffan Jones or call our office on +44(0)1980 847 389.