Estancia Maria Behety (EMB) – Lodge – Fishing Report –  9 – 16 February, 2019. Sea trout fishing on the Rio Grande, Argentina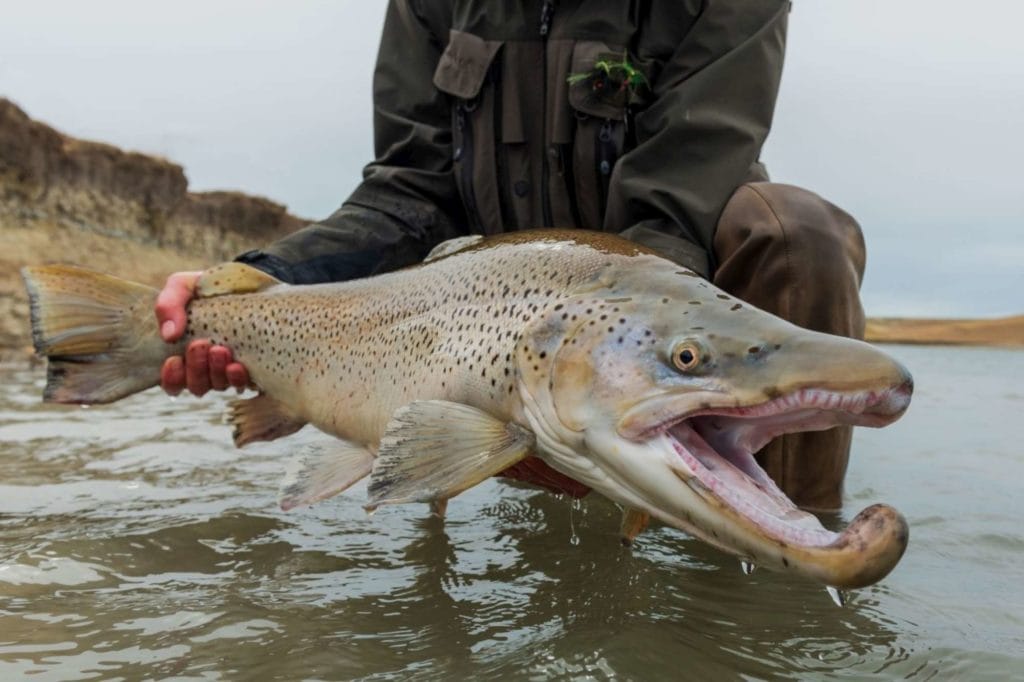 Another great week at Estancia Maria Behety Lodge.
We just finished our 6th week here at EMB Lodge…the best so far, with great fishing and a lot of big fish. The river is in excellent conditions, very clear and low water.
189 fish landed. 50 over 15 pounds, 8 of them were over 20 pounds.
John O. landed the fish of the week: 22.5 pounds
Ian Clark was the top rod: 27 fish on the net.
Water Conditions
Water colour and visibility: Clear water and good visibility
Water temperature: 6° – 13° Celsius (43° – 55° Fahrenheit)
Weather Conditions:
Wind speed range: It was windy this week. 10 to 110 km/h
Air temperatures: 4° – 18° Celsius (39° – 64° Fahrenheit)
Fishing Conditions:
Flies that are working the best: We used mostly small flies. EMB's, Red Butt, Green Machine, Prince Nymph, Fast Water Prince, and some small bead headed nymphs. Tube flies on top and under and Intruders and leeches for the last hour of fishing.
Fly lines that are producing the best:
We are using T-11 (10 to 15 feet), T-14 (10 to 12 feet).
Due the low water conditions I recommend bringing a Scandi head, floating and sinking with 10 foot poly leaders.
Length and strength of tippet and leaders:
4 to 15 feet 10 to 15 pound test
Fish Catch Statistics:
Number of anglers for the week: 12
Total number of fish landed for the week: 189
Weight of the biggest fish landed for the week: 22,5 pounds
Number of fish landed over 15 pounds: 42
Number of fish landed over 20 pounds: 8
Notable Catches:
John Ogata landed a 20 pounder and a 22.5 pounder
Peter Eckersley landed a 20 pounder
Paul Sheehan landed two 21 pounder
Ian Eckersley landed a 22 pounder
Joe Kledis landed a 21 pounder
Stephen Reid landed a 20 pounder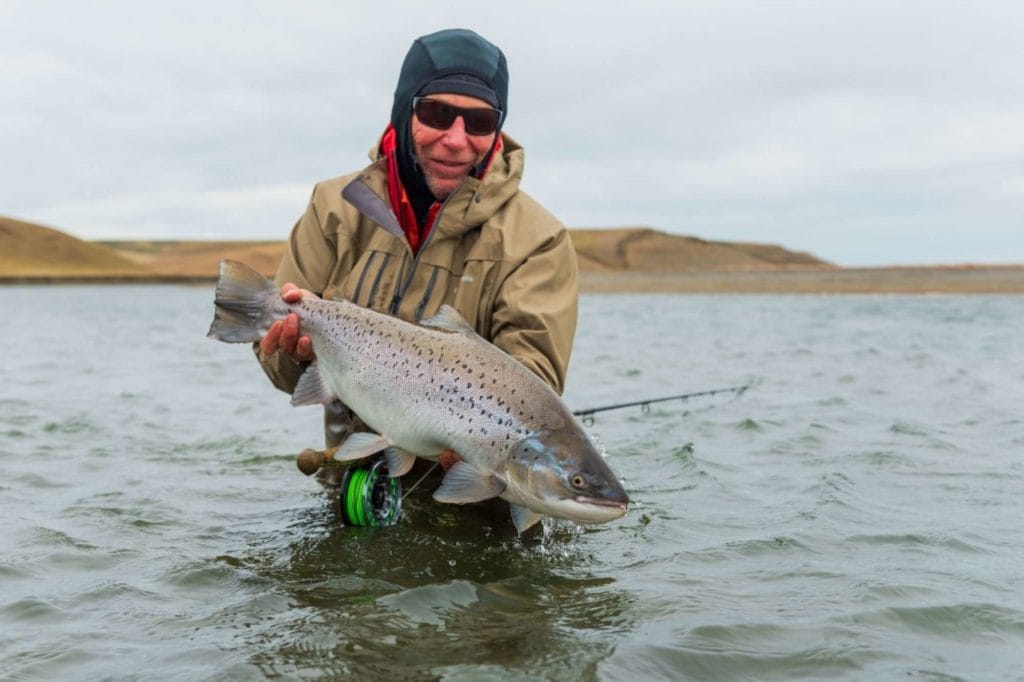 If you would like more information then please do not hesitate to contact Steffan Jones or call our office on +44(0)1980 847 389.