There's no greater pleasure than going away with a group of friends or extended family and taking a lodge, villa, camp, river, or island exclusively. You get the whole show just for you and yours – an uninterrupted stay with the flexibility to do as you want when you want. Here are some of the incredible fishing destinations where this dream can be turned into a reality:
Private River: Iceland, Straumfjardara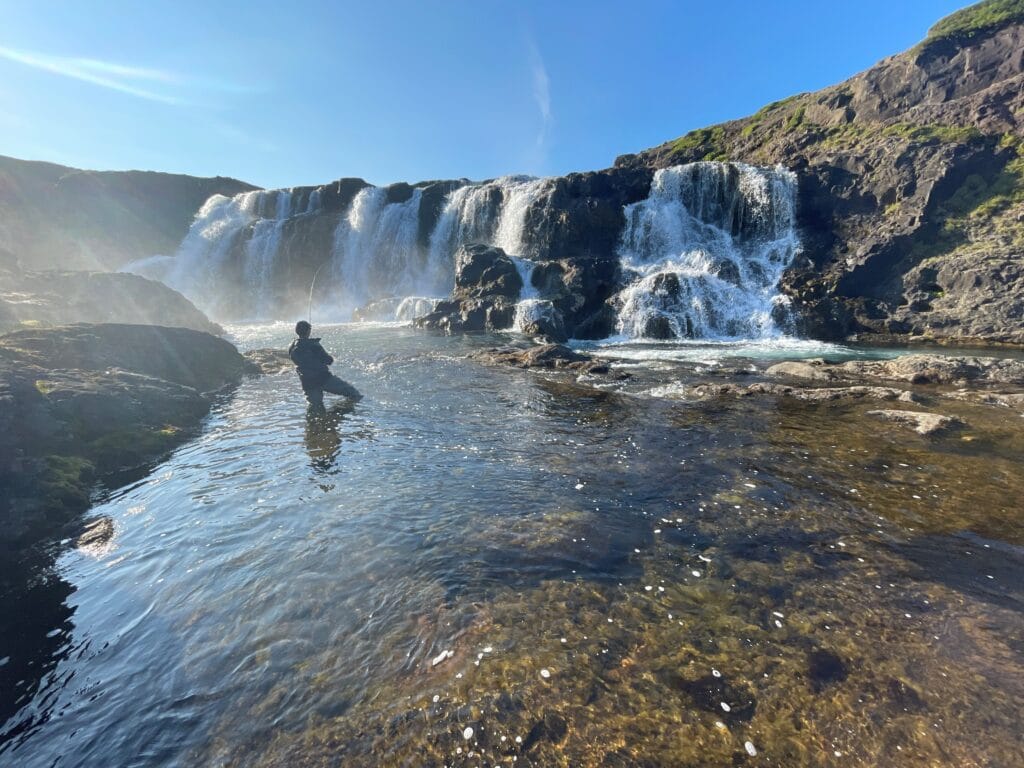 With an average annual catch of over 400 salmon, the 12km Straumfjardara River packs a real punch for its relatively small size. There are over 27 named pools producing salmon of around five to six pounds, with good numbers over 12lb landed each year. Anglers are accommodated in a comfortable, modern lodge overlooking the middle reaches of the river, complete with heated wader room, sauna and hot tub. Available to just four rods it's a perfect location for a private party to enjoy superb salmon fishing.
Accommodates up to 10 guests, fishing four rods at a time.

Private Boat: Cuba, Jardines de la Reina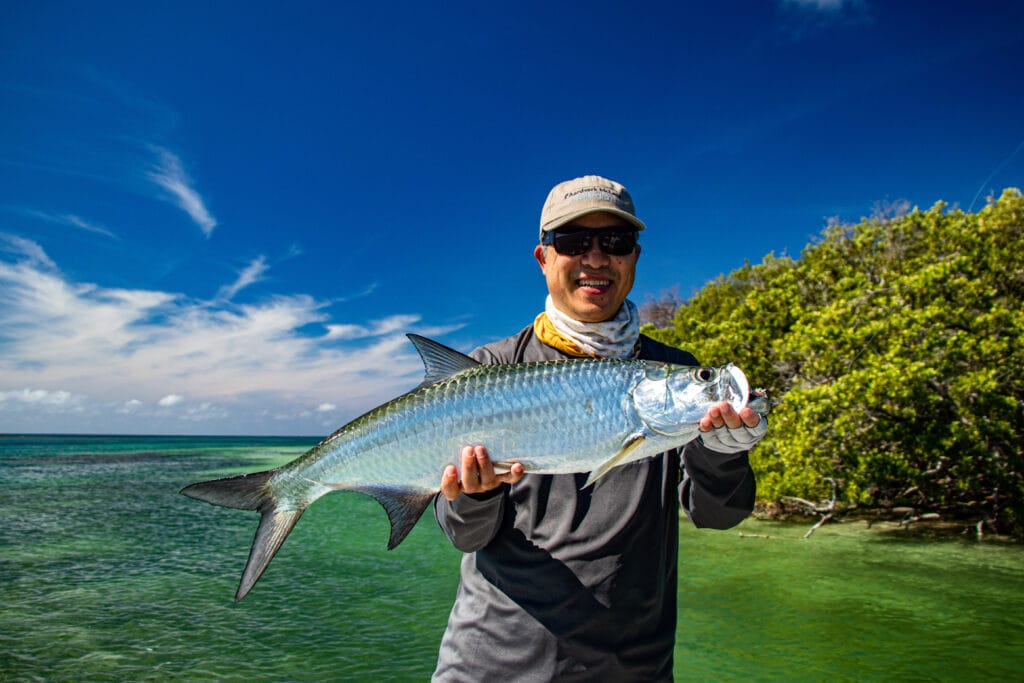 The dazzling Jardines de la Reina is a pristine chain of islands running down Cuba's south-eastern coast and is home to some of the Caribbean's most superlative saltwater fishing. Bonefish cruise the flats, tarpon are prolific and there's as good a chance of landing a permit here as anywhere else. A small fleet of purpose built liveaboard boats host anglers while they explore these waters – with skiffs departing the mothership each day. Take a boat exclusively and you can fish a week in this perfect setting with your own private party. Non-fishers can enjoy scuba diving and snorkelling, and the local bird and wildlife.
Options available for up to 20.

Private Lodge: Bahamas, Delphi Club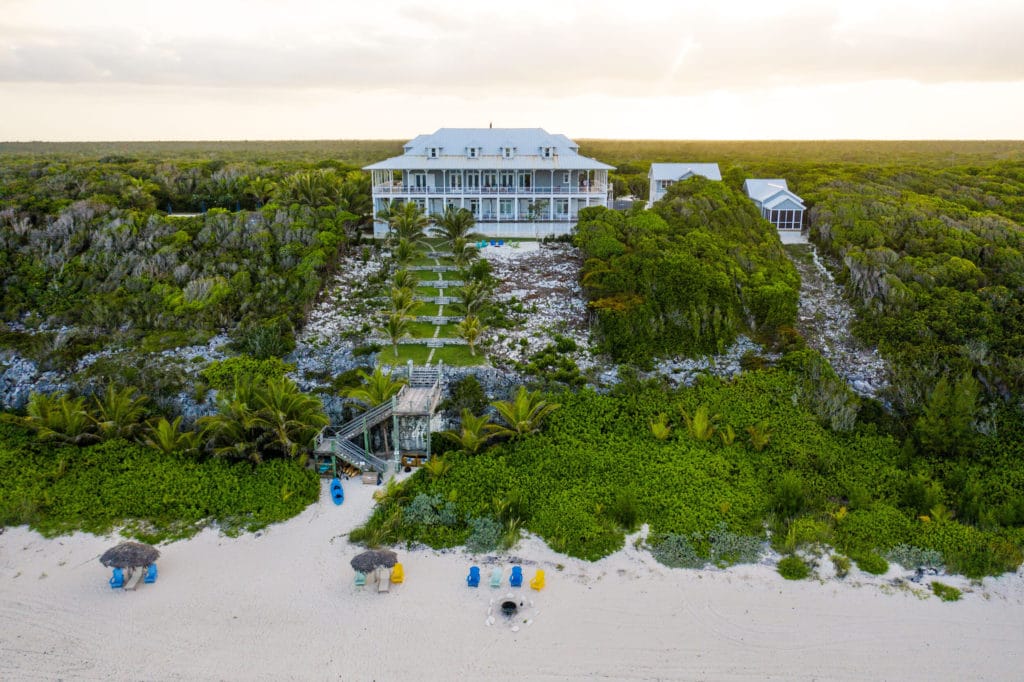 The Delphi Club on the Bahamian island of Abaco is a perfect tropical hideaway for anglers and non-anglers alike – with gorgeous accommodation and excellent bonefishing. The colonial-style eight bedroom lodge captures the style of a classic house party perfectly and is the super spot for a gathering of kindred spirits. The beach is glorious and there are plenty of places to relax with a book and glass of chilled wine. Anglers will find over 200 miles of bonefish flats on the famous Marls, which also offer an occasional shot at permit or tarpon.
Take exclusively for up to 16 guests

Private expedition: Mongolia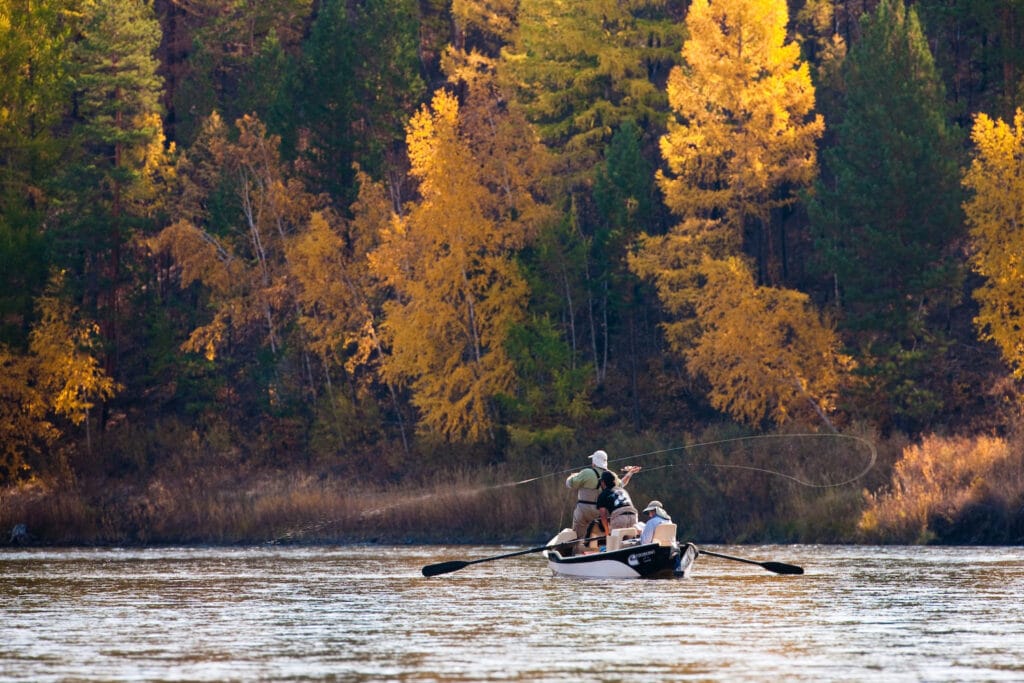 If you are looking for a fly fishing adventure in an extraordinary destination then Mongolia is one to consider. No crowds, great guides, and the chance to unwind with some big fun and big fish. For a team of adventurous anglers, a holiday here is more than just a fishing trip – the journey to the river across the rolling steppe and the cultural experience are just as much a part of the expedition as the remarkable fishing for giant tiamen, hungry lenok trout and grayling.
Various exclusive options for up to 8 anglers
Private Island (anglers only) – Seychelles, Farquhar Atoll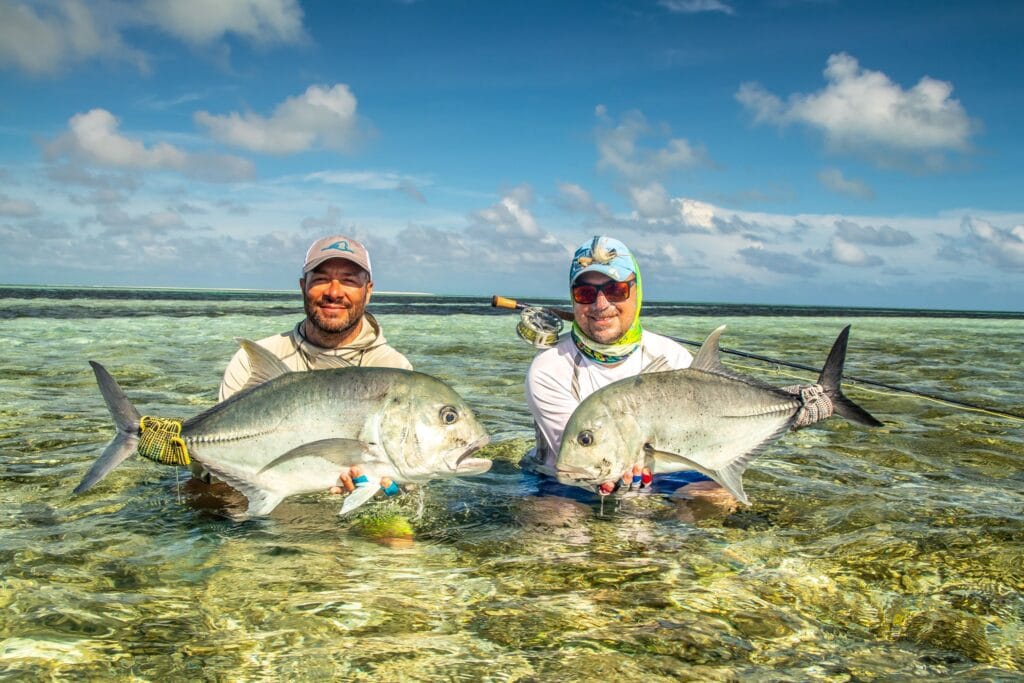 Saltwater enthusiasts will know that catching a giant trevally on 'the fly' is the pinnacle of flats fishing: challenging and frustrating, and utterly electrifying when it all goes according to plan. These 'gangsters of the flats' maraud across the atolls and shallow estuaries like packs of hoodlums – catch one and you'll be totally hooked. Farquhar Atoll in the Seychelles' outer islands is a saltwater paradise with a multitude of species to target including these apex predators. It's a wonderful place for a group of anglers to enjoy an adrenaline fuelled week fishing little touched waters in a properly 'out there' fashion.
Take exclusively for 10 anglers
Private Island (anglers and non-anglers) – Seychelles, Alphonse Island Resort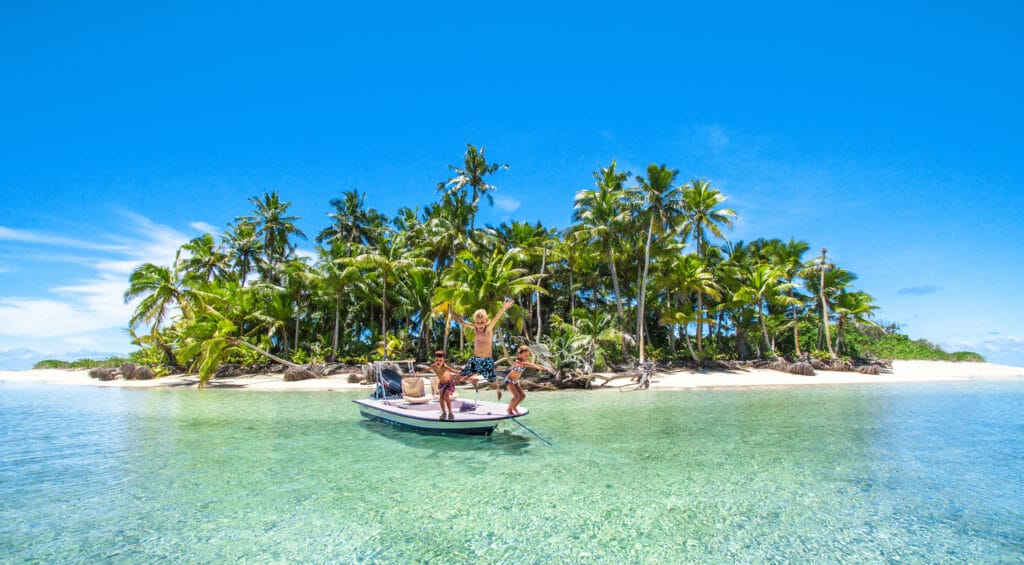 This 'blow the budget' option combines one of the best bonefisheries in the world with a top-class lodge. It's an unbeatable destination for anglers and non-anglers, perfect for children, with incredible scuba diving and snorkelling, and everything you could possibly need for a fabulous holiday. Very little beats this heavenly Seychelles island as a destination for a special celebration or memorable multi-generational family event.
Take exclusively for up to 52 guests
Private villa – Mozambique, Colina Verde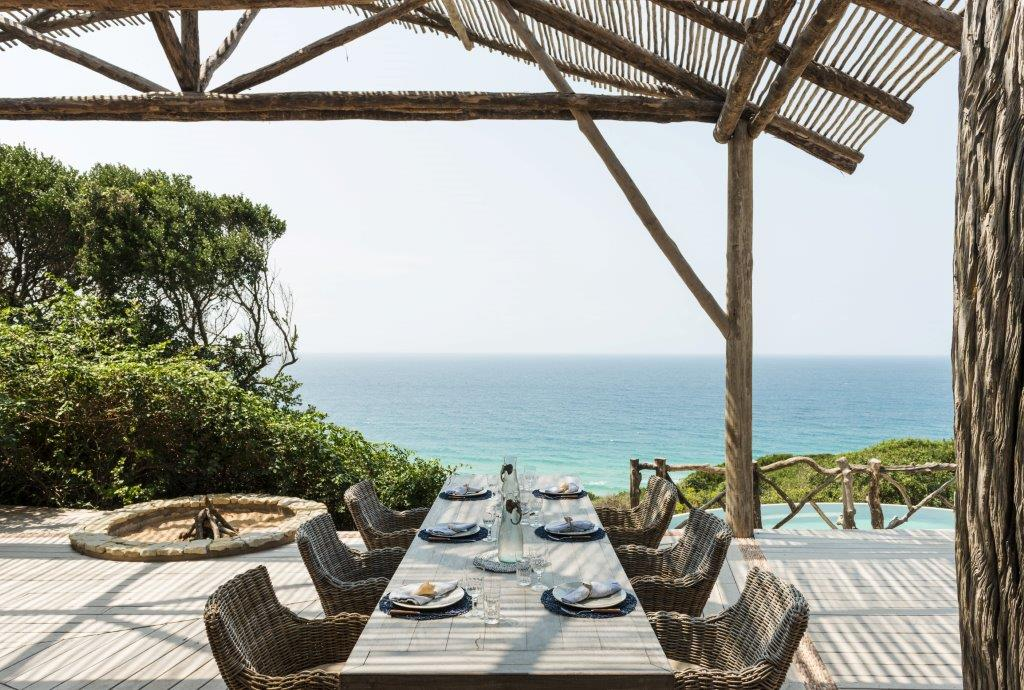 If home from home in an exotic location is on your list, then this beautiful private villa on the southern Mozambique coast will fit the bill. There's something here for keen anglers to total beginners and you can try you hand at fly fishing, spinning or trolling. Among other activities are snorkelling, sand boarding, island picnics, kayaking, and tennis. The seven en-suite bedrooms are individually decorated and all have views over the ocean. Beautifully light and airy during the day, the villa takes on an ethereal lamp-lit glow as the sun sets.
Take exclusively for up to 18 guests.
Exclusive use lakes – UK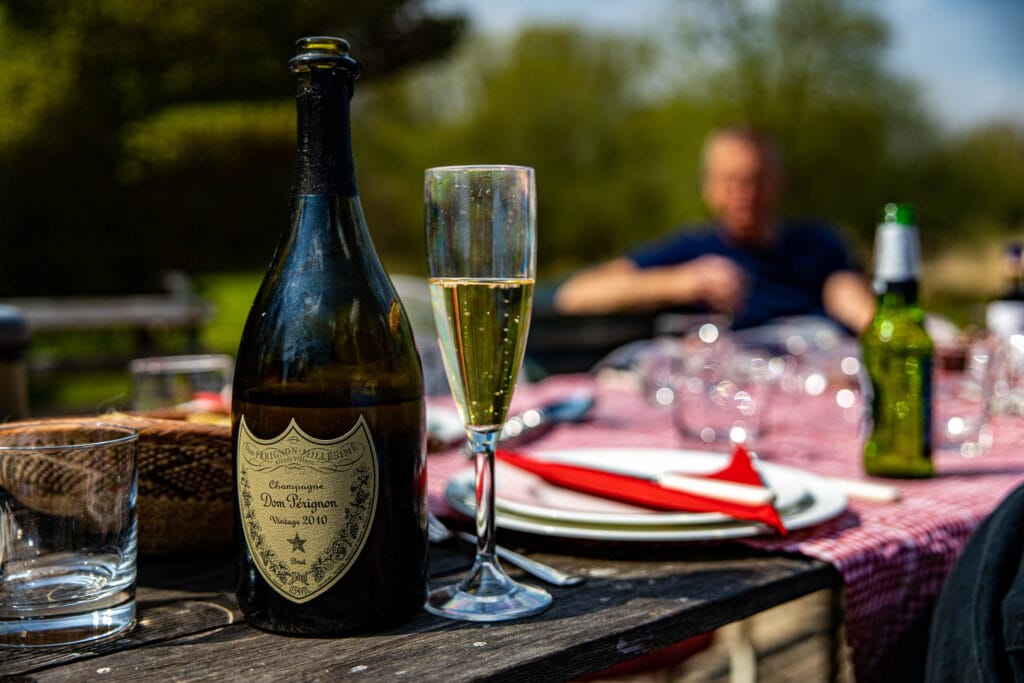 We have access to several first class stillwater locations in Berkshire, Hampshire, and Wiltshire where we can cater for families, friends, and work parties of between six and 20 people. It's a great way to entertain whilst enjoying flicking a line into the water. We can arrange for our experienced guide team to be on hand to help and instruct as needed. In terms of catering, we can offer everything from a BBQ to waitress sliver service.
Various options from six to 20 anglers.
If any of these exclusive use fishing destinations have caught your eye, or you would like to explore further ideas then please contact Peter McLeod or Charlotte Chilcott or call our office on +44(0)1980 847389.
About the author: Charlotte Opperman