The team is hard at work preparing for another bumper saltwater season in the Indian Ocean. A big part of their preparation includes going through all the daily catch reports, as well as the guide reports from last season to ensure that they are properly dialled in even before they step foot onto the flats. With that in mind here is a list of the top fish landed on each atoll between September and December 2013.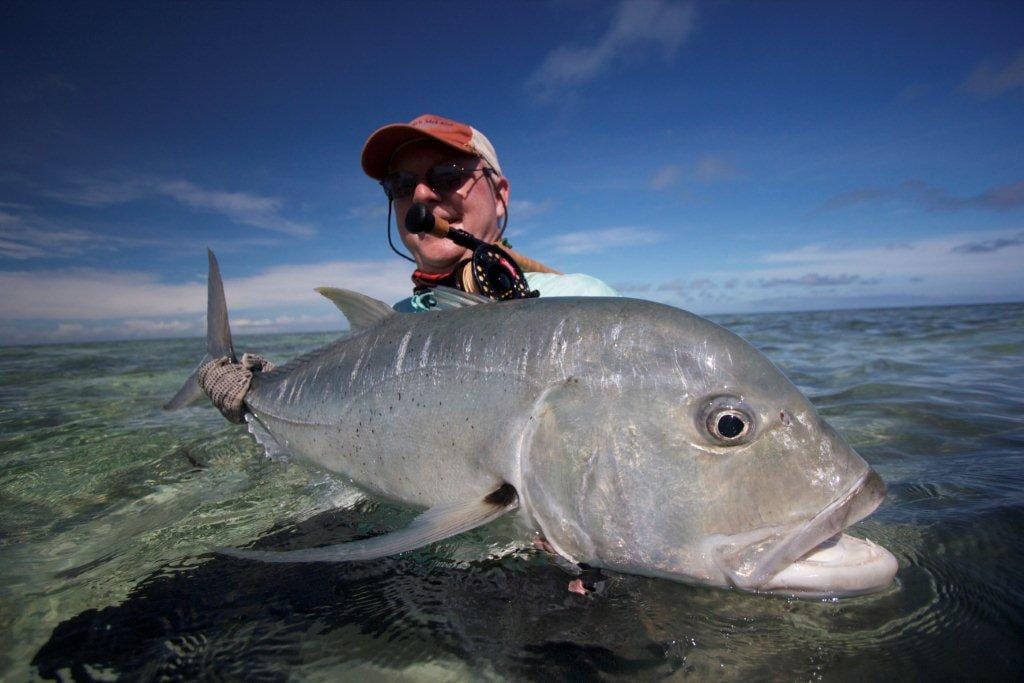 St Brandon's
• Biggest Bonefish – 12lb (Tony Czura)
• Biggest GT – 121cm (Brian Chisdak)
• Biggest Indo Pacific Permit  – 17lb (Jeronimo Herrera)
• Biggest Golden Trevally – 20lb (Felipe Morales)
Farquhar
• Biggest GT – 117cm (Dave Murray)
• Biggest Bumphead Parrotfish – +/-90lbs (Mark Jensen)
• Biggest Bonefish – 10lbs (Luigi Naglia)
• Biggest Sailfish  – +/-100lb (Ville Koivukoski)
Congratulations to all of these anglers on landing some truly special fish.
St Brandon's & Farquhar Availability
It is impossible not to be excited about going back to Farquhar and if you would like to experience it, either for the first time or on a return visit, why not join Peter McLeod on his annual hosted week on Farquhar.
Peter McLeod's hosted week is 15-22 October 2014
If you are interested in joining our hosted week or would like more information please contact Peter McLeod or call our office on +44(0)1980 847389.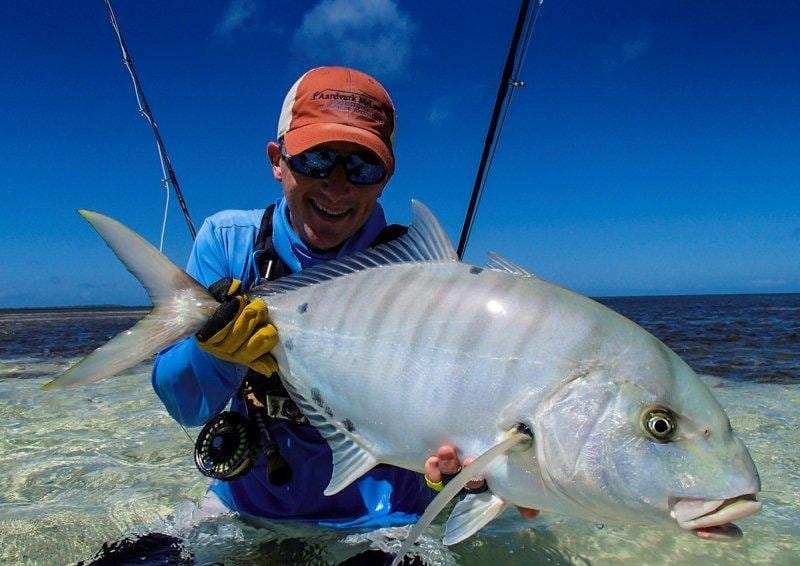 St Brandon's
• 31 Mar – 9 April 2014:  2 rods open
• 22 April – 1 May 2014: 5 rods open
• 27 May – 6 June 2014: 5 rods open
• 10 – 19 Oct 2014: 3 rods open
• 1 – 10 Nov 2014: 2 rods open
• 8 – 17 Dec 2014: 6 rods open
Farquhar
• 8 – 15 Oct 2014: 10 rods open
• 22 – 29 Oct 2014: 8 rods open
• 5 – 12 Nov 2014: 5 rods open
• 19 – 26 Nov 2014: 10 rods open (these have just become available)
• 10 – 17 Dec 2014: 10 rods open