Week two blog replort from Farquhar atoll, Seychelles – a tail of GTs over 1metre, bumphead parrotfish and electric blue sailfish – all on the fly.
It's the end of another successful fishing week at Farquhar. This week we had Graham and Simon Moon who returned with a bunch of mates, most of who had yet to experience fishing a remote Indian Ocean atoll. Now this may sound more challenging than usual but in fact we really enjoy it. The guests are eager to learn and soak up every single bit of advice and knowledge you offer. Then come the end of the trip, it's awesome to see these new found skills in action. It's hugely rewarding!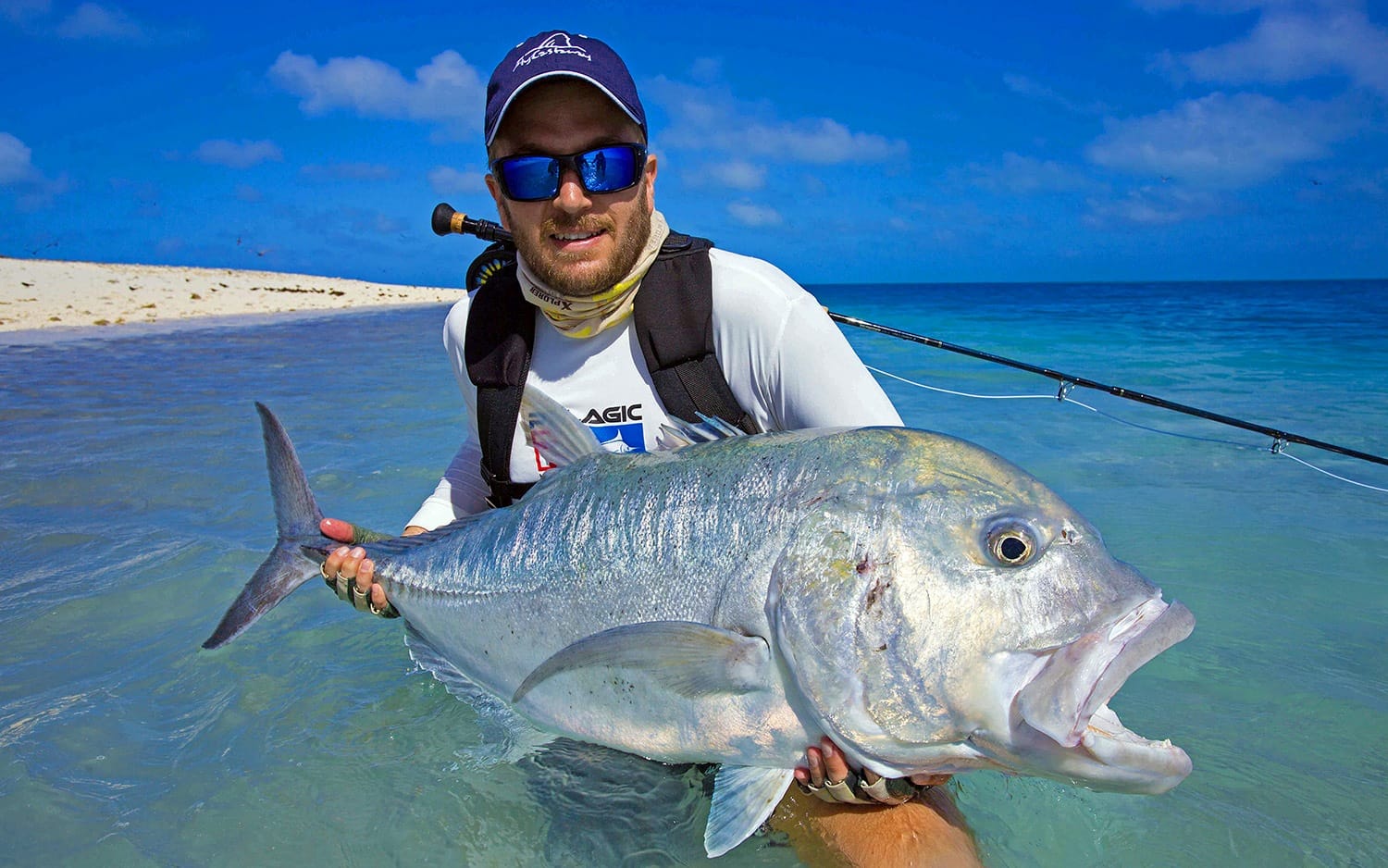 But let's recap on the fishing itself which included a tremendous variety of species as usual. On the notable's front Mike and Phil Reynolds did particularly well, both earning their white caps for GT's over 100cm. Phil continued to make the rest of the group insanely jealous by landing a monster Bumphead Parrotfish on a fairy tale white sand flat we call Wonderland. Not be out done though, regular Farquhar visitor Rod Thorington landed his first 100cm plus GT on fly which was so pleasing for all of the guides. But if there is one species which is currently grabbing the headlines then it must be Farquhar's Sailfish! The numbers of very large Sailies which have congregated around the atoll at the moment is staggering and provides a truly unique experience for guests. One minute you're fishing to Bones in ankle deep water and 5 mins later you can be 100m offshore watching a electric blue billfish engulf your fly…it's spectacular!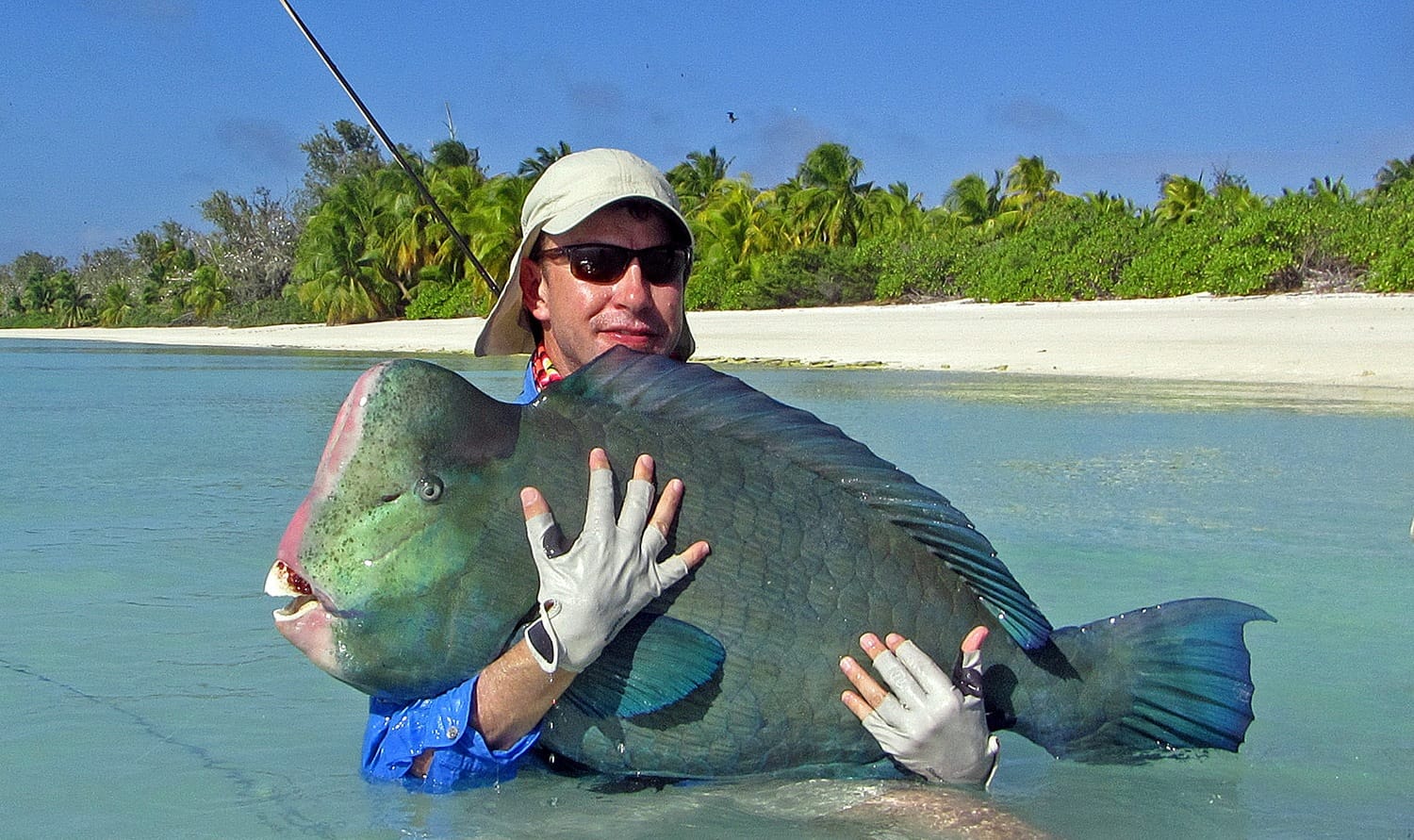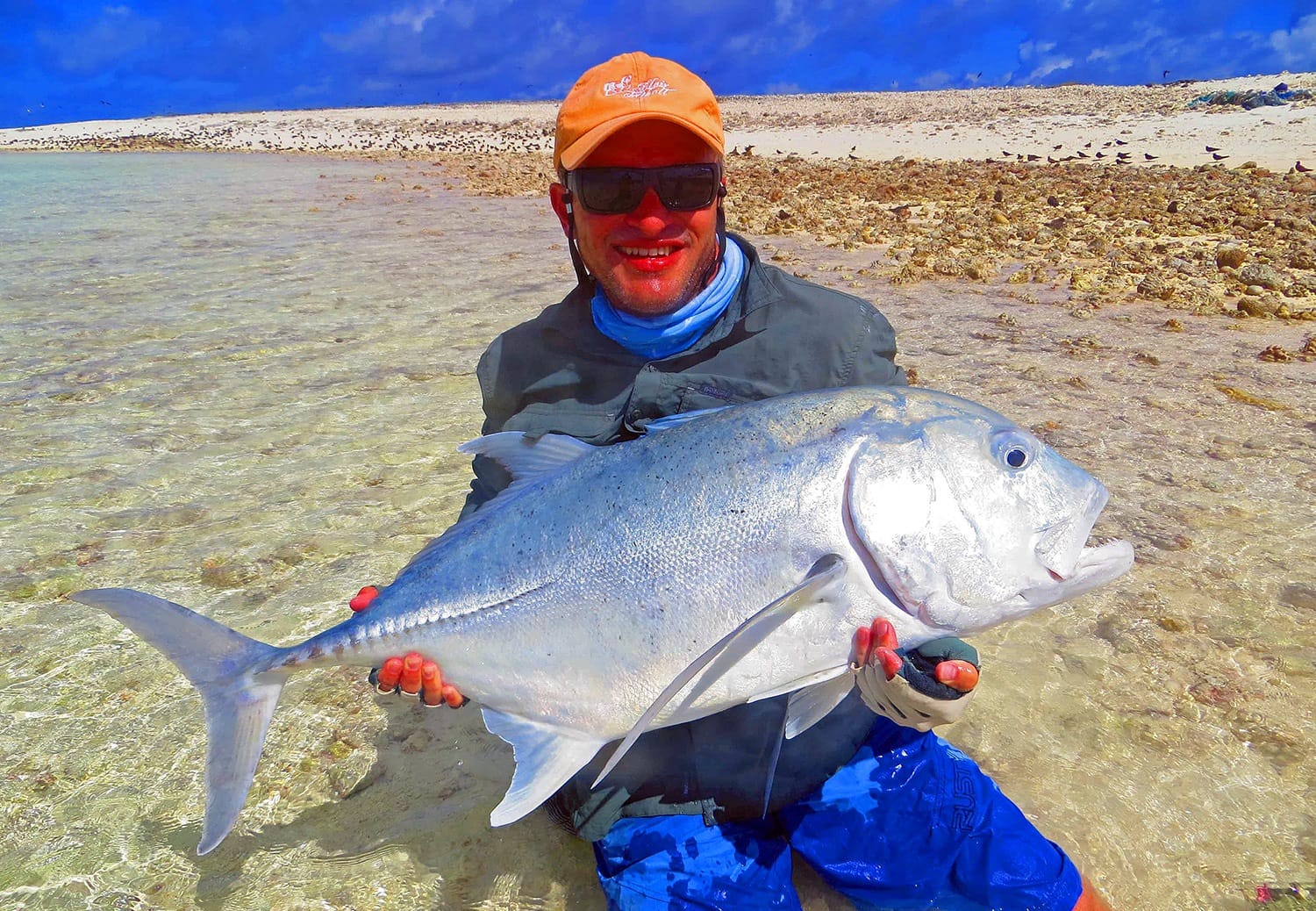 Father and son team Les and Charles Tomset won the guides over by having such a great laid back attitude. They had never cast a fly before and after a few casting lessons headed out with great enthusiasm. The caught loads of species during the trip, however on the very last day I took them offshore to see if we could finish the week off with a Sailfish.  Sure enough, before we had even tied the flies on, half a dozen lit up billfish were behind the boat. Les frantically cast at one of the six fish which was subsequently shoved out of the way by a much larger fish who had come in from the side. The large Sailfish came screaming towards the fly at a ferocious pace providing me with a series of images which will be etched into my mind forever. The electric blue fish violently slashed at the fly and then held it, while Les tried his best to set the hook with a series of sharp strip strikes. The fish took no notice, and after a few head shakes managed to shake the fly loose. I was devastated as he had done everyting right but the fly had just not found purchase…but I guess you can't win them all. Thankfully Christoff and Richard later capitalized landing 2 superb specimens in quick succession which was awesome to see.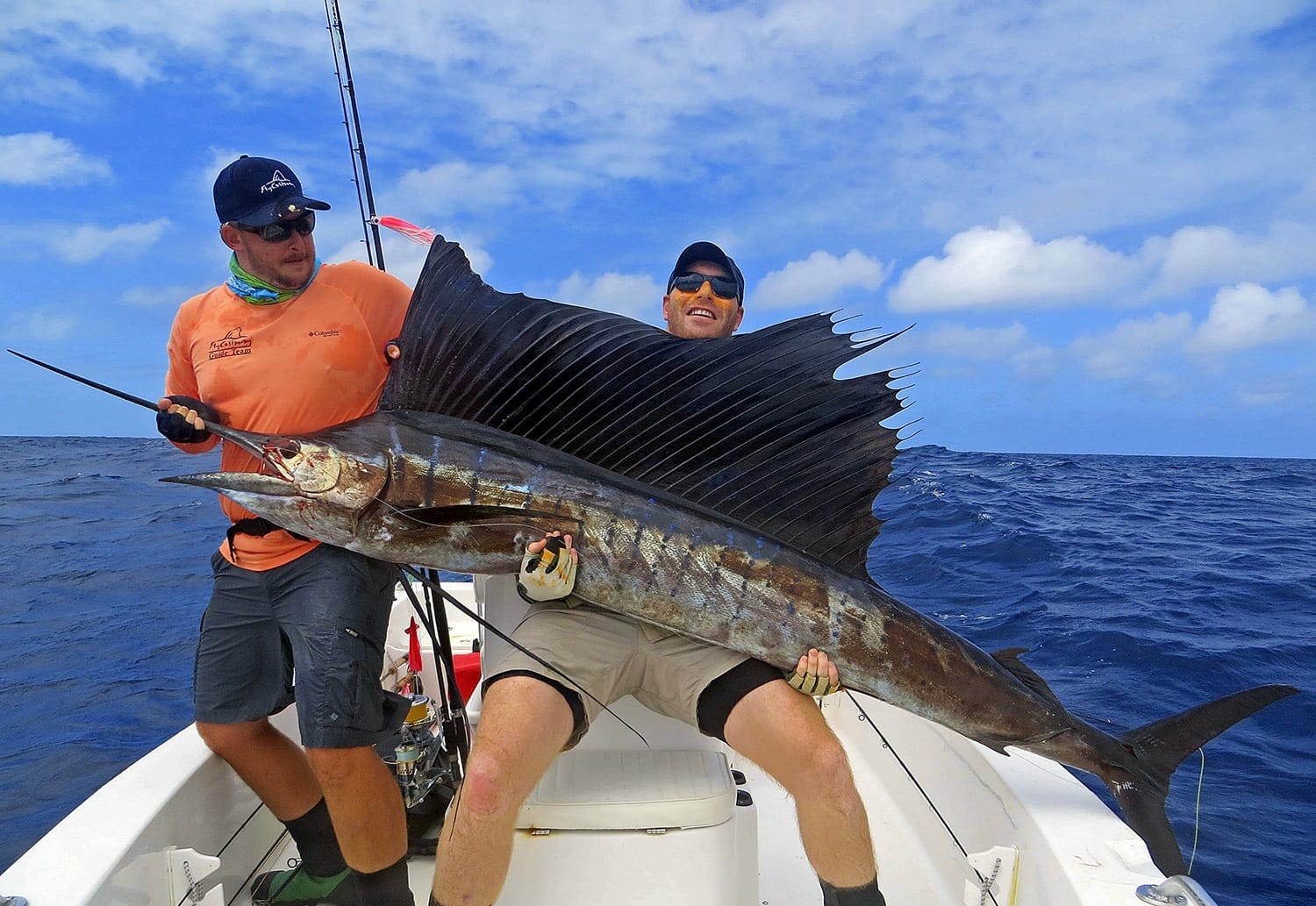 And at the end of the week we had landed some really great fish. Farquhar had given our guests another taste of  wide variety which she has to offer, with GT's, Bones, a host of snapper and groupers species, Bumphead Parrots and even some world class billfishing! The fishing is going from strength to strength so I am excited to see what the next week holds in store for us and our guests.
Until next time
Tight Lines
James and the Farquhar Guide Team
Please contact contact us or call us on 01980 847389 for more details.