I've mentioned before that no matter how many months we do at Farquhar, every week is unique. This week was a shining example as we had 4 young lady anglers on the week and they were just as psyched about the fishing as their dads and other male compatriots. Anyway, besides this earth moving shift in dynamic, I should mention a little about the fishing before I run out of space, so here it goes.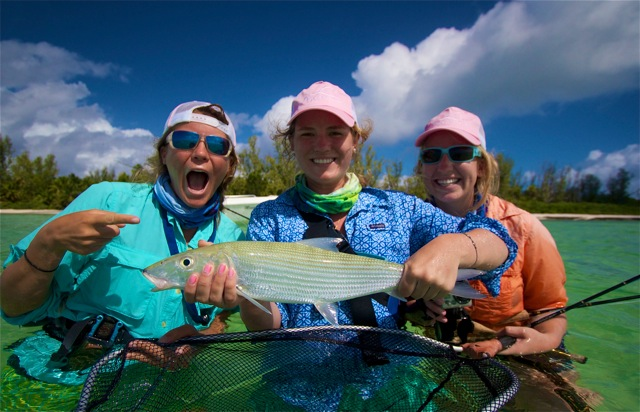 All the anglers this week were highly experienced and skilled fisherman. Joe Turano has the most unbelievably efficient cast to fish ratio, by which I mean that a cast wasn't made unless there was a damn good chance a fish was going to latch onto his fly. That man can catch bonefish. After a dozen or so bones he'd turn around and say "boy, they really like that fly", it doesn't matter that he's caught twice as many as the others and they're all using the same pattern. So he's modest too.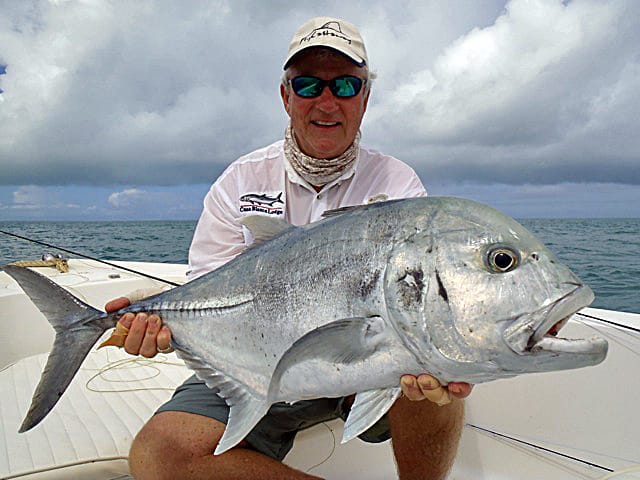 Another angler that must be mentioned is Ernest Cockerel. On the first day I said "Hey Ernie, there are some Bumphead Parrotfish over there, would you like to catch one?" "Sure" says Ernie. So I explain how the whole thing works. He nods and strolls over to the shoal and BOOM! Inside. Fish landed. Later on in the week he would do a repeat performance, but on a much grander scale. Jako pointed out a large Permit, and sure enough Ernie makes the perfect cast and is rewarded with the trophy above all trophies.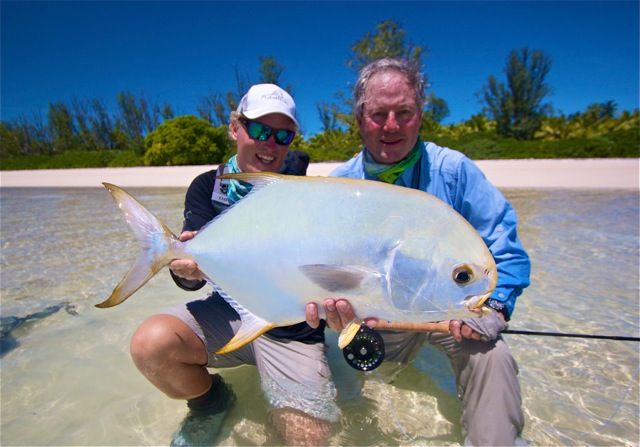 Meredith McCord set her sights on breaking the IGFA women's world record for Bluefin Trevally, and with persistence achieved her goal! So we have a pending IGFA World Record  for Farquhar! There were many hit and misses, and some HUGE bluefin were hooked, but fishing for records on a light class tippet is not for the faint hearted. Bluefin tend to live around sharp coral ridges, so getting a large fish on class took plenty of patience and determination from Merdith, and her reward is in the IGFA book of records.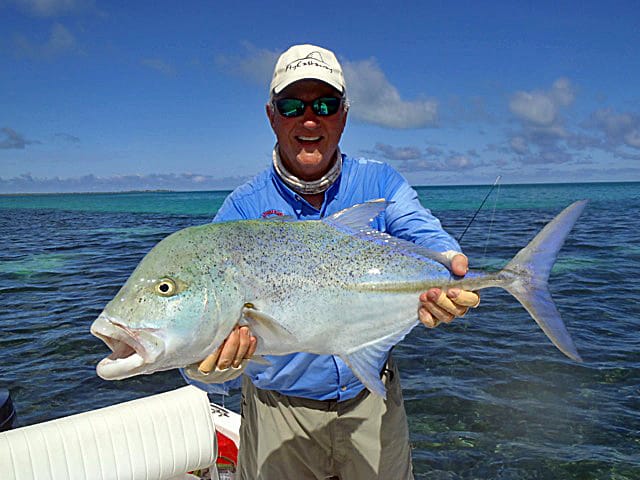 These are just a few of the highlights and many more good fish were landed by the group. In truth it felt like a very successful week, and it was an absolute blast. The group itself were a bunch of laughs but at the same time serious fishermen/ladies which ensured we were on our toes each every second of the trip.
Till next week, James Topham