It's hard to believe we have just completed the third trip of our early 2014 season on Farquhar. We, the guides, are very much into the rhythm of the atoll and it is now our home away from home. Our group for this week included some new friends from the USA, plus we had the bonus of some of the guests from the previous trip remaining behind for their second consecutive week. Everyone was eager to get started and once everyone was settled in, a few adventurous anglers headed out for the half day around North Island, with Zack first to make his mark with a nice Yellow Margin Trigger. It was a great way to get the line stretched and a fun way to start the week.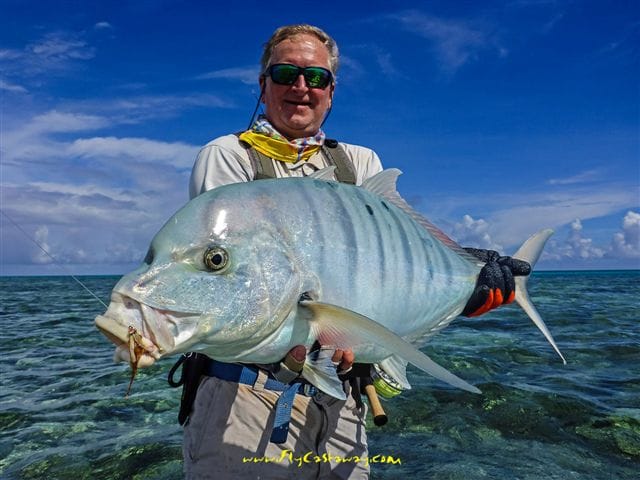 Ben was busy with his second week and promptly landed his second Golden Trevally of the trip. We are currently seeing really good numbers of big Goldens at the moment, which is really adding to the ever-impressive diversity that Farquhar has to offer. Zack too was at it again as he managed to get in front of a tailing shoal of Goldens and picked up a really gorgeous fish. Later that day he landed our first GT for the trip and got within a few seconds of landing an impressive Wahoo. Unfortunately it chewed through the leader right next to the boat…..bleak! To top it off however, Penelope and Laurel made sure no one was going to go hungry that evening by landing (no release here) two tasty Yellowfin tuna. Thank you ladies!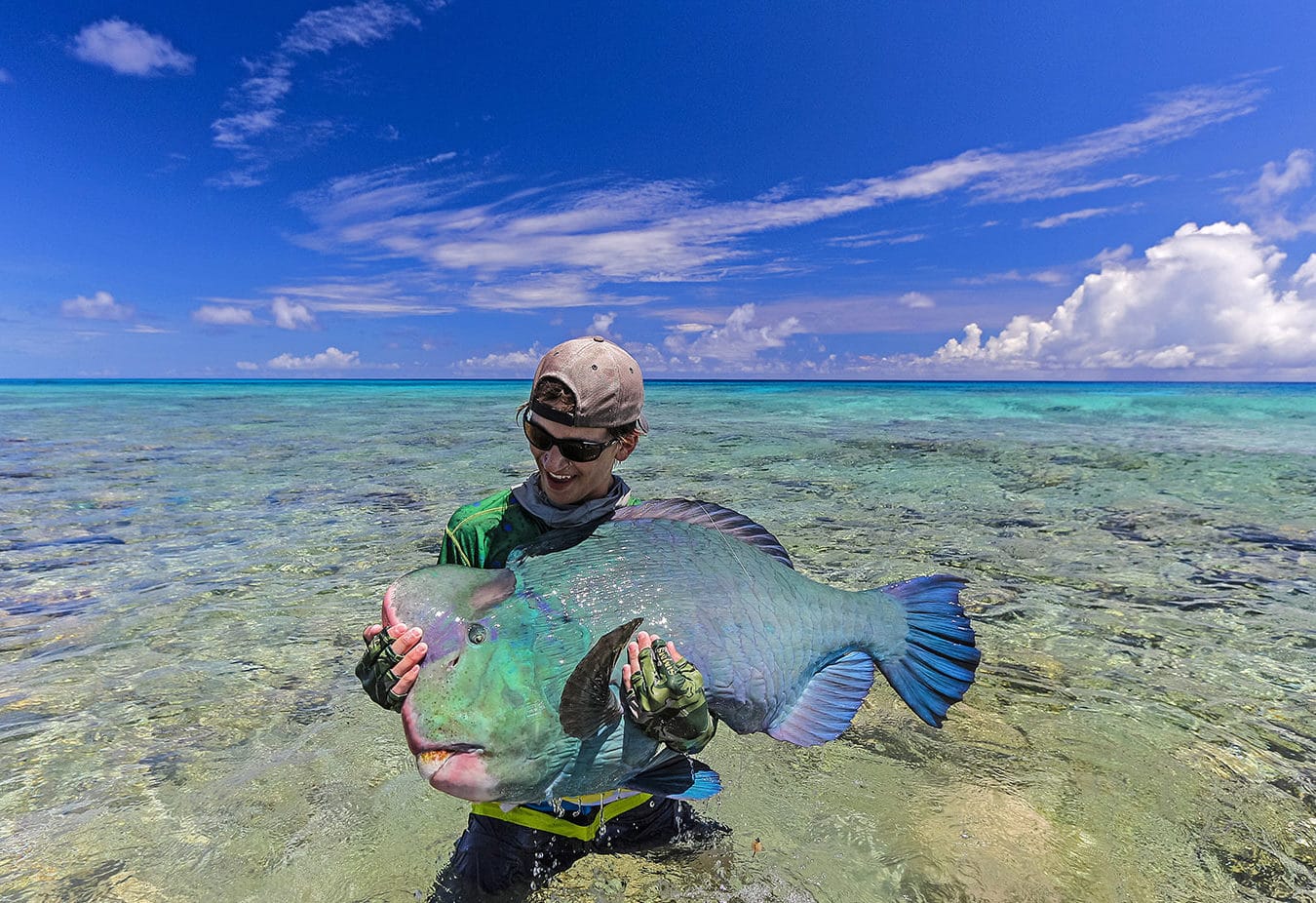 As the week stretched into third day Zack added to his species tally by landing our first Bumpie of the trip. Congrats Zack! Amos and Wilder were hard at work as well, they too now had the Bumpy obsession and pursued the tailing shoals with a tremendous amount of enthusiasm. Mark added to the day with a good-sized Bluefin Trevally, whilst Ramsay promptly landed a much coveted Dogtooth Tuna. Day four and Amos eventually sealed the deal by landing his Bumpy. Everyone was super thrilled! In truth however the day could have been even better as he connected with a monster GT only for the fish to roast us. Zack, however, did manage to bag another GT and got ever so close to landing another Trigger and his second GT before lunch.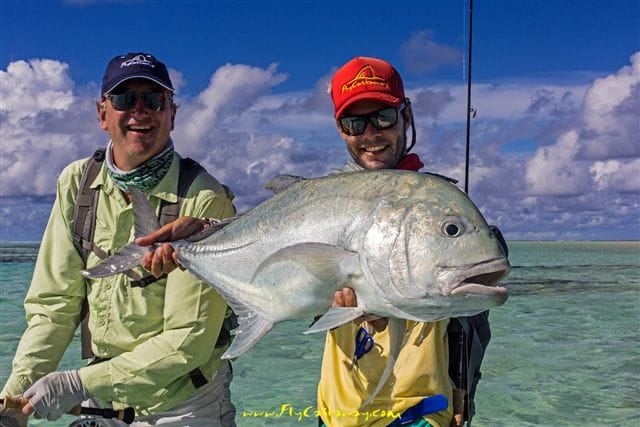 With the weather looking good for Milkies on the 5th day, we wasted no time in heading out offshore after breakfast. They were there and Ben showed his experience early in the game by hooking our first Milky for the season. He fought it like a pro and had it at the boat in no time. We leadered the fish twice but through some cruel twist of fate up swam a green Job fish and grabbed hold of the second fly. What are the chances! On the other boat Zack was into a good fish too and after a 1 hour 30 min battle of skill and patience our first landed Milkfish for the season came onboard.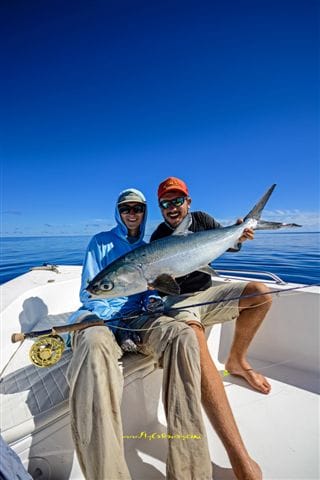 Later that day, John had to work a bit but managed to land his first GT for the trip. It had been a good day but we were not done just yet as Amos landed a 76cm fork length Bonefish..…a monster by any destination!It was sad, but our last day of this trip had arrived. Thankfully John made his mark early by landing a GT on his first cast of the morning. Zack and Amos pushed hard during the last day but both their luck seemed to run out as both sadly lost Triggerfish. Nonetheless it was clear they had enjoyed themselves. And so with the wind switching to a Westerly and the clouds rolling in, everyone headed back to the lodge slightly earlier than normal to grab a shower and a cold beer. All in all another enjoyable week on Farquhar.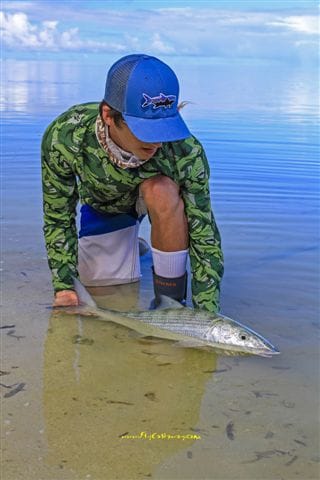 The guide team would like to say a big thank you to everyone on the trip for an awesome week, it was really an absolute pleasure guiding you all.
Brad and the Farquhar guide team.
 If you would like more details on Farquhar, or any of our other Indian Ocean destinations, please contact Peter McLeod call our office on +44(0)1980 847389.