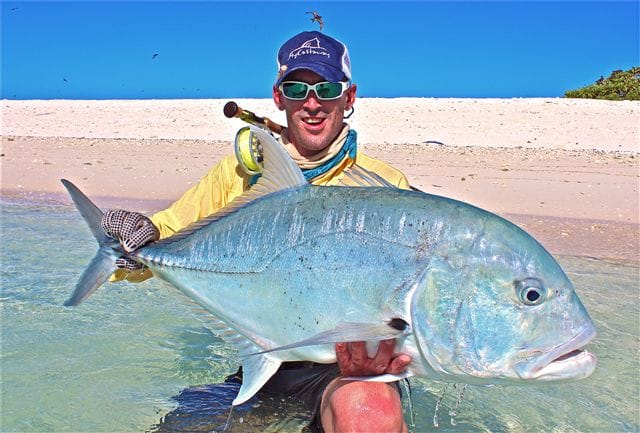 The first week on Farquhar for the 2012/2013 season has just finished and it's time to take stock of the fishing experienced over the past few days. As with the first week of every season, everyone was eager to see which species were around and where. Most notably we were very keen to see whether in fact the GT's would again be congregating around one or two of the islands. Last season we witnessed large numbers of GT's assaulting the Noddy Terns as they returned to the island to feed their chicks…..hard to believe I know but it certainly happened. Great news is that both birds and fish are around and so it looks like we are in for another exciting GT fishing season.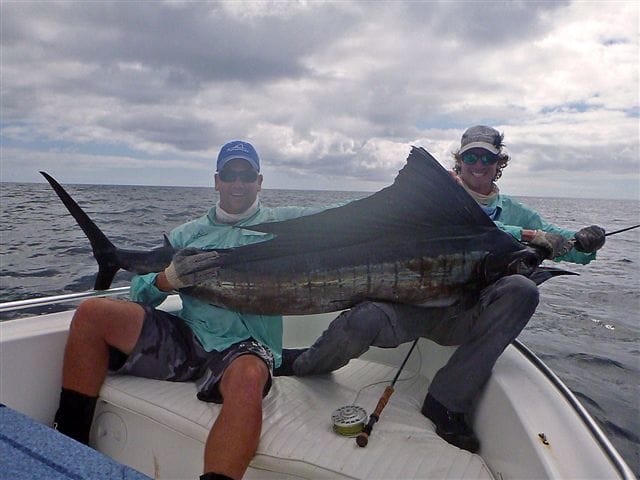 But back to the fishing. In truth, the weather during our first week was pretty tough, with some unusually strong winds making casting 12wts quite an effort. The group however hung in there and with the variety of species found on Farquhar everyone got stuck into the huge variety of fish found on both on the flats and offshore. The bonefishing as per usual was of a very high standard, with fish being caught in an array of environments and scenarios. Whether it was casting to large schools on pure white sand flats on the inside of the lagoon or tempting the larger singles and doubles in the surf zone, one thing is for sure, the bonefishing at Farquhar is as consistent as any destination in the Seychelles.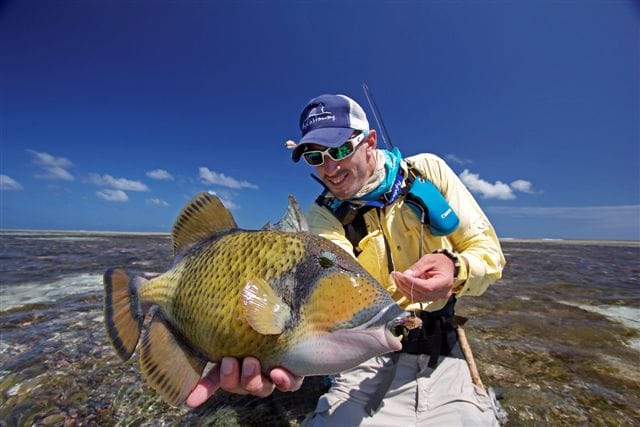 The triggerfish and bumphead parrotfish too are around in good numbers which is a real treat. Arguably two of the tougher fish to land on a fly, this week in particular contained multiple war stories, with quite a few being lost prematurely. Tippets popping, hooks bending/breaking, these are just a few of the reasons why these colorful characters are so highly regarded by the flats angler. And then we get to the bluewater fly fishing. sailfish, yellowfin tuna, dogtooth tuna, GT's, rainbow runners and even the odd marlin were all present and hungry. Multiple hook ups, screaming reels and general pandemonium ensued as the denizens of the deep tore into our feathered offerings. A special mention must go out to Tom Pienaar who landed his first "sailie" after watching the impressive free swimming fish eat his fly without being teased. Another extremely notable mention must also go out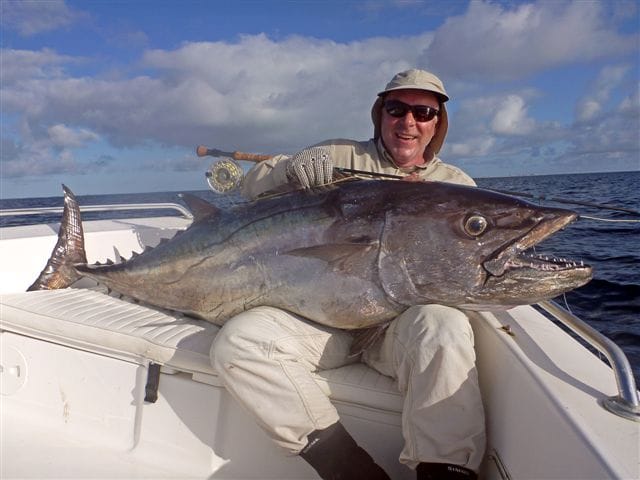 Justin Williamson who landed an enormous dogtooth tuna…the pics say how special it is!
In total 17 GT's were caught this week, as well as two "sailies", a host of bluefin trevally, groupers, snappers, bones, yellowfin tuna, rainbow runner and a host of other species were landed.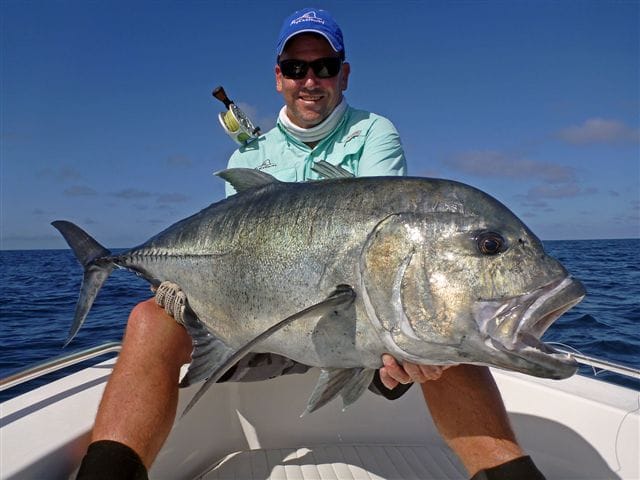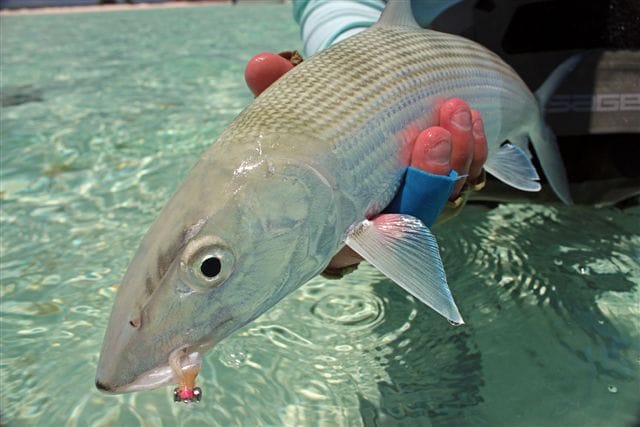 A brilliant start to the Farquhar season. Peter McLeod's hosted trip heads out there in under two weeks time to battle with GTs, along with all the other fearsome fish that patrol along the coral dropoffs. For more information contact Peter on [email protected] or +44 (0) 1980 847 389.