The Seychelles has remained one of the holy grails for saltwater fishermen for nearly two decades. When trips to Cosmoledo and Providence atolls were suspended, the hunt for a land-based outer island operation was on and Farquhar Atoll was the result. Since then, many anglers have waded her flats, lost and landed countless fish and it's unique bird-eating GTs were caught on camera for the BBC's Blue Planet series
Lying just over 700 km to the southwest of the main island Mahé, this remote atoll has a total area, including the large lagoon, of 170.5 km² and is 18 km north to south and 9 km east to west. The total island land mass is 7.5 km² with an airstrip situated on the most northerly island and it sits roughly mid way between Alphonse and Cosmoledo. Alphonse remains a phenomenal fishery, with fabulous accommodation and food, but for those of us with a thirst for adventure, and a liking for remote islands where the focus is on the fishing, the Farquhar hits the spot.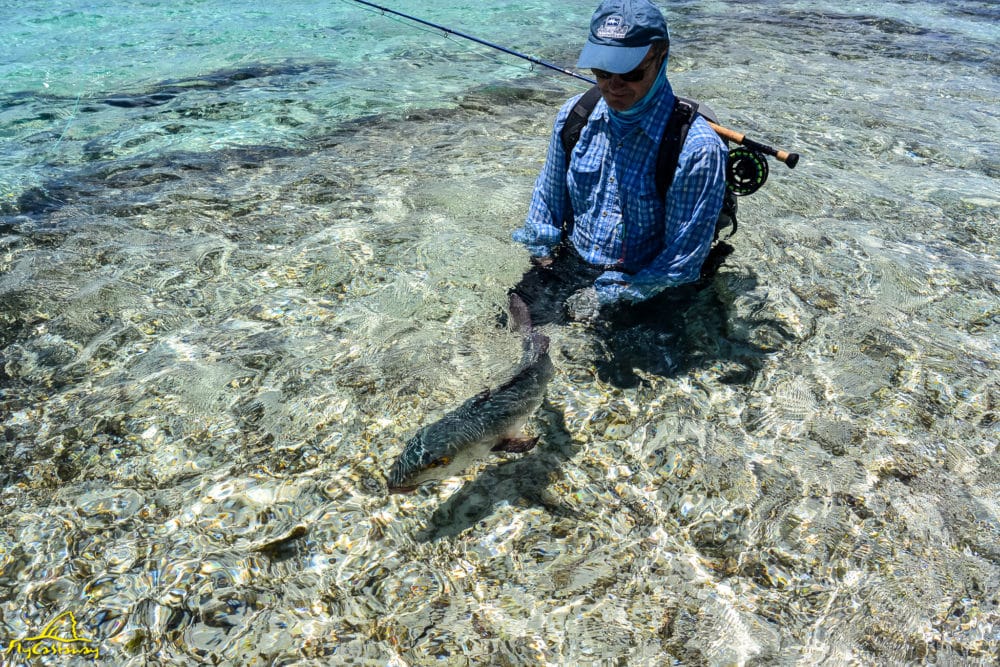 This diverse fishery is made up of countless flats, channels and surf zones. The flats consist of hard white sand, turtle grass and broken coral which enable comfortable wading for a wide range of species. Onshore, Farquhar is best known for both its great GT and bonefish populations but also offers fishing for Indo-Pacific permit, triggerfish, barracuda, milkfish, bumphead parrotfish and various other trevally species. Offshore, anglers can come into contact with grouper, GT's, dogtooth tuna, yellowfin tuna, wahoo, sailfish and even marlin on occasions. The GT fishing has been especially good with top weeks producing over 30 fish with some in excess of 100 lbs. Fishermen have the use of four new skiffs, specifically designed and fitted to fish both the flats and offshore waters of the Seychelles in comfort and safety. With their shallow draft, they allow access some extremely shallow areas of the atoll; however the main attraction still lies in wading the flats. Equipped with fish finders, the skiffs make the excellent offshore fishing far more enjoyable and rewarding.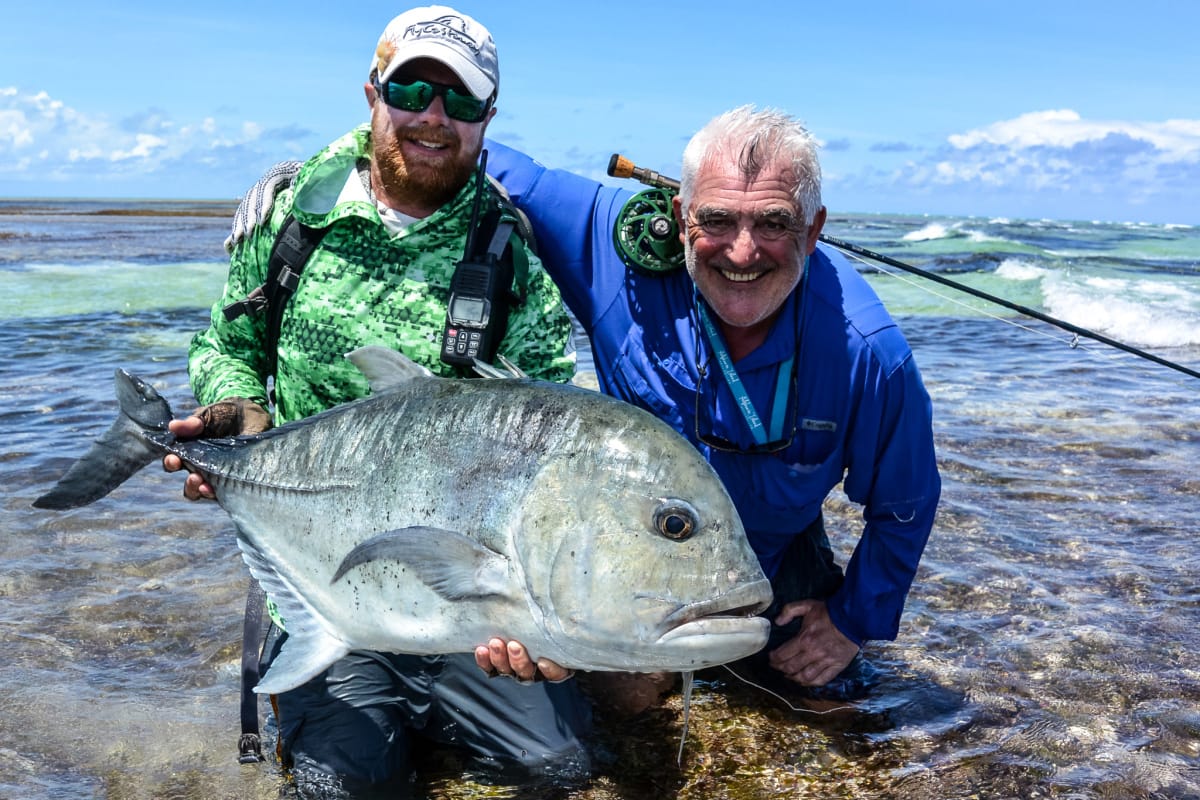 If you are looking for a new challenge in the Indian Ocean then this is it.
If you would like more information please contact Charlotte Chilcott or Peter McLeod or call us on ++44 1980 847389. Alternatively click HERE if you would like us to contact you.