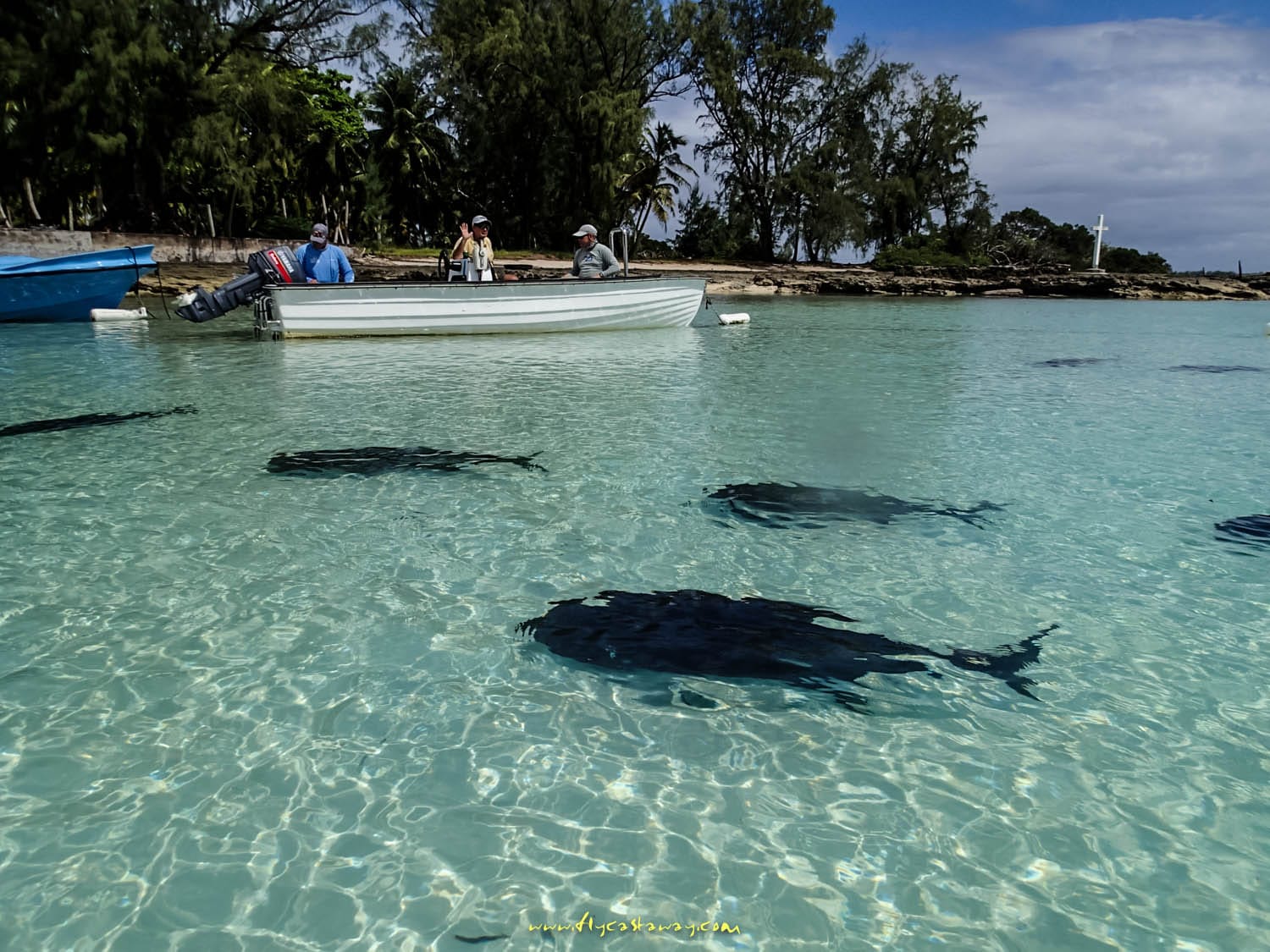 After being stationed out on St Brandon's Atoll over the last couple of seasons I was extremely excited to learn that I would be heading up the Farquhar operation in the later part of the year. Having spent only a handful of weeks on the atoll in the last few years I was really looking forward to the new challenge and to the tremendous diversity it has to offer. Each time I have visited the atoll I have always been amazed at the variety of fish and other marine life that inhabits the atoll and added to which, Farquhar has its own speed and one can't help but get caught up in the rhythm of this breathing, living environment.The season did not disappoint with countless species coming to hand: three species of Trevally including the infamous GTs, Bluefin and Golden Trevally, together with Bumphead Parrotfish, two species of Triggerfish, Napoleon Wrasse, countless Grouper and Snapper species and the ever present Bonefish. And these were just the species we encountered on the flats! Sailfish were seen on almost a daily basis, Yellowfin Tuna up to 60lb, some big Dogtooth Tuna and Wahoo all made an appearance when we spent some time offshore. Thinking back it was chaos out there on some days!True to form the GTs were out and about, roaming the flats and in the deeper blue. They are rarely easy to land but with some hard work and determination we landed a heap of fish including some real brutes. The biggest for the season included specimens of 137cm, 136cm, 134cm and 124cm just to mention a few. Over and above the GTs were the outstanding numbers of 'Slams' that came out (almost on a weekly basis), this is an attribute unrivaled by any other destination I have fished in the Indian Ocean. Farquhar, in my mind, therefore remains one of the finest fishing experiences on the planet.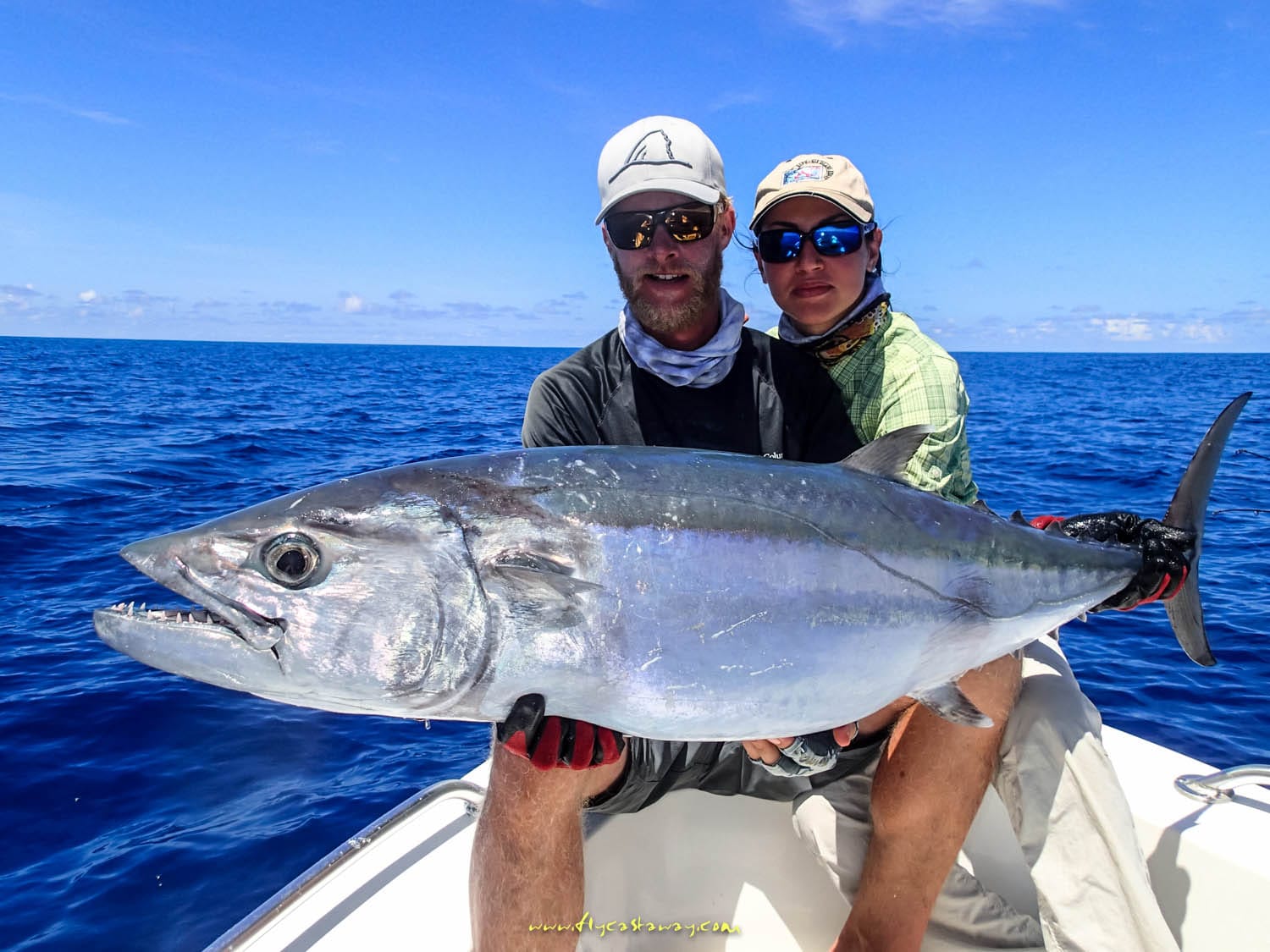 I would like to take this opportunity to say a big thanks to the IDC staff on the island who contributed to a very smooth season. In particular a huge thanks to Mona (affectionately named "Little Sergeant Manager") and her guesthouse staff for ensuring our guests were well looked after. We have known Mona from our past mother ship operations on Providence so when we heard she would be heading up the guesthouse we knew we were in good hands; the guesthouse has never looked better, the food was great and judging by the feedback from our guests, all the hard work was well worth the effort.
From a guiding point of view the two new shallow running boats we had custom made proved to be a real asset to our guests' fishing. No doubt they will continue to aid us in our quest to put our clients into fishing of exceptional quality! Of course we faced hard work and some challenges, however a big thanks must also go to the guide team who worked tirelessly as a unit throughout the season. They were the epitome of the word 'teamwork' and I am proud to call each of you a fellow FlyCastaway guide.
Last but not least – To all the clients who joined us this season, thank you for travelling from far and wide to fish with us. We enjoyed fishing with each and every one of you and without your support it would be not be possible for us to carry out the career we love so dearly.
For more details please contact us or call +44(0)1980 847389 and, in the meantime, a brief introduction to the first of the Alphonse dive sites.