Continuing the theme of personal favourite destinations, this week it is Charlotte's turn and involved much personal debate to get to this short list.
Two most loved destinations and why:
Alphonse Island, Seychelles
Well I couldn't really start with anything else could I? What is it about Alphonse that has so many of us hooked and wanting to go back? It is remarkably hard to put my finger on what 'it' actually is. Whatever 'it' is, there is something about this island that draws both guests and guides back again and again.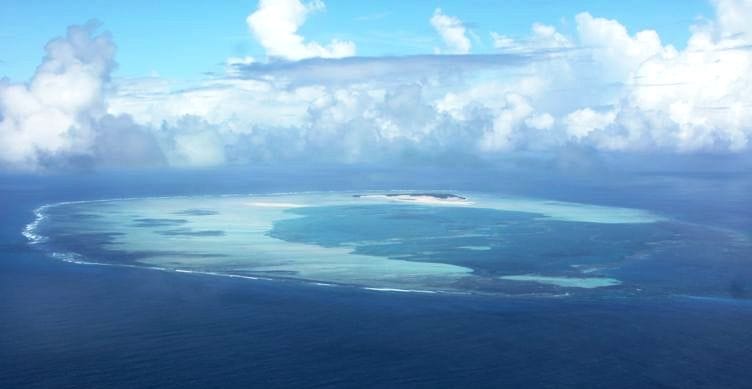 I think it is the sum of all parts that makes the St Francois fishery tremendous. Whilst it is not as vast as some, or with the huge concentrations of one species that other atolls boast, sheer diversity sets it apart. The physical environment ranges from hard, white sand flats to lumpy coral finger flats and deep channels to very skinny water on the turtle grass flats. From keeping your footing in the surf, on the front of your skiff or out on the blue water boat, the variety in the fishing environment is mirrored by the diversity of species. It is, without doubt, one of the best bonefishing destinations in the world but what really lights my fire is the sheer number of other species to be landed in an average week.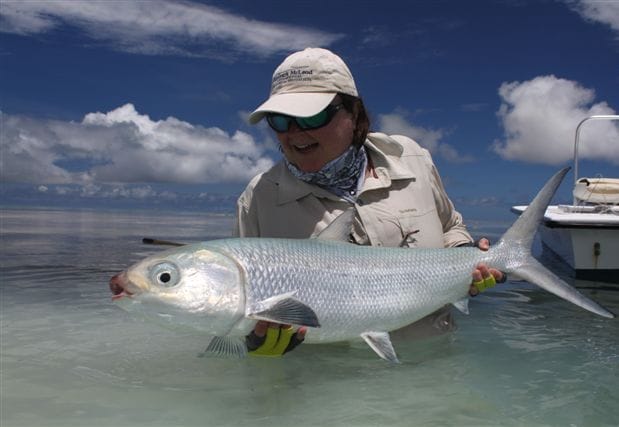 The GT's take the lion's share of the glory with their aggressive and explosive takes and brutal fights. The milkfish battles are epic and long lasting. This beautiful, hard fighting fish doesn't so much as tire as give ground slowly and with infinite grace. The serene permit, responsible for many a clammy palm, remains elusive despite increasing numbers. Triggerfish; my personal nemisis but how I love them – tricksy, picky personality filled creatures that they are. In most places that would be enough – on Alphonse and St Francois those are the main players. The support crew includes sailfish, dogtooth tuna, crimson lyre tailed groupers, blue spangled emperors, batfish, parrotfish, cheeky Picasso triggerfish and a whole plethora of supporting characters. There will always be unfinished business on Alphonse; it just has too much to offer for you to be satisfied with one visit.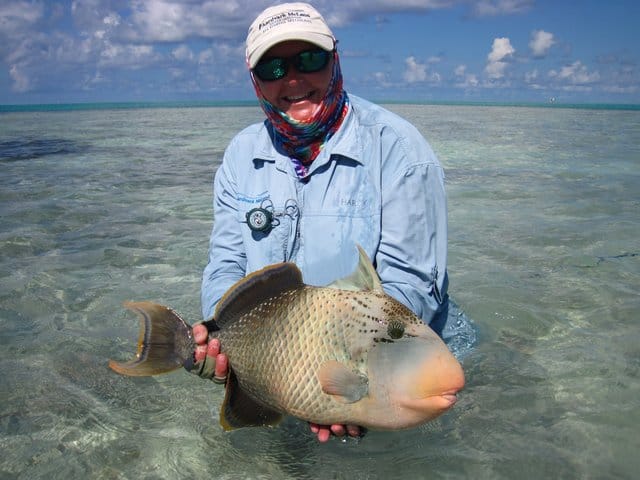 There are other places in the world that have the same effect, the Rio Grande and the Ponoi being an obvious two. However Alphonse, for me, is truly special and going back feels like going home. There isn't a day of the week when I don't find myself mentally wandering off to the flats of St Francois.
Mongolia
It is a wild, remote and unforgiving land but it was somewhere I had always dreamed of visiting. It shares much with Africa, home until my early 20's. Where, as a child, I would hide from my parents under the big bougainvillea and read anything that I could get my hands on. One pilfered book, about the mongol hordes, fired my imagination. It led me to try my hand at falconry, watching enthralled as Jemima Parry-Jones flew her golden eagle and every pony I rode carried me across the endless steppes of this vast country. It took a while to get there and instead of a falconry glove I had a fishing rod and dream to fullfil. Ulaanbataar is a heaving mass of traffic, pollution, towering concrete buildings and sagging power lines that is dwarfed by the majesty of the landscape. Hidden away, having survived the communist influence and the relentless modern day march remain some little gems; temples and small buildings are memories of a less industrialised time. I was transfixed as we drove to the river and not even the incredibly uncomfortable Russian army vehicle could put a dent in my joy at being there. The journey was one of seemingly endless miles of waving grasses stretching between us and the mountains, broken by the occasional small town and a quick stop at a prayer flag drapped Ovoo.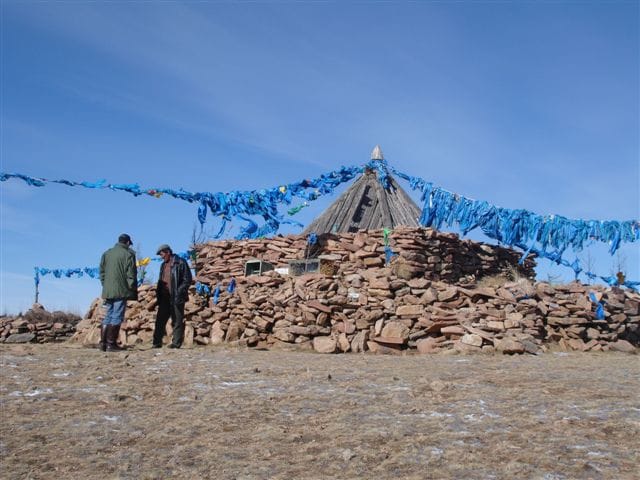 The site of the traditional Ger camp was truly beautiful with the river running temptingly close by against a backdrop of turning leaves. Behind us, the Ger of a local family and their cattle provided perspective to the mountains in the far distance and a welcome into their home for salt tea.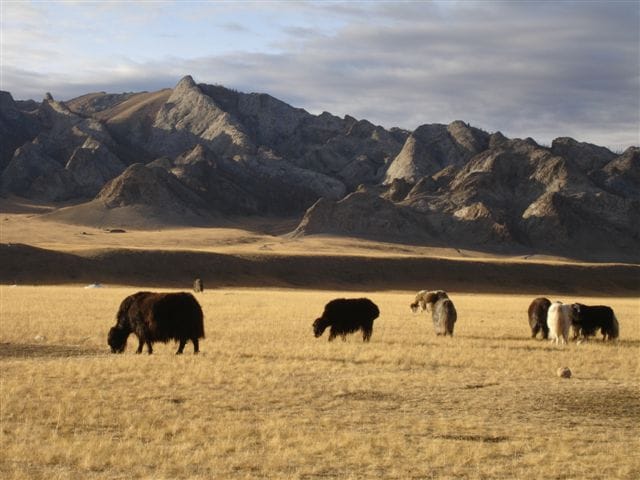 Was the dream fullfilled? Yes, and more. It seems timeless. I felt humbled by the vast landscape and the warmth of the people. It is an ancient, harsh land and one of stunning beauty. It is one of the very few places left where you have the opportunity to try to land one of our most ancient freshwater species, the taimen. It is the presence of international anglers that helps to preserve the species by keeping the local communities involved and hopefully one step ahead of the poachers.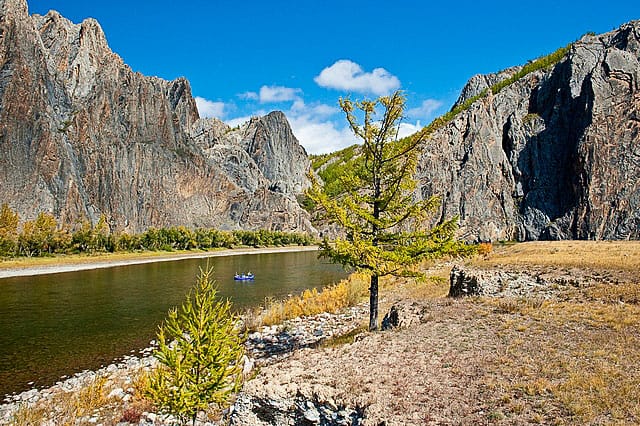 These aggressive predators are not alone in these remote rivers as lenok trout and grayling will rise to a well presented dry fly. It is a destination where fisherman spend time on the water for the sheer love of it and not for the record books. It is for those whose time there will always occupy a small part of their soul. I still have the book, now dog eared and tattered, but it, like my memories of Mongolia, remains very special to me.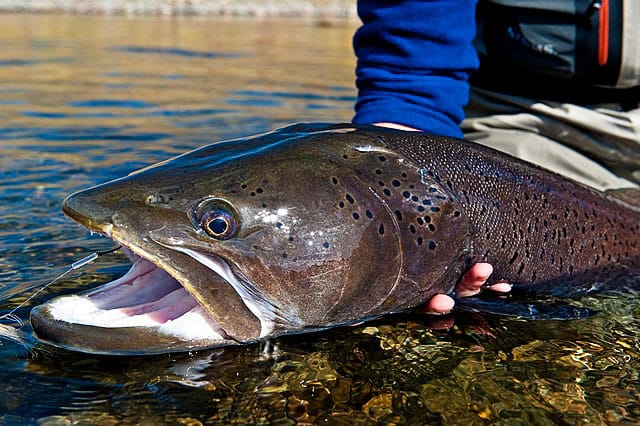 Unfinished business: Costa Rica
No question about this one at all. Roosterfish ……. on the fly. Peter challenged me to land a sailfish on fly when I went to Costa Rica; quite harsh considering I had picked up a fly rod for the first time six months previously. The fickle fishing gods were on my side and as it turned out I landed two sailfish before I had even had a chance to try to land a trout back home on the Hampshire chalkstreams. On my last morning in Costa Rica I had the pleasure of watching a small shoal of roosterfish dance behind the boat. The gin clear water allowed me to see their regal stripes and catch occasional glimpses of their unique dorsal fin. I landed two on conventional tackle that morning and I had no idea then what a privilege that was. As time has passed I have wished that I had landed those fish on the fly and that is why they are, without a shadow of a doubt, top of my unfinished business list. The power cuts over Christmas allowed me to escape other peoples TV choices and impose mine via DVD on the laptop by watching 'Running down the man'. Although it was filmed in Baja not Costa Rica and is a tribute to roosterfish themselves, it encapsulates why we love to fly fish, highlighting both the the pleasure and the pain of pitting ones fly rod against these majestic fish. I am looking forward to the challenge and can't wait for the rematch.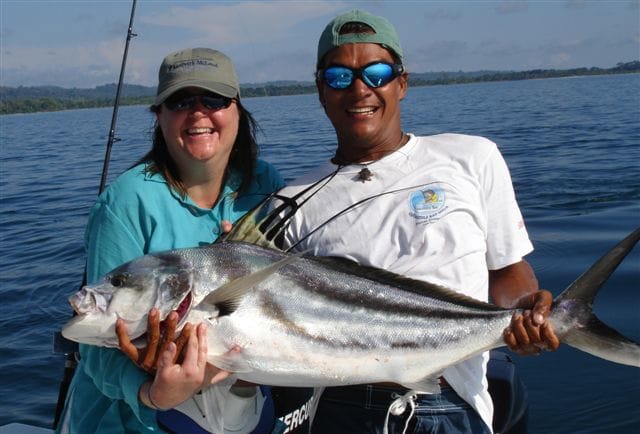 Where do I want to go next – St Brandons atoll, Mauritius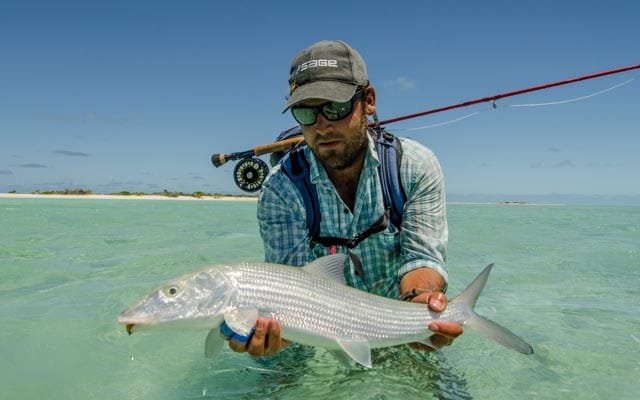 Now this was a tough one because the list is long and varied but St Brandons has always hovered close to the top of the list of places that I would like to fish but have not been able to cross off yet. The fact that it is not easy to get to has only increased its attraction. Sight fishing on the flats is what gets my heart pounding regardless of species and St Brandons is building itself a reputation for 'big' fish. With its wadeable, hard sand and broken coral flats, it is home to a large population of bonefish and catching upper single digit or even double digit specimens is not a rarity. Infuriating permit also call St Brandons home but are as elusive here as they are elsewhere. GTs are usually the main players in so many other Indian Ocean destinations but on St Brandons their cousins, the bluefin and golden trevally, make for an interesting twist in the presentation stakes adding to the richness of the stew. While the atoll doesn't have a large population of giant trevally, they tend to fall into the one metre plus category, meaning older, wiser fish and a sweeter reward when landing one. I am looking forward to the personal challenge, both in terms of my presentation and in broadening my saltwater horizons.
If you are interested in these, or any of our other destinations please contact Charlotte Chilcott or call our office on +44(0)1980 847389.