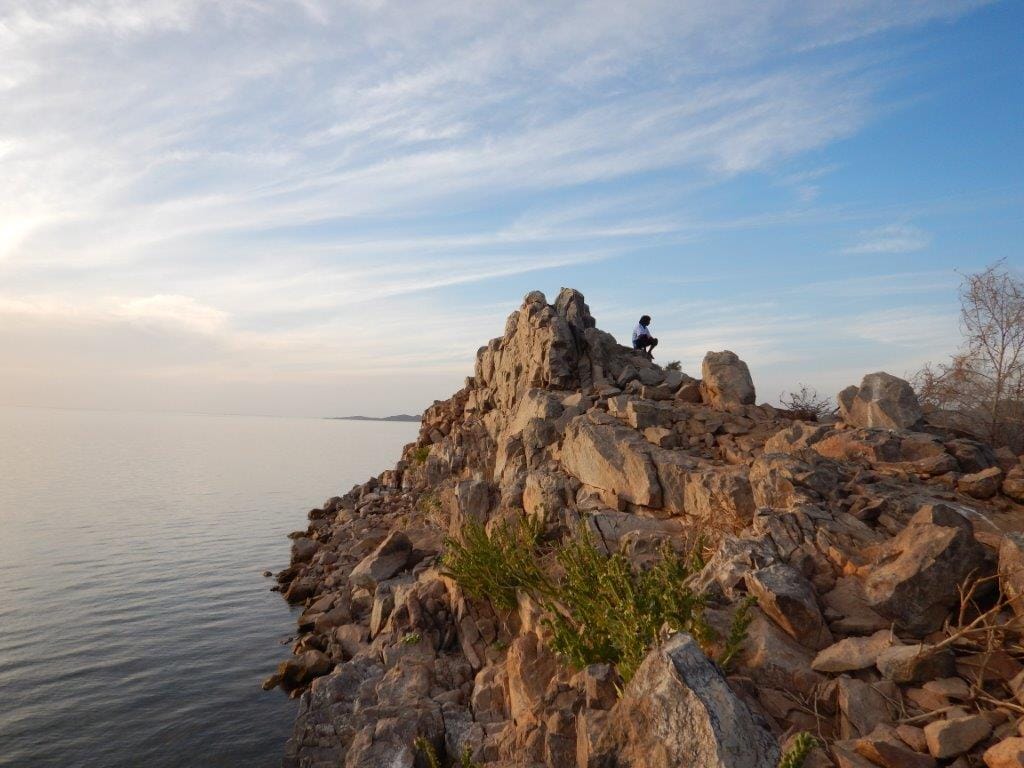 We did something different for this trip, something we've talked about for a long time but which has always seemed to get sidelined for more exotic options. Or maybe it was the picture of a skull lying in the desert sand we'd once seen in some trip info that put a few of the less ardent crew regulars off… We went to chase Nile Perch in Lake Nasser. Having heard so much over the years about this mysterious behemoth of the depths, we'd always thought we ought to rough it and see if we couldn't get a big one on fly. I have to be honest, I arrived with low expectations, real ones, not the kind you voice in the hope that your actual high hopes don't put a kibosh on the trip. I thought we'd be sleeping like sardines on the boards of our fishing boats under the stars. It would have been pleasant enough as the weather was more or less constant, the only real variable being degrees of wind – it was always warm. I thought that it would be one big fish or no fish at all, having heard the stories of netting and over fishing causing the decline in fish stocks familiar to so many places around the world. I thought the environment would be unsightly and crowded with commercial fishermen. And we also had the jitters about travelling to a country that the press would have you believe you shouldn't set foot in. But having spoken to a few intrepid fly fishing explorers who had already made the journey, the intrigue was there.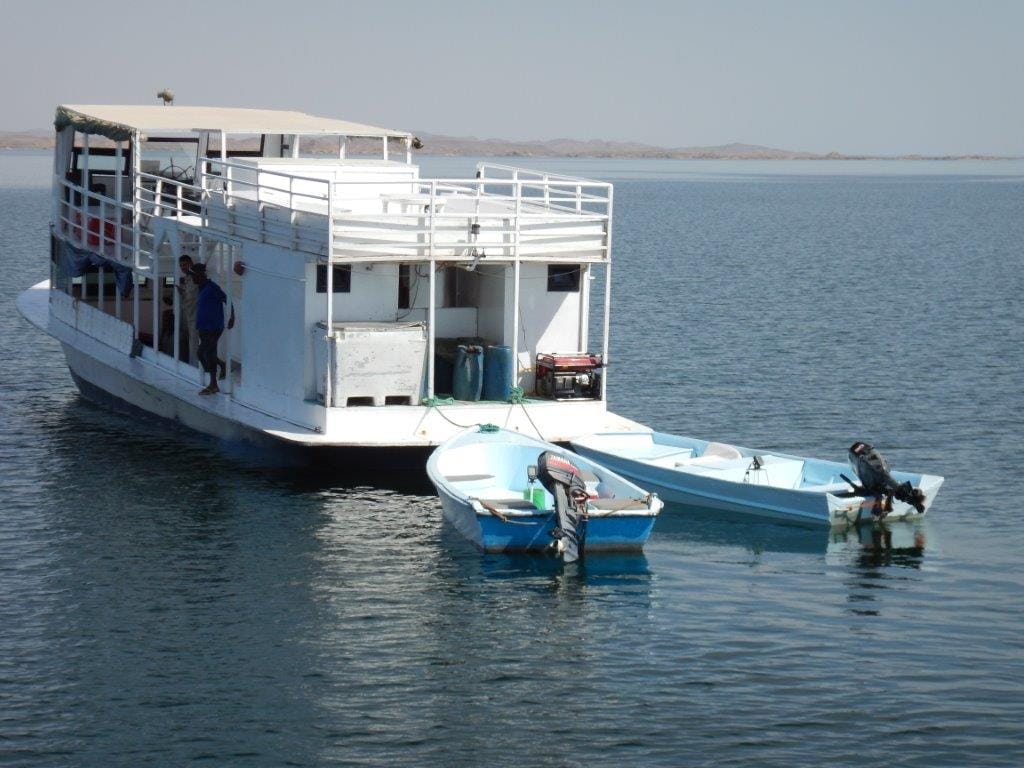 I hadn't studied the material on anything other than the fishing itself, because if I'm targeting something specific I don't really care. So when we arrived to find that Cairo airport was modern and comfortable, if eye wateringly expensive, and that our transfer from Aswan airport was just ten minutes in a modern, air conditioned bus, that we had a houseboat to our own party of four with an upper deck for organising gear and laying around sipping drinks, berths with clean linen, it was a pleasant surprise. The mothership that accompanied our houseboat, complete with its dining area and staff of eight was a total surprise, as was the plentiful food and the very attentive nature of all on the crew. 5 star it isn't, more like home made, but very relaxing and in keeping with the surroundings. And as soon as we'd left the Aswan Dam area it was complete peace, broken occasionally by a conversation between crew members that at times promised to give way to a knife fight but was usually something to do with how many drinks ought to be loaded into the cooler boxes. The only half real worry about being targeted as a foreigner melted away on arrival, and the ever attentive local crew with their chatter and frequent prayers just added to the charm. And Lake Nasser is starkly beautiful.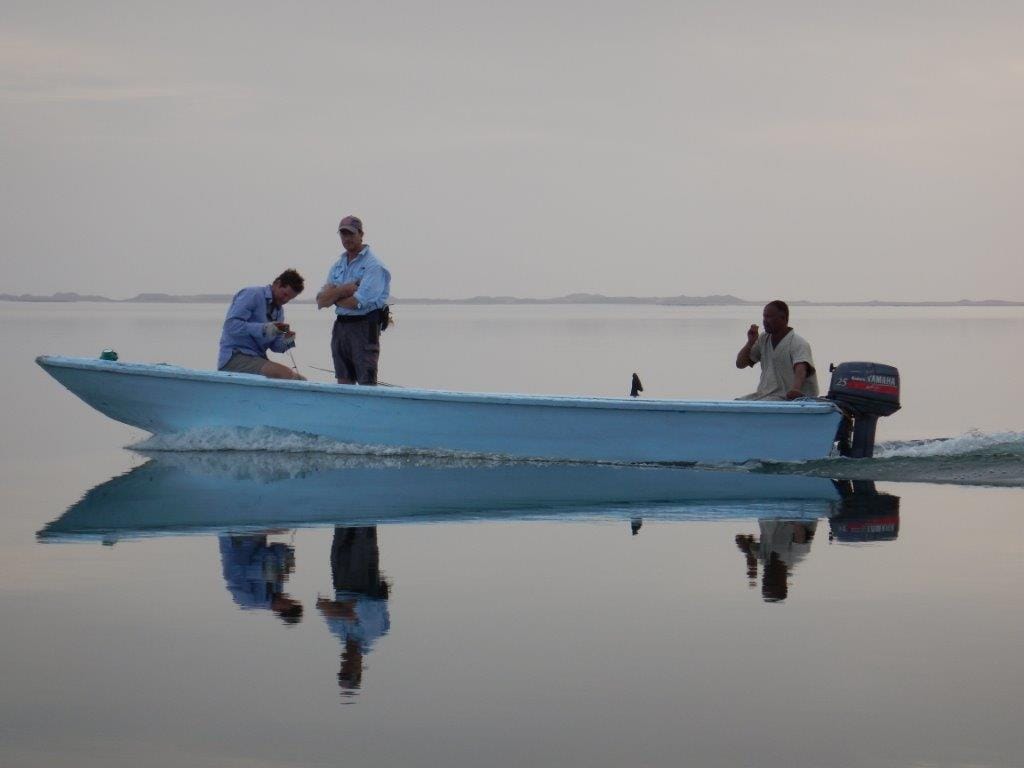 So we set about fishing: the gear men that come here troll around the lake walls and regularly still land fish of 100lbs+. Fly fishermen like to make it hard for themselves, so small skiffs move us around, there's never a long run before the next spot – you're spoiled for choice; you could fish more or less anywhere. Some spots obviously looked more fishy than others, but we caught fish in places we might have thought to pass by. My chance at the big one came as a result of a sloppy backcast thrown half heartedly at a small, overly weedy point at the end of a section I'd been working. Unusually, it was two large fish that flew out from beneath the overhang and charged the fly without actually eating it, at which point all involved realised that my feet made for a curious place for two large Nile Perch to be sitting for very long, so after eyeballing the fly and them me for a little longer, they went home and wouldn't come out again. Despite my flogging the spot furiously with every fly in the box for another half an hour with a conviction I hadn't started with there. Between us, we reckoned that once the Perch have seen you, the game's over, unless he's seeing you peripherally on the first charge when he's fully focussed on eating that fly thing that just shot past his lair…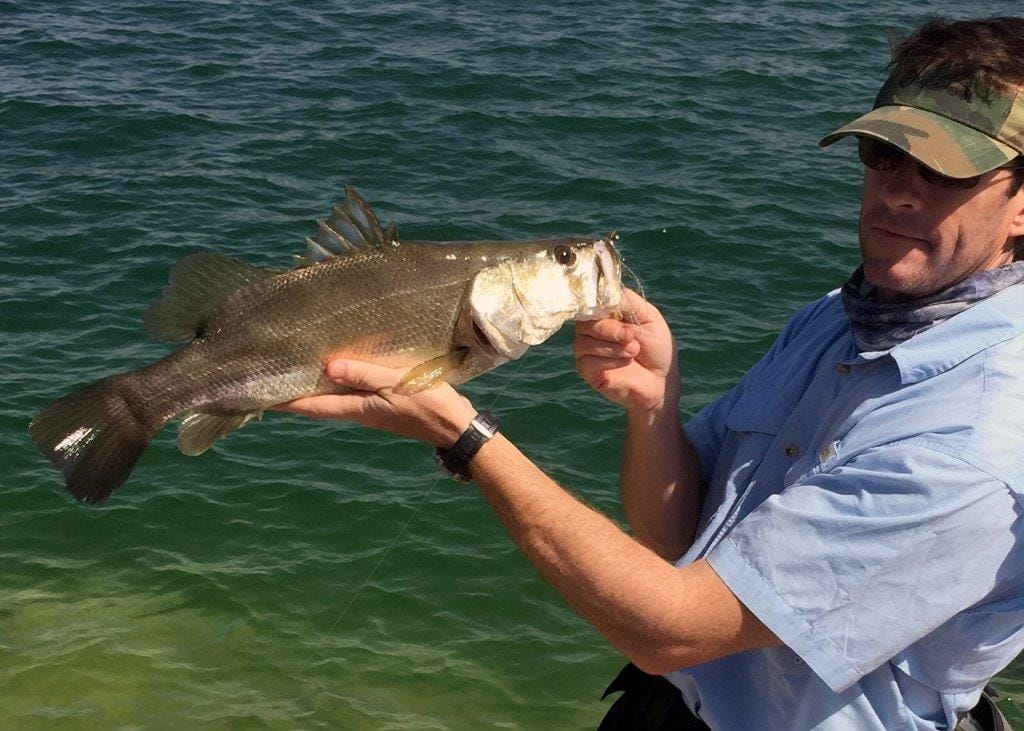 The Nile Perch is an ambush predator and this is structure fishing, not sight fishing. In many other ranges the water is running and river tactics are the deal, but here in the still waters behind the Aswan Dam, it's work: you walk and scramble to cover ground, it's hot, you cast and cast to ever changing structure and in each next spot you would ideally change the grain of your sunk line, because the depth varies constantly, dropping away to 50 meters, or maybe 200, and in one place you might be fishing a gradual sloping shelf, the next might be a wall that goes straight down into the green depths. You get hung up often enough when fishing structure, but the algae that covers the submerged rocks means you can usually get your gear back. They told us that the crocodiles were scared of boats and full of fish anyway, but after we saw the first (and in fact the only) ten foot model floating out in the lake, we stopped going swimming to retrieve stuck flies. The guides still went, though…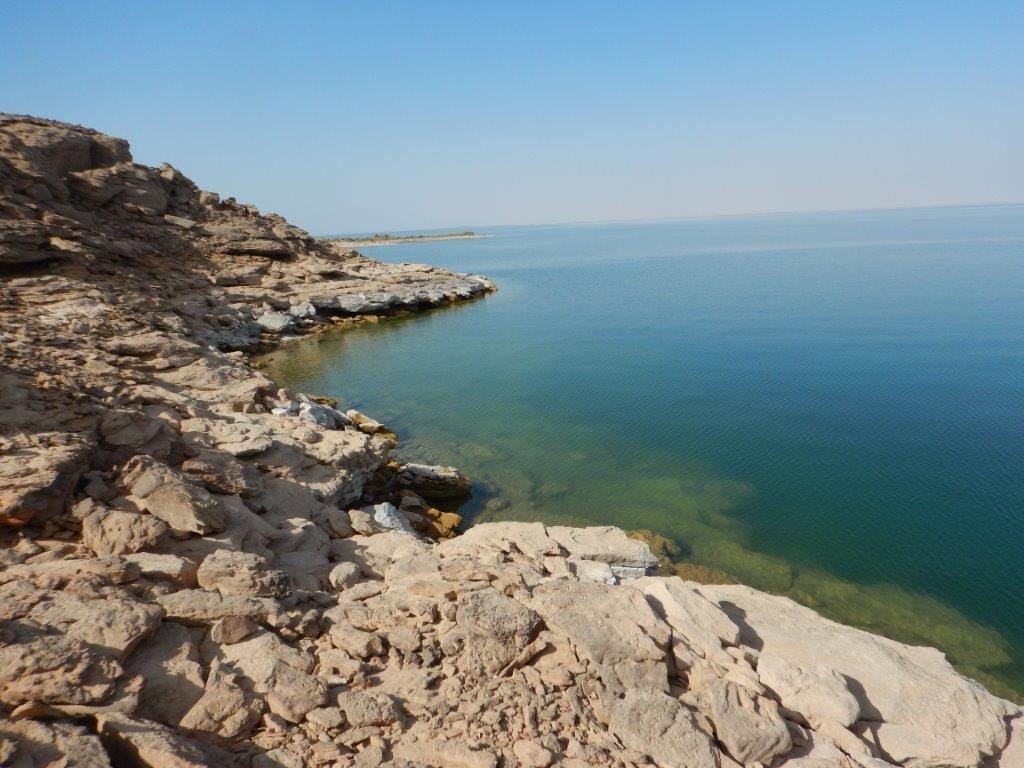 Unlike casting blind, this keeps you alert because you're always anticipating a strike at each likely looking gully, ledge or rock. Often you can't believe that there wasn't a monster lurking there to hit you on the way by, the structure just looks too good not to be hiding something. Things started out encouragingly, we caught plenty of smaller Perch and some small tigerfish, and as the days progressed, the terrain got more challenging and interesting, we caught some bigger fish and it seemed like each day was better than the last. That's a good feeling on a fishing trip. These tigers are small and much warier than elsewhere, because here they too are a potential food item. They'll chase the fly but more often than not they shy away at the last second, unless you decide to target them specifically and fine everything down bit. Occasionally, a decent Tiger will nail your big Perch fly when you're not expecting it, but 5-6lbs is a good tigerfish in these parts.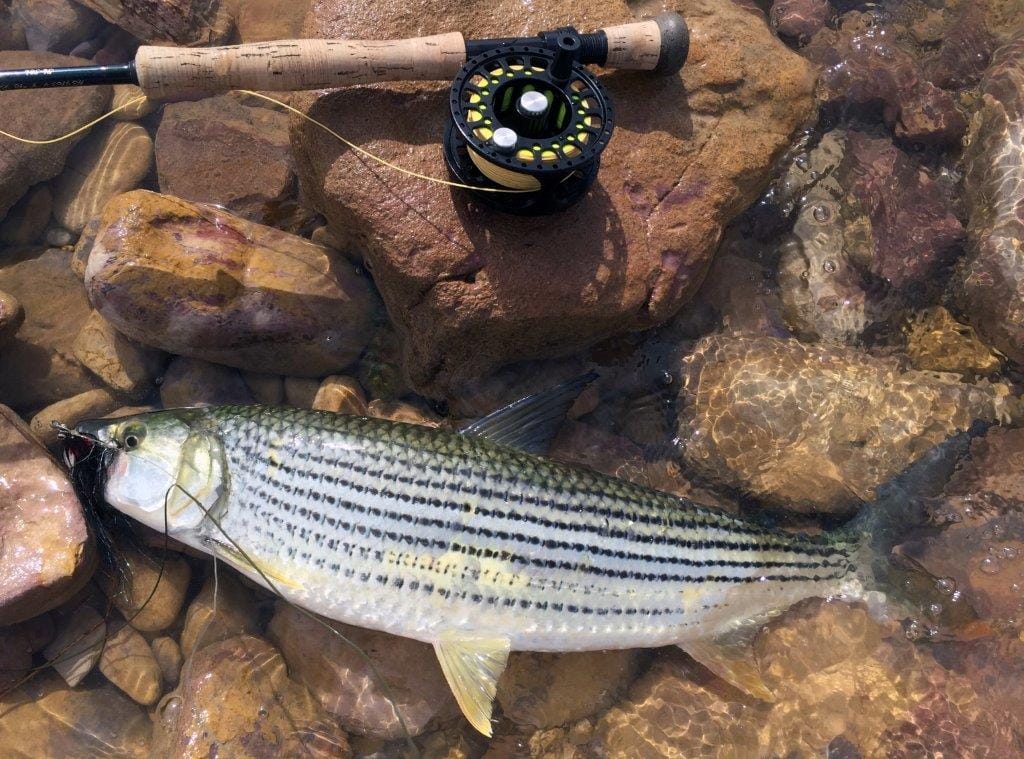 On day four, we were working a sandstone face full of ledges, sort of half walking, half climbing. I crossed a ledge some ten feet or more above the water, but was focussed on a much more fishable point just up ahead that looked prime. My boat partner for the day stopped on the same ledge and started peering over the edge. Then I watched him making awkward little flick casts to the water that he couldn't really see clearly behind and  below his feet shaded by the ledge, followed by equally awkward little strips to impart life to the fly that wasn't much more than leader length out of the rod tip. We've all been there. I smirked and turned, so I only heard the smash and looked again to see a hole in the water where the attack had just happened. Some muttering, more flicky, twitchy business and again the surface erupted. Again, we couldn't see the fish and he didn't get stuck. It's always amazing how you can watch a fly get smashed by what can only be a big fish, yet somehow you just don't see the fish… third time, the fish ate and was hooked and what followed then was comedy: from my position nearer the water I saw an angler ten feet up, with a rod bent to somewhere underneath and behind him that he couldn't see, I saw the line dive back under the ledge several times, rubbing perilously against the rock face, by the time I got back onto the ledge and started filming I saw a man, muttering occasionally, pacing back and forth along a ledge attached to what then showed itself to be the Nile Perch that we had all gone there to catch and between us we had no plan as to what how we might land it. At one stage the sand stone under his foot crumbled and I thought he was going to fall off his ledge into the water below; that disaster was narrowly avoided. The fish began to tire and we decided the fish could be guided towards the boatman, who had puttered in from the side. And then the hook pulled. The silence was deafening…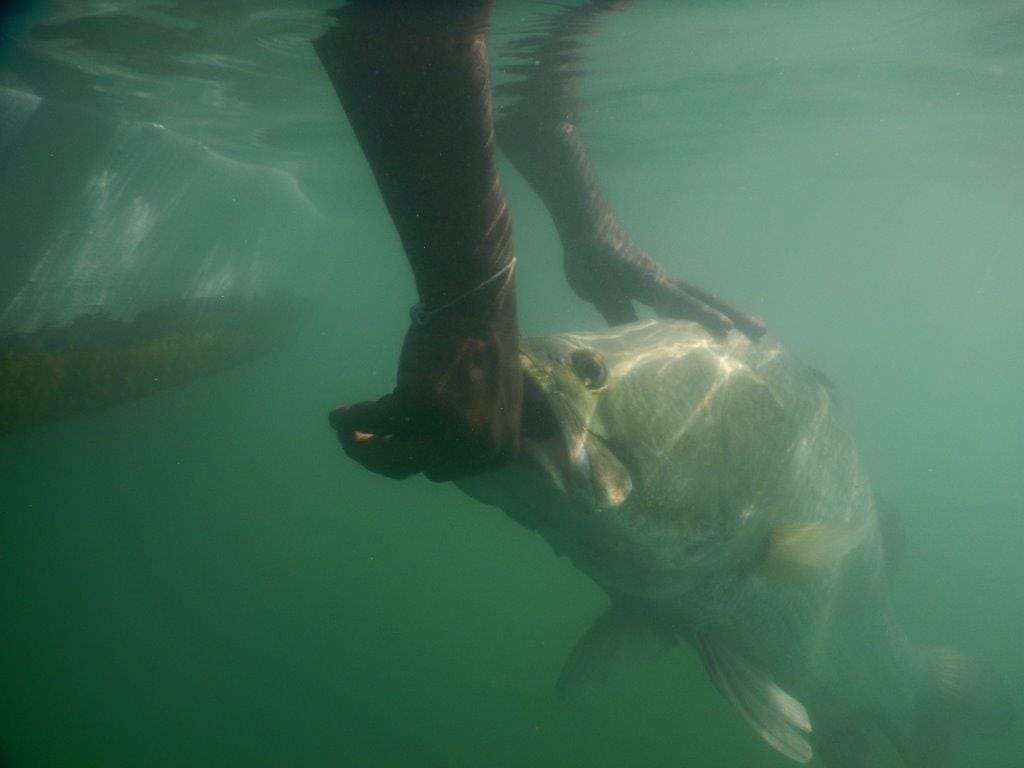 I've actually never known a man to be so calm in the face of that kind of disappointment, and as if to show that such level headedness is to be rewarded, our man got a good one in his hands the next day, when the rest of us had begun to think that the fish had developed lock jaw. Not as big, but broad shouldered, a proper fish. I think we had previously got too used to filling up easily on the smaller brethren; it's never a bad thing to struggle a bit unexpectedly to make you hungry again, and to see a big fish caught when things seem otherwise tough here just reinforces the mantra we had kept repeating all week that to catch that fish, you had to keep casting. I was slightly disgruntled that I had foregone my after lunch snooze to work the real heat of a very hot day in the hope it might pay off, which it didn't, in fact I lost half a fly line in the depths because I didn't want to risk being croc food, only to see Mr. Big caught by someone who'd just arisen from an hour and a half's kip, but that's how it goes….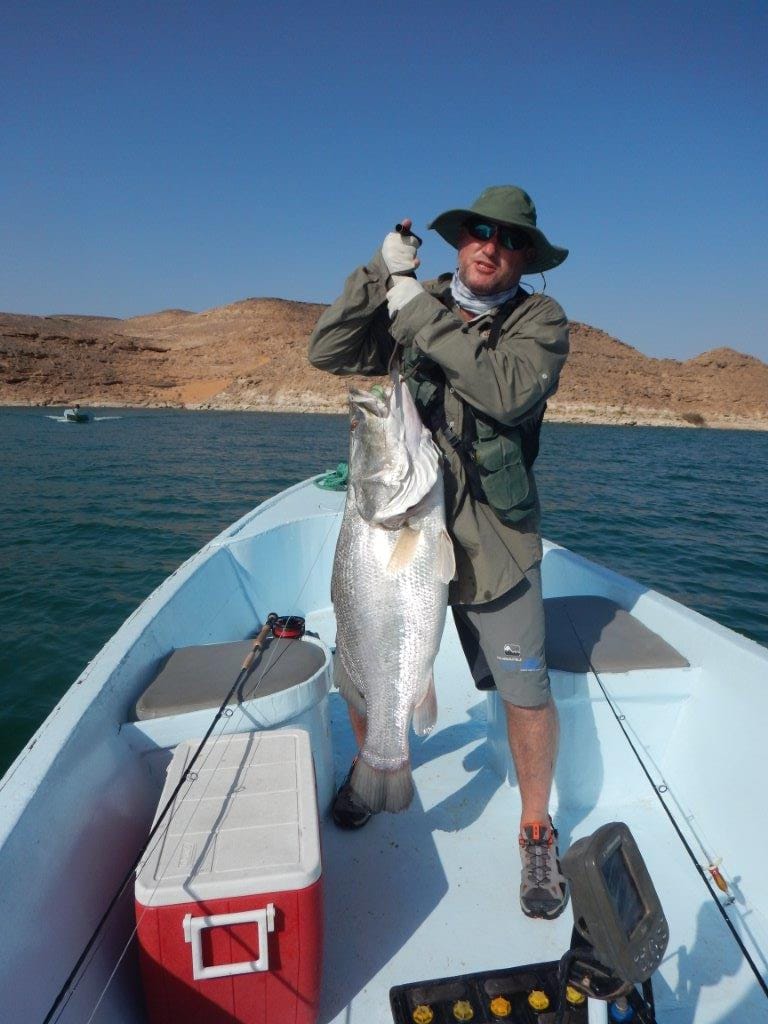 Overall, a very rewarding trip: new terrain, new species, unexpected comfort, good food and personable crew. There is no doubt that the place is fished hard commercially, probably illegally, but we still caught plenty, and we saw several big fish. It's really a pleasure to be in a fresh water environment, too, because it's so much gentler on the gear and on you than the salt. Clothes can be dry instead of damp and crusty, you rack your rods at the end of the day and that's it. Put your feet up and have a beer. For those who need it, comms are regular enough as you move to be able to stay in touch plus it is very good value for money. If you like something different, we'd recommend it.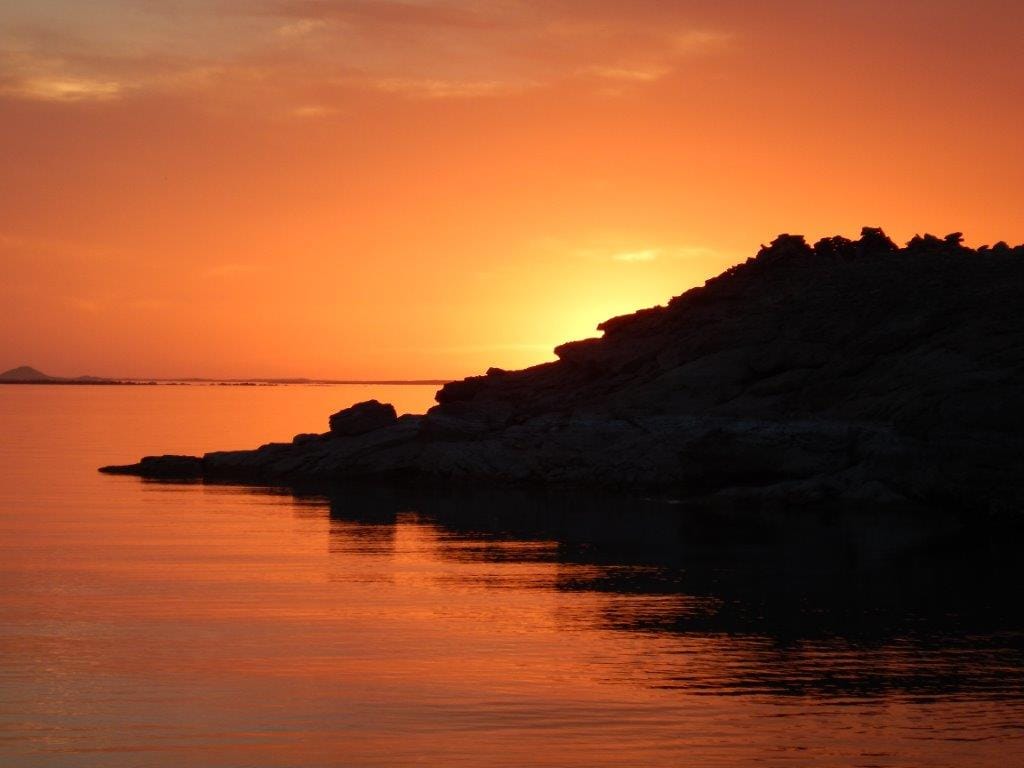 For more information contact Peter McLeod or call our office on +44(0)1980 847389.