Tongariro Lodge is situated in the middle of New Zealand's North Island and is perfectly placed to target many of the islands great rainbow and brown trout rivers and lakes.

Tongariro Lodge sits on the banks of the Tongariro River and was established in 1982. It has a well deserved and excellent reputation for gourmet dining, the finest accommodation, quality outdoor activities and offers some of the best fly fishing opportunities in New Zealand. With access to some of the best guides the country has to offer, anglers and non-anglers alike are in excellent hands when staying at Tongariro.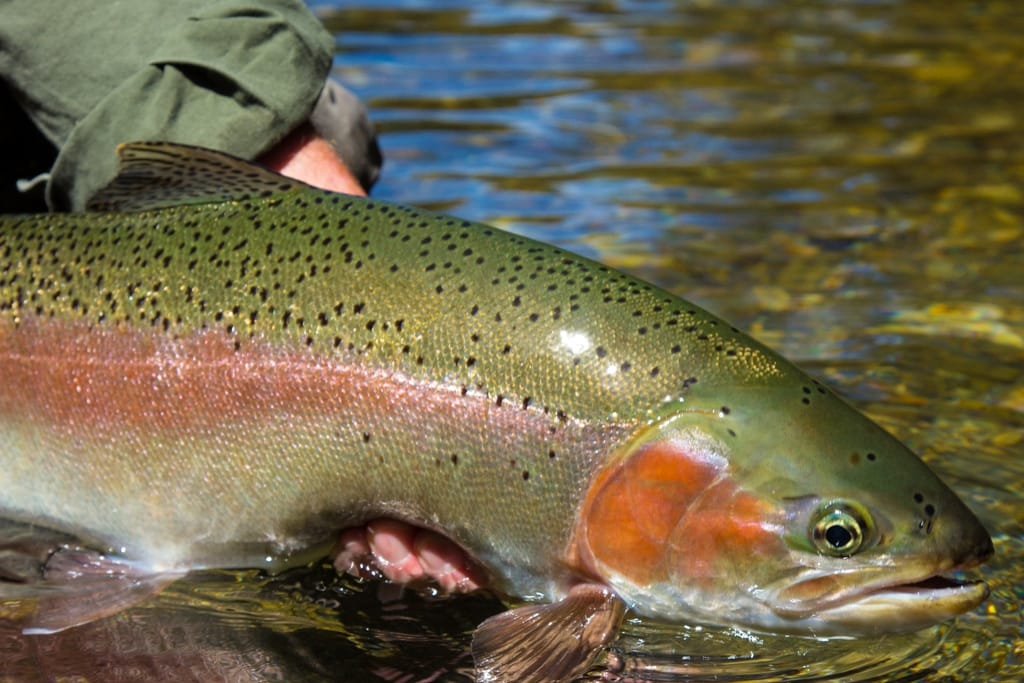 The guides at Tongariro Lodge provide access to over 40 rivers and three Lakes, offering the most diverse range of rainbow and brown trout fly fishing opportunities in New Zealand.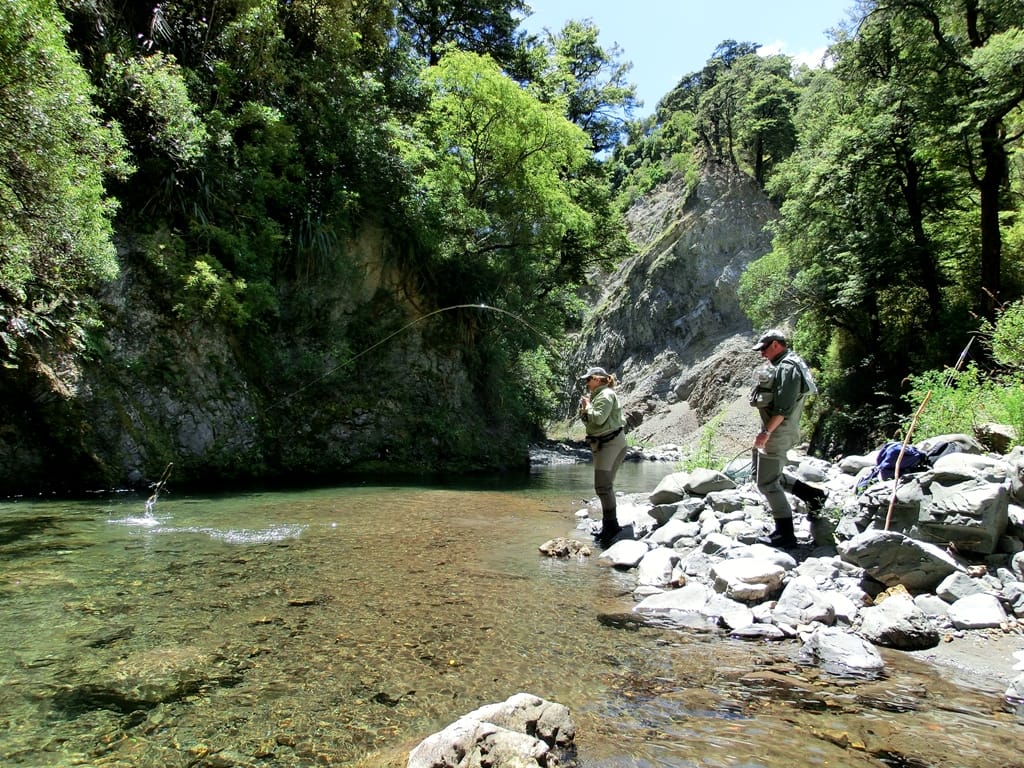 What sets aside fishing in New Zealand is the quality of the water as much as the size of the fish. The crystal clear waters make the fishing for large rainbow and brown trout very exciting. During the summer months the fish are drawn to the surface to feed on the big cicadas; rather different to watching our UK trout sipping a small fly off the surface.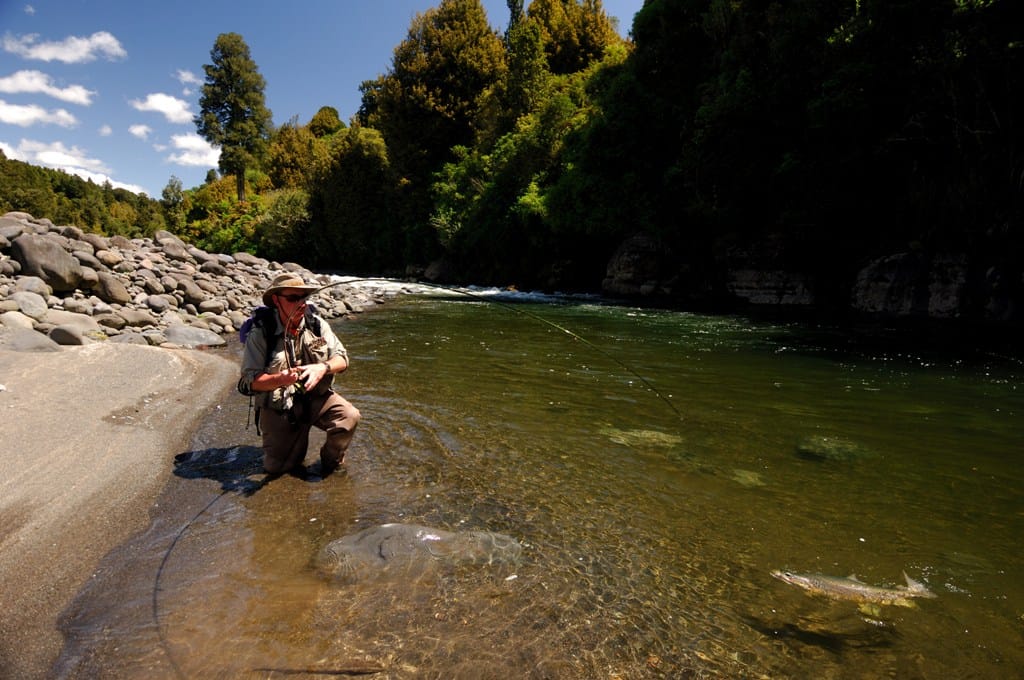 The wild rainbow and brown trout have thrived in the Lake Taupo system and as a result, reach a significant size, far in excess of our own native wild fish.  During the season large trout over 10 lbs are landed by lodge guests each year, with an overall average size of over 4 lbs.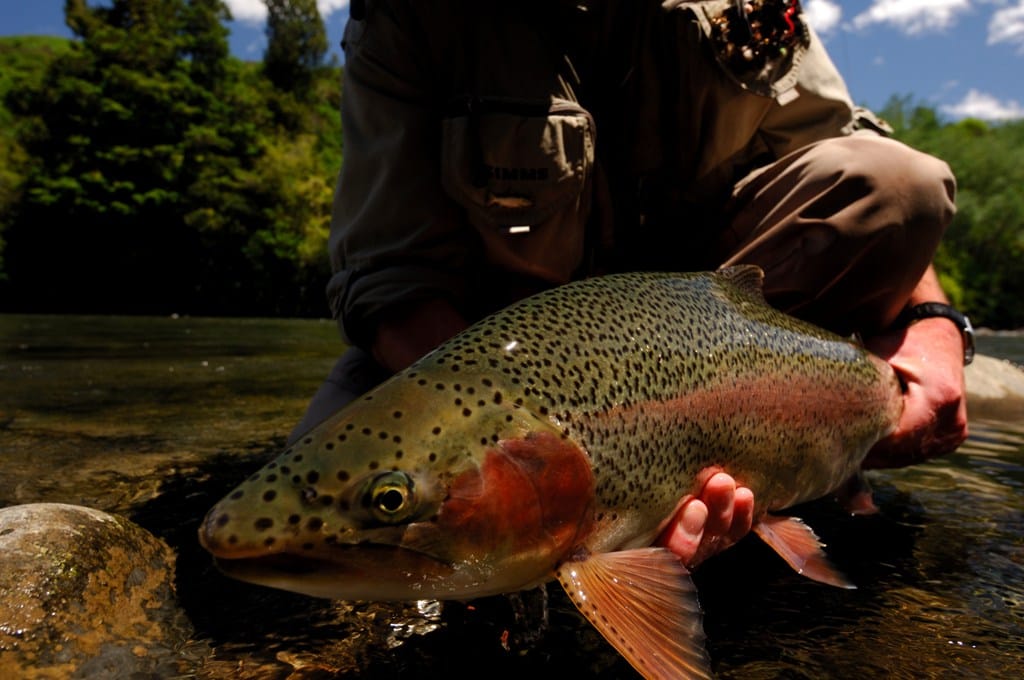 For more information on fishing in New Zealand please contact us or call on +44(0) 1980 847389.