It's somehow harder to think about fishing the flats when the weather at home is fabulous so as an added incentive, we are delighted to be able to offer you £500 towards your international flights on selected weeks to St Brandon's atoll in Mauritius and Providence and Farquhar atolls in Seychelles. With direct flights to both Mauritius and Seychelles, getting there is easy – all you need to do is book your space before the rods are all gone.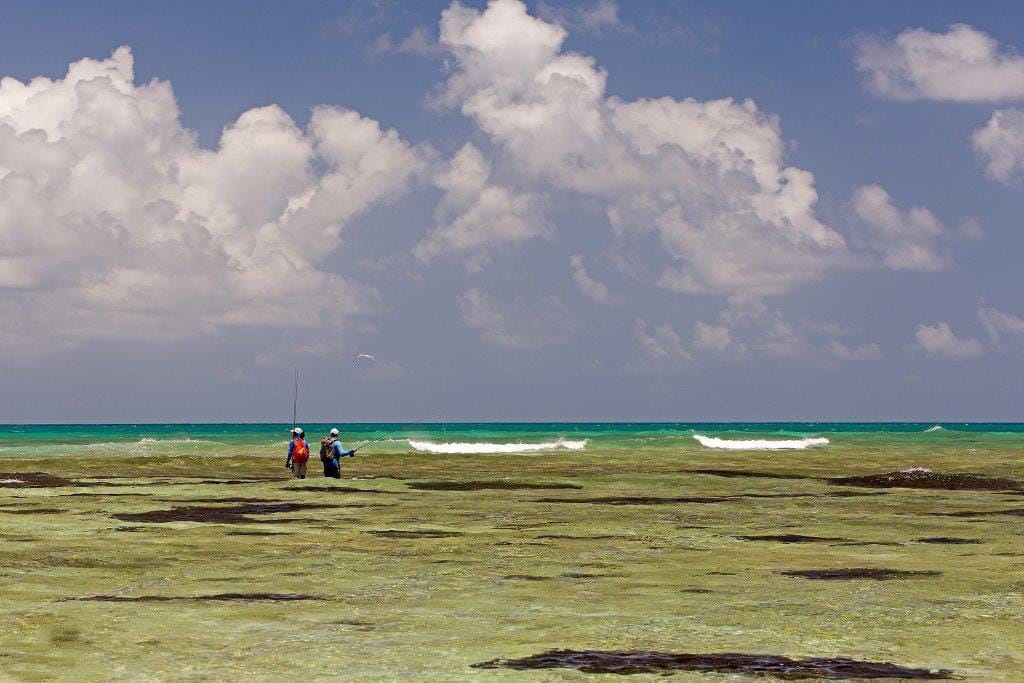 St Brandon's 2018
Everything about St Brandon's is big; the atoll is enormous, the flats are vast and the bonefish and GTs are definitely above average size and weight.
7 – 19 September 2018 (12 Night/9 Day Tour) – 5 rods
Providence 2018
The most remote of the Seychelles atolls, Providence covers an enormous area and this vast, pristine environment offers some of the most untouched saltwater flats fishing on the planet.
13 – 20 November 2018 – 3 rods
Farquhar 2018
Offering one of the most genuine fishing experiences in Seychelles, Farquhar deserves to be on every flats bucket list, not least because of her big GTs and challenging bumphead parrotfish.
26 Oct – 2 Nov 2018 – 2 rods
16 – 23 Nov 2018 – 1 rod
If you would like more information please contact Charlotte Chilcott or Peter McLeod or call us on ++44 1980 847389. Alternatively click HERE if you would like us to contact you.