The day began early at six o'clock and there was a feeling of excitement about the lodge. The first of the big runs are appearing in the river now, and after last night's experience everyone was eager to get on the river. This morning I was fishing back n the canyon that I love so much, and after a short drive we headed down the series of wooden walkways down the canyon side before yomping off down river. There was a "Special Spot" we had to go and investigate that can often produce good numbers of fish when the run is on. Although Nordurá looks like a large open river it is very shallow mostly, and some of these rock bands are interspersed with cuts in the bedrock that make perfect lies for running salmon. This was just such a spot, and as we arrived I saw a large silver bar leap clear of the water.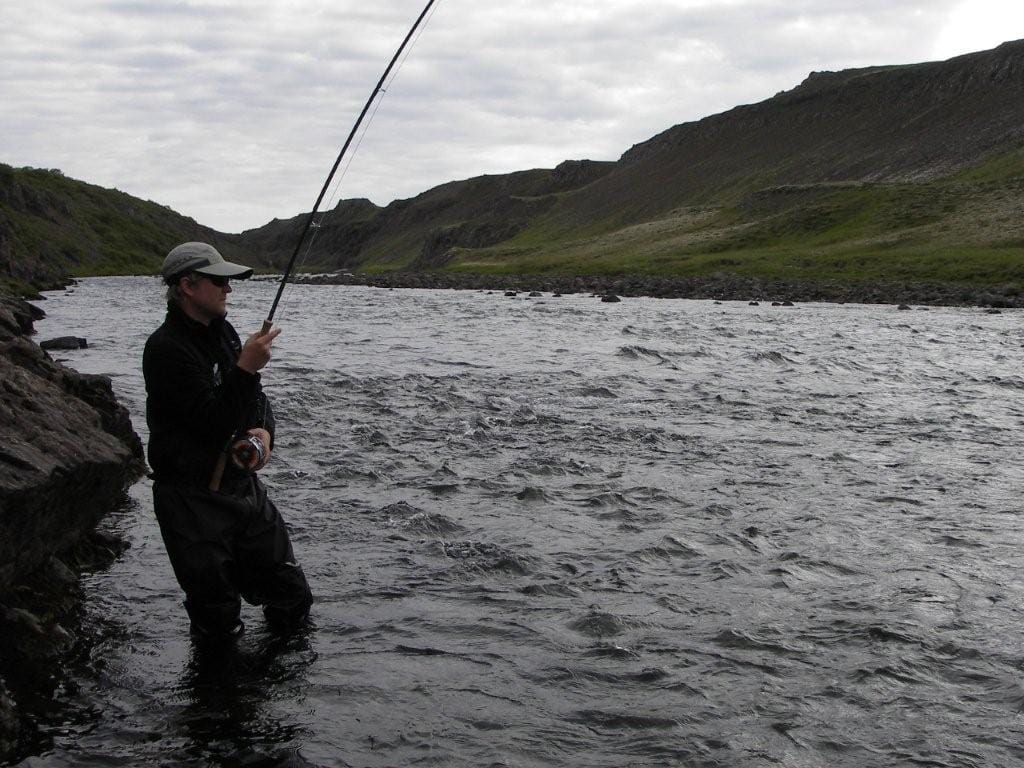 Even though there was a fairly good ripple on the water fly of choice was a tiny hitched tube called a Blue Vulture on a size 14. Almost immediately the small fly skimmed across the cut a fish came out for the depths and attacked it. It never ceases to amaze me how they can see that tiny spec let alone come up and hit it. My first concern was the sharp laval edges to the cut, but I should not have worried as it turned tail and shot down stream, with my hotly pursuing the orange backing as it spun off the reel. After a brief struggle in the lower pool I brought the 6 lbs fish to hand and released it cleanly.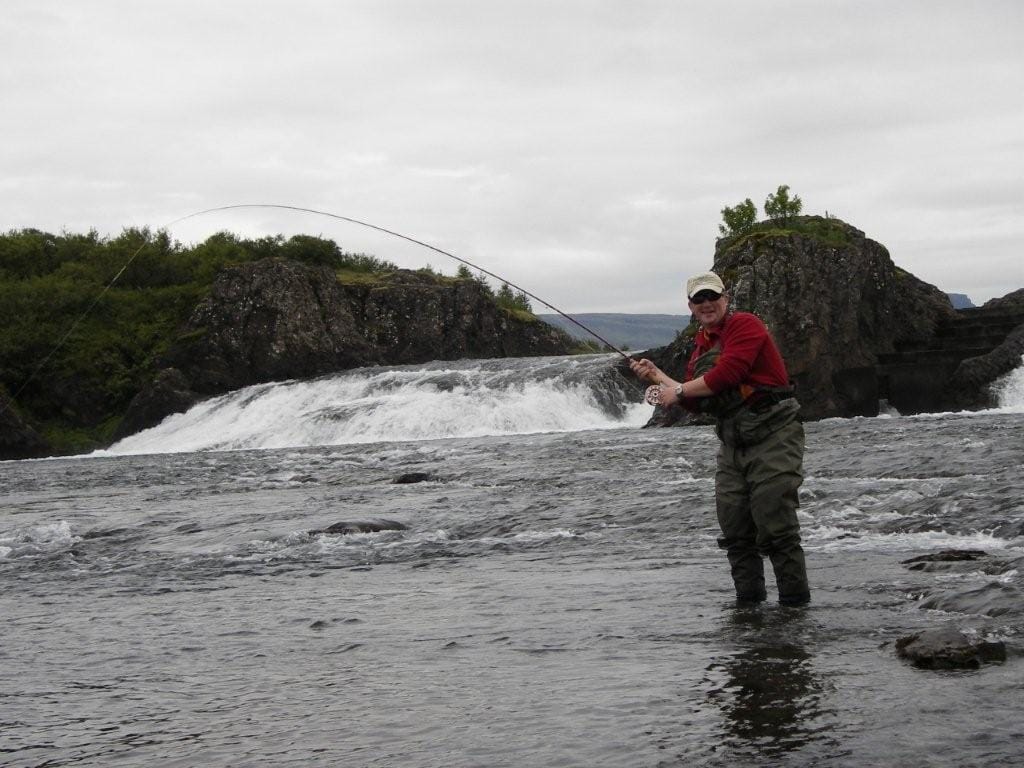 I went back up to where I had started and watched Halli move two fish before hooking one himself. We moved another two fish to the hitch before heading back up river. The main reason to come salmon fishing in Iceland is not because of the size of fish, or necessarily the number of fish, but fishing the Nordurá and rivers like it as all about the take, and especially how incredibly visual the experience is.  As we moved up river Halli indicated a run that sometimes holds running fish, and as we waded up we peered in. It was packed and in my surprise I fell over backwards and received some nice cold water down the back of my waders for my trouble. With both howled with laughter before continuing to pull a fish out of the hole.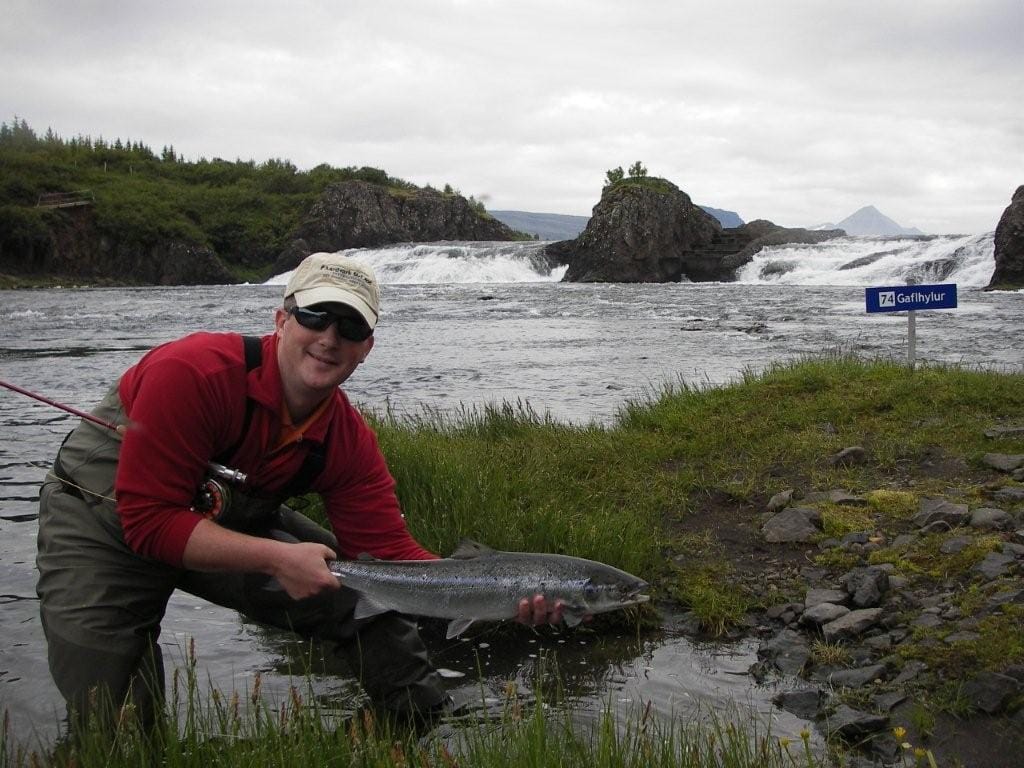 The afternoon was a little bit of an eye opener for me as I was fishing beat three which is the upper beat.  It is only at this point do you realise quite how long the fishing is on Nordurá. Further up the river becomes braided into small rock pools and shallow runs. It can be very exciting peering over the edge, spotting fish and targeting them individually. I caught my best fish to this point of 7 lbs out of what can only be described as a rock bowl.  Halli also claimed a fantastic 9 lber out of a tiny run on a 5#. It took him 300 yards down river and through a couple of other pools before we landed it. Continuing up river there is a long section of river that also resembles Rio Grande before reaching a further canyon section. We ended the day here, peering from a high viaduct like bridge into the pool below to spot fish. There was a pod of fish here that moved to the hitch but I could not get to come to the fly. We headed home.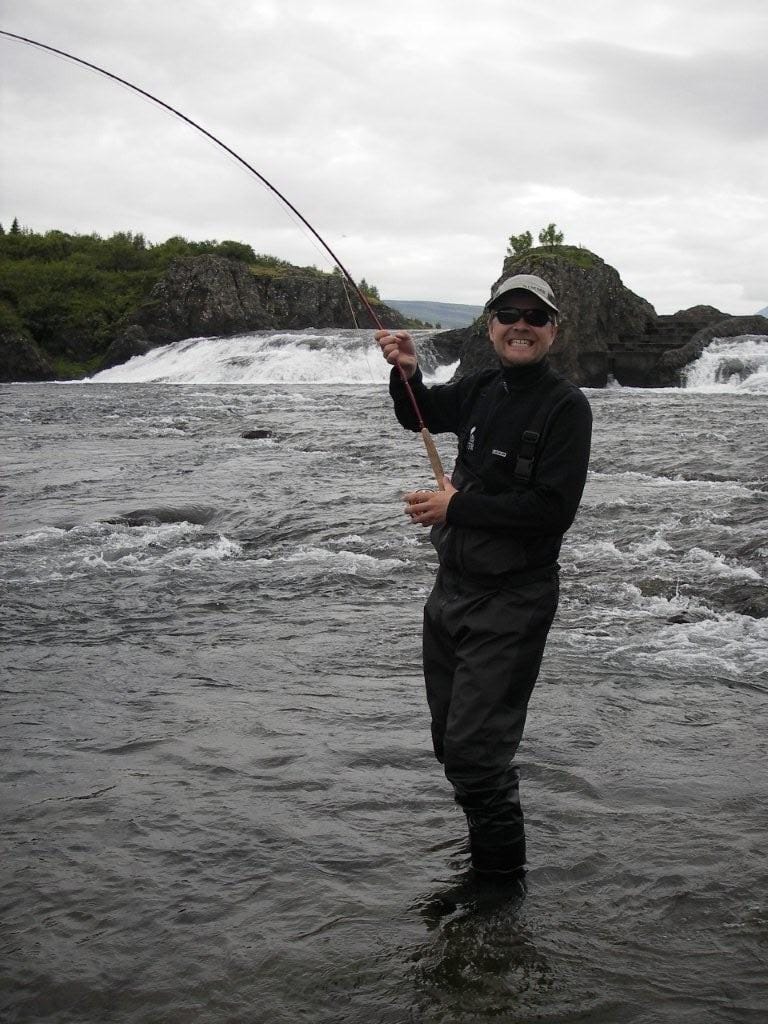 To date the group has now had 46 fish with many more pouring into the lower beats. The fish are now running Glani falls and distributed well through the system.