Iceland's unique combination of pristine waters, diverse fish species, and breathtaking scenery makes it an exceptional destination for avid fly fishermen and those seeking a deep appreciation for the outdoors. This remote and captivating land offers a truly authentic fly fishing experience, providing a profound connection to the elements and a sense of adventure that few other places can match. Here are ten compelling reasons to contemplate a fly fishing trip to this unique island in 2024: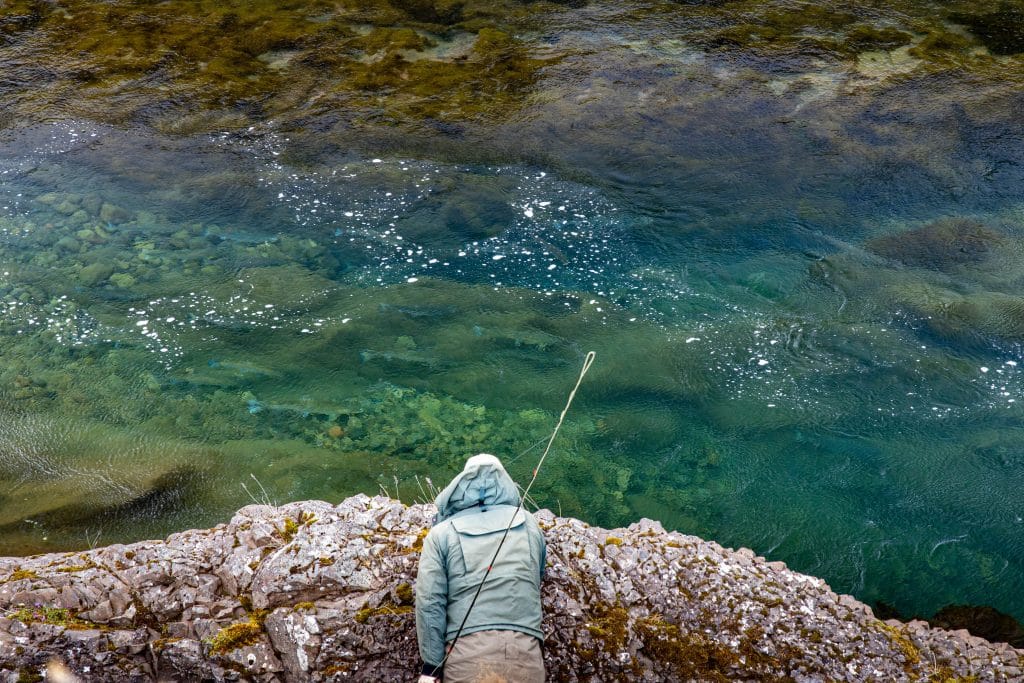 1. Salmon Consistency:
Iceland is famed for its prolific salmon runs. Due to years of careful river management, strict fly fishing practices, management of pressure and introduction of catch and release, Iceland remains the last bastion of wild Atlantic salmon fishing. With Russia currently off the books, Iceland really is the only alternative for numbers of fish. Much of Iceland can also be fished with a single handed rod, floating line and small flies which is extremely exciting.
2. Diverse Fishing Landscapes:
From secluded highland streams packed with fat arctic char to winkling salmon out of pocket water in the canyons with a hitched tube fly to large meandering rivers to cast a double hander over, Iceland's diverse geography provides a huge range of fishing experiences to suit any preference or budget. Each location boasts its unique charm and fishing nuances.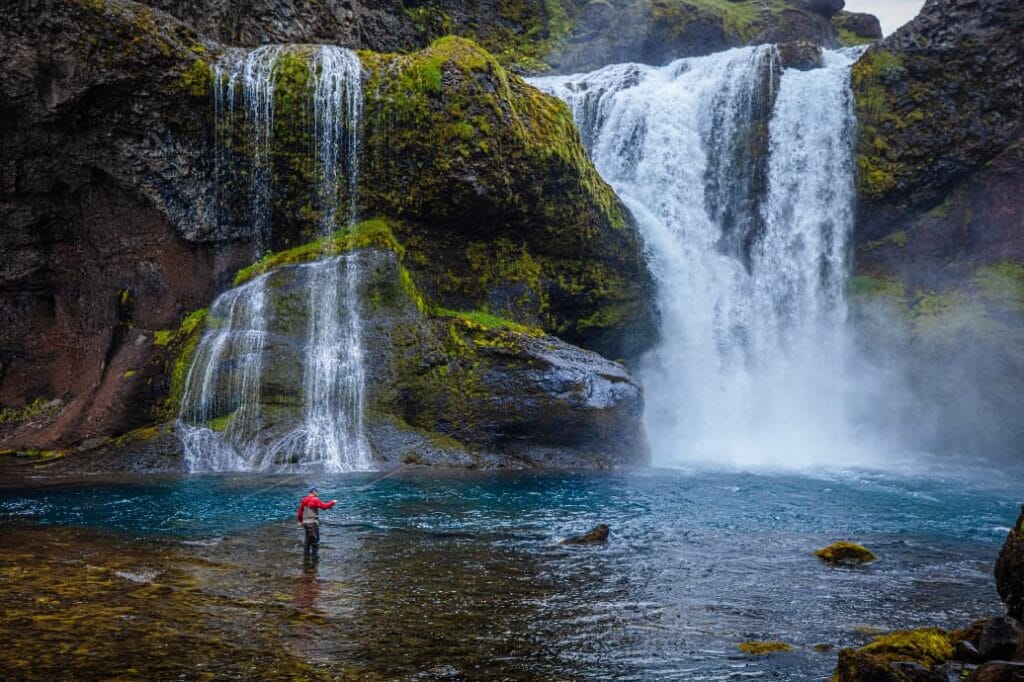 3. Easy Access:
Iceland is only 3 ½ hours flight from the UK or only 5 ½ hours from the US, Iceland is perhaps one of the easiest international fishing destinations to reach. Jumping on an aeroplane from Heathrow at 1300 can have you standing in a river casting a fly and hooking a fish by 1700. With numerous connections from the UK its easier than driving to Scotland. Once in country even the north of the country can easily be reached by connecting internal flight of 45 minutes.
4. Trout Variety:
Iceland's trout fishing is a relatively new addition to the longstanding tradition of salmon fishing. Somewhat looked up as the poorer cousin, the fish found in some of the wilderness areas need to be seen to be believed. The Ice aged strain of wild brown trout found in Iceland can grow to massive sizes with fish up to 10lb a real possibility. In the rivers of the north these fish hit this level of size by feeding on chronomids to be fished for on dry fly and nymph, whereas some of the highland rivers they have switched to hunting char fry to be fished on streamers. Then there are the giant brown trout of Lake Thingvallavatn, the European equivalent to Jurassic Lake. Fish here have reached an incredible 30 lb.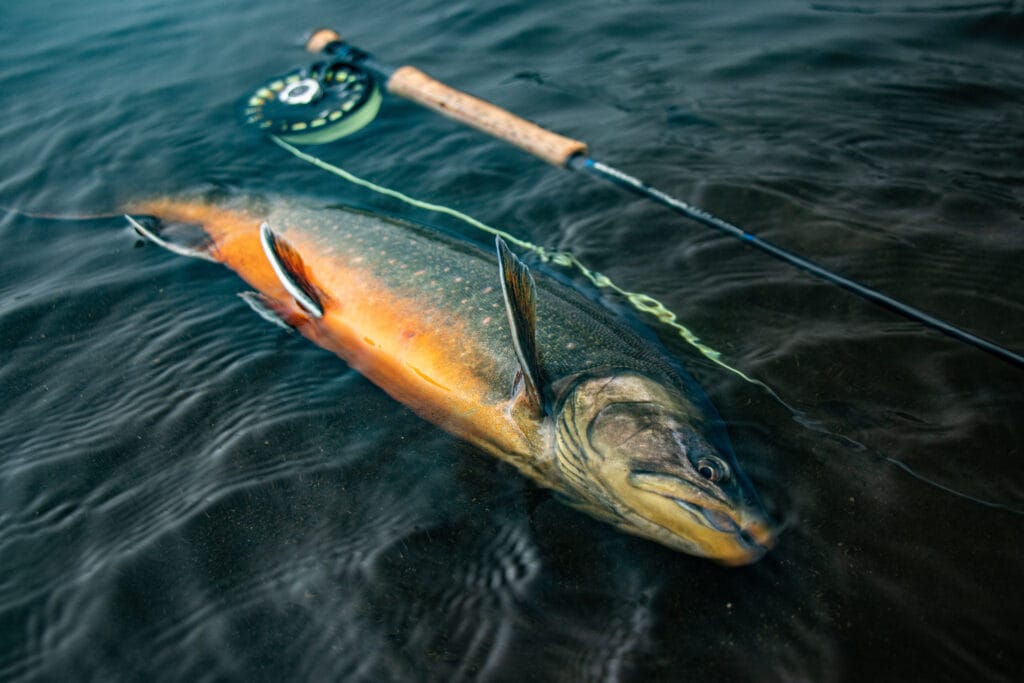 5. Arctic Char Wonders
For those seeking a distinct and rewarding challenge, Iceland's Arctic char fishing is a hidden treasure. Char are very powerful fish and in some areas such as the southern Highlands average 3 – 5 lb. Char are a hugely underrated fish and can be huge fun to target. Not only will they take dry flies on the surface like a trout, but will hammer nymphs and streamers. Some of them are so colourful its like landing a painting. Locations like Lake Thingvallavatn offer an unspoiled environment and contain three different species of char.
6. Stunning Natural Beauty:
The Icelandic wilderness offers a stunning backdrop to fish in. It's a rugged and in some cases desolately beautiful landscape that still shows the signs of the geological forces that have made it. Imagine casting your line against the backdrop of waterfalls, canyons and verdant valleys – a true spectacle of nature.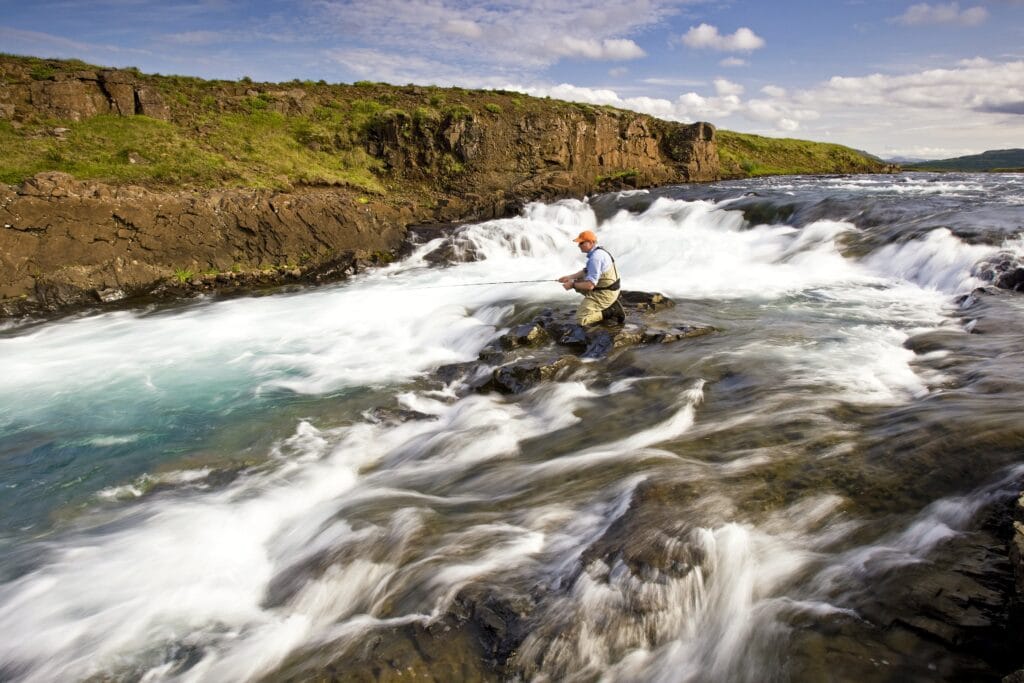 7. Sight Fishing:
The clear water provides a small window in the piscatorial world and there are many spots along the rivers where it is possible to observe salmon behaviour from the rocky crags above the pools. Keeping low, it is often possible to watch an anglers fly move down towards the salmon and see their reaction as a hitched fly passes overhead.
8. Experienced Guides:
Iceland's fly fishing guides are experts in their craft, intimately acquainted with the waters they guide you through. They'll introduce you to the finest fishing spots and share invaluable insights to enhance your angling adventure. They will expand your technical knowledge while simultaneously providing companionship.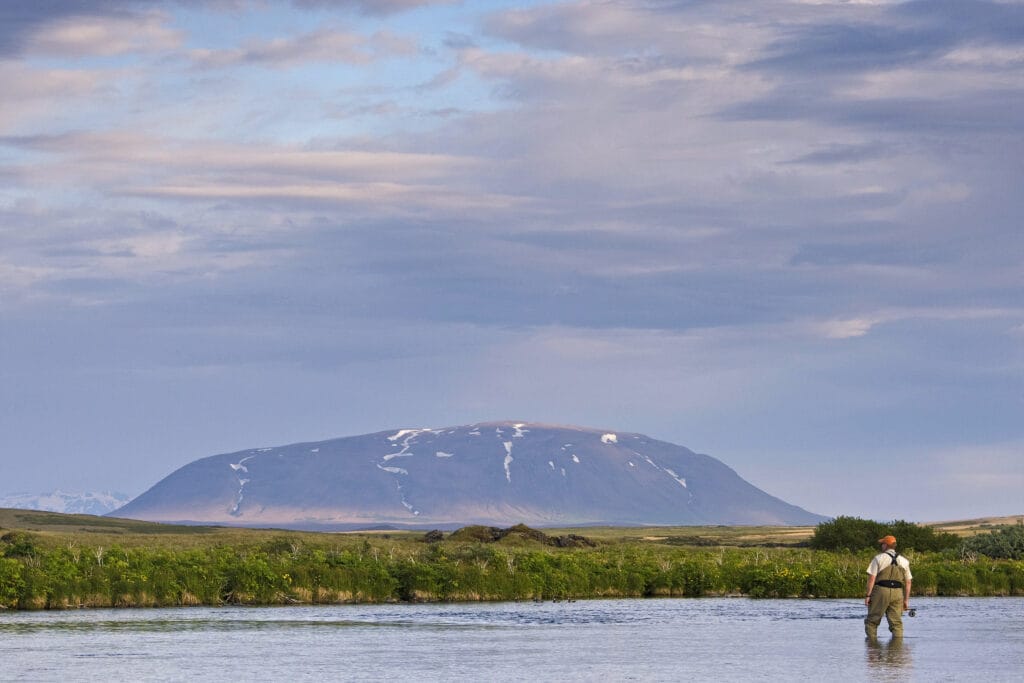 9. Cultural Immersion:
In between your fishing adventures, take the opportunity to delve into Icelandic culture. Iceland still adheres very much to its ancient Norse roots and when over there one can't help but absorb their ethos, attachment to the land and creatures that inhabit it. Soak up local folklore, and savour the delectable cuisine, including fresh seafood from the nearby coasts.
10. Fly Fishing Focus:
Fly fishing has a storied history in Iceland, dating back to the late 19th century when it was introduced by the British. This angling method quickly found favour with locals, becoming a beloved pastime. The practice of using artificial flies to mimic insects and attract fish was a natural fit for Iceland's pristine rivers and abundant fish populations. Over the 20th century, fly fishing gained widespread popularity in Iceland as more enthusiasts embraced the sport, and it became deeply ingrained in the nation's culture. Today, Iceland is renowned as a global fly fishing destination, drawing anglers from all around the world.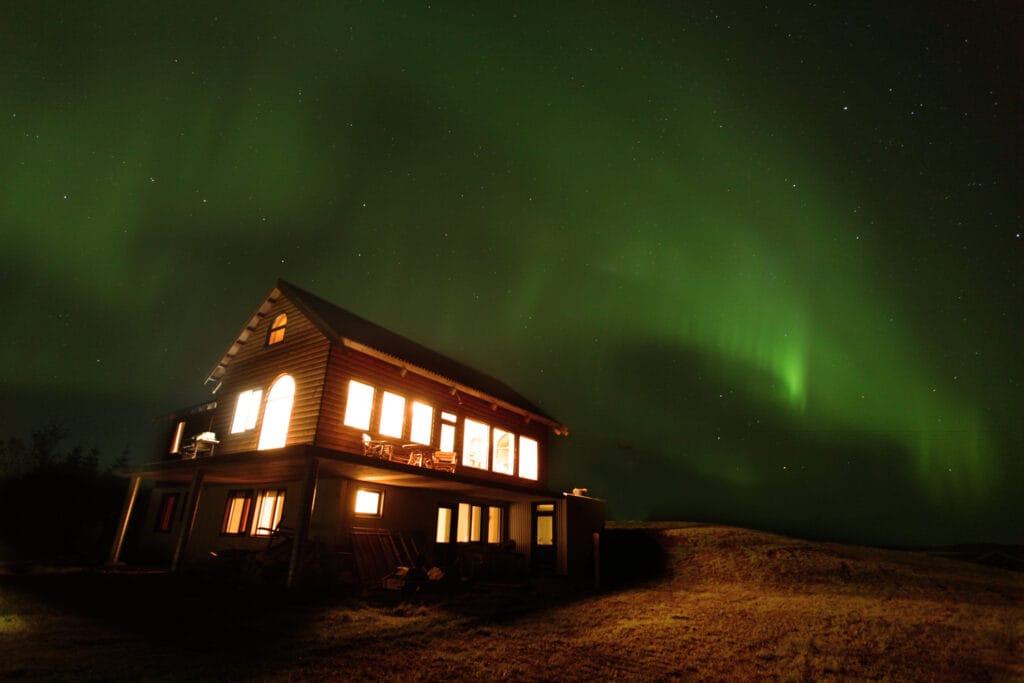 In 2024, Iceland awaits with its unspoiled waters, a rich array of fish species, and a genuine fly fishing culture. Whether you're an experienced angler or a newcomer, this is the year to embrace the essence of fly fishing in Iceland. Pack your fly rod, perfect your casting, and embark on an authentic journey to a fly fishing paradise that promises memories to last a lifetime.
For more details on fishing in Iceland please do not hesitate to contact Peter McLeod or Alex Jardine or call our office on +44(0)1980 847389.