Over the last decade there is one west coast Icelandic river that has remained consistent during the peaks and troughs of runs and conditions, the Langa. The river was one of the first to be fished by the British and during that time they modified much of the course with fish ladders to make it more manageable to both salmon and fishermen.

Being lake fed from Langavatn, water levels can be maintained via the dam even through the driest summer. The river exhibits all the classic characteristics of an Icelandic river with small canyons and open pools over its 36 km length, each easily accessible by vehicle. With over 90 pools to 12 rods it is perfect for hitching small flies on single handed rods and enjoying the true Icelandic fishing experience.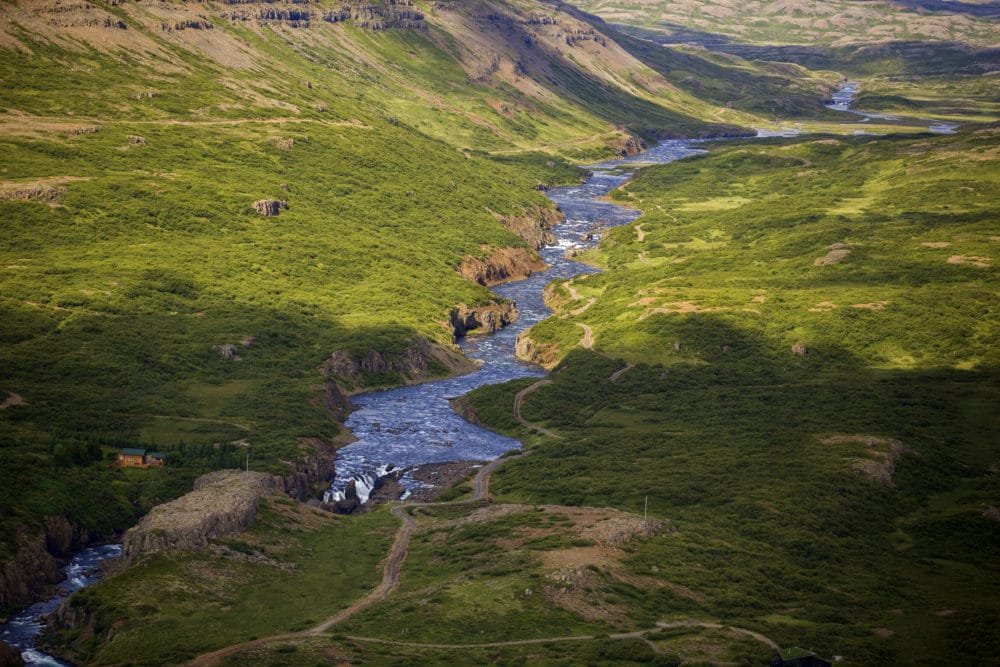 To make all the pools accessible roads have been built so fishermen can drive to within 50 yards of every pool. Therefore young and old anglers can safely and with ease enjoy fishing the whole river. The river represents classic Icelandic salmon fishing as the hard laval rock bands have created fantastic pools and runs. The river originates in Lake Langavatn, this offers a more dependable flow of water and is one of the few Icelandic rivers that is truly consistent in a dry summer.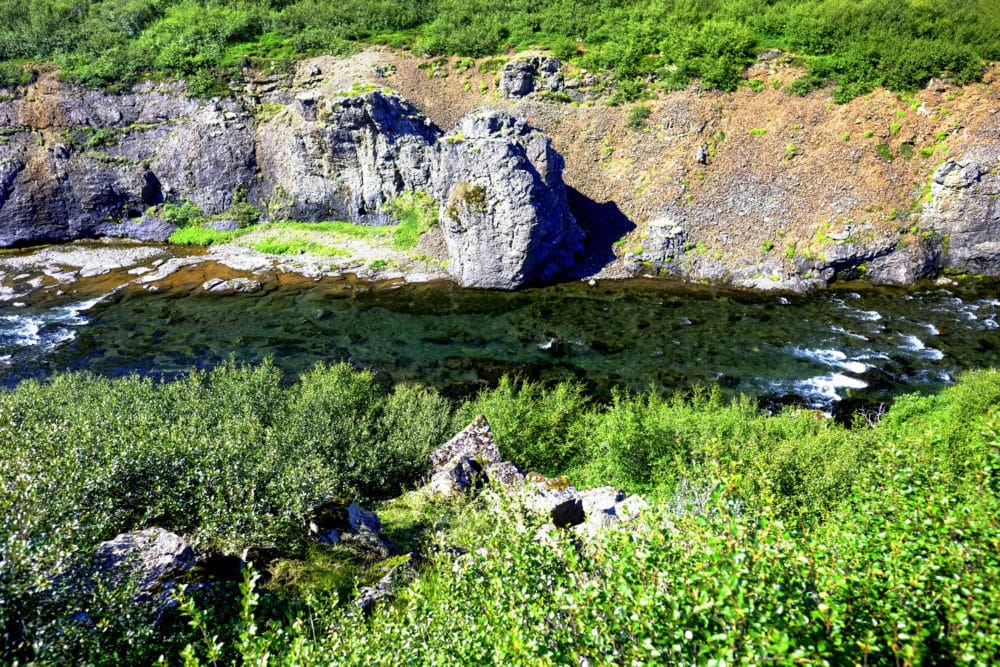 Before the fish ladders were built salmon had a tough time getting up river. Nature compensated by gracing them with a huge tail on a torpedo-like body to negotiate the waterfalls, thus developing one of the strongest fish pound for pound an angler will ever encounter. Matched with a comfortable lodge, excellent guides and top quality food, the Langa has remained one of our most popular rivers.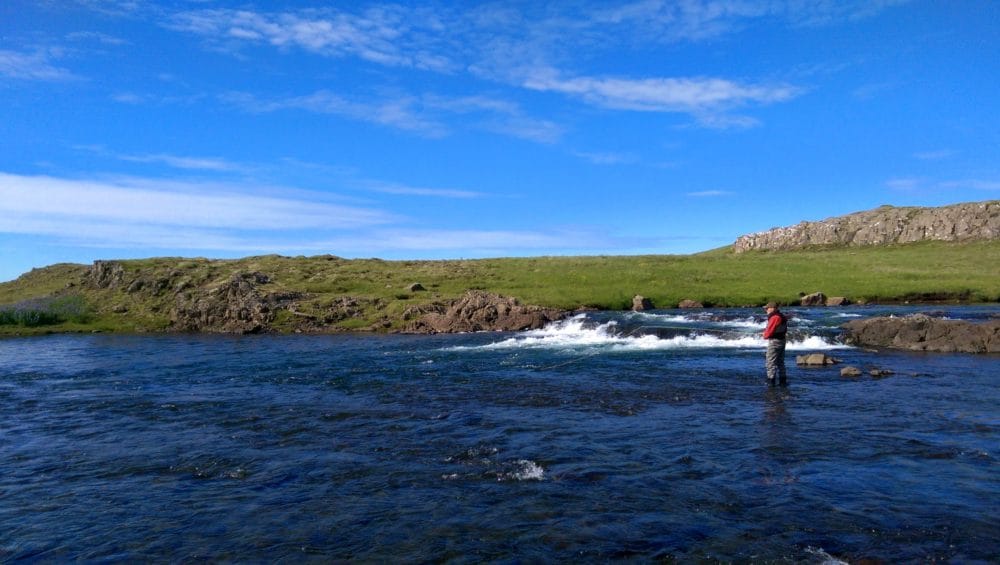 We still have some prime space available:
30 June – 3 July: 2 rods, ISK 737,640 per angler (approx. £5,680)
18 – 21 July: 4 rods, ISK 914,040 per angler (approx. £7,030)
24 – 27 July: 4 rods, ISK 914,040 per angler (approx. £7,030)
27 – 30 July: 2 rods, ISK 885,240 per angler (approx. £6,810)
30 July – 2 August: 4 rods, ISK 694,080,640 per angler (approx. £5,340)
8 – 11 August: 4 rods, ISK 596,880 per angler (approx. £4,590)