An unprecedented Fly Fishing Adventure
This is a chance to combine the already extremely popular Gabon package with Cameroon, one of the most remote fly fishing packages in Africa.
Gabon is a mix of saltwater surf, estuary, and jungle back waters in contrast Cameroon offers fishing on the incredibly bountiful faro River. This is a unique trip that is sure to create some great fly fishing memories.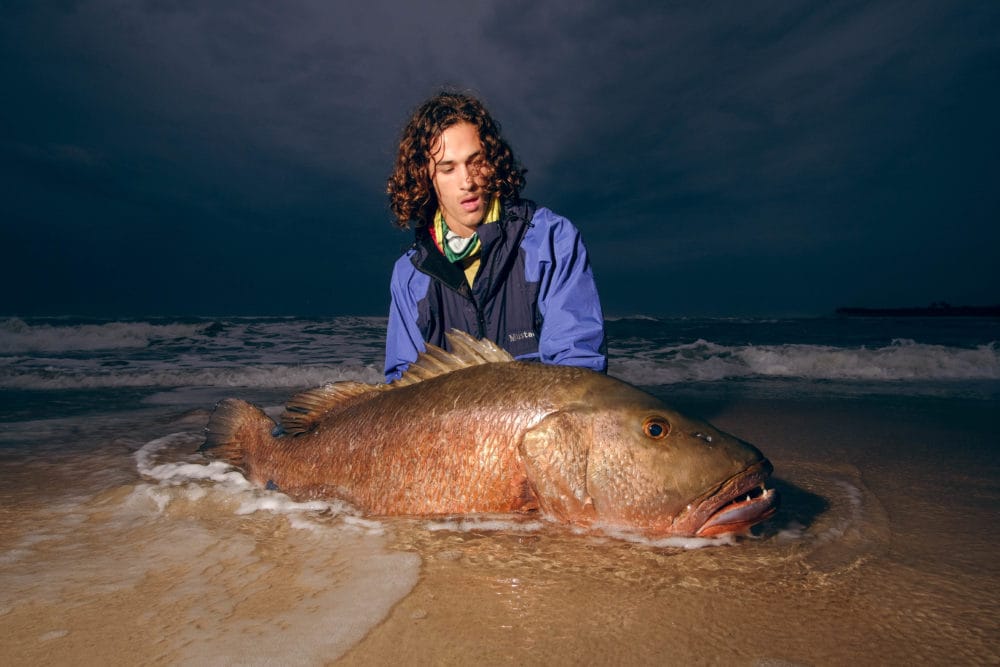 WEEK 1 – Sette Cama Gabon – 25th Jan – 1st Feb 2019
The first week will be spent fly fishing the upper jungle waters of the Sette Cama estuary, and the surf zone for the following species: Long fin jacks, jack crevalle, tarpon, cuberra snapper, brown snapper, senegalese kob and giant African threadfin.
Guests will experience one of the wildest sections of coastline left on the planet. The fishing area borders the world renowned Loango National Park and anglers can expect to be treated to wildlife sightings that include elephant, forest buffalo, forest sitatunga, red river hogs, numerous prime mates (including chimpanzee and lowland gorilla), and wonderful bird life.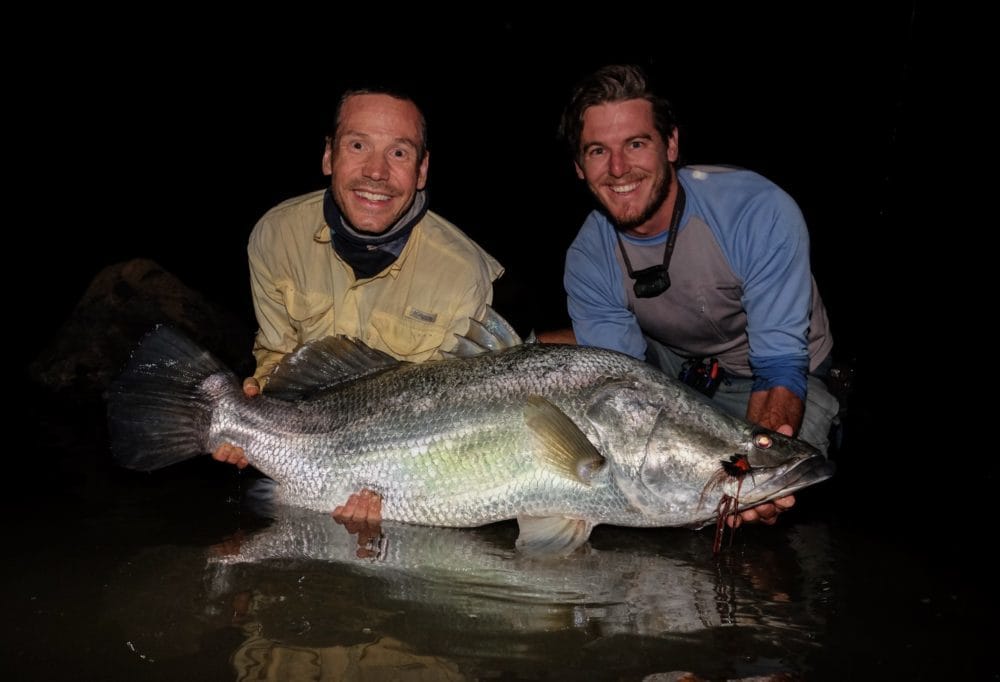 WEEK 2 – Cameroon Nile Perch & Tigerfish – 2nd – 10th February 2020
The second week takes you to the Faro River to target a mix of species, Nile Perch that can weight in excess of 100lbs, three species of tigerfish (up to 20lbs), and yellowfish up to 12lb. This is a remote operation that explores the wild and untouched landscape of the Faro National Park. As with Gabon, this is a wildlife haven with a abundance of bird life an the chance to sight numerous antelope species, buffaloes, bush pigs, elephants, hippos and lions. All fishing is done off foot which makes for a very active day.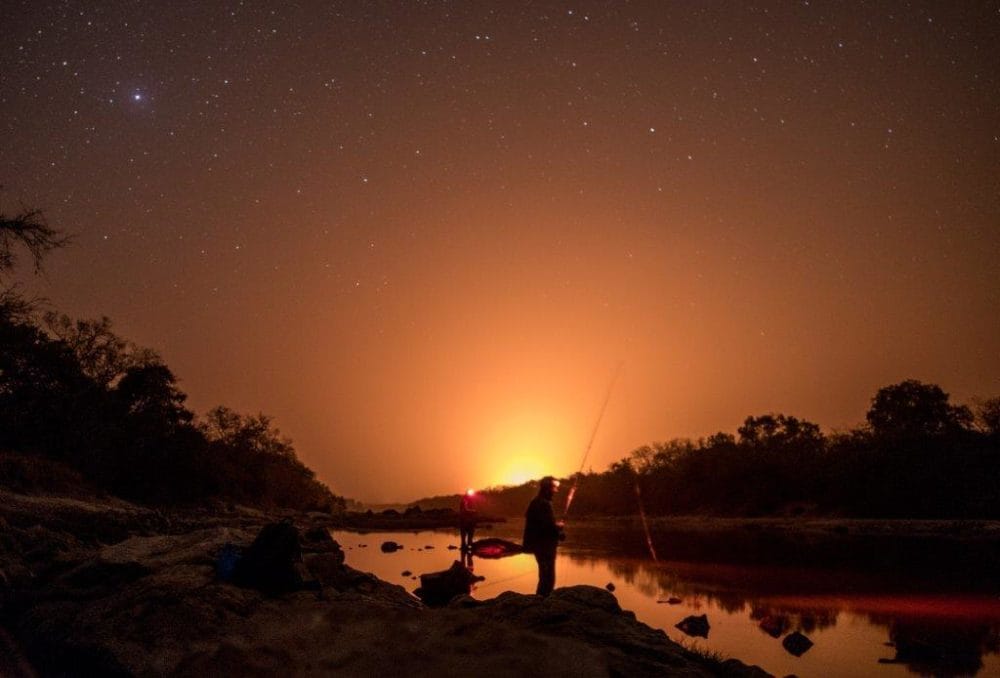 TOUR ITINERARY
Gabon: 25th Jan – 1st Feb 2020
• Friday 24th January 2020 – arrive in Libreville (LBV) – overnight
• Saturday the 25th January – Fly to Sette Cama – afternoon fishing
• Sunday the 26th Jan to Friday the 31st Jan – 6 full days
• Saturday the 1st February – fly back LBV – overnight in Libreville
• Sunday the 2nd February 2020 – fly to Doula to start Cameroon leg.
Cameroon: 2nd – 10th February 2020
• Arrive Douala Sun 2nd Feb
• Fly to Garoua on Mon 3rd Feb
• Road transfer to Camp (4hrs)
• Mon 3rd Feb – Mon 10th Feb – 7 nights in camp – 7 days fishing
• Mon 10th of Feb Early departure from camp to Garoua and onto Douala
• Book international flight from Douala on the 11th of Feb.
There are only 4 rods available for this first ever Gabon/Cameroon Combo.
There are discounts for this combination package, including specials for 2 and 4 rod bookings.
Cost: US$10,500 per rod plus US$500 for the flight between Libreville and Douala. Please details below.
If you would like more information please contact Charlotte Chilcott or call us on ++44 1980 847389. Alternatively click HERE if you would like us to contact you.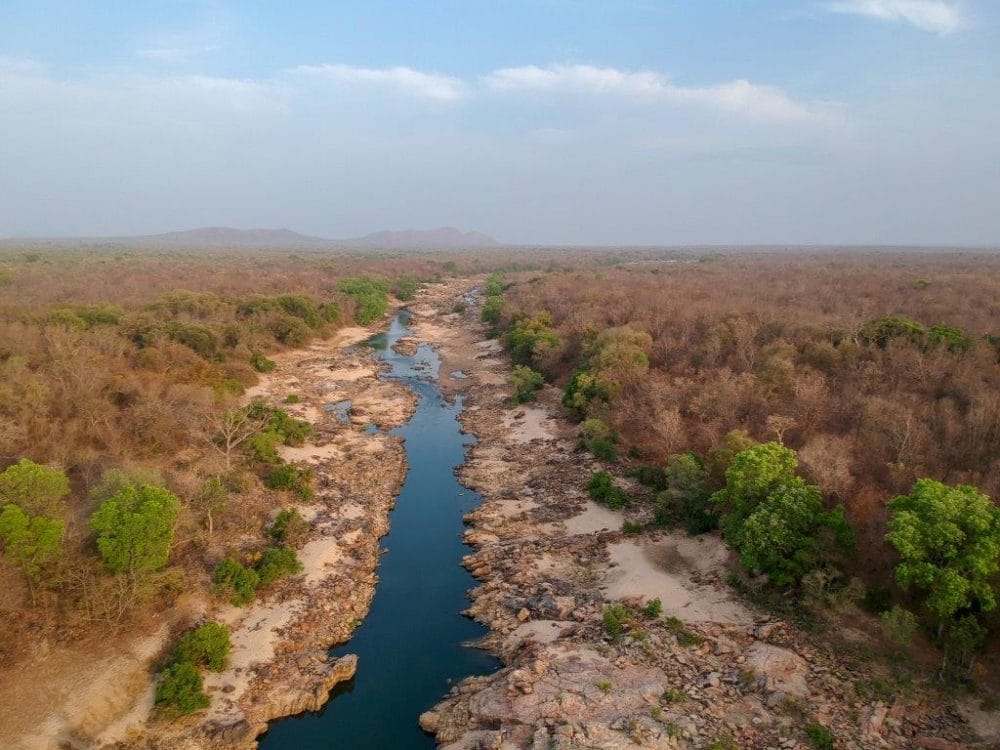 PRICE INCLUDES GABON LEG:
Accommodation – 7 nights (shared) at Sette Cama.
6 full and 1 half days fishing
Boat and fuel
All meals in camp
Return flights Libreville to Gamba
Meet and greet by English speaking representative in Libreville
PRICE EXCLUDES GABON LEG:
Internationals airfares
Gratuities
Drinks
Tackle
Taxis in Libreville
Any increase in taxes, government levies, park entry, or fishing licenses
Optional excursions, and items or a personal nature
Accommodation in Libreville
Fishing Tackle
Guide & Camp Staff gratuities
PRICE INCLUDES CAMEROON LEG:
Return regional flights from Douala to Garoua + Meet and Greet on arrival.
Return transfers from Garoua to camp
1 night accommodation in Douala
7 night accommodation and all meals once in camp.
Tea, coffee, water, soft drinks, limited beers in camp (4 beers/person/day)
African Waters guide & trip leader (2 guides per group of 4 anglers)
Fishing Permits
Game Scouts + Conservation & Anti-poaching levies
PRICE EXCLUDES CAMEROON LEG:
Flight from LBV to Doula (USD500 per person)
Visa's – we will assist with these
Meals in transit and in Douala
Wine and spirits (please bring your own)
Beers above the allocated 4 per person per day
Accommodation and meals in Douala
Transfers in Douala