In Central West Africa on the coast of Gabon, Sette Cama is arguably the finest saltwater surf fishery on the African coast.
There one can target a number of species fishing the surf and the estuary with the focus on tarpon, giant african threadfin, cubera snapper, and both longfin & jack crevalle.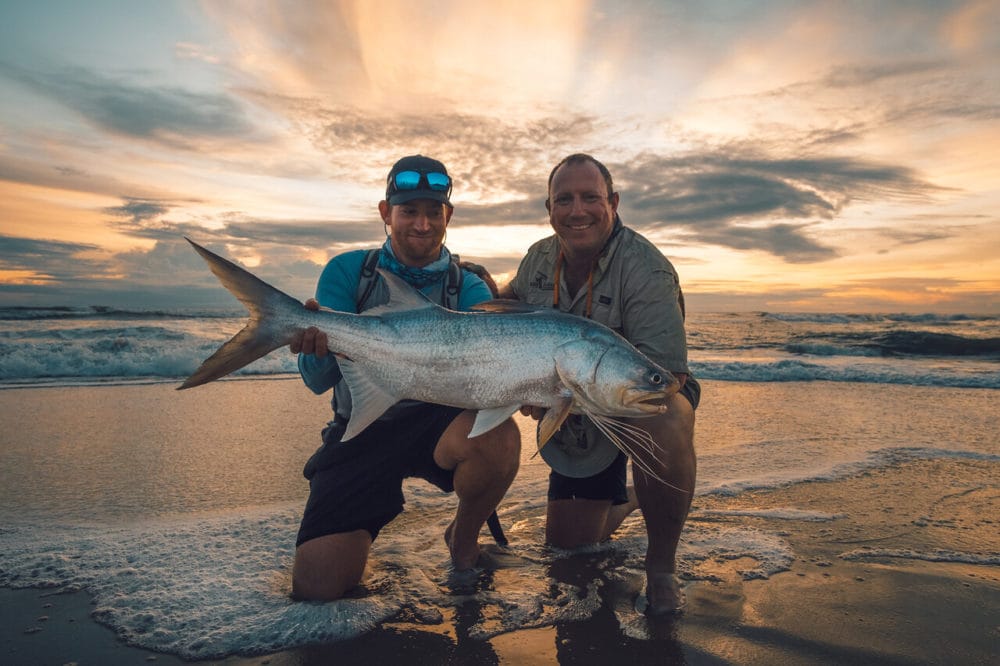 Through the conservation work taking place around Gabon's marine ecosystems, the fishing at Sette Cama gets better each year – we see this with an increase in both the number and size of fish that are landed every season and the number of returning clients is testament to how good fishing at Sette Cama is.The booking chart for 2020 / 2021 is now open and there are still a few slots available in the current season. If you would like to receive the availability, please contact Peter McLeod or call us on ++44 1980 847389. Alternatively click HERE if you would like us to contact you.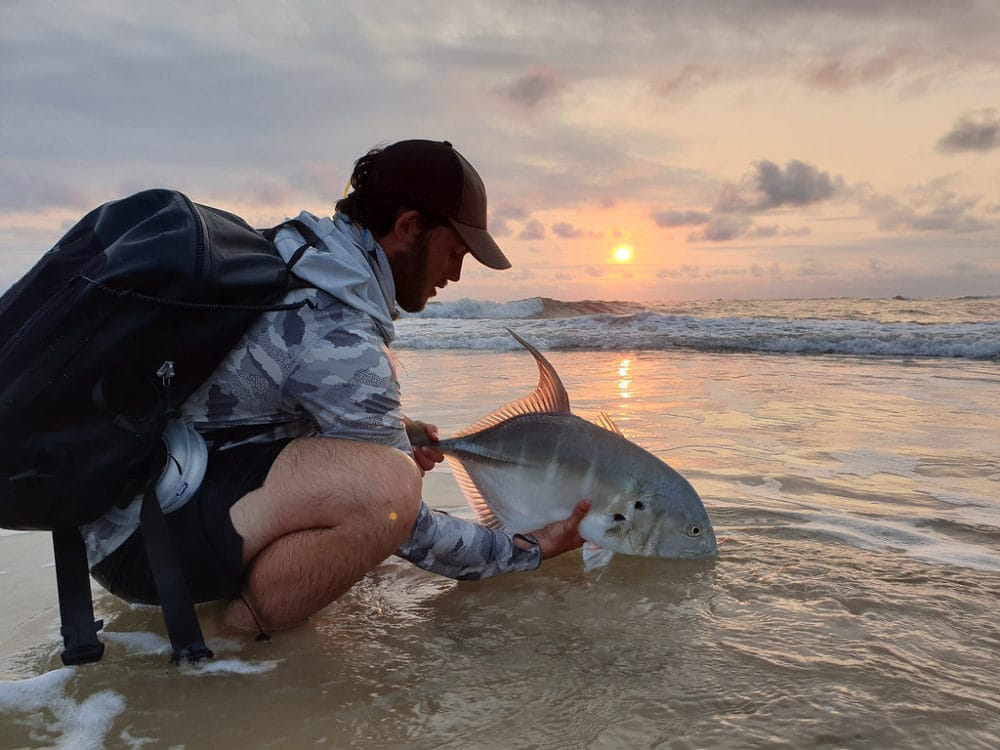 Although the focus will always be on the fishing, its not just all about the fishing. In the heart of a national park, wildlife abounds and your fellow anglers won't be your only companions during the week. Gabon forms part of the second largest rain forest in the world, and at Sette Cama the wilderness aspect of the fishing experience is a highlight of any visit.