The Central West Africa Coast of Gabon is one of Africa's Finest Surf Fisheries
For many species, Setta Cama in Gabon is one of the worlds most unique destinations. The primary focus of the fishing is targeting large tarpon, giant African threadfin, cubera snapper, and both longfin & jack crevalle in surf and estuary areas. Setta Cama is adventurous fishing and for the angler that loves to explore, target big species and fish hard, there are few better places.
Primarily due to careful conservation work around Gabon's marine ecosystems, the fishing at Sette Cama gets better each year. We have continued to see an increase in the number and size of fish landed every season. The number of returning clients we have is a testament to how good fishing at Sette Cama is.
The water has now been rested for eighteen months, so we expect that the fishing will be extraordinary when we return to this beautiful area of surf. We are delighted to offer a helicopter transfer from Libreville to camp for this upcoming season. This is not only an excellent way to view some of Gabon's extraordinary landscape, but it is always far more efficient and cuts down on travel time. Our enthusiastic team will be ready and waiting with cold beverages to welcome you on your arrival.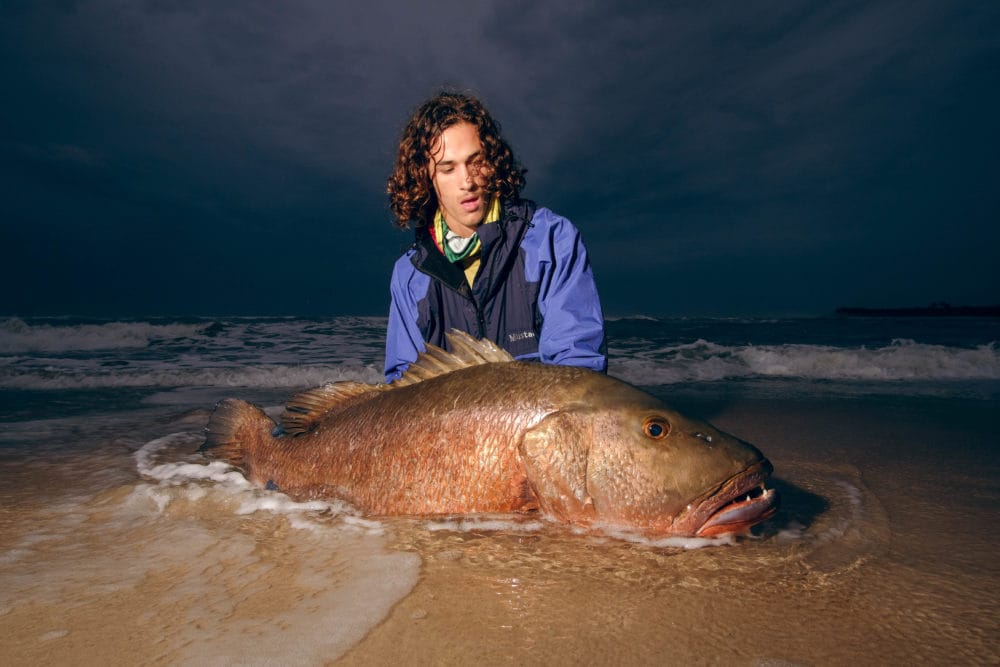 Gabon and Covid-19
Gabon is now open to most nationalities (UK, EU, USA, and SA included), and the covid protocols are straightforward and quickly adhered to. Gabon is currently on the UK amber list.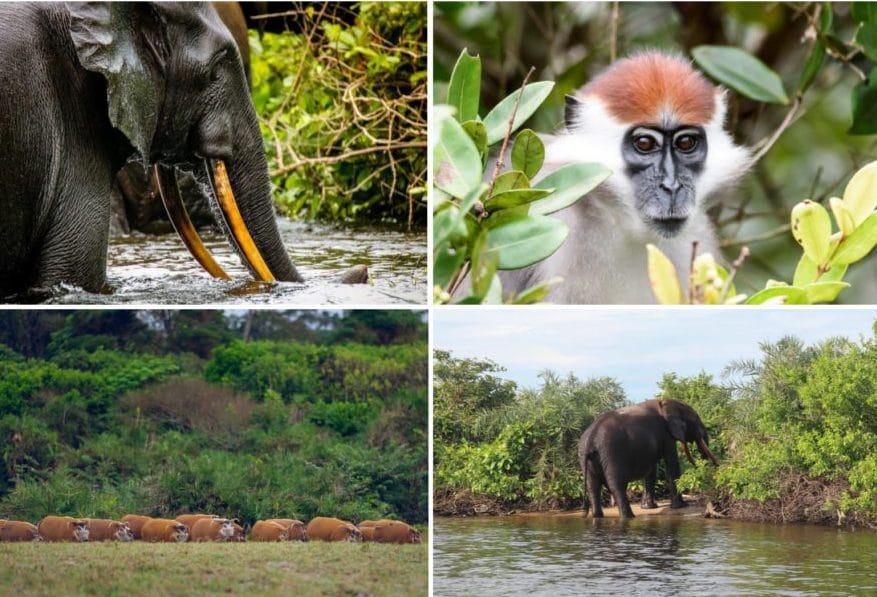 Although the focus will always be on the fishing, it is not just all about the fishing. Wildlife abounds in the heart of a national park, and your fellow anglers won't be your only companions during the week. Gabon forms part of the second-largest rain forest in the world, and at Sette Cama, the wilderness aspect of the fishing experience is a highlight of any visit.
If you would like more information please contact Peter McLeod or call us on ++44 1980 847389. Alternatively click HERE if you would like us to contact you.