As my hosted group to Providence Atoll 17 – 27 March 2018 approaches, so does my level of excitement… Time to take stock of kit, order flies and buy that extra piece of kit that will make all the difference. I wanted to share why I believe this is one of the most special saltwater destinations on the planet currently. Please have a look at the video below where I share my own thoughts on the fishery, species and opportunities:
Providence Atoll is the newest and hottest venue we are currently offering in the Indian Ocean. Hardly visited and mostly exploratory it is a fisherman's paradise focusing on giant trevally, bluefin trevally, bumphead parrotfish, triggerfish and bluewater species. Providence Atoll consists of two Islands, Providence North and Cerf Island. These are surrounded and separated by vast sandbanks, flats and channels offering adventurous anglers a hugely diverse array of fishing scenarios. The atoll is 55 km long and 14 km wide offering some 345 square km of fishing. Providence offers superb flats fishing for bonefish, Indo-Pacific permit, giant trevally, barracuda, milkfish, triggerfish as well as the soon to be infamous bumphead parrotfish, and countless other species.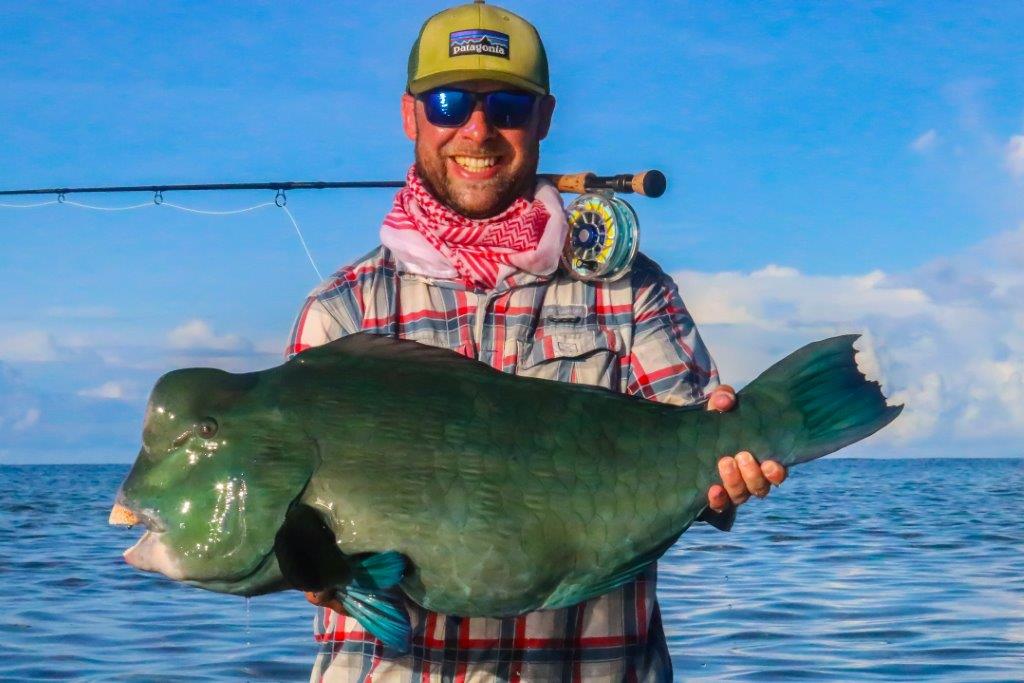 I have had one rod drop out on this coming week representing a unique opportunity to fish this extraordinary destination in the first part of the season after a long rest on optimal tides for an extended seven day trip. If you would like to join me personally in pursuit of giant trevally and numerous other species then please contact Me HERE or call on ++44 1980 847389. Alternatively click HERE if you would like me to contact you.