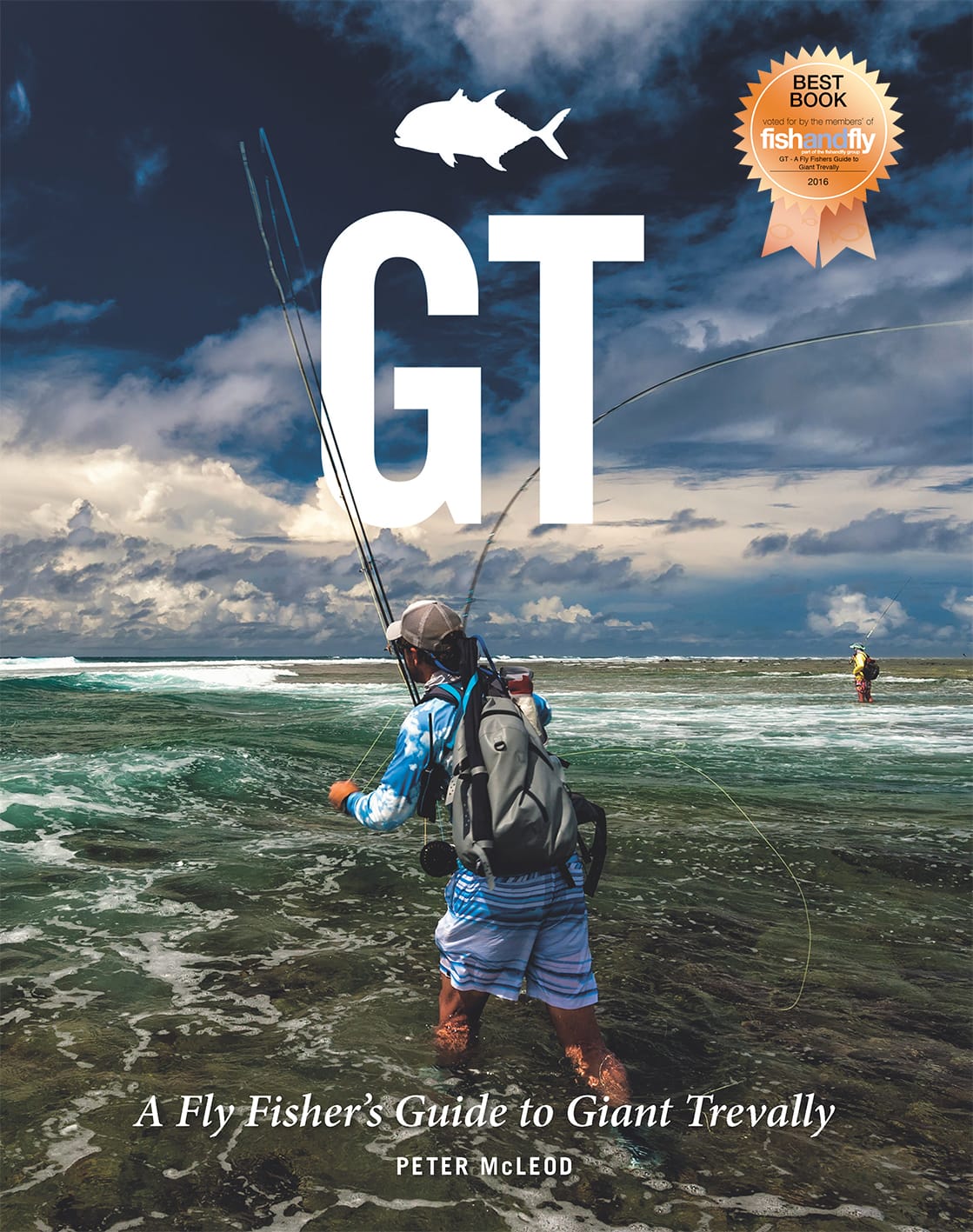 We are delighted to announce that Peter's book, GT – A Fly Fishers Guide to Giant Trevally has just won the Bronze award from Fish & Fly for Best Fishing Book 2016. We would like to thank those who voted for it.
"Merlin Unwin and I feel honoured that the readership of Fish & Fly would consider "GT – A Fly fishers Guide to Giant Trevally" for this award and we are extremely grateful. It's a huge world out there, one I would never have explored to the same extent if not for fly fishing. I hope the book in some small way inspires others to expand their horizons and see what adventures they too can experience with a fly rod in hand."
After selling out the first print run before Christmas the second impression arrived in mid January. If you have not picked up a copy before heading out to the Indian Ocean, or any saltwater venue for that matter, it is just what you need to put you in the right frame of mind before your trip.
The book is a 224 page jacketed hardback packed with stunning images throughout. The cost is £30 +P&P.  In addition there is a numbered limited edition bound in blue leather in a marine blue slip case which is be £250 + P&P. Any copy bought from us can be signed if you wish.
For an order form and payment details please Charlotte Stead or call our office on +44(0)1980 847389.