With only months to go before the next season The Great Sail Fishing Company has been working hard to update their fleet.   Joining the Reel Diver and Joint Venture will be Fishy Business, a 36ft Jersey Cape and Makina, a 36ft Out Islander. Blessed with newly polished boats and the generally calmer waters during of the fishing season commuting to the fishing grounds looks to be easier and more comfortable than ever.
Not many places can boast fishing for pelagic species like Guatemala. With an average of twenty plus shots a session this is a truly exceptional fishery. When it comes to catching these immensely powerful fish on fly this operation is second to none.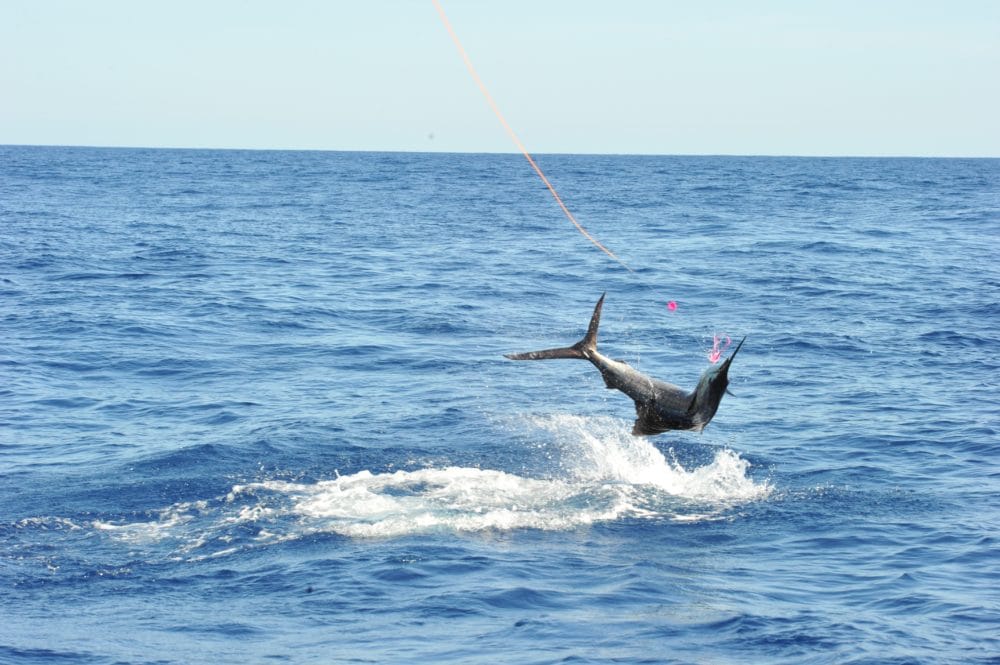 Imagine a day on the water ……
The crew and skipper work in harmony to draw the bill fish from the inky blue depths. Rising from the deep a sailfishes bill stabs through the surface just beyond one of the teasers. Like a well-choreographed dance the crew spring into action pulling in the main teasing plugs. Now the deckhand casts the spinning rod with a hookless teaser towards the fish to encourage him closer, a violent game of cat and mouse follows. Urgently cranking the reel handle, the deck hand teases the bait just out of grasp of the fish. Angered further the sail lights up desperately searching for the lost bait.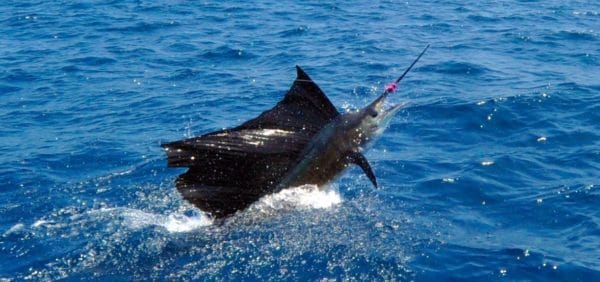 A small window of time is now presented for the angler to cast his fly before the fish loses interest and sinks back down to the deep. One cast lands the popper just short of the fish, a long fast draw on the fly line allows the fly to create commotion and work its magic. Sensing this instantly the fish charges the fly the fish, wraps his mouth around the popper turns and runs. Ripping line from the reel the fish flares his sail before leaping from the water and then tail walking into the distance.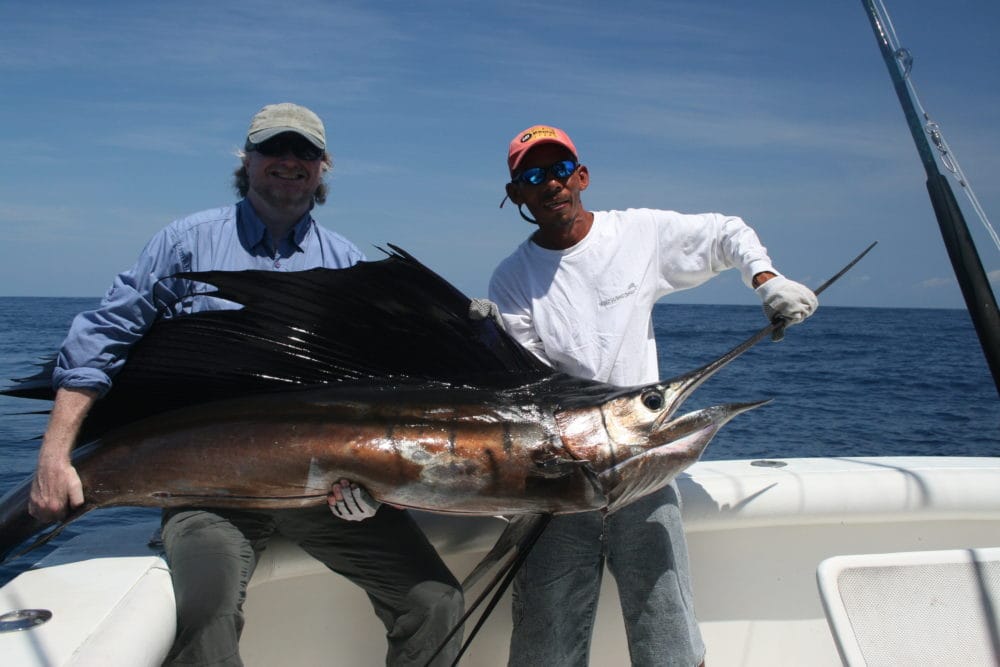 If you would like more information please contact Charlotte Chilcott or Peter McLeod or call us on ++44 1980 847389. Alternatively click HERE if you would like us to contact you.