This trip was planned to flee from my 50th birthday celebration at home and spend the day fishing with good friends in a special place on the planet. It transpired to be a trip we all will never forget!
When Joern, Ralph, David and myself headed to Frankfurt airport, the weather became dark and ugly and the temperatures were dropping so it was the perfect moment to escape to the tropics. Our first destination was Los Roques in Venezuela, a place that could not be better suited for having a good time. After the little walk from the airstrip to the house, we enjoyed the warm welcome of the small town on Grand Roques and the nice people I met there earlier this year…..a bit like coming home.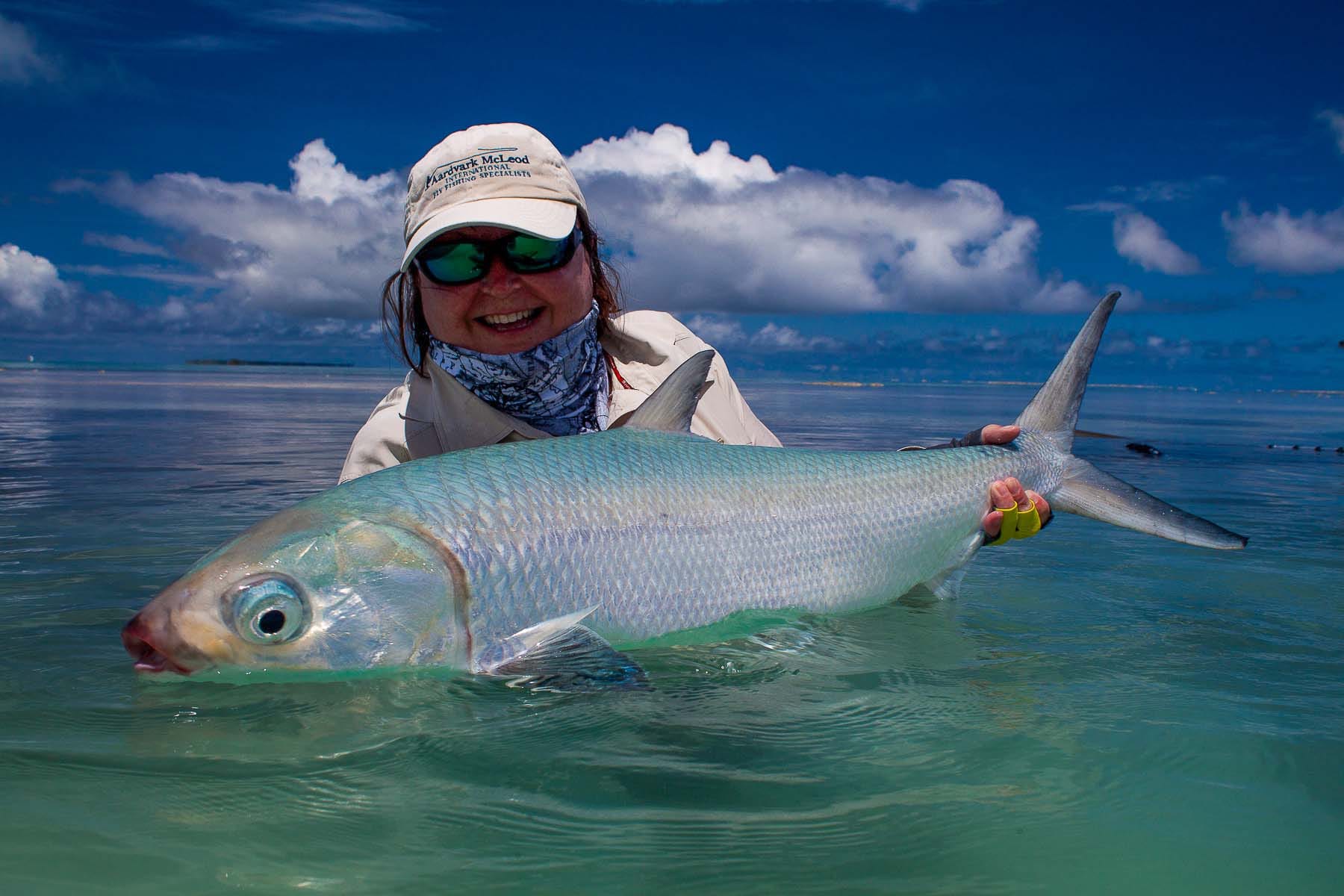 Besides the great bonefishing Los Roques is world famous for (low water, lots of tailing fish), this time of the year is very special and more varied as the higher tides in winter allows the massive sardine schools to enter the park, followed by the huge predators feeding on them. Migratory tarpon (we saw and fished for specimen well over 100 pounds!), big horse eye jacks, tuna, permit and a lot of other species coloured our days.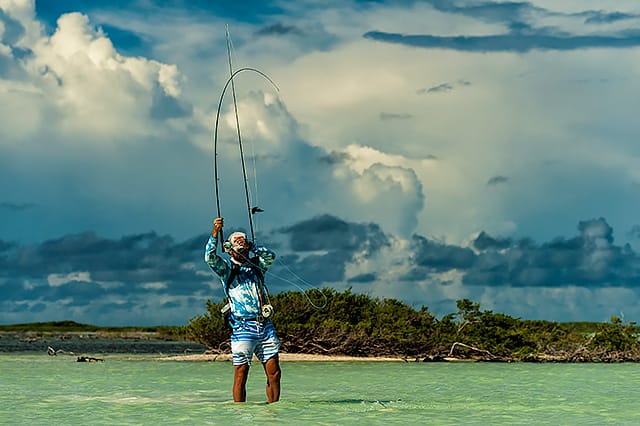 The bonefish are bigger and harder to spot, this is not sheer quantity but quality fishing with hard fights and long runs. And its lobster season! We enjoyed our time very much in this great surrounding and atmosphere, having fantastic days on the flats, excellent food and service at the Acuarela Lodge at night and first class cocktails at the beach bar right beside the church.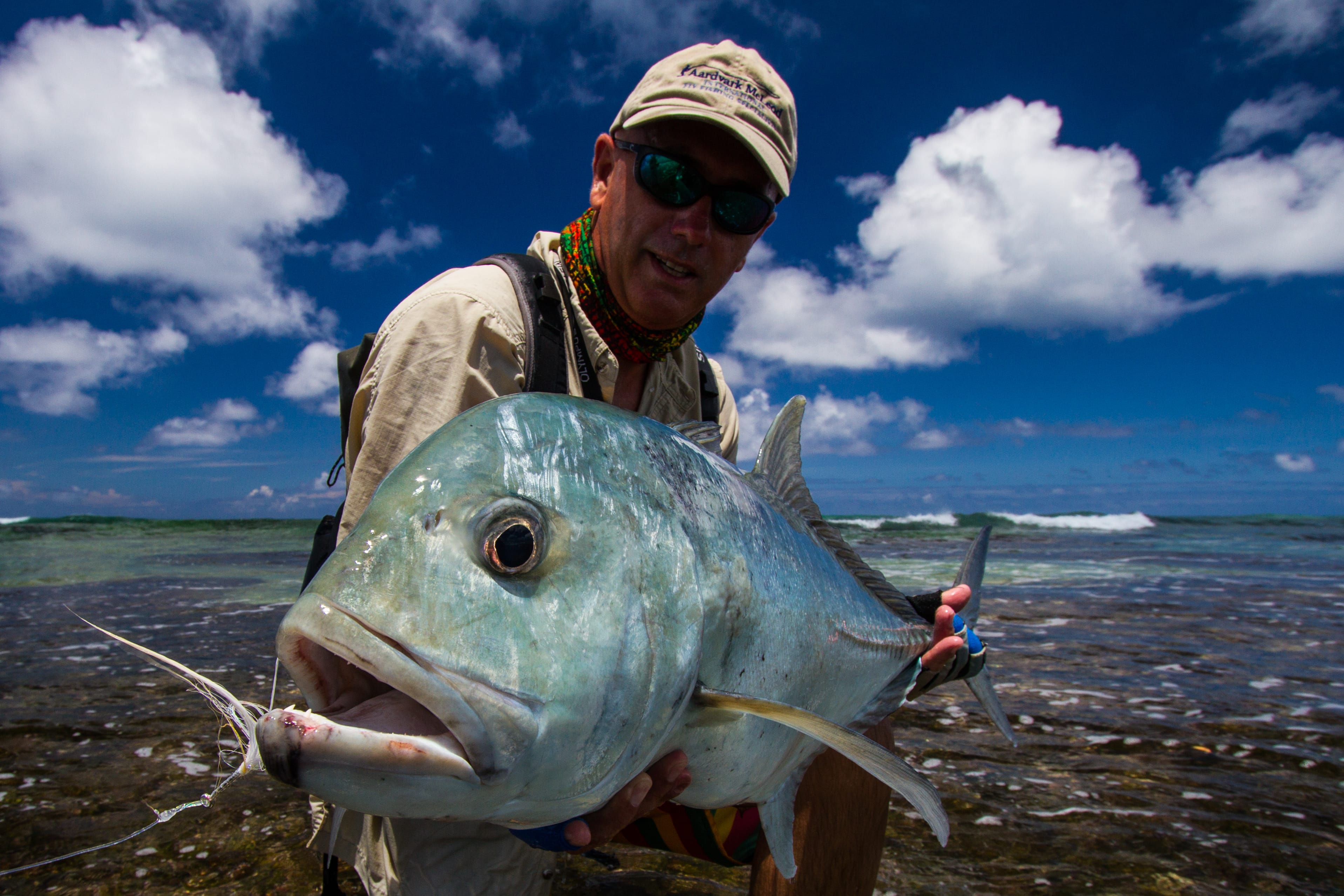 On our last day we fished until noon and had a gorgeous fresh lobster lunch on one of the uncounted keys which was memorable. In their basic outdoor kitchen the guys prepared an opulent meal out of lobster, shells, oyster and fish that could not be fresher and better! We had the meal sitting right at the beach on this natural, almost untouched little island thinking about the things to come over the next days….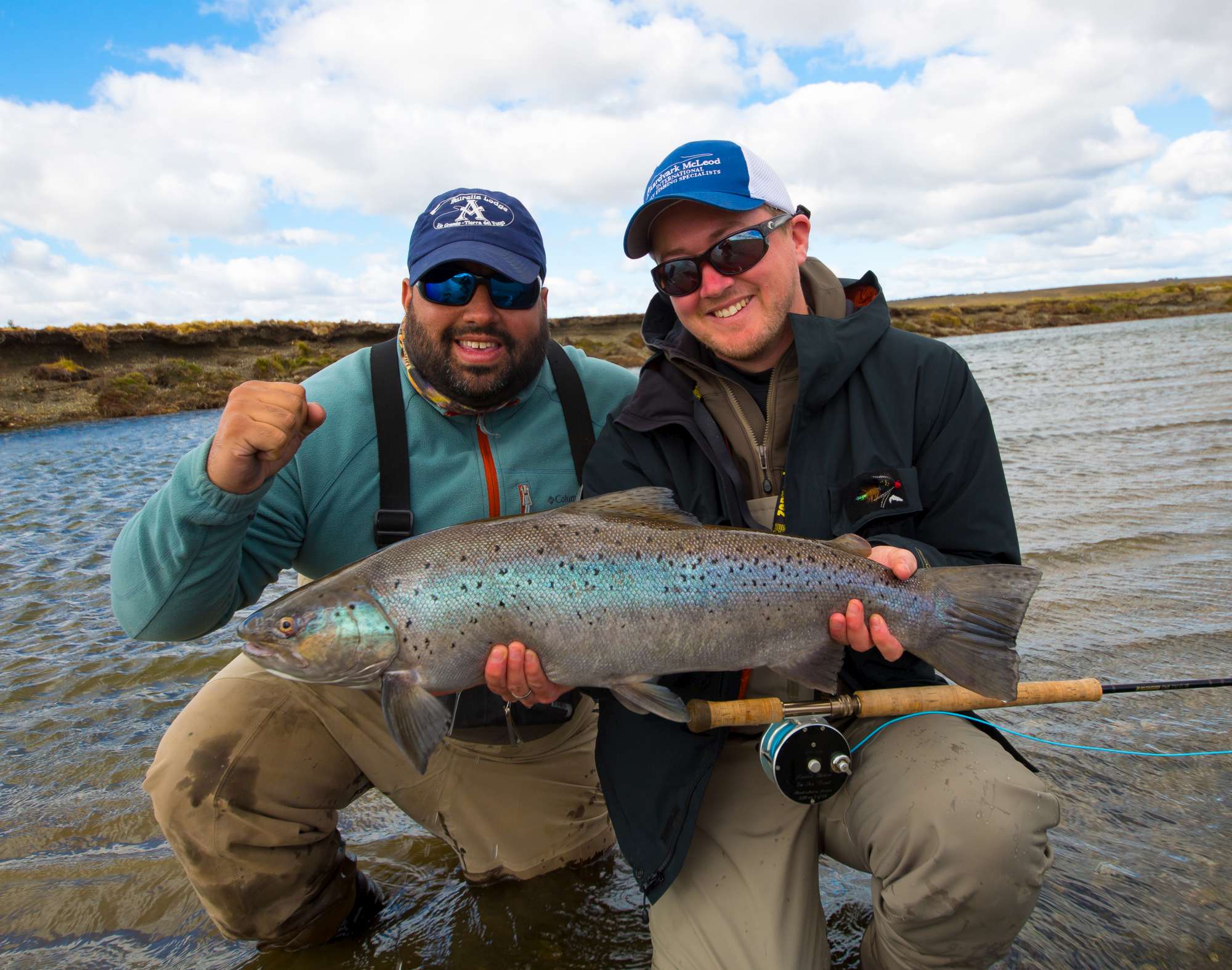 Phase Two: Guatemala
After a short night in Caracas the three of us (Ralph unfortunately had to leave) took the plane to Panama and then Guatemala City for a fishing experience I had thought about for a long time. I have always dreamed about landing one of these incredible sailfish, so I couldn't resist adding an extension as a birthday treat: 4 days fishing Guatemala!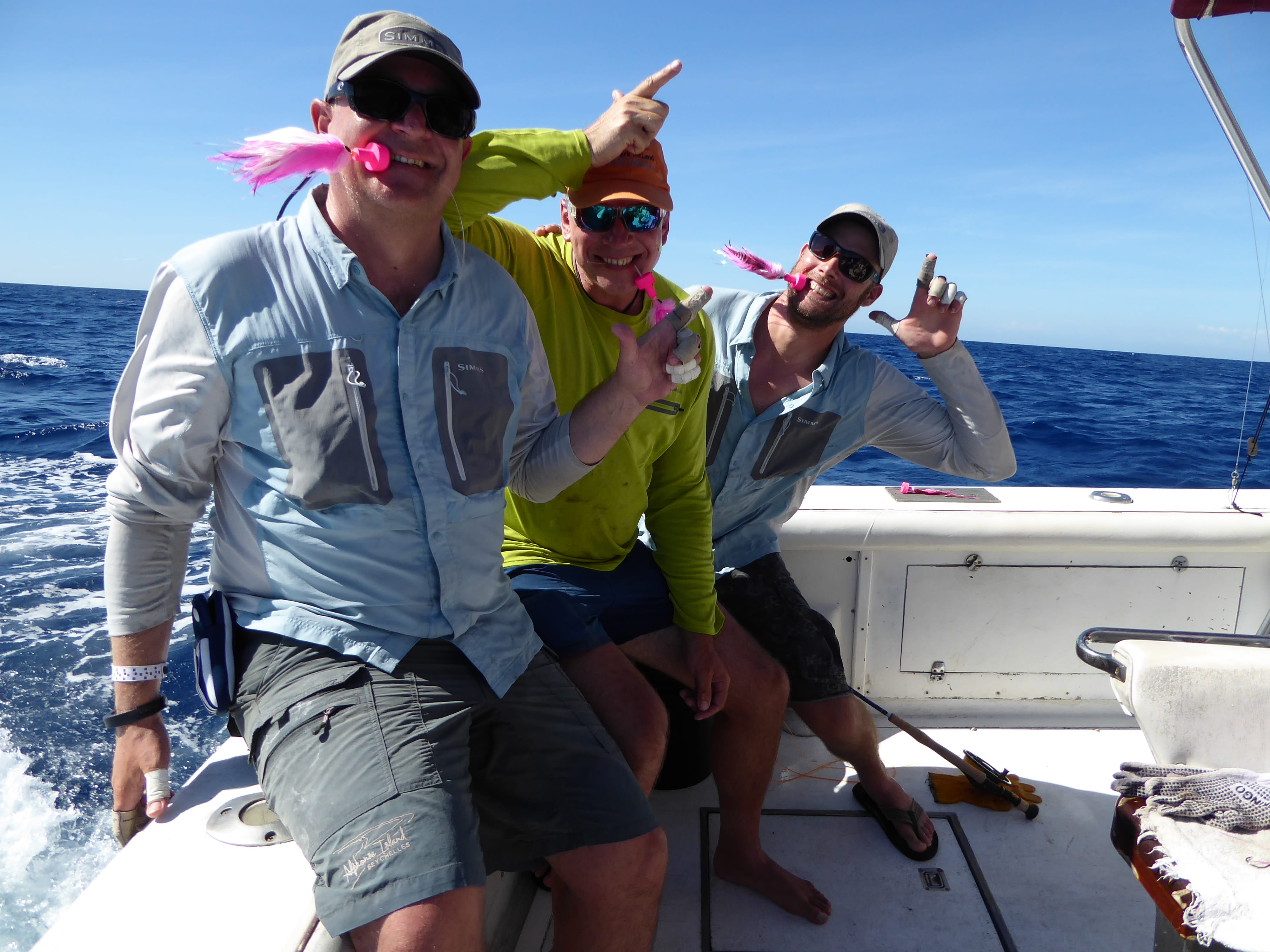 We took the two hours drive from Guatemala City down to the coastline where we moved into our breathtaking private villa. We passed the remainder of the day relaxing and having drinks while sitting in our pool bar close to the black sanded private beach. Next morning we were picked up by our (english speaking) driver who dropped us at the Puerto San José marina, home of our boat for the next four days.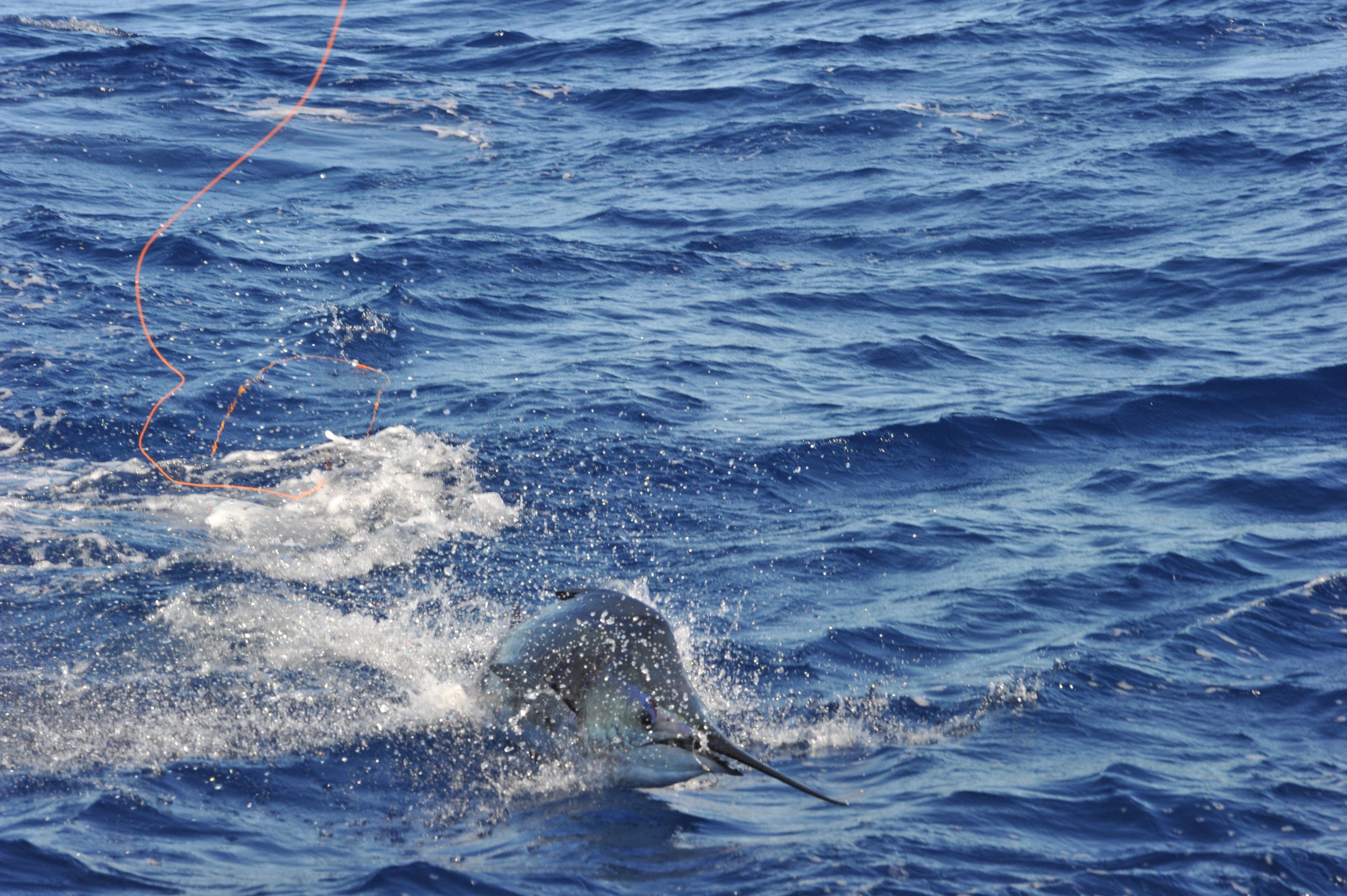 The "Reel Diver", a 35 ft. Bertram yacht, was skippered by captain Chemma and his guide team who perhaps raised and landed more Pacific Sailfish and Marlin here then anybody else.
To cut a long story short we have had an extraordinary time on that boat! Our days and minds were flooded with all those fights, hookups, adrenaline rushes, excitement and fun, screaming reels, fully bended 16 weights, jumps, splashes and overwhelmed emotions when holding such a beast of a fish into the camera!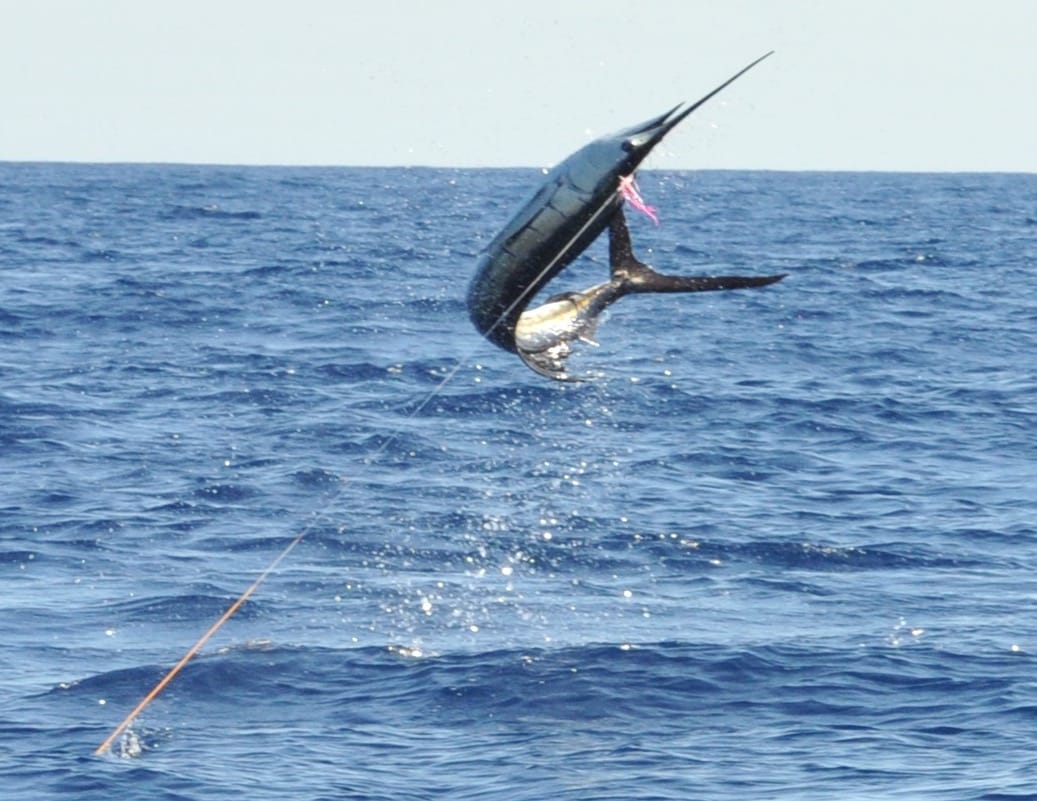 This, without a doubt, this was the most spectacular fly fishing experience we ever have had!
Before you might ask "is this fly fishing?" It is! Have you ever seen a fish of eighty or a hundred pounds taking your floating fly right from the surface while you pop it to keep it alive? That is for sure NOT traditional dry fly fishing with a 4wt, there are differences of course, but in the end this is just another wonderful facet of our beloved sport. You must try it!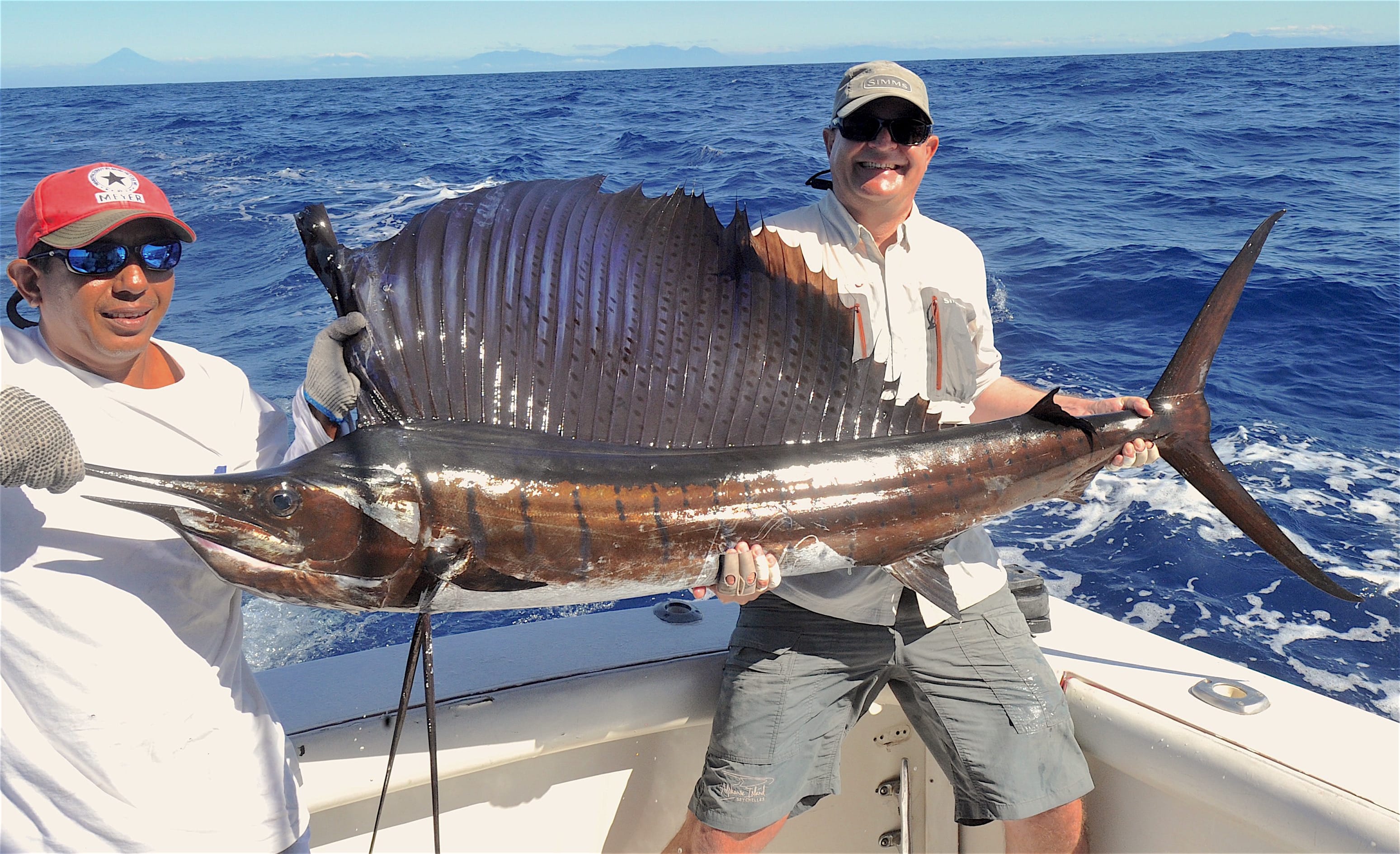 Facts: In four days we raised 52 sailfish and 2 marlin, hooked 34 and welcomed 22 sails in the boat for a quick hello (photo) before releasing them all.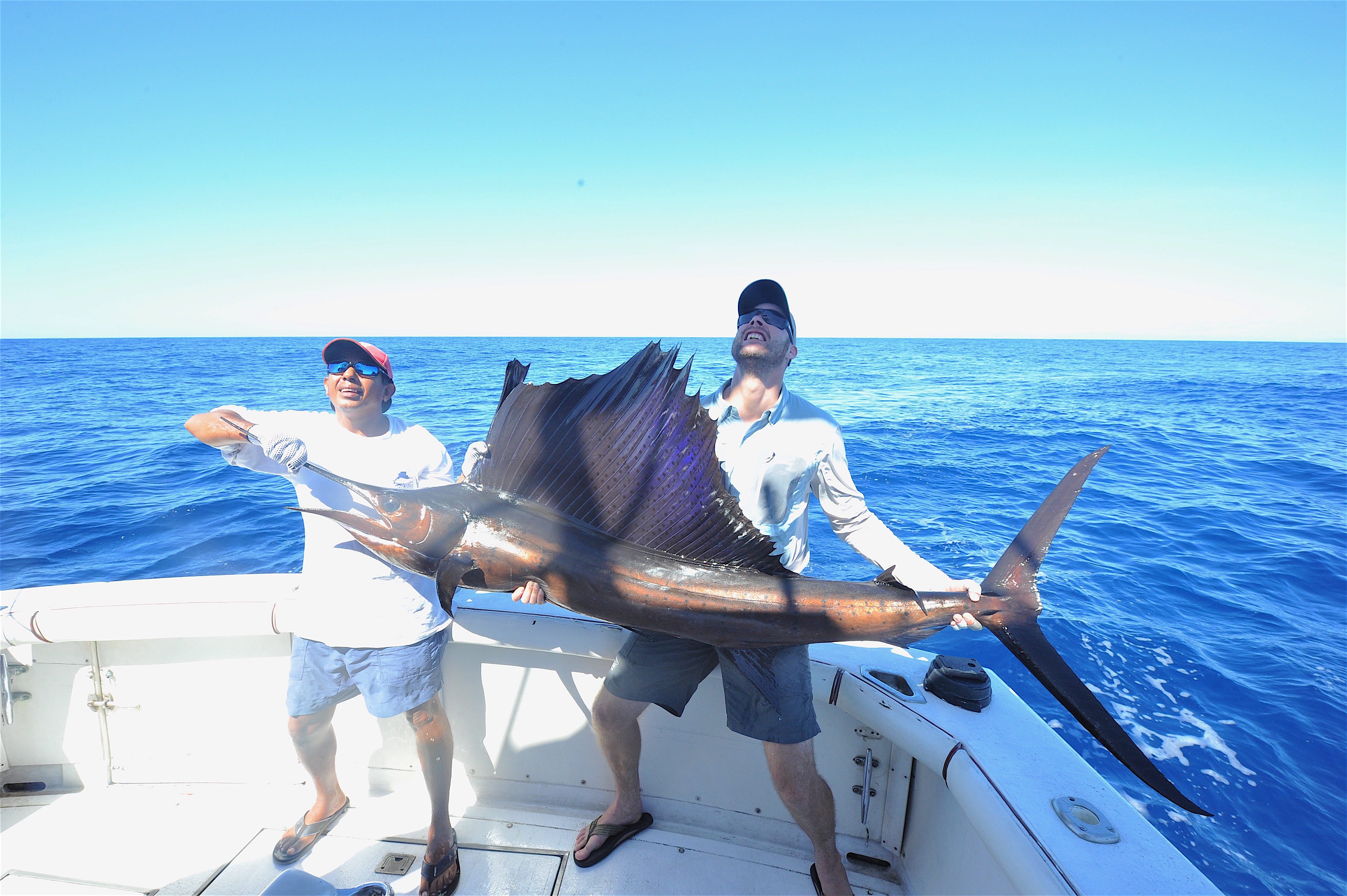 Most of the fish weighted in between 60 and 100 pounds, one of them was more then 150 pounds.
Guatemala is, without a doubt, THE place on earth to go when it comes to sailfishing. The population is like nowhere else and they take care of it here. Catch and Release is the law for everybody, there is no commercial fishing for sailfish in the area and one thing they do here which is outstanding.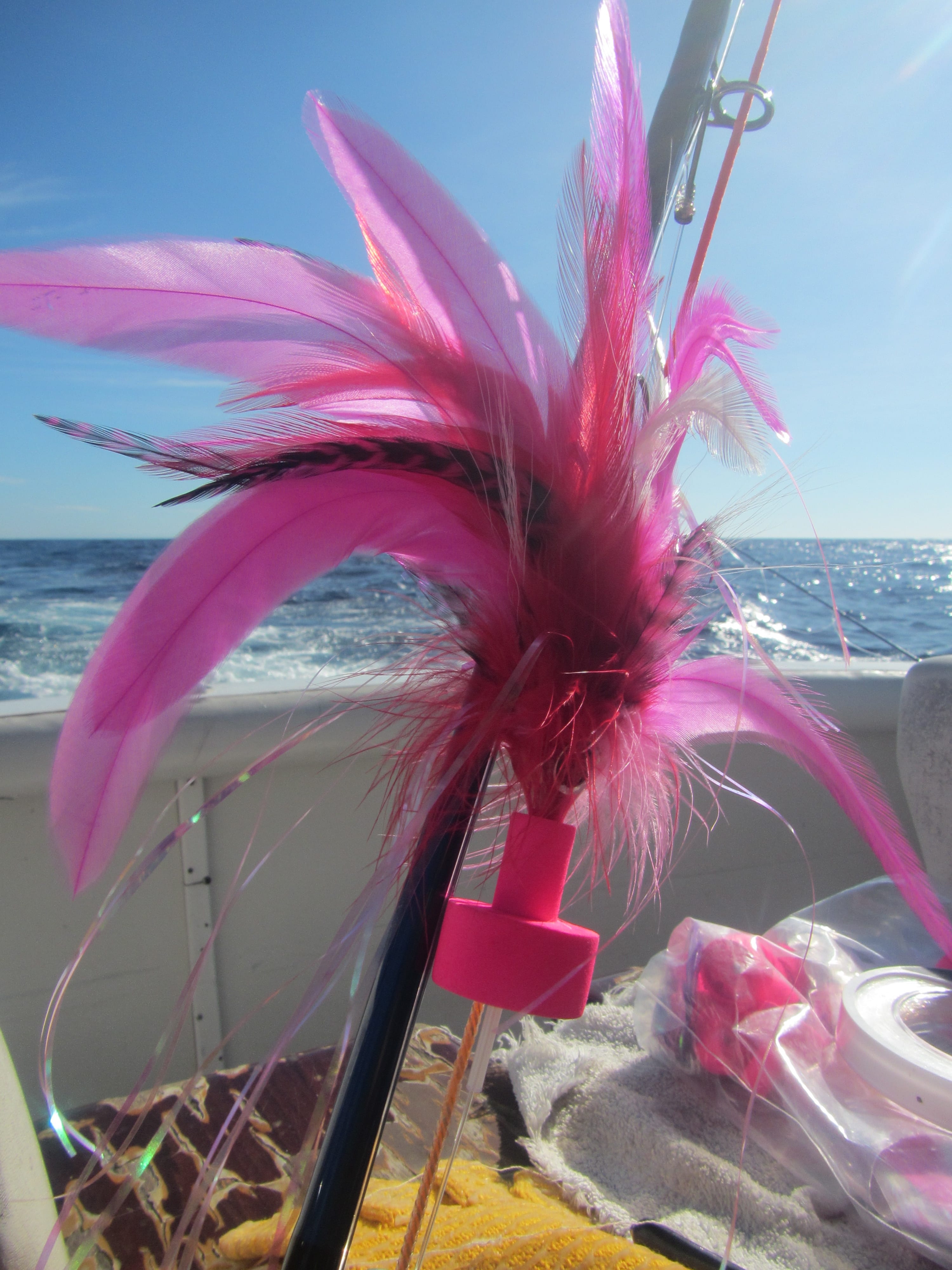 When a fish is hooked, the captain will allow the first long runs with all the jumps and backflips, but then he will back the boat down onto the fish to shorten the fight from maybe an hour down to around five minutes! This technique greatly increases the survival rate of the sailfish and also gives you more time fishing time during the day. Believe me, five to seven minutes can be very hard and intense……
For more information on Los Roques or Guatemala please contact Peter McLeod or call our office on +44(0)1980 847389. If you are based in Germany please contact Lutz Schepers.