This Guatemala fishing report is for the week ending  December 15th 2016 and is prepared by The Great Sailfishing Company operating out of the new Pez Vela Marina.  A strong marlin bite, good numbers of Sailfish raised and caught – and even food for the table……….things are definitely looking up in the rich fishing grounds off the Pacific Coast of Guatemala.
Groups fishing last week found blue water ranging from 20 to as far as 70 miles from the marina; but the good news was that the strongest and most consistent bite was found  closest to shore at around 25 miles. In fact at the beginning  of this week, boats were getting their first bite as close in as  5 miles !!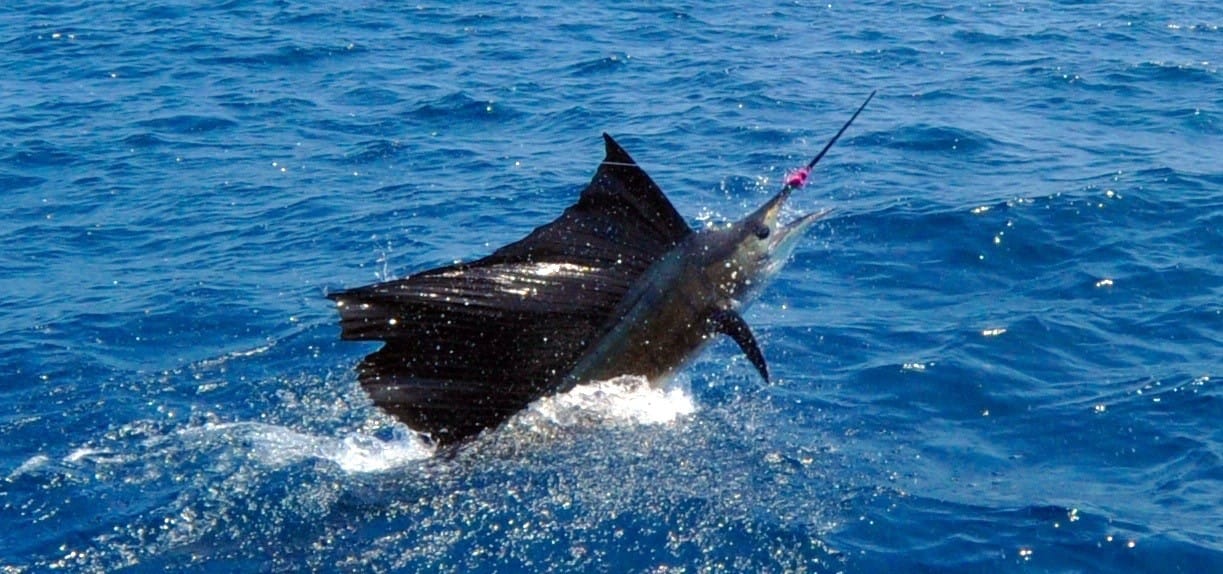 The weather has been kind, and warm days coupled with calm seas made the relatively short run to "lines in" a pleasant experience – even sipping coffee to make sure the adrenalin  was on full standby. Most boats were raising between 10 and 15 billfish per day, and the Blue Marlin showed consistently in the spread as well some even taking the fly without hesitation.
There is plenty of variety in the water at the moment, with Dorado and Tuna readily available to provide fresh Cerviche on the boat as well as a good fillet for the evening meal prepared  by the chef in the villa. The boats are ready, the crews are primed – come down and enjoy the buildup to what we hope is going to be a great season fishing.
If you would like details on costs and available dates, please contact us on email or call our office on +44(0)1980 847389.