Guatemala is home to some of the best sailfishing on the planet. The Great Sailfishing Company has been hard at work to find the cool blue water that the billfish prefer.
Throughout the past week our boats have been ranging far and wide in search of good concentrations of billfish. With the lead up to the new moon, the strong currents have been playing havoc with the blue water moving it as much as 30 miles during the night.
As the cool blue water has been moved so regularly and for such a great distance it has been challenging to predict where to start fishing each morning. Fortunately the fleet has worked as a team and has been sharing information with one another as they run out to different marks from the dock.
Although some blue water has pushed in as close as 13 miles from the shore satellite imagery has shown that the bulk of cooler water to be around 40 miles from the lodge. Most boats have started to see bait and sailfish activity within as little as 30 minutes run from the lodge but it proved worth travelling further to the cooler water that the billfish prefer.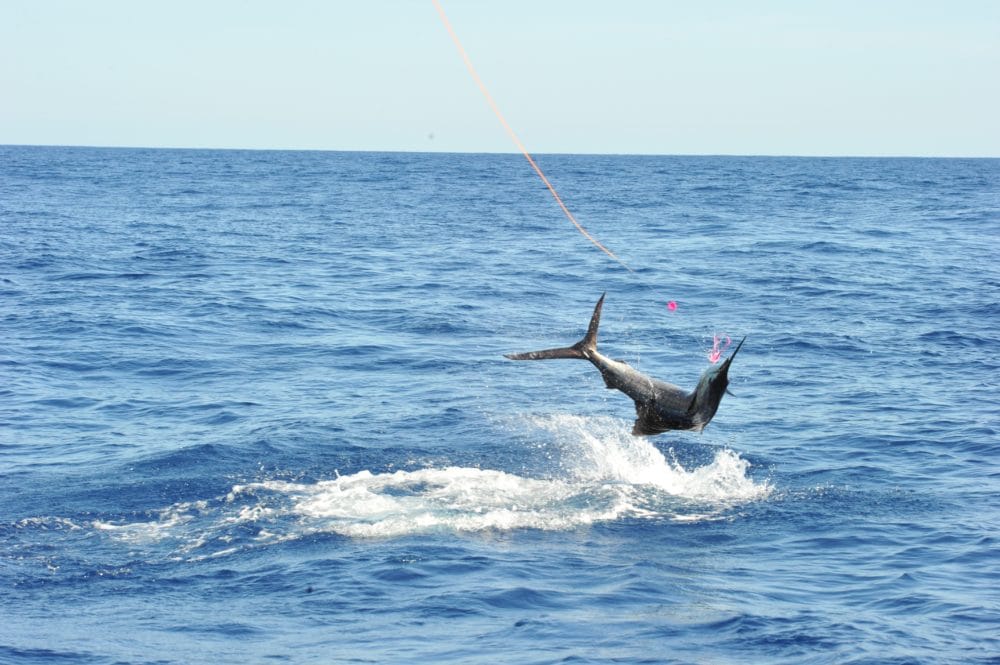 For more details and to discuss the best time to target sailfish and Marlin on fly, please contact Peter McLeod or call the office on +44(0)1980 847389.