Guatemala is home to some of the best sailfishing on the planet. The Great Sailfishing Company has been hard at work and the fishing has been on fire!
The billfshing has always been good in Guatemala, but we have not seen this many fish in several years at this point in the season. Many of these fish are holding in pockets of warm water roughly 40 miles from the dock. These pockets of warmer have been holding large schools of bait. Not only have we been seeing huge numbers of sailfish, good numbers of dorado and blue marlin are showing.
The sailfish have been concentrating in good numbers, and we has been seeing and hooking some monsters, with several greater than 150lbs being landed in the past few weeks. Currently the all tackle (IGFA) record stands at 221lbs and recently we have been knocking on the door – there is certainly the opportunity for a new record on 20lb tippet ! Generally the weather has been great with warm days and calm seas.
Even better, is that there are indications that the warm eddies are moving inshore so that our boats are now finding fish within ten miles of the dock, providing more time on the water for anglers to catch (and release) plenty of billfish on our charters.
If you haven't been to Guatemala before or had the opportunity to cast a fly to a lit-up sailfish 20ft from the stern of the boat it is a thrill not to be missed. If you are considering a trip, please get in touch as we are already booking for 2021.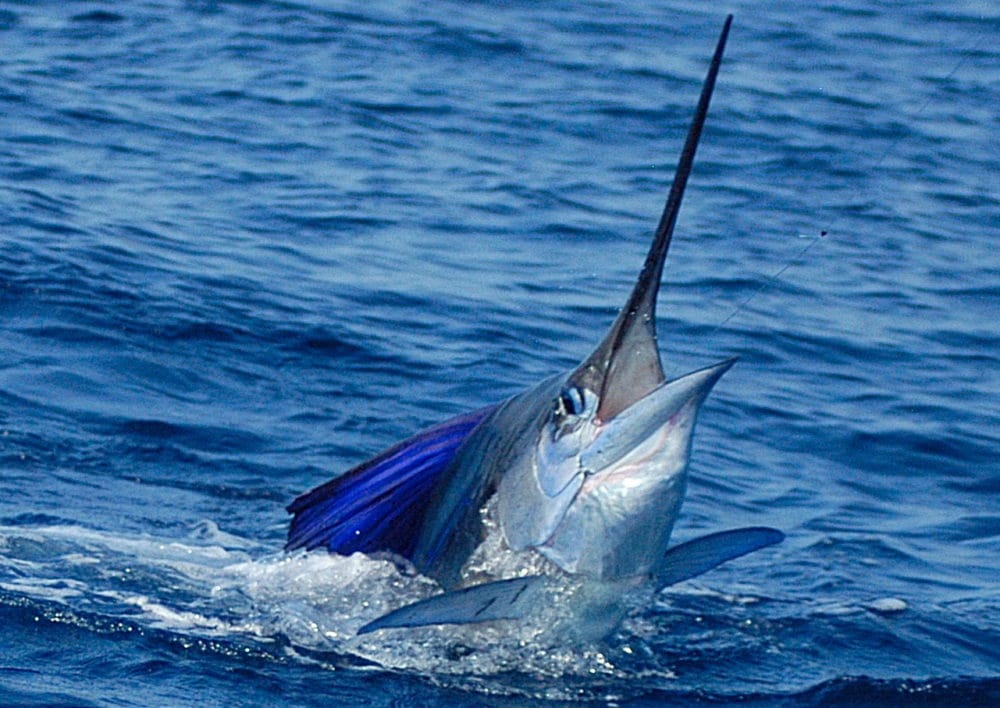 For more details and to discuss the best time to target sailfish and Marlin on fly, please contact Peter McLeod or call the office on +44(0)1980 847389.