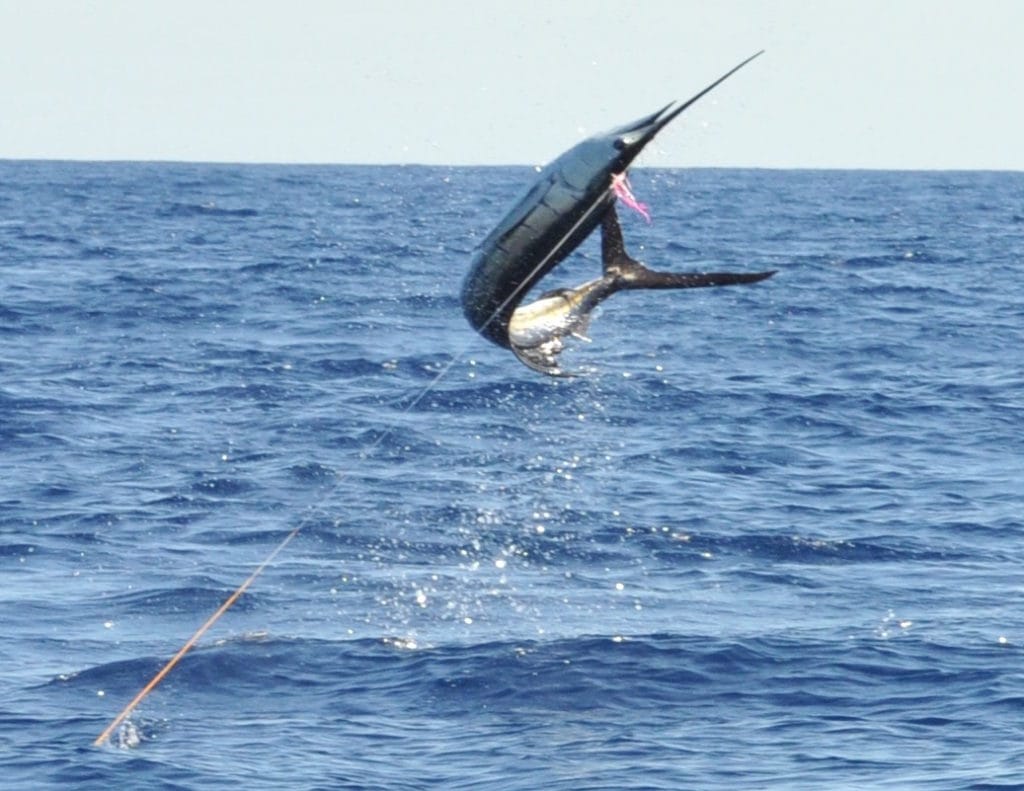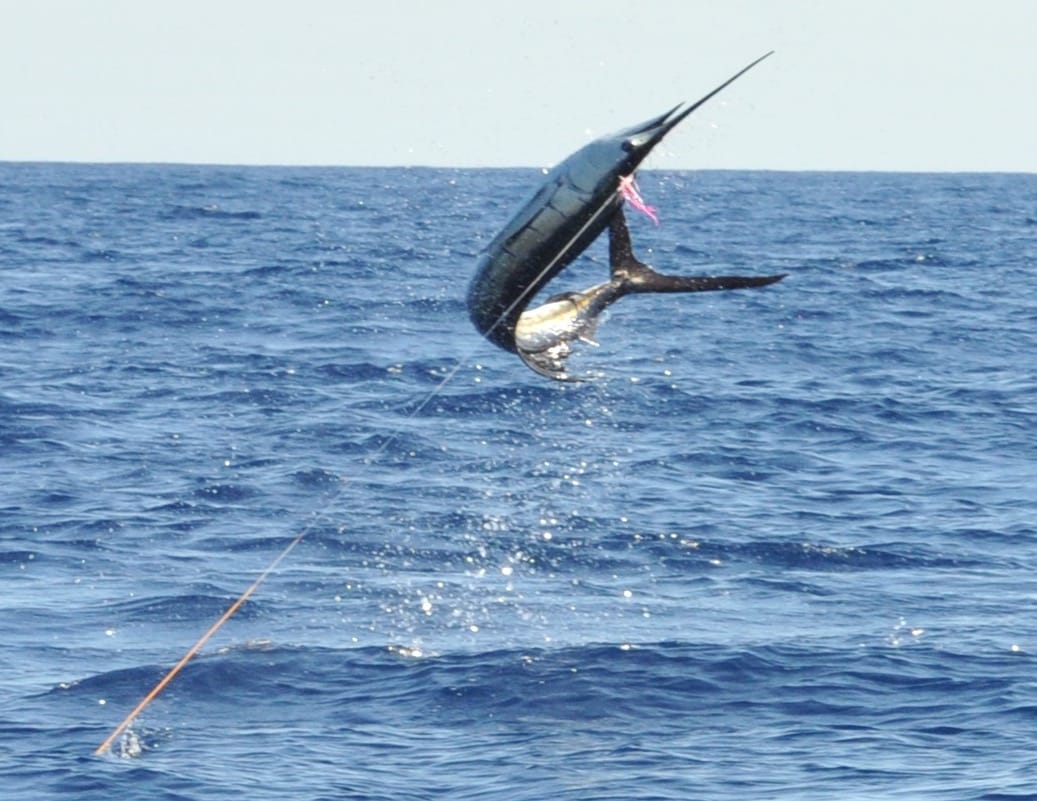 Things are still "changeable" in Guatemala. One day the sun is out and the seas are calm – the next a quick front can push through and drive up the seas and scatter the bait (along with the billfish that were concentrated on them)……..but as we head further into the dry season, the vast majority of days have become perfect fishing days. (Of course many would say that very day is a perfect fishing day). There is a great variety of fish to be caught at present – as well as the ubiquitous sailfish, we are catching plenty of tuna and good sized dorado. There are even enough Blue Marlin showing to have the opportunity to cast a fly to one on almost a daily basis. So it was with Andy Rickard who made the trip down after waving his wife onto the plane home while he headed South to the sunshine. We were only raising high single digits of billfish his first day out on the water with a long wand in hand – but one of those was a Blue Marlin, so some compensation there………..nevertheless, he had come down specifically to catch a billfish on the fly,and we were there to help him.
We set the Reel Diver up for flyfishing, and rigged a good bunch of horse ballyhoo tied up to penn spinning rods for a quick and easy teasing rig – and were ready for when the sails came into the teaser spread. After a couple of attempts, Trveor masterfully hooked into one of the largest sails that we have seen so far this season, and hunkered down for the fight.The fish took off with the Billy Pate reel screaming in Trevor's hands, and the cap'n fired the CATS into hard reverse to give chase and prevent the 350yd capacity reel being spooled. The fight took some considerable time, but eventually the billfish was brought to the stern – and estimated in excess of 160lbs !! That is some fish on a 13wt fly outfit !!! The fishing continues to improve and each day becomes more consistent – and with more of the fleet going out each day, locating the pods of sailfish is also becomeing quicker and more predictable. If you want to catch a billfish – or even a Blue Marlin – on the fly, now is a GREAT time to come down and give it a go.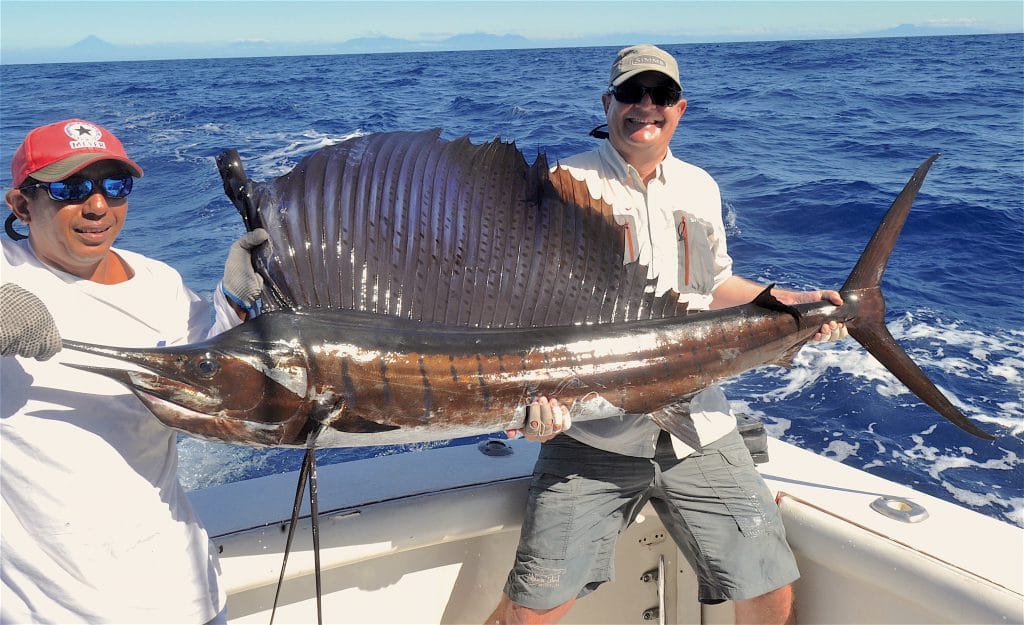 If you would like more information please contact Peter McLeod or Charlotte Chilcott or call on ++44 1980 847389. Alternatively click HERE if you would like us to contact you.