Guatemala – possibly the best billfish destination in the world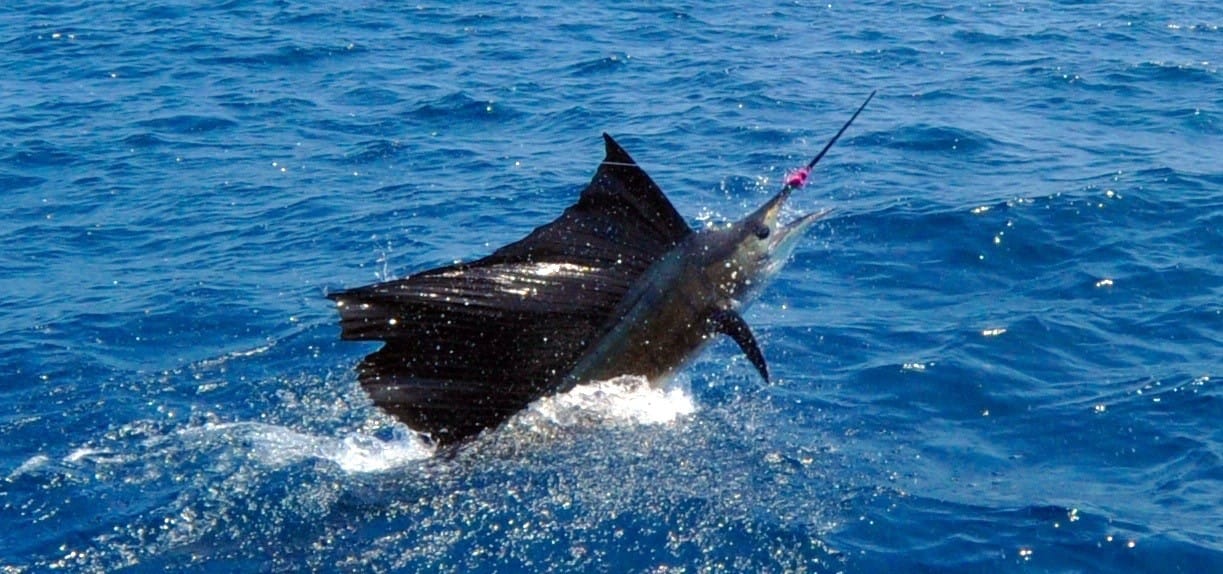 The most recent report back from Guatemala shows how much the fishing grounds can change day to day. Seas remained calm with sunny skies and light to no wind every morning but fishing grounds varied between 20 miles out and up to 47 miles out.
Undeterred by the ever changing fishing grounds, the boats all saw good results. Between them, the boats reporting raised sailfish in the teens to the low thirties and released fish ranging from the high single digits to the low twenties. Pretty good results however you look at it. One particular boat, fishing conventional tackle for 2 days, released a total of 37 sailfish along with landing 5 dorado. One of which was in excess of 40 lbs.
Having filled their boots with sailfish, they decided to target marlin on their second, and final, day and had 2 blue marlin in the spread. The first, hooked on conventional tackle was quickly brought to the leader and was a nice 250 lbs fish. Changing over to fly, a second blue marlin was teased to the transom but despite a couple of charges to the fly, didn't result in a hook up.
That's fishing for you but they are planning on heading back for round two.
If you would like more information please contact Peter McLeod or call on ++44 1980 847389. Alternatively click HERE if you would like us to contact you.