Jardines de la Reina, Cuba October 2024
1st November – 9th November 2024
Alex Jardine will be leading a hosted group to the expansive saltwater flats of Jardines de la Reina in Cuba in search of bonefish, permit and tarpon. the trip will be aboard the latest addition to Avalon's superb fleet of liveaboard vessels, Jardines Avalon IV.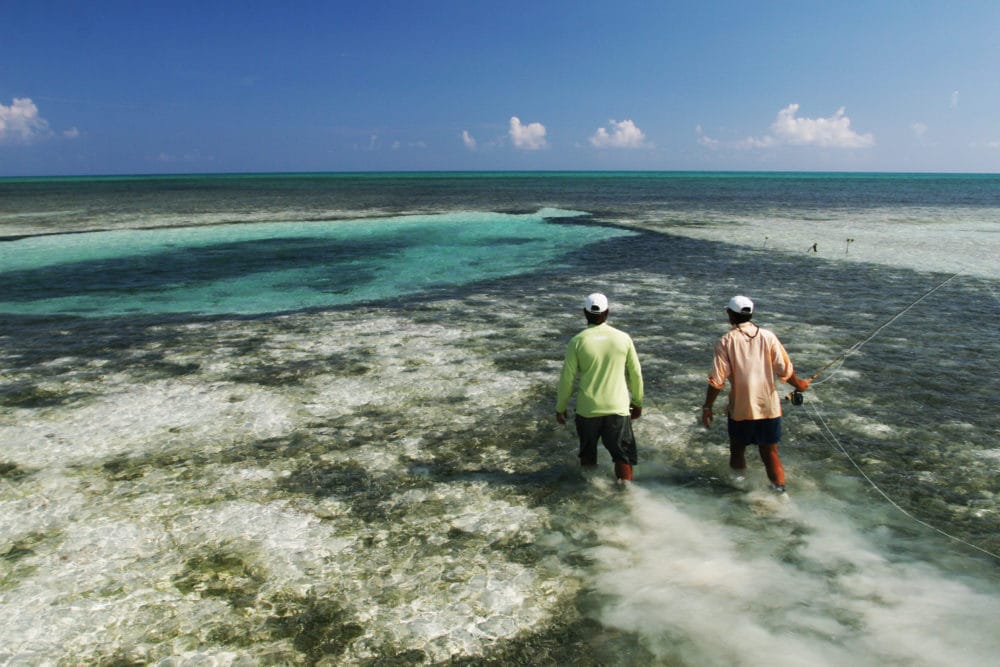 Named the Queen's Gardens by Christopher Columbus, the Jardines de la Reina is a pristine chain of islands that run more than one hundred miles along Cuba's south-eastern coast. This vast marine park, bigger in size than the Florida Keys, is ideal for fly anglers who wish to live and experience fishing from dawn till dusk aboard a series of purpose built liveaboard vessels.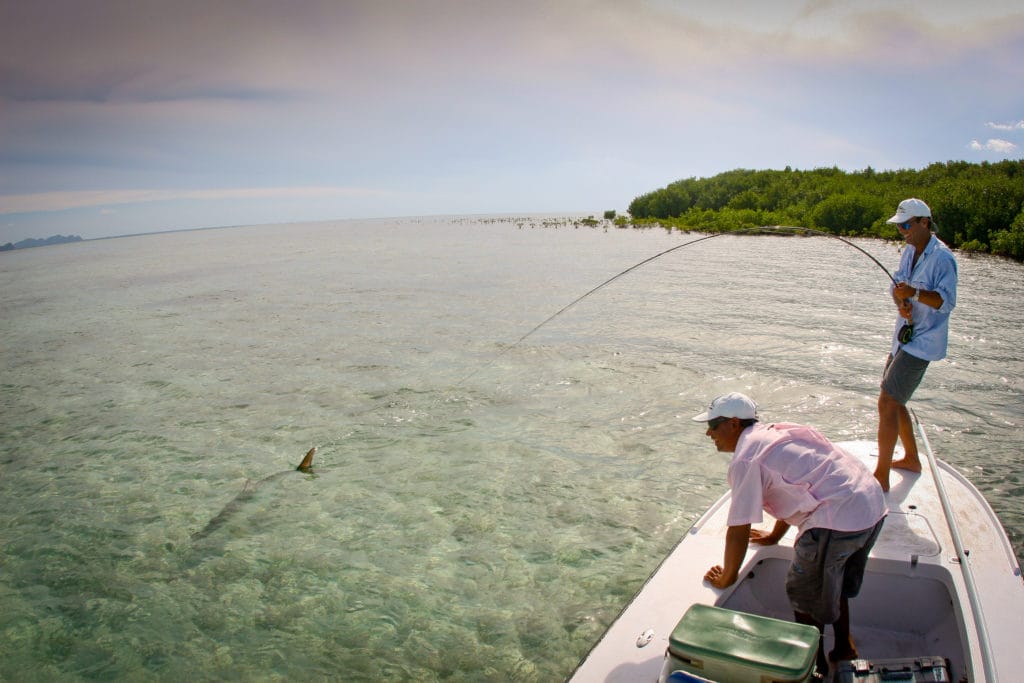 The average sized bonefish is perhaps a solid three to five pounds, but there are opportunities for fish in the seven to ten pound class every day. The huge variety of species available here is an added bonus with everything from mutton snapper on the flats to wahoo and giant Cubera snapper on the drop offs. The flats environment here is a fantastic combination of wadable white sand and turtle grass flats that are accessed by skiff.
Tarpon are prolific with many "baby" tarpon – fish in the ten to 40lb class in the channels. On the flats the average size grows to 45-80lb with some specimens growing to 120-130lb in the deep ocean channel. Permit are also found in good numbers, and many of these fish will be in the 20 to 30lb class, with a few well over 30lb.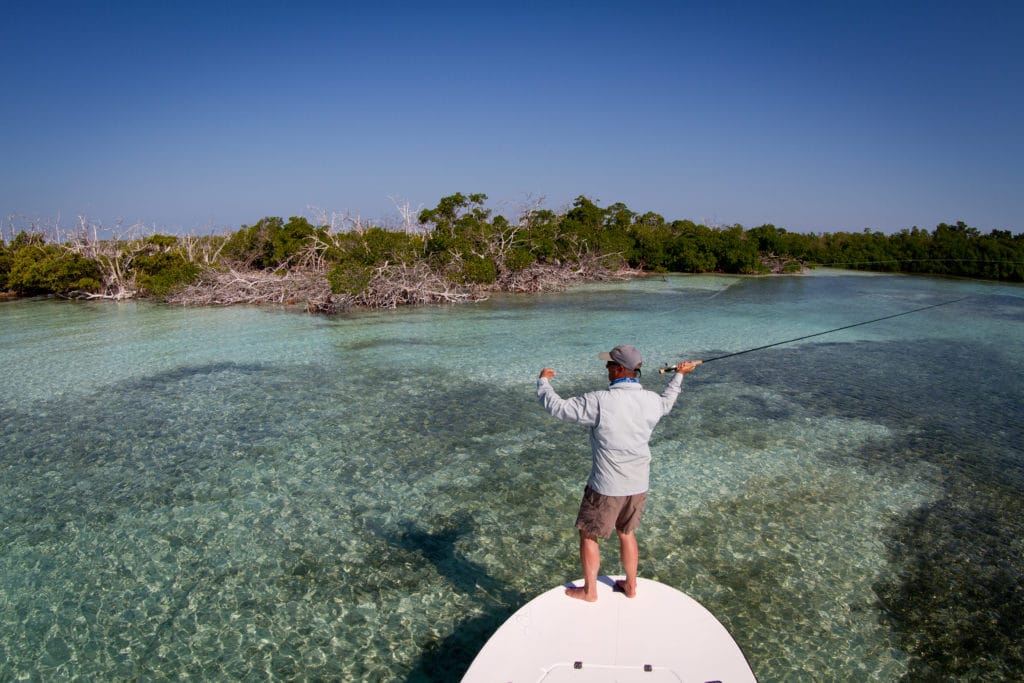 For anglers that land a permit, there is an excellent chance of completing a Grand Slam the same day. Tarpon can be found at just about any time and tide level as can bonefish. Over the years, there have been numerous Grand Slams caught by fly fishermen. Fishing hours are totally at the discretion of the clients, unlike many other lodges.
The fishing day normally begins with breakfast at 0700 and departing for fishing from 0745 onward. Lunch can be taken back at the mothership or on the skiff and is at the angler's discretion. One of the main joys of fishing here is the sunset hour. Often it is calm, and schools of tailing and laid up bones can be seen hundreds of yards away, their golden tails glistening in the light of the falling sun. This is the time that most operations are heading back to the lodge so this magical witching hour is missed.
The Accommodation – Jardines Avalon IV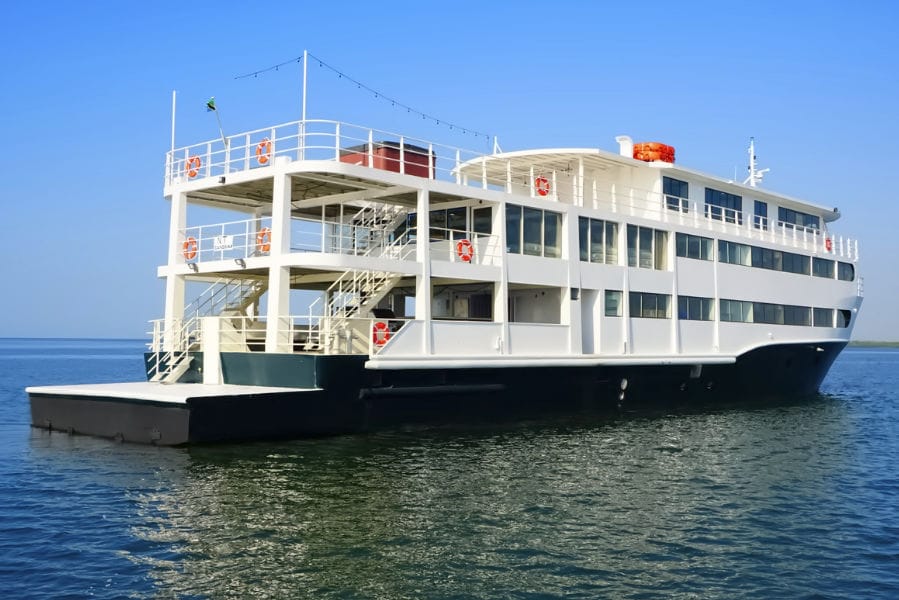 The hosted trip will be based from the newest addition to the Avalon fleet, Jardines Avalon IV. A 180′ luxury motor yacht with 20 state rooms, including four suites with balcony. All cabins have private bathrooms and two beds (double or twin), air-conditioned with individual thermostats. The vessel also features an air-conditioned lounge, dining area with bar, shaded upper sun deck with wet bar and two jacuzzis.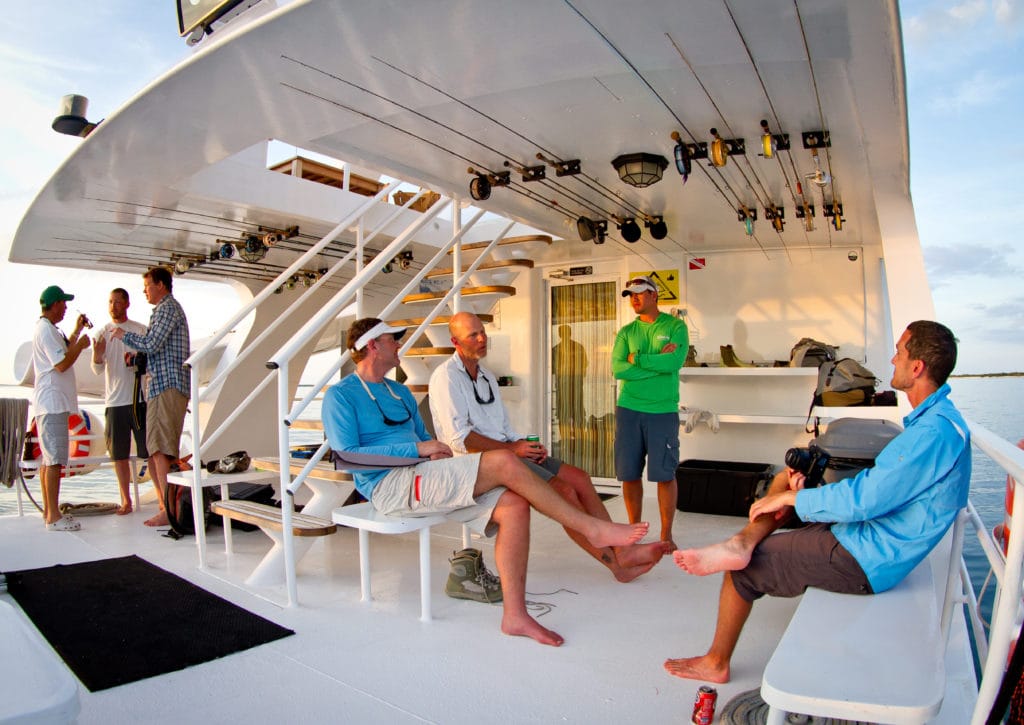 The food aboard all of the Avalon vessels is a wonderful selection of Cuban cuisine, grilled fresh seafood and vegetables along with many international delights. The chefs are well versed in many different styles and will be sure to amaze you during your stay aboard. In addition there is a full bar with a selection of Cuban beers and rum, international wines, and a variety of spirits. The attentive crew will be there to take care of your every need and make sure you have a wonderful trip.
Why Alex wants to visit this destination:
Alex is always looking for a new adventure and having experienced the wonderful flats fishing in Venezuela and Mexico he has decided it is now time to turn his sights to the bonefish, permit and tarpon of Cuba. Few Caribbean destinations are more synonymous with Grand Slams than the flats of Cuba.
One of Alex's great enjoyments in fly fishing is stalking fish in shallow clear water, this is exactly what Jardines de la Reina offers. Whether it be whilst wading the hard white sand flats or stood up front on the skiff polling through turtle grass, eyes fixed on finding feeding permit or rolling tarpon.
Aside from the fishing, Alex has always wanted to visit the colourful city of Old Havana and to see the unique architecture and wonderful 1950s cars that are still kept in working order to this day.
Trip Itinerary:
Friday 1st November: Arrive in Havana and overnight.
Saturday 2nd November: Road transfer from Havana to Jucaro, water taxi to Jardines Avalon IV.
Sunday 3rd November to Friday 8th November: Five full and one half days fishing Jardines de la Reina.
Saturday 9th November: Water taxi to Jucaro, road transfer to Havana. Depart Havana.
This is a great week for experienced and first time saltwater flats anglers with a range of species to target from a variety of saltwater flats.
For more information and an itinerary please contact Alex Jardine or call our office on +44(0)1980 847389.