Last week in Iceland began with some rain on the west coast that did a wonderful job of topping up the rivers without flooding them. Temperatures have remained reasonably consistent between 13 – 17 degrees fish some sun peaking through, but warm an overcast generally making for ideal fishing conditions. As some of the northern rivers open up the continuing trend of large multi sea winter fish is providing some spectacular opening weeks, most notably at Nes on the Laxa I Adaldal and the Svarlbardsá.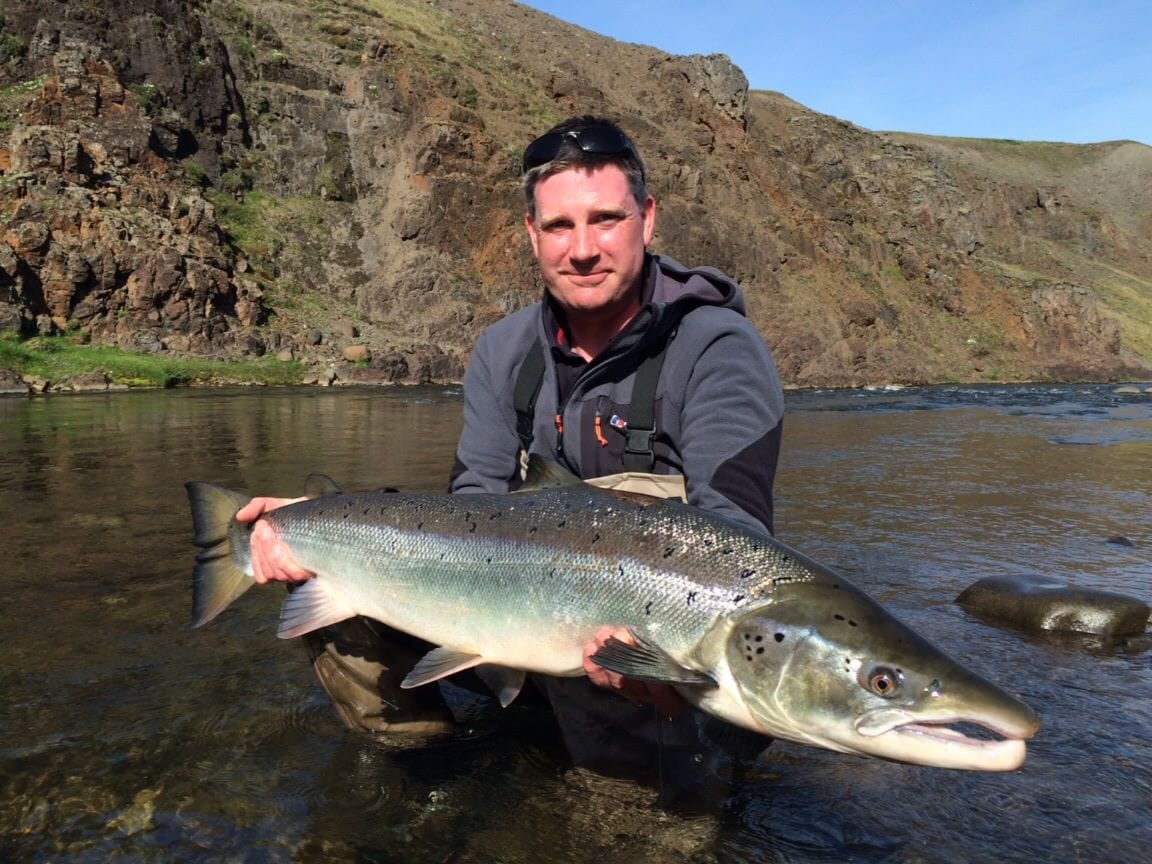 Although Midfjardará up to this point has only been for six rods the river continues to have outstanding fishing landing over 440 fish so far. The water levels are perfect having had a little top up from rain last week which has led to fish finding their way right up through the whole river already. Three fish over a metre have been landed so far, and all the multi sea winter fish are exhibiting classic torpedo body shapes and in excellent condition. The grilse are already beginning to show up which is earlier than usual, and are short and fat providing excellent sport. So far most action has been as per usual on small hitched tubes and Sunrays as you would expect. A rod has become available in 21 – 24 July due to a cancellation and this would be a prime spot at £5,200.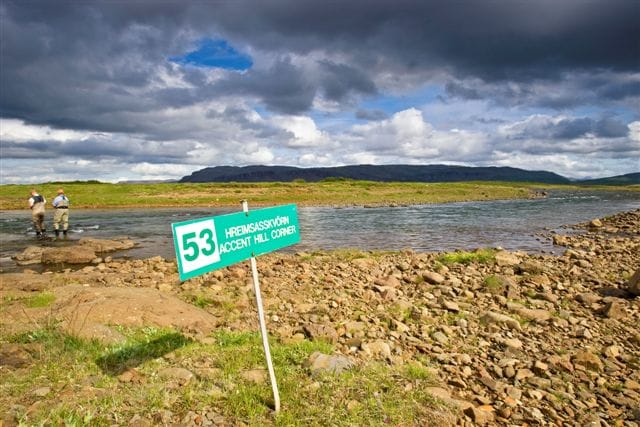 The Langa is following suit and has reached 331 fish already. Like Midfjardará the river benefited from the rain and there are now fish right through the system even into the mountains. When the water dropped back a bit it was immediately obvious that fish had taken full advantage and run hard, including good numbers of grilse.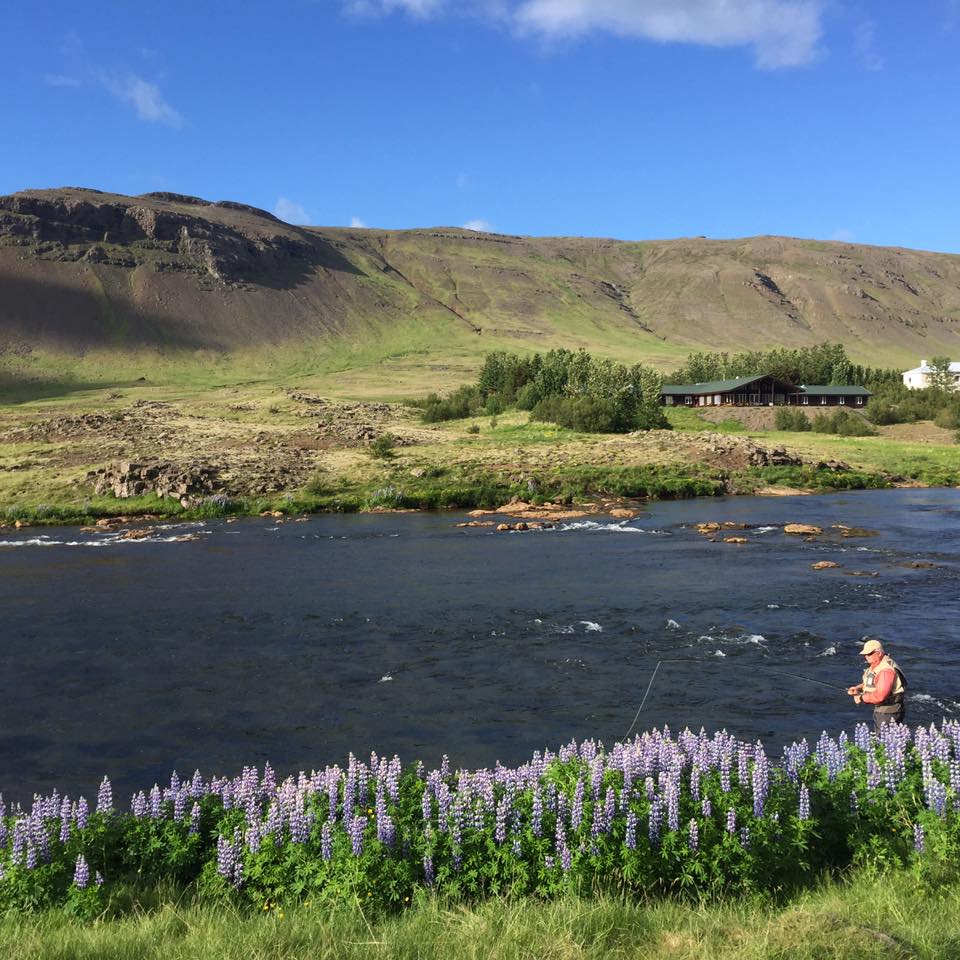 The Laxa I Kjos has had very little rain, although the water height has been maintained from the snow melt giving it a perfect height. There are good numbers of fish pushing in on every tide, although the colder water is slowing them down a little. The river has reached 120 fish and the grilse runs have now also begun in earnest. Amongst there number the guides are seeing a few multi sea winter fish still pushing through the lower river along the first of the sea trout which have turned up in the meadows earlier than usual. They are still catching on normal hitching techniques and floating lines and at some point in the not too distant future if the water warms a little a group is going to have a bonanza.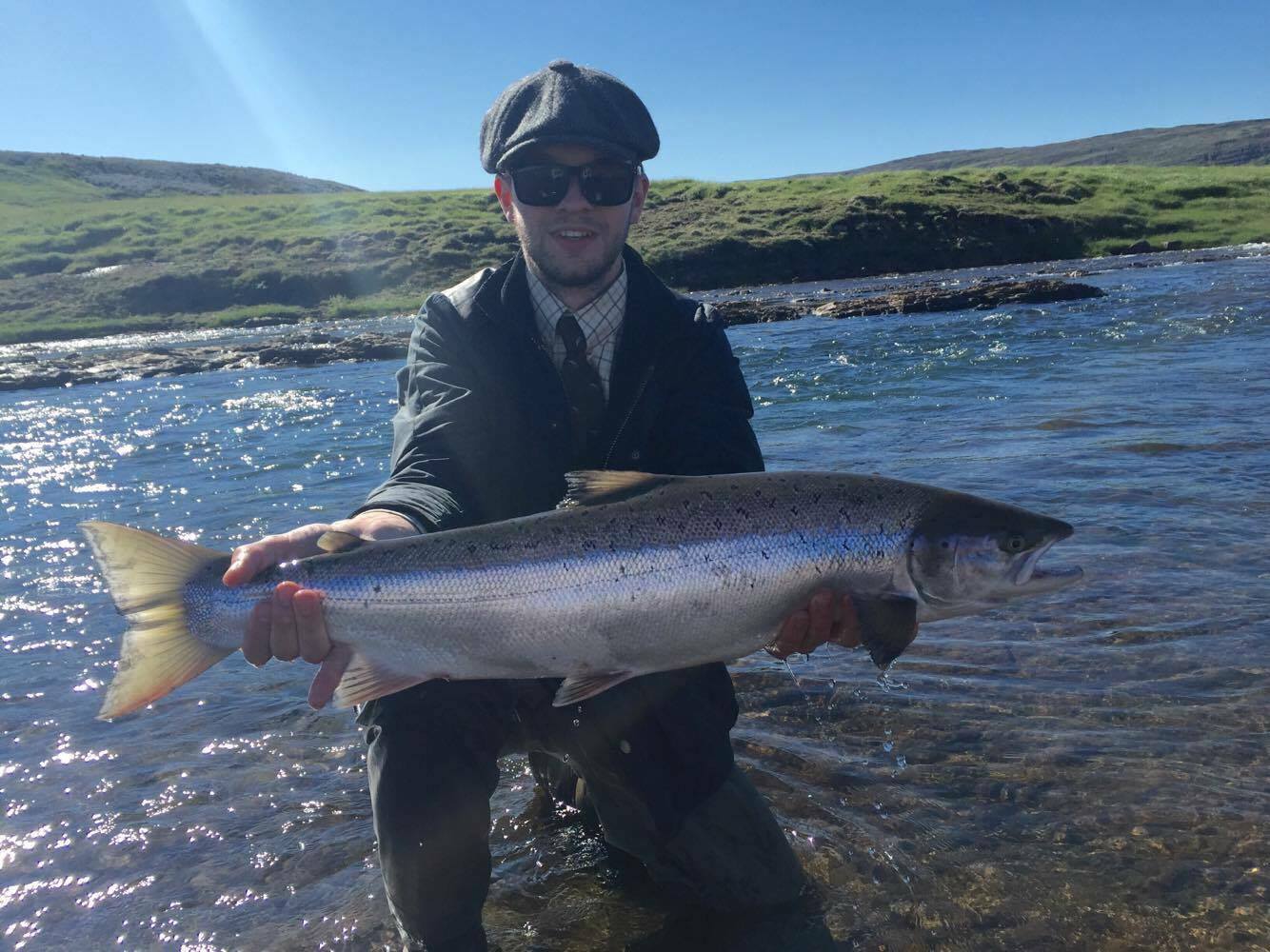 Laxa I Dolum started with a bang. The opening group that just left the river caught 42 salmon on 3 rods in 2 ½ days! This is the best Laxa in Dolum opening for many years. Fish are spread out the system all the way through the beats and they are mostly large multi sea winter salmon. The Image below shows Harpa Hlin with a large male salmon from Hoskuldur, measuring 96 cm. She had also caught and released a fish in the morning of 84 cm.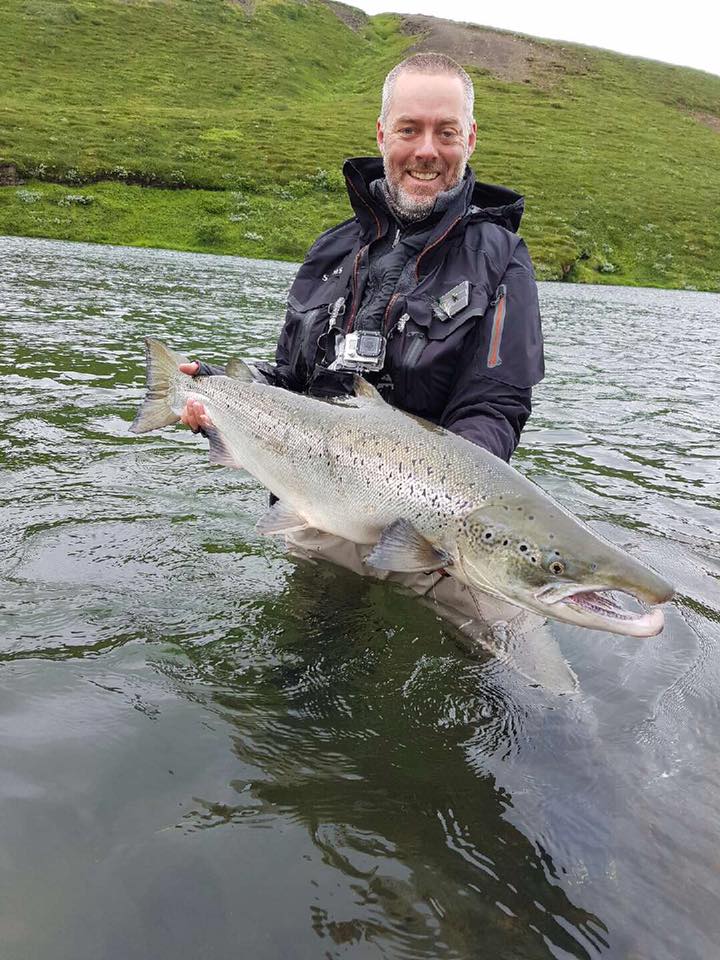 On the Nes beats on the Laxa I Adaldal the first group have just finished and after three days of fishing they had 91 fish, 11 of which were 20 lbs plus! Never has there been opening fishing like this, and we look forward to the season to come.
Svarlbardsá as expected we started on a high note landing 22 salmon for the first three days. Sizes from 76-96 cm. This is going to be a good summer.
For more information on Iceland fishing please contact Peter McLeod or Alex Jardine or call our office on +44(0)1980 847389.