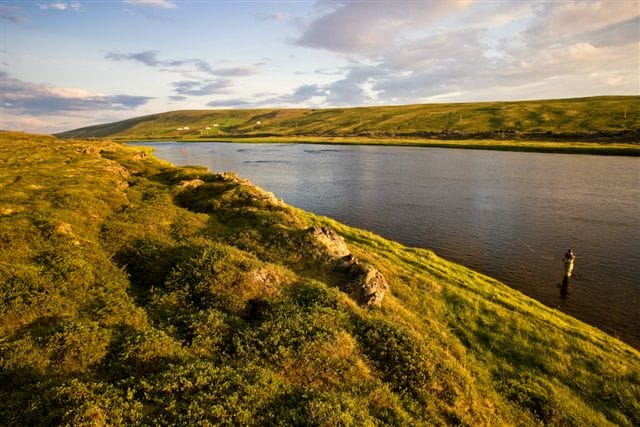 Summer has arrived in Iceland, and over the last week temperatures have reached as much as 20° Celsius. No activity has occurred at the Eyjafjallajokull volcano in southern Iceland for the last 10 days. It is looking increasingly likely that the volcano eruption has ended and currently there is only steam coming from the crater. Scientists in Iceland have confirmed that the volcanic eruption that disrupted global air travel is winding down.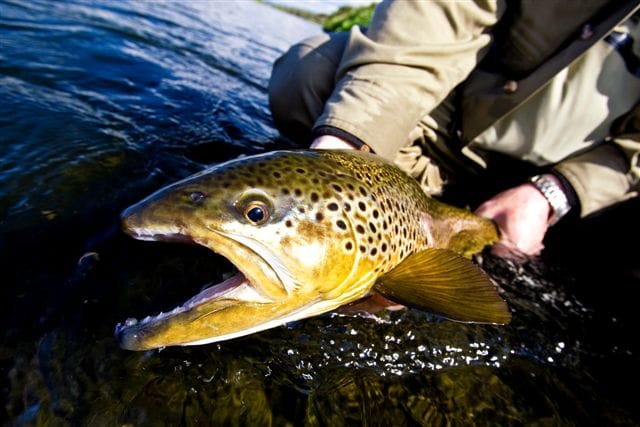 During the summer the sun barely sets in Reykjavík and it is light round-the-clock in the north of Iceland. The trout season opened on 1st April 2010. The fishing started off slow due to very cold weather but as the temperature began to rise, so did the trout. On Saturday, 29th May, the famous trout fishing beats on the Laxardal and Myvatnssveit where opened for anglers. The first day produced 250 trout from Myvatnssveit only, and the Laxardalur produced close to 60. The first two days provided great sport, and in the evening of 31st May anglers had reported landing over 500 trout from the two beats. Most of the fish caught are between 45 and 60 cm, but bigger specimens have also been reported over 65cm. We look set to have another fantastic season on these phenomenal trout beats.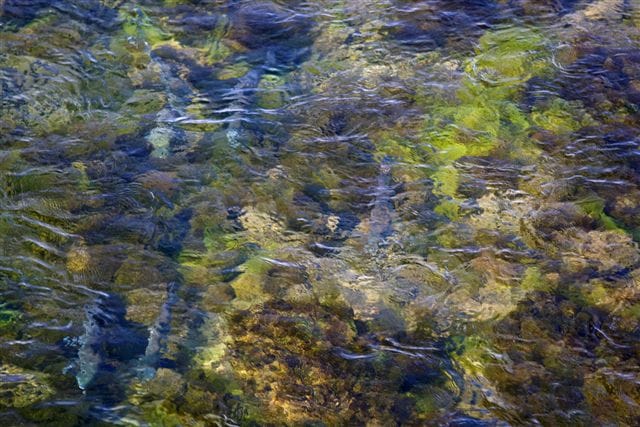 With the salmon season closing in and the first rivers due to start on 5th June, avid anglers have been on the lookout for the first salmon. There have indeed already been sightings! Anglers closely follow reports from Nordurá River – Iceland most famous spring river. It is the first to be opened and it has been over a week since local residents reported salmon entering the river. According to Guðni Guðbergsson, one of Iceland's leading fisheries biologists, the likelihood of a highly successful salmon season for 2010, is in all probability very, very good. "Good years come a few in a row, just like the bad years, and we have had two outstanding years in 2009 and 2008. Last year we had an "almost 2008" with the records shifting to the western north coast rivers. I'm not going so far as to say that we might be looking at another record season, but it might well be in the same vein as 2009".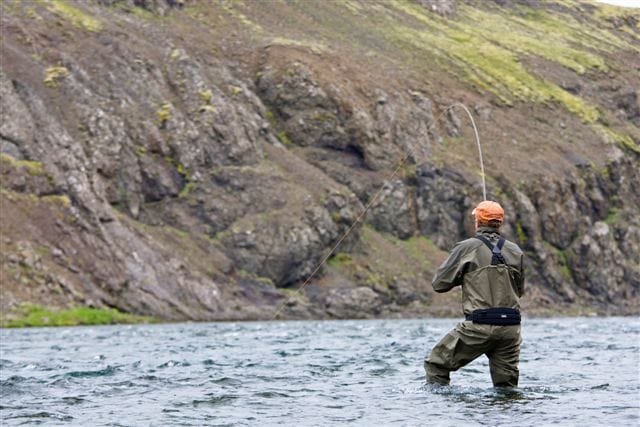 The stage is set, and with these words ringing in our ears we look forward with huge anticipation to another season in Iceland. For those who have held off or been forced to change their plans there are a few excellent last minute rods available on a few of our rivers, so we hope you will take the opportunity to come and try them yourself.