Further to the announcement of the changes to the organisation of the Laxa I Adaldal (Big Laxa) on the North coast of Iceland there is still some prime availability at both lodges. This stunning river is famous in Iceland for being one of the few to have large multi sea winter salmon. It regularly produces fish over 20 lbs and the odd fish over 30 lbs which is very rare in Iceland and is thought of as Iceland's Alta.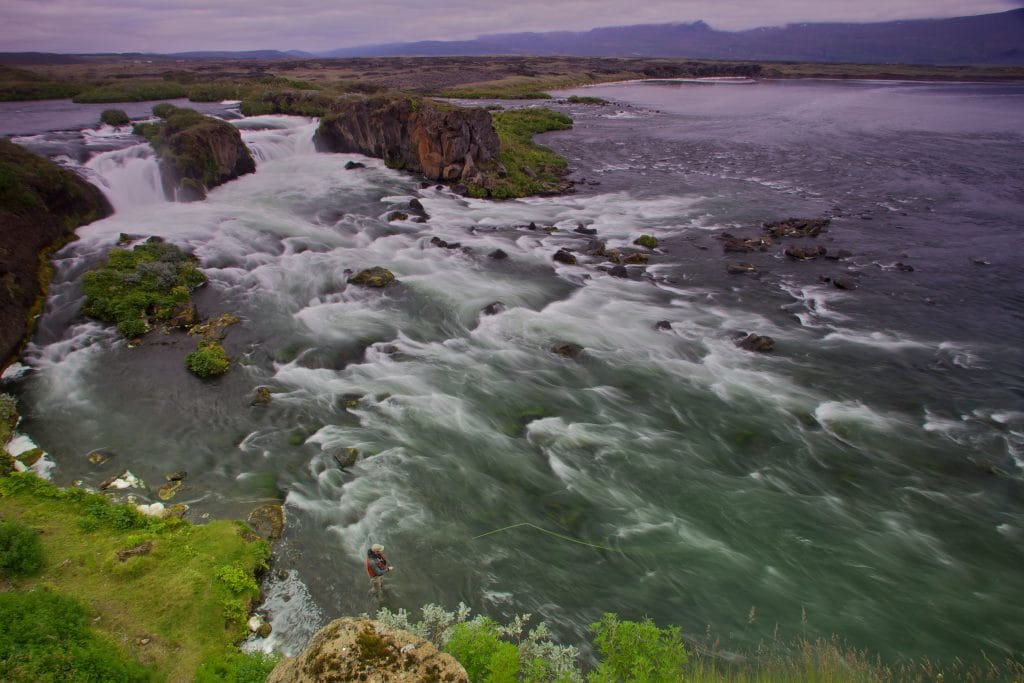 The Laxa I Adaldal is a special river that many fall in love with and some have been fishing for over 30 years. It is a very green valley compared to some of the more stark areas of the country. the river meanders through wide open meadows through the upper and middle sections before cascading over waterfals and rock pools in the lower part. Perhaps this is why genetically they have to be so powerful. It is fished in a very traditional manner with double handed rods, yet still using small using small flies on floating lines as the water is crystal clear. This can be misleading sometimes as the black laval sand can make it look much deeper than it is. Size 6 to 12 flies are the go to. The pools are wide, interspersed with riffles from boulders providing perfect lies and superb fly water. Pools are easily accessible by vehicle and it is possible to fish most of the river from the bank.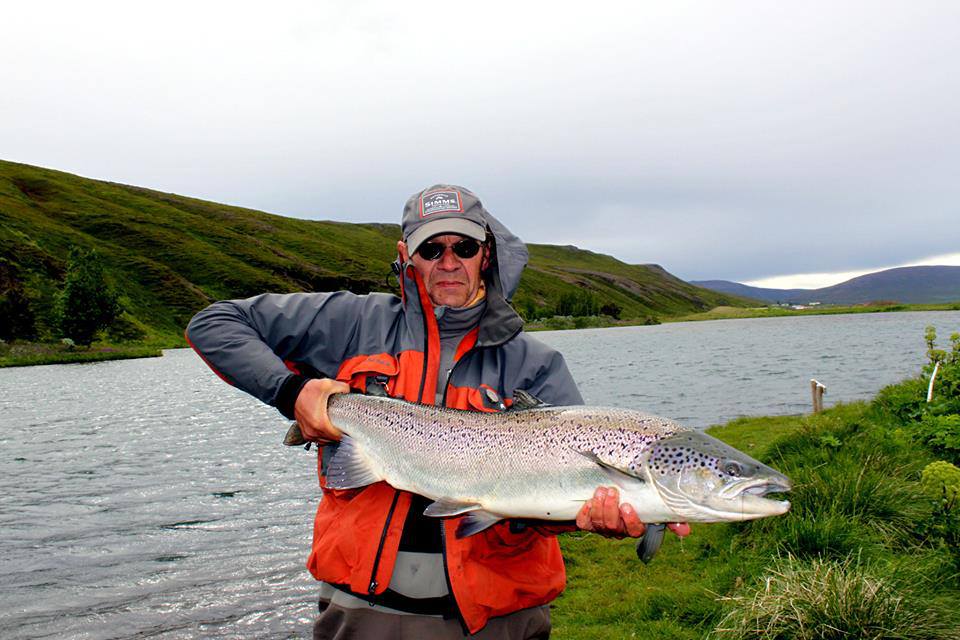 The whole river will now be sold as one entity based from two different lodges; Nes and Vakaholt. The number of rods on the system is being reduced from 17 to 12. The aim is to provide fishermen with a high level of personal service in smaller groups and it will be possible for fishermen to fish the whole river in three days. For the first time in some 70 years it will possible to fish Æðarfossan, Mjósund, Brúarsvæðið, Núpafossbrún; Höfðahyl, Presthyl, Vitaðsgjafa, Hólmavaðsstífla and Óseyrin on one trip to Laxa I Adaldal. The season runs from the 1 July to 21 September. Prime time is normally the last two weeks of July and early August, but things might be changing as fish are arriving earlier.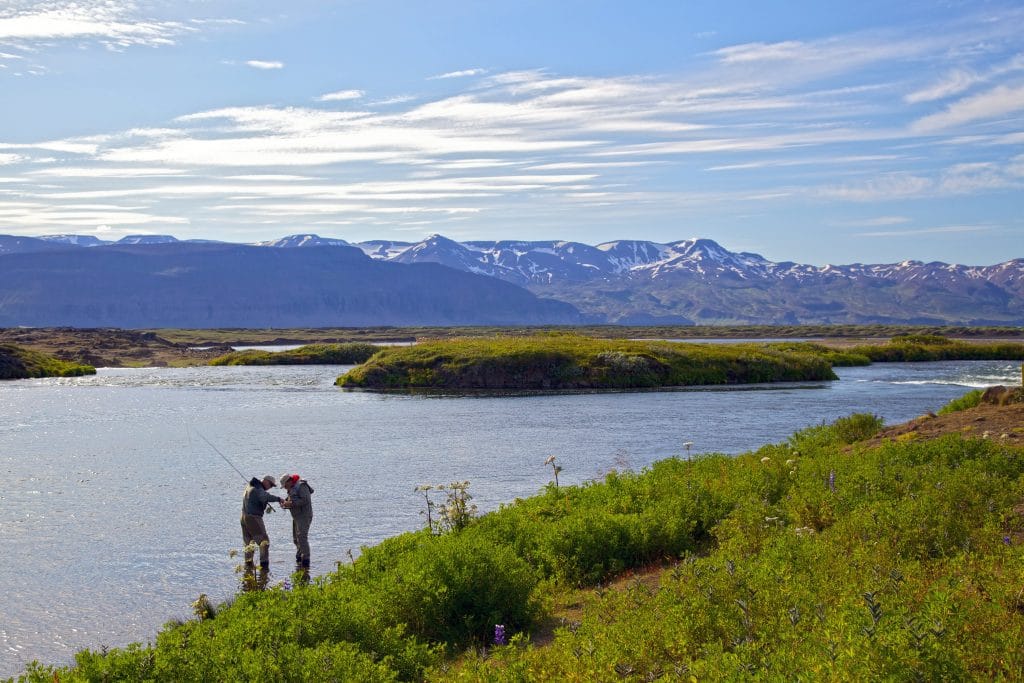 Availability:
2 – 5 July: 1 rod – ISK 474,000 per rod (£2,880) – Sold
5 – 8 July: 4 rods – ISK 492,000 per rod (£2,980) – SOLD
8 – 11 July: 1 rods – ISK 528,000 per rod (£3,200)
11 – 14 July: 1 rods – ISK 564,000 per rod (£3,420) – SOLD
14 – 17 July: 3 rods – ISK 600,000 per rod (£3,640) – SOLD
17 – 20 July: 3 rods – ISK 672,000 per rod (£4,080) – SOLD
20 – 23 July: 2 rods – ISK 708,000 per rod (£4,290)
23 – 26 July: 4 rods – ISK 708,000 per rod (£4,290)
26 – 29 July: 2 rods – ISK 708,000 per rod (£4,290)
29 July – 1 August: 2 rods – ISK 672,000 per rod (£4,080) – Full
1 – 4 August: 2 rods – ISK 672,000 per rod (£4,080)
All prices in Icelandic Krona (ISK) will be converted at the point of booking. The GBP prices above are a guide price at date of publishing. The cost includes transfers, full board single room accommodation and shared guide.
The cost excludes additional transfers, international travel, additional accommodation, alcohol and gratuities.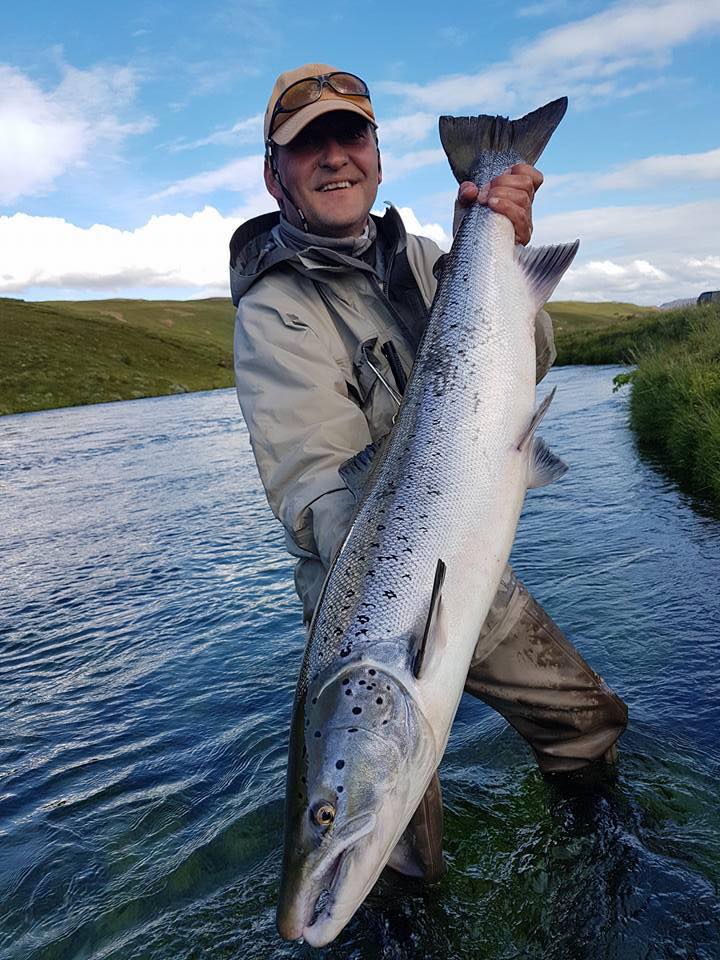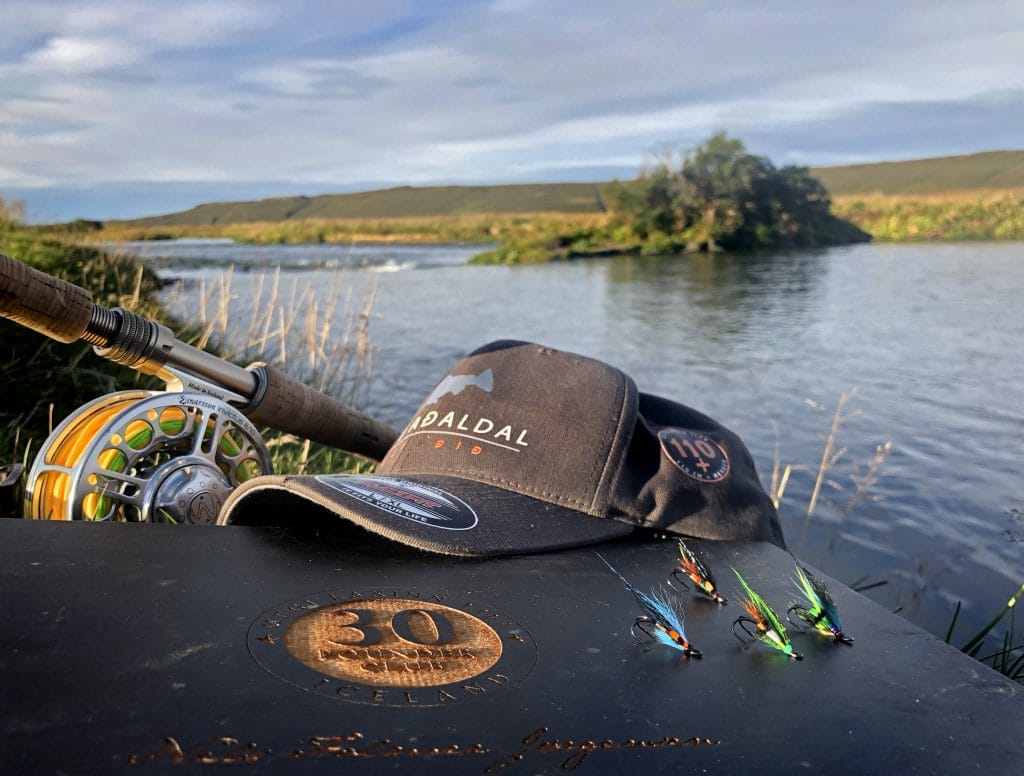 If you would like the opportunity to fish this most special of rivers please contact Peter McLeod or Alex Jardine or call +44 (0)1980 847389.