Iceland has always had a reputation for consistent numbers of salmon, but not many big fish. The average size on most rivers is between 6 – 10 lbs which is phenomenal on light tackle and hitching on the surface. The size factor does occasionally put some fishermen off. There is a river on Iceland's north coast that has consistently produced salmon over 20 lbs for the last 35 years. It is also the river on which fly fishing arrived in Iceland. It is called the Laxá I Adaldal or "Big Laxá" by our American brethren.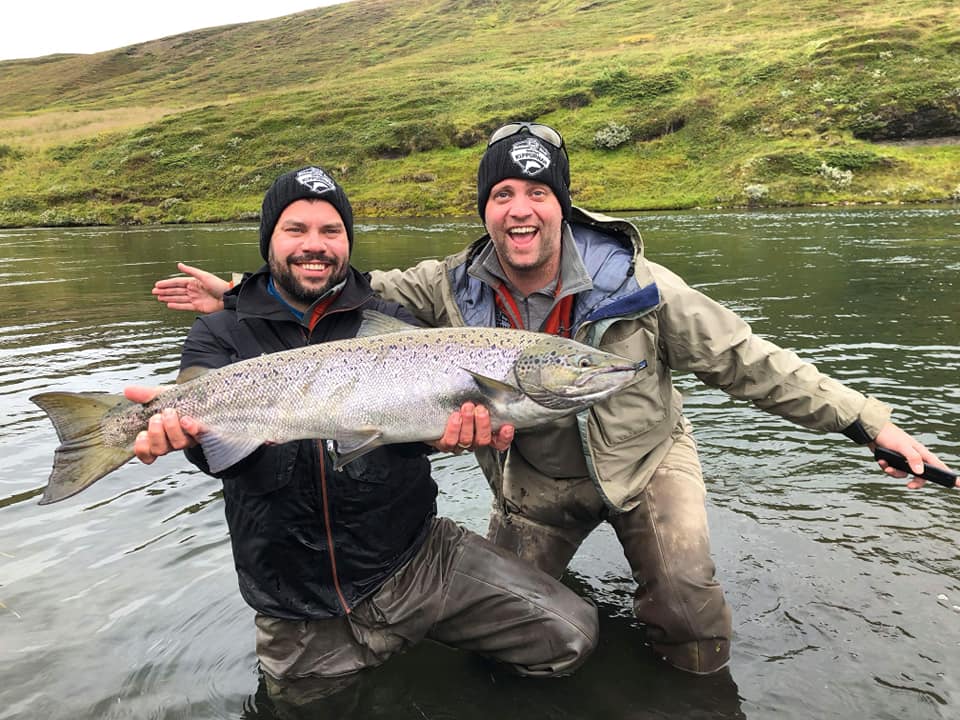 The Laxá I Adaldal is a large sweeping river, broad and powerful with wonderful slick fly water and perfect for those who prefer two handed rods. Long pools are punctuated with dancing riffles and smooth tails that end in intoxicating Vs. It looks deceptively dark in colour as a result of the black volcanic sand but the water is crystal clear. The rich nutrients that flood out of Lake Myvatn at its headwaters maintain a rich habitat that trout thrive in, to the point that the upper river is perhaps some of the finest trout fishing in Europe.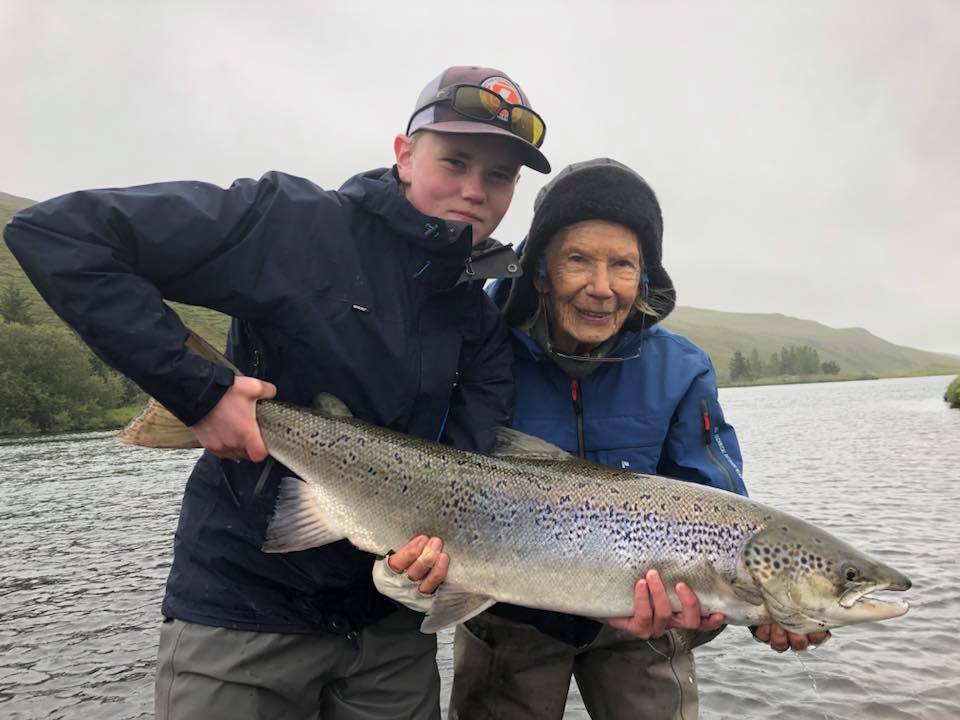 However it is the large multi sea winter fish that this river is so famous for. It is not a river to visit for numbers, but to try and land a few big fish. The first time I fished it I landed eight fish in four days between 12 lbs and 21 lbs, the last was right on the lip of a waterfall and the memory remains with me to this day.
If you would like more information on Laxá I Adaldal or any of the other rivers in Iceland please contact us or call +44(0)1980 847389.