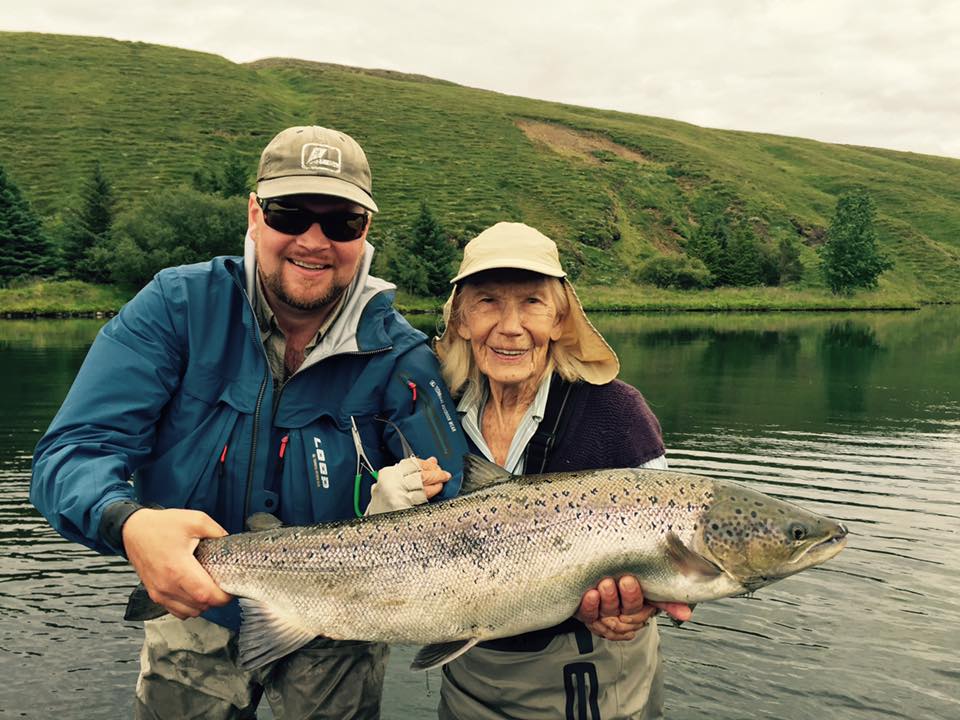 Despite some cooler weather Iceland is still fishing extremely well across the country and we are looking at a potential record season. It has rained consistently unlike years gone by, and now the rivers are running high and more importantly clear.
On the west coast Nordurá has now caught over 1400 fish and is catching approximately 80 – 90 fish a day to 12 rods. The Langá is closing the gap fast and has already caught over 800 fish with 90 caught in the last 2 days. Again, the Borgarfjörður rivers are flowing high, but clear. Even Hítará which starts later has caught over 450 to this point to 6 rods, and is looking set for a 1000 fish season.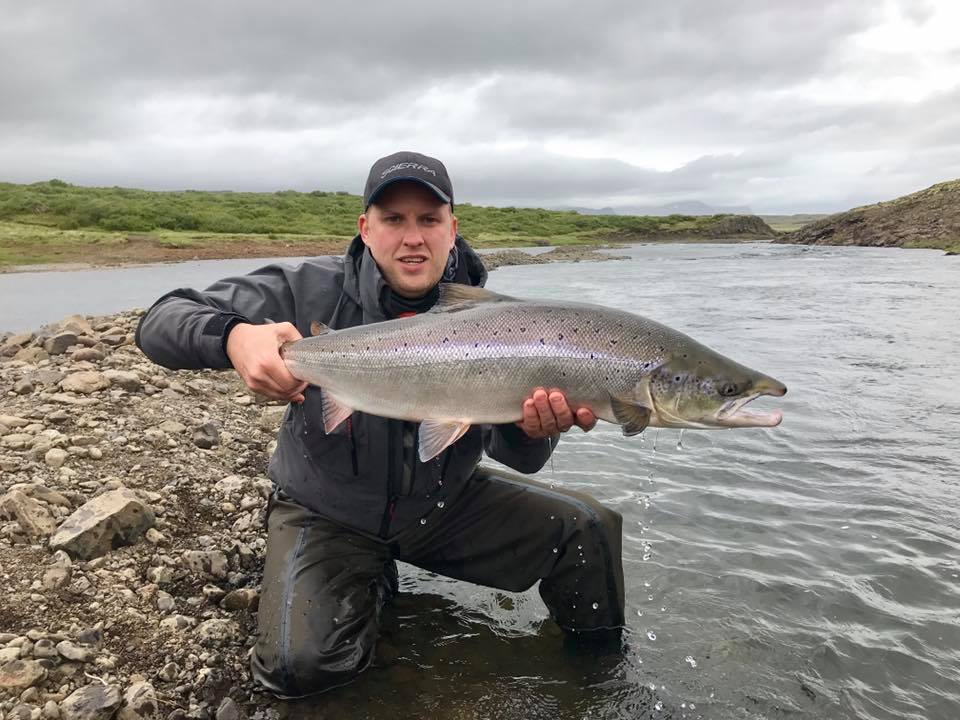 The Grimsá had a spectacular 6 days producing over 200 fish, many of them deep bodied bars of silver. The condition of these fish is the best seen in many years with even grilse sizing up to 70 cm. The river has just hit 480 fish with another month of prime fishing ahead of it. The Laxá I Kjos had 50 fish in the last three days and is currently just over 300 fish with the first few sea trout nosing their way into the meadows. There is so much water that the fish are being slowed by the lower waterfalls in the canyons, but there are now fish spread right through the system.
In the North the Nes beats on the Laxá I Adaldal have now reached over 70 fish, most of the large chromers that are bow waving across the large pools after flies. Numerous fish over 20 lbs have now been landed. Next year will be very interesting as the par count last year showed us that the par population is better than it has been in almost 20 years. There was a huge quantity of smolts that went to the ocean this spring.
The east coast has struggled a little due to very high water conditions so far, but we are expecting this to change shortly. Svalbardsá has reported 60 fish to two rods from the first of July with most of them being between 70 – 101cm.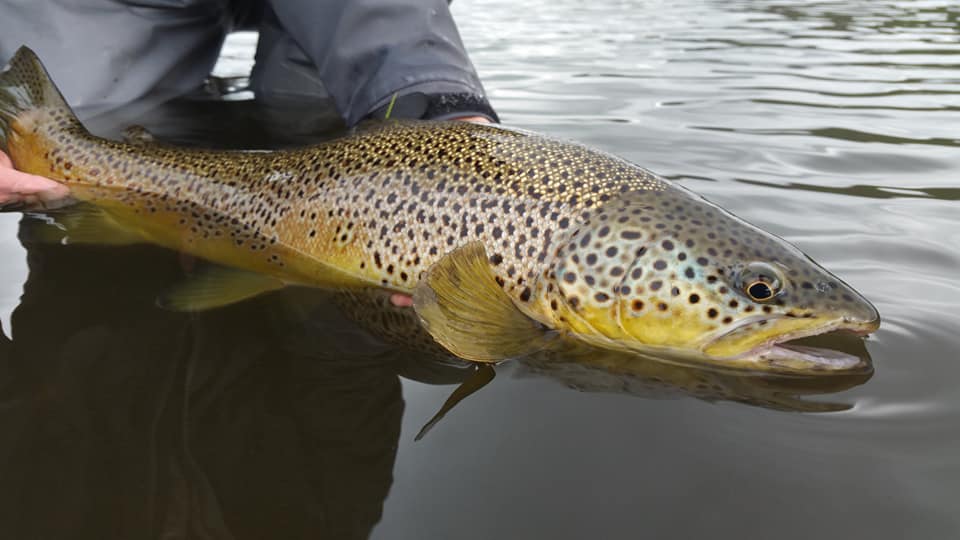 Our trout fishing groups hosted by Alex & Charles Jardine have also proved hugely successful.  The conditions for trout fishing have been less than favourable with some cold weather making rising fish hard to find. Nevertheless Felix Rome caught a cracking fish of just over 6 1/2lbs on a size 18 black gnat, along with numerous fish over the 60 cm mark landed by the rest of the group. These fish continue to over winter well and every year seem to be larger. The last three days have improved with better hatches and more surface activity. One brownie came to a sedge fly scittered on the surface at 63 cm and almost 6 pounds, another caught this morning at 62 cm and one rod caught three fish over 60cm.
If you want to join this bonanza there is still a few rods available at discounted prices and NOW is the time to take advantage of it.
Grimsá has two prime rods available in 20 – 23 July, Price on request
Laxá I Kjos has two prime rods remaining in 24 – 27 July, Price on request
Nordurá has two rods available 21 – 24 July at £3,760.
Langá has four rods in 15 – 18 July and 24 – 30 July at an incredible price of £2,700.
Miðfjarðará has a handful of open spaces for this season:
2 – 5 August 1 rod
8 – 11 August 1 rod
11 – 14 August 2 rods
14 – 17 August 2 rods
20 – 23 August 2 rods
Prices on request
Prices where shown are based on three days fishing, single room and shared guide, full board and accommodation. They do not include flights or transfers.
If you would be interested in an itinerary or further information then please contact Peter McLeod.