We have every confidence that Iceland will be one of the few destinations that we will be able to travel to this summer. Of all the countries we operate in Iceland has a proven track record through this pandemic. If we find ourselves faced with similar challenges this season we know that the Icelandic authorities will rise to the challenge after the efficiency they displayed in 2020. We have it on good authority from many of operators that the processes are already being refined for next year. To that end bookings have been strong and many of the rivers are going to have a busy season. Not only has a large amount of the space been locked up with roll overs from 2020, but many have recognised that Iceland could be their best bet for a fishing holiday in 2021.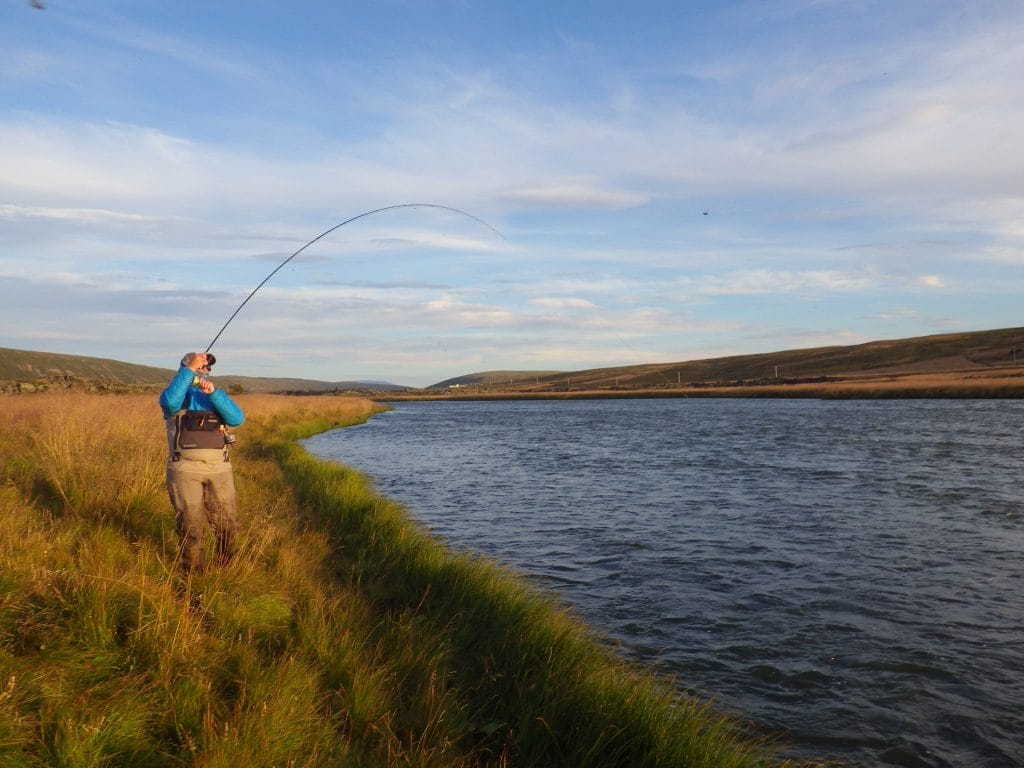 For those that have not considered it yet and are thinking of where to go this summer then please click HERE for our current list of availability and prices on a number of rivers. There are still some prime rods on various rivers available, but as we approach the spring these will dwindle. For those that are already going to Iceland and are thinking of extending their trip then we would suggest adding some trout and char fishing for a few days to give you a more encompassing experience and flavour of the fishing possibilities.
Option 1 – Thingvallavatn
This adventure is all about big browns and big arctic char. Lake Thingvallavatn is the largest lake in Iceland, located only 40 minutes from Reykjavík. The lake lies along the North Atlantic Ridge, sitting where the North American and Eurasian tectonic plates separate from each other. It is also the home of the ice age brown trout.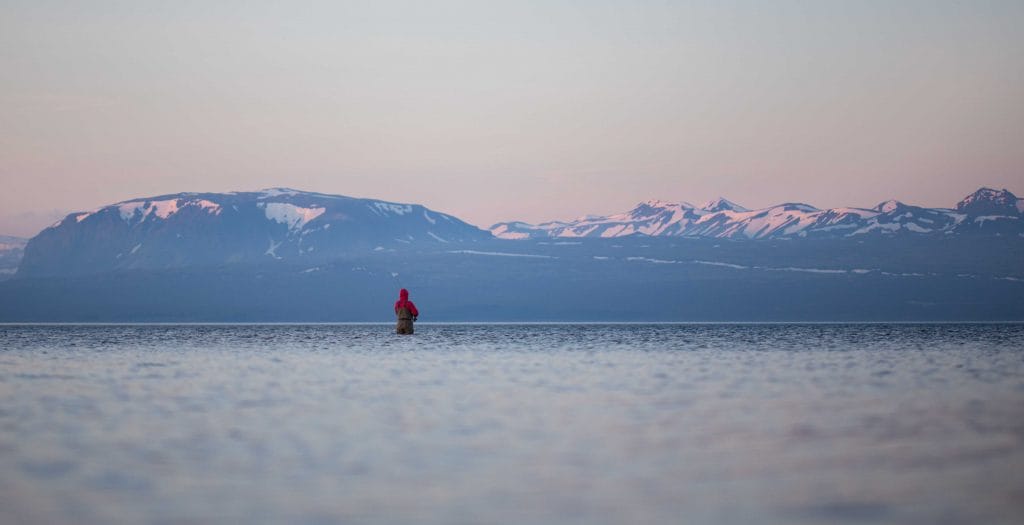 The giant brown trout of Thingvallavatn have evolved here in isolation since the last ice age. Tales of battling these mighty fish are akin to fairy tales and are never forgotten by those lucky enough to play a part in them. These extraordinary brown trout can grow to sizes of over 30 lbs, and specimens in excess of 20 lbs are frequently caught in peak fishing times. In Thingvallavatn, you never know what the next cast will bring.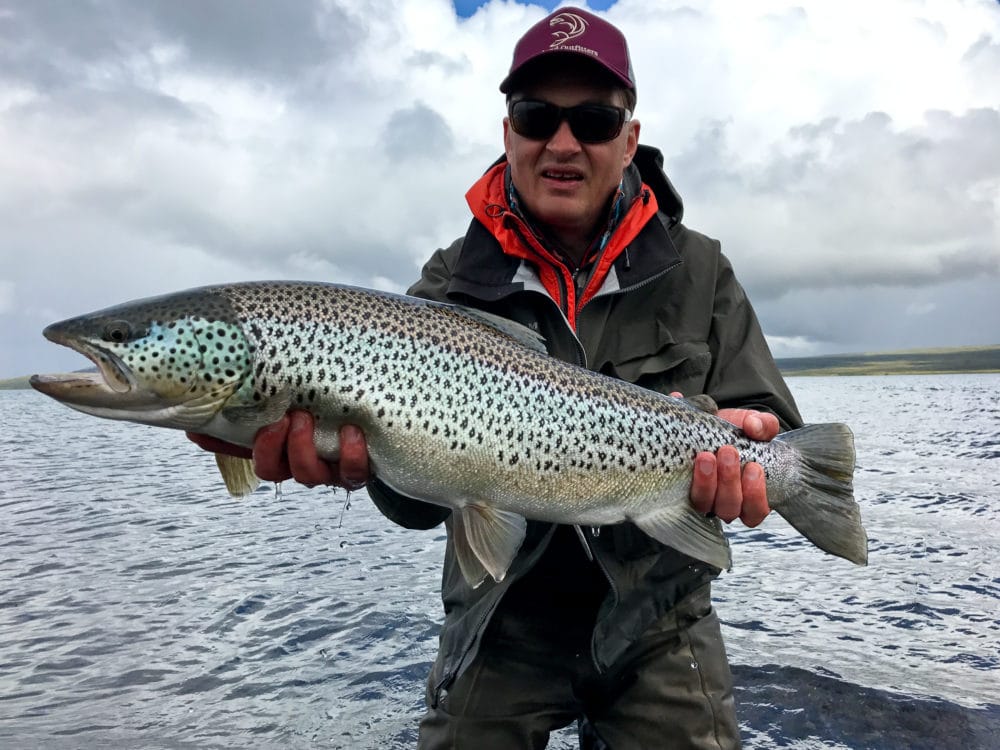 This full-service trip gives you everything Lake Thingvallavatn has to offer and a little more. Having fished these exclusive beats in Lake Thingvallavatn you can enjoy a lovely meal in the evening and relax at our new lodge. The beats offer a great variety – one day you may be searching for giant browns in the deep crevasses of Kárastaðir beat and the next day casting dry-flies to those monsters in shallow water at Villingavatn beat.
Option 2 – The Highlands
The Highlands are truly the heart of Iceland. With its uncanny beauty and epic scenery the Highlands offer you an experience unlike any other. Here you can truly become one with nature as the Highlands are untouched and inhibited by men. The vast wilderness – mountains, deserts, canyons, lakes and rivers – demonstrates the powerful forces of fire and ice which have shaped the landscape on this volcanic island over centuries. Amidst all of this beauty, there is the trout and the arctic char – peacefully cruising the gin clear streams of the Highlands like it has done from the Ice age.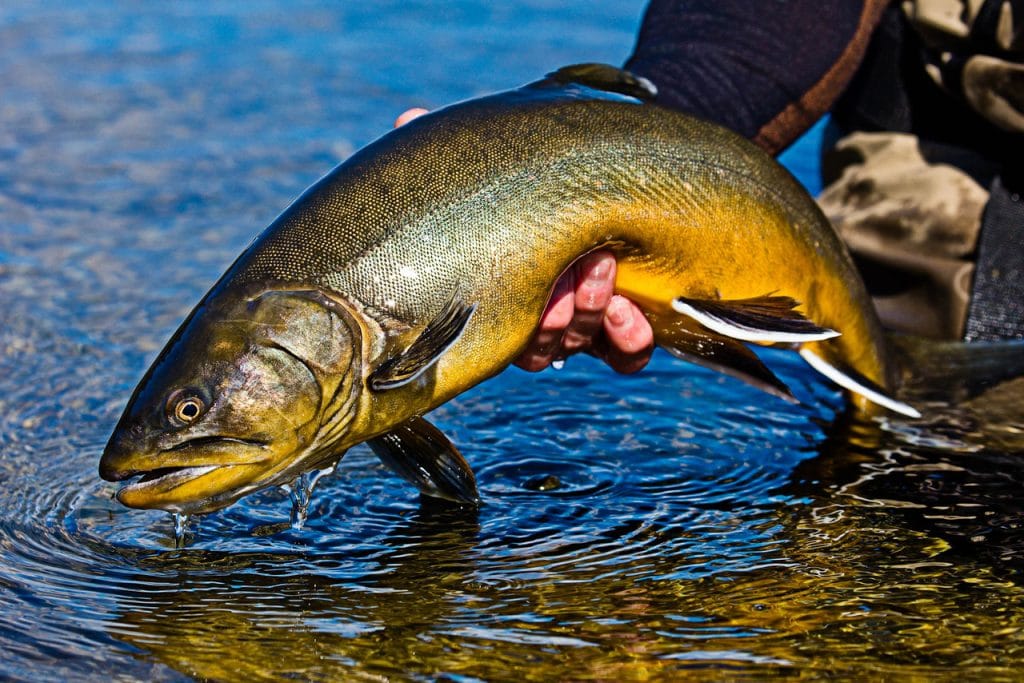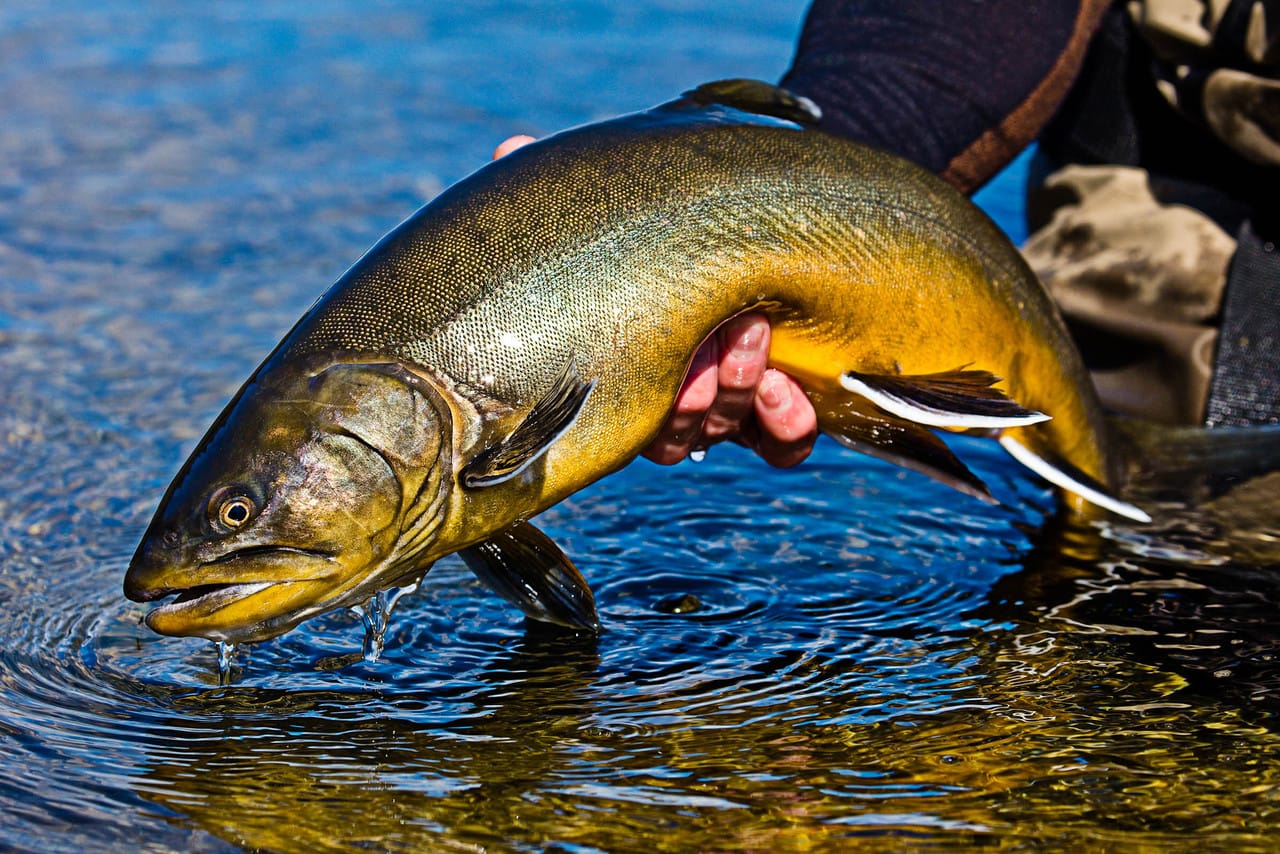 Fishermen will fish both the Kaldakvísl and Tungnaá rivers. The Kaldakvísl is truly a hidden gem. Diversity and contrasts are the river's main characteristics. On the 12 km (16 mile) beat, one can find beautiful waterfalls, great canyons, fast water, slow water, rocks, sand and so much more. The river is full of arctic char, their size averaging at 3-4 lbs, although char weighing up to 7 lbs can be found there, as can big brown trout.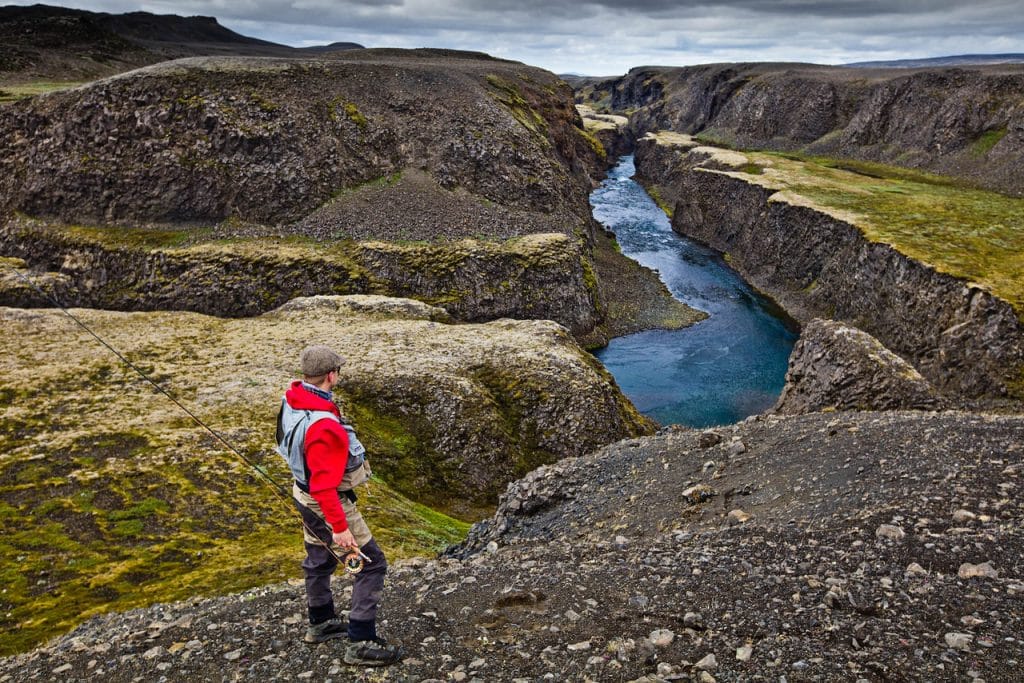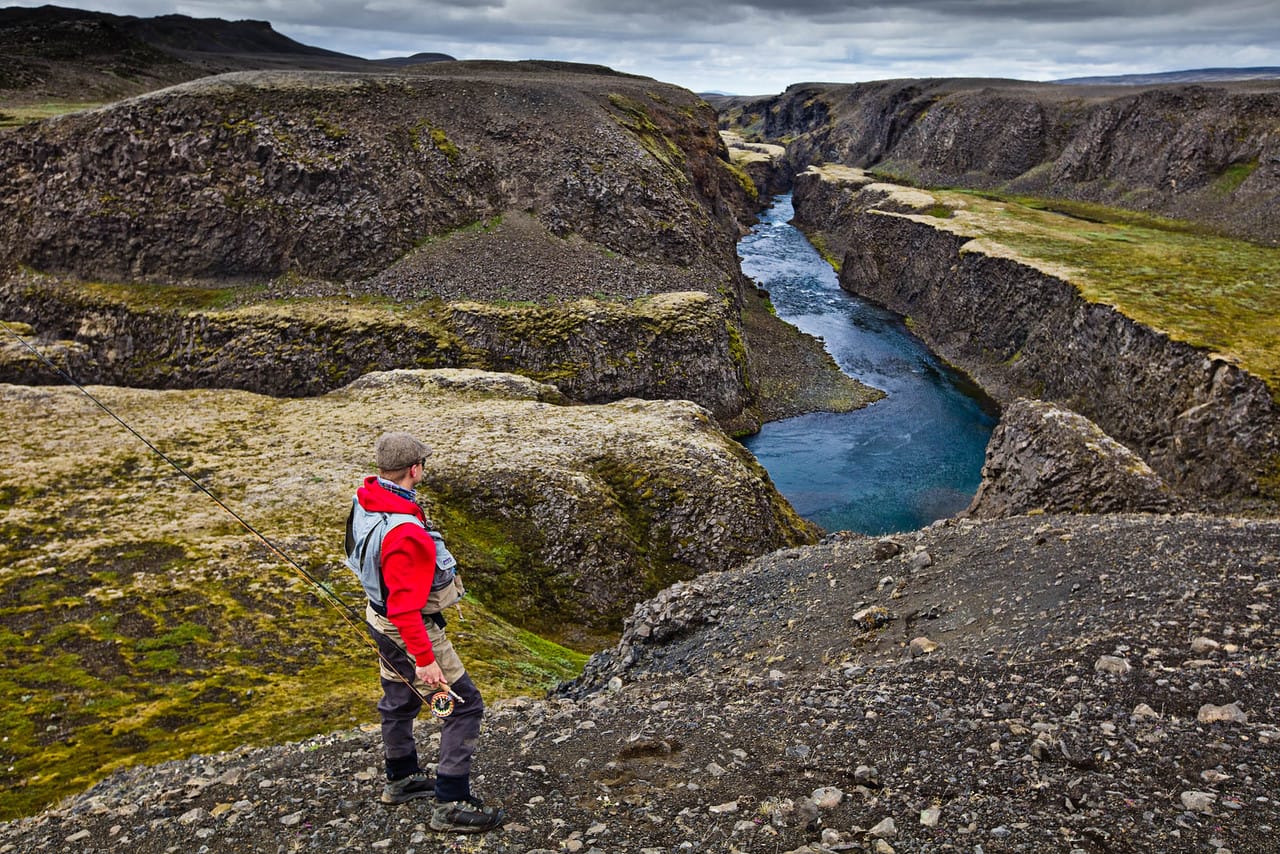 The Tungnaá river is a gin clear spring water flowing into beautiful micro canyons area along with traditional fast and slow running pools, filled with big Arctic char. This smallish, south Iceland Highland trout stream is probably one of the best-kept trout secrets in global angling. It is a technical river where stealth, among other attributes, is needed. The quarry are native brown trout and monster char. They average 2-5 lbs, with monsters ranging to 10 lbs.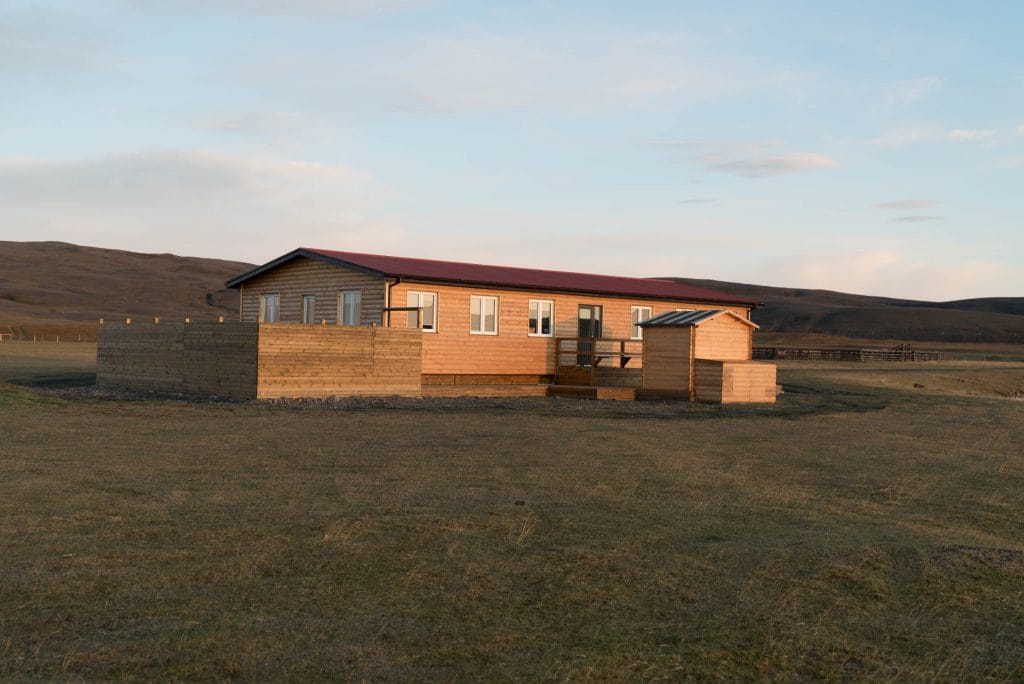 This tour offers a unique opportunity to get to know the Icelandic Highlands and to do some world-class Arctic char and brown trout fishing in one trip. In the evenings, after having enjoyed the outstanding cuisine at our Highland Fishing Lodge, you can either relax in the hotel or take a sightseeing trip to the numerous waterfalls, canyons and glaciers in the Highlands and of course take an unforgettable thermal swim in the hot spring stream in Landmannalaugar.
For more information on trout and char fishing in Iceland please contact Alex Jardine or Peter McLeod or call +44 (0)1980 847389.