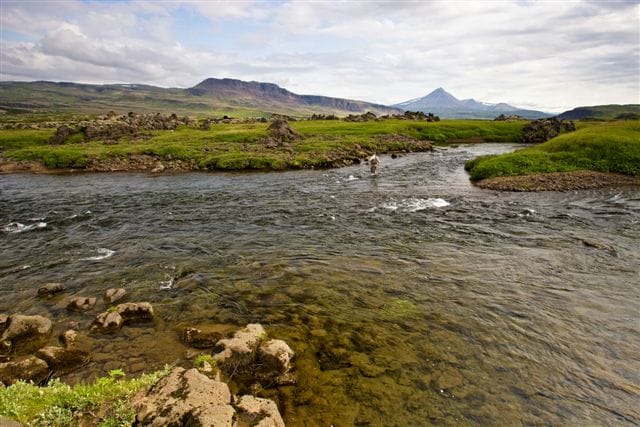 The Icelandic rivers last week have had mixed reports, some rivers performing extremely well and some having a tough time of it. This is partly due to conditions, but also we are still seeing a lack of numbers on the grilse run across the board. This season seems to be shaping up along similar lines to 2012, so my own view is that not only do the grilse and summer salmon have very different feeding areas to the multi sea winter fish, but I think they have had to go much further to find good feeding grounds this year. If the 2013 season was anything to go by this bodes extremely well for next year as those grilse that stayed out will come back in incredible shape and much larger than usual. Some may think this is looking through rose tinted glasses, but basing it on history of catch statistics over the last decade I think it is a logical theory. The lack of grilse has certainly been compensated by the size of the multi sea winter salmon which have continued to be most impressive.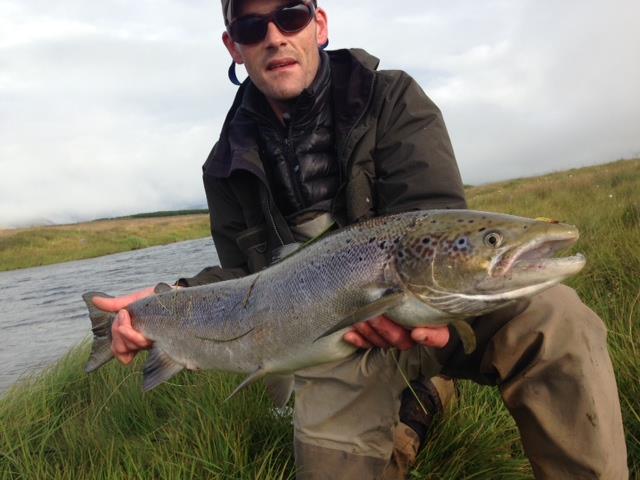 Last week the Laxá I Asum was the star of the show. The river is forecast to hit 1000 salmon to two rods or close to it based on how the fishing has been. There is not another river that is even close on catch per rod this season and the run has been phenomenal. Not only has the river had a strong run of grilse and summer salmon, but rather unusually they have had a good number of large fish including some approaching 100cm (20 lbs) which for the size of river and the light tackle being used has certainly been testing anglers.
The Laxá I Kjos has reported dropping water and for the first time the river is running at summer heights. Normally this would not be an issue but this was accompanied by a very strong and cold northerly wind that slowed down the fishing a little. The river currently stands at 350 plus for the season, but there have been larger fish caught and seen on the river this year than most can remember. One of our clients, Paul Clarke, who arrived over the weekend headed for the meadows on arrival with sea trout on his mind. He hooked a sea trout in the mid teens which he battled for over 20 mins on a 6# and a nymph before it final snapped his 15lbs leader. Mid-August is when the sea trout fishing really begins to hot up on the river.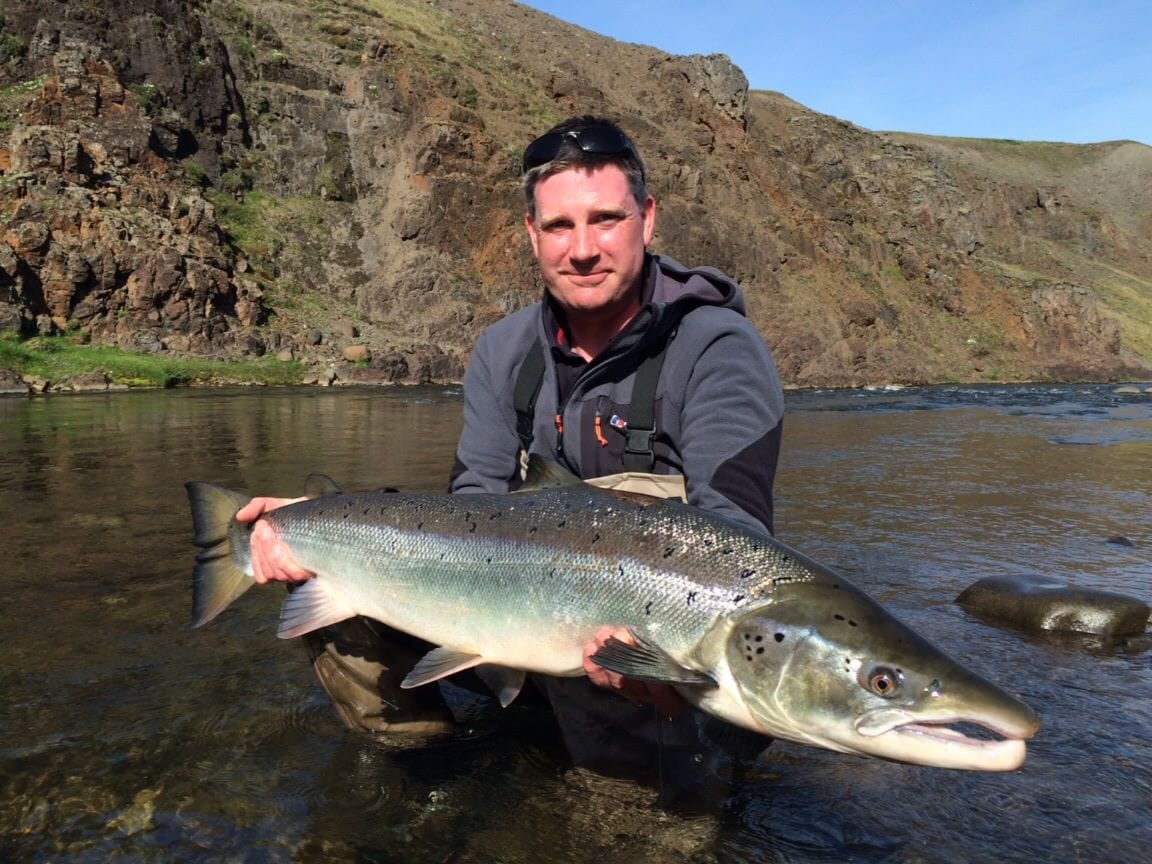 On Midfjardará last week was the best of the season so far. The 10 rods landed 221 fish with a couple of fish over 100 cm salmon caught. Some grilse have been entering the river system as well, even though we wish they were showing up in bigger numbers. Water levels are dropping and the river could use some rain in the next few days. 20 fish landed yesterday morning with 10 of them from beat 5.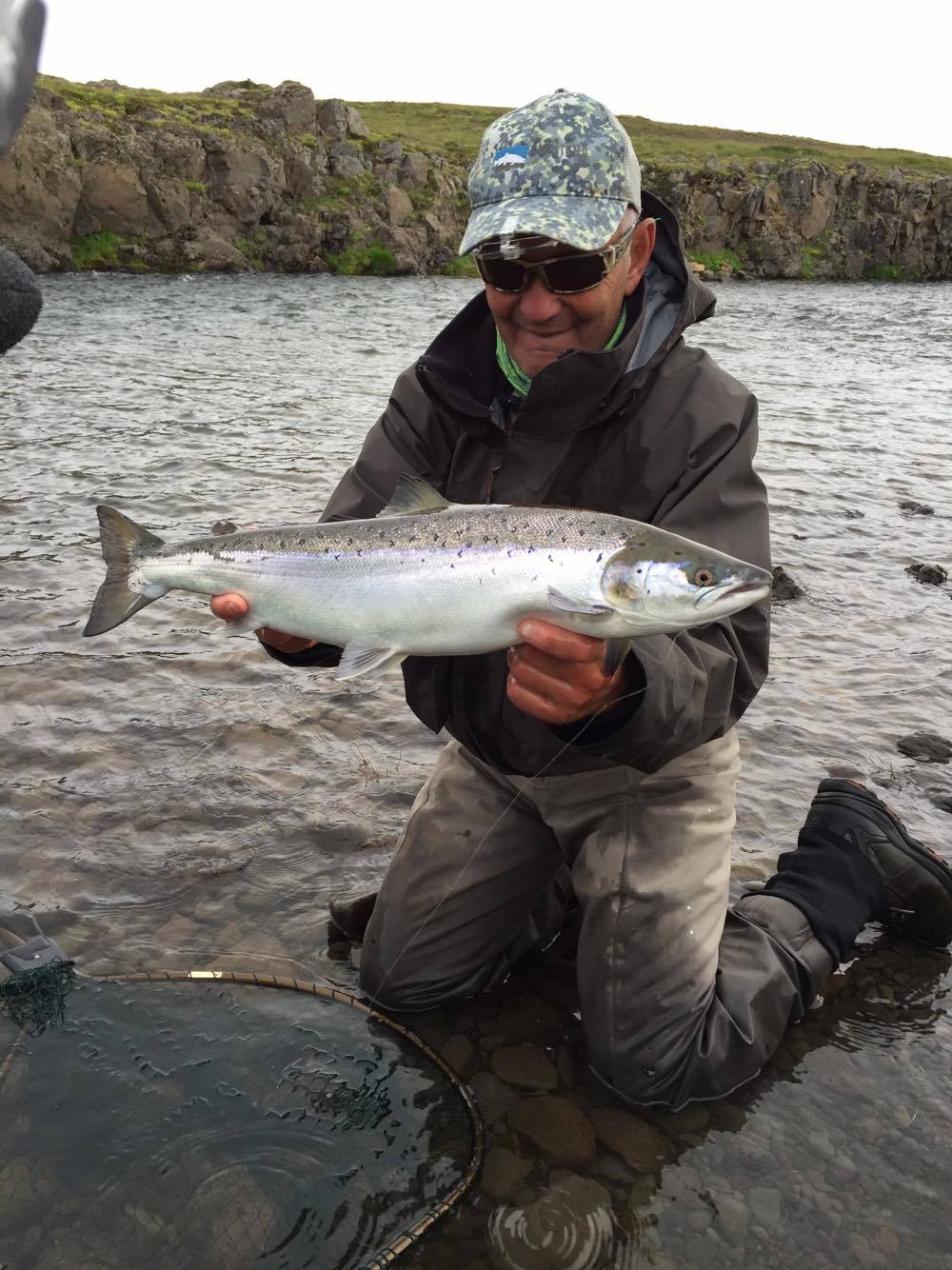 Steff recently returned from a tour of Iceland (he will be writing a report shortly) and spent some time up on the Langá. He caught three fish in one session and turned a number of others, although he had to work hard in the wind to put a fly in the right spots. This is very encouraging as he also reported seeing fish in the pools as he fished down them.
The Nes beats on Laxá I Adaldal had some difficulty at the end of last week. As happens every so often the river became very murky and hard to fish. Once or twice a season conditions reach a peak in Lake Myvatn and a greenish algae pops off the bottom along with the weed growth before flooding down the river making visibility pretty rubbish. After a couple of days it then clears out. Unfortunately the Taubman group had it tough but that did not stop them from catching 3 fish over 100cm. The photo is of Bill Parfet with 105cm fish. The river is clearing up now and last 2 shifts have 12 fish and 2 of them over 100cm! Our clients that went in at the weekend report the cleared river, and one of them caught a lovely cock fish of approximately 22 lbs.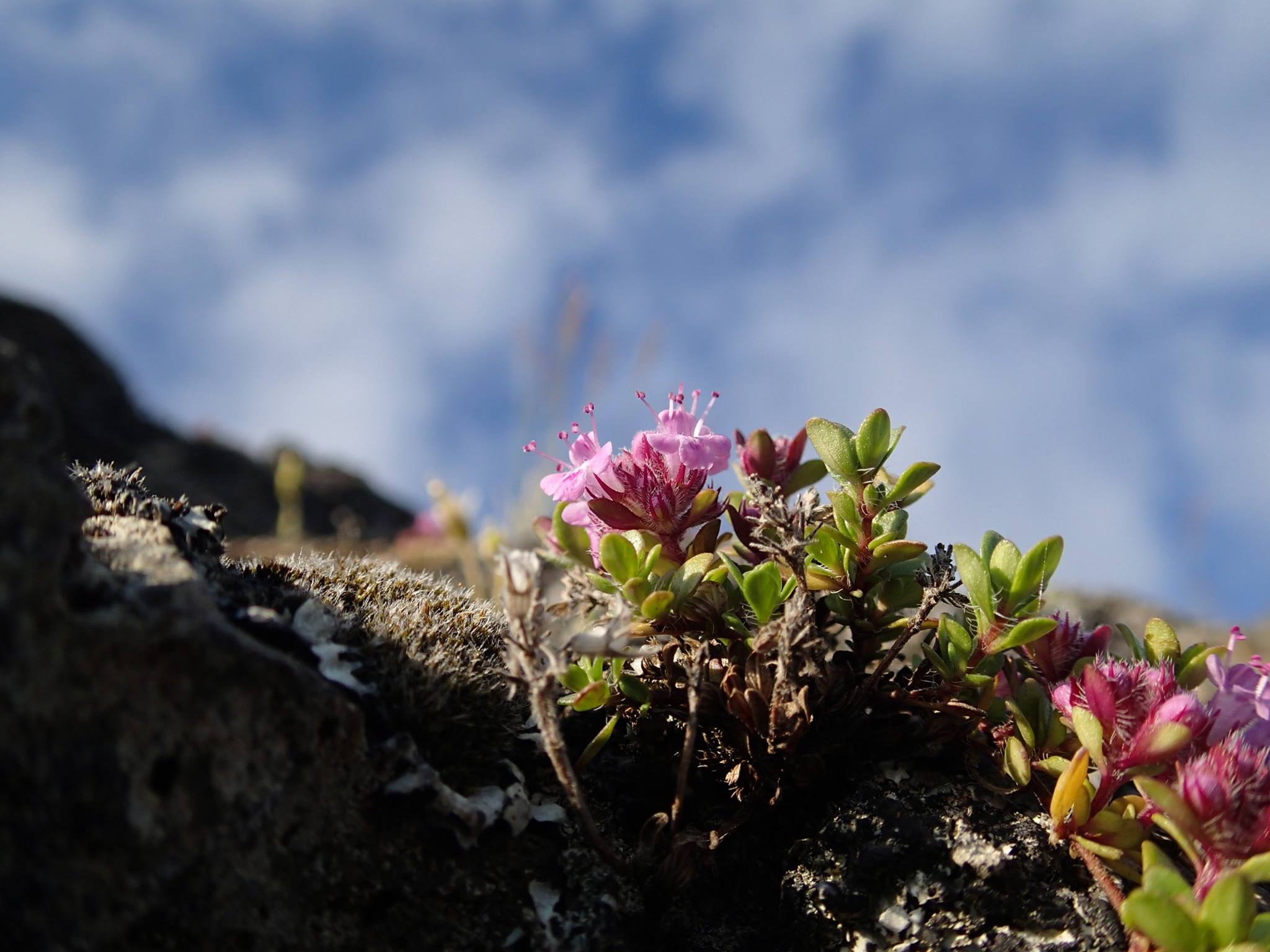 The trout beats in the north had a tough time during the murky water being only able to fish dry fly only. However there has been abundant caddis activity in the late evenings and a monster fish of 72 cm (9.2 lbs) was landed at Laxardal on Saturday.
All in all a mixed bag for Iceland this week, and as the rivers begin to wind down towards the end of this month our attention will begin to move to next year.
There are still a few last slots available at the end of August and early September so if you would be interested in further details or logging your interest for next year then please contact Peter McLeod or Alex Jardine, alternatively call our office on +44(0) 1980 847389.