The news from Iceland this week is that finally the heavens have opened and the country is getting some much need rain. After an unprecedented dry spell spanning from the end of June the rivers are being replenished and there are reports of renewed action coming from many of our favourite rivers. Laxa I Dölum reported seeing one of the largest runs of fish entering the river at the weekend they have seen all season. Conditions are mild and wet with southerly winds and air temperatures hovering around 14˚ C.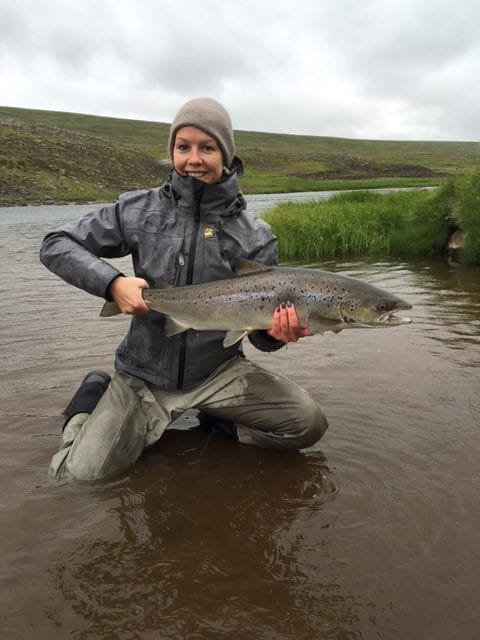 Laxá I Dölum, like much of Iceland has enjoyed a spell of heavy rain over the last few days. The water level has fluctuated but has remained clear allowing fish to become more active. Shoals of grilse can be seen moving up the river each session. Anglers have been catching salmon and grilse throughout the river on hitch tubes, small doubles and small sunray shadows. The largest fish of the week was a beautiful 101 cm (approx 22 lbs) salmon taken on a small cascade in rising water. With more rain forecast prospects are looking great for the week to come. On the 12 August Laxá I Dölum went over 600 salmon yesterday. On the same day last year the river stood at 370 salmon. The autumn is the time for Laxa I Dölum, so maybe we anticipate the river will get close to last season´s 1,600 total.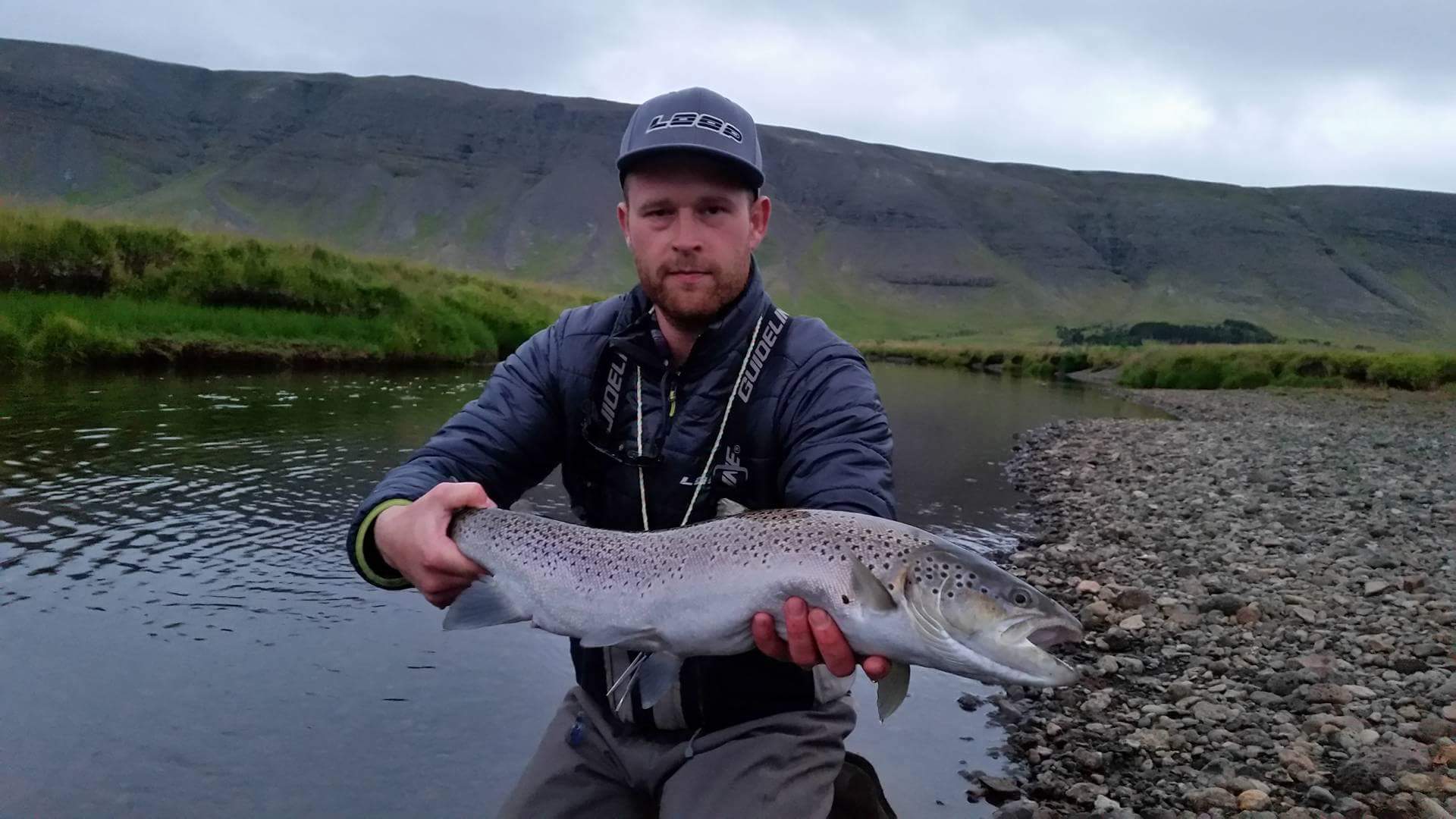 The Laxa I Kjos came alive yesterday afternoon after a tough season through July with low water. The river has jumped up with the rain and fresh fish are coming in under the bridge on the tide. The rods fishing right now caught 12 fish yesterday afternoon alone and our group heading in tomorrow are very excited.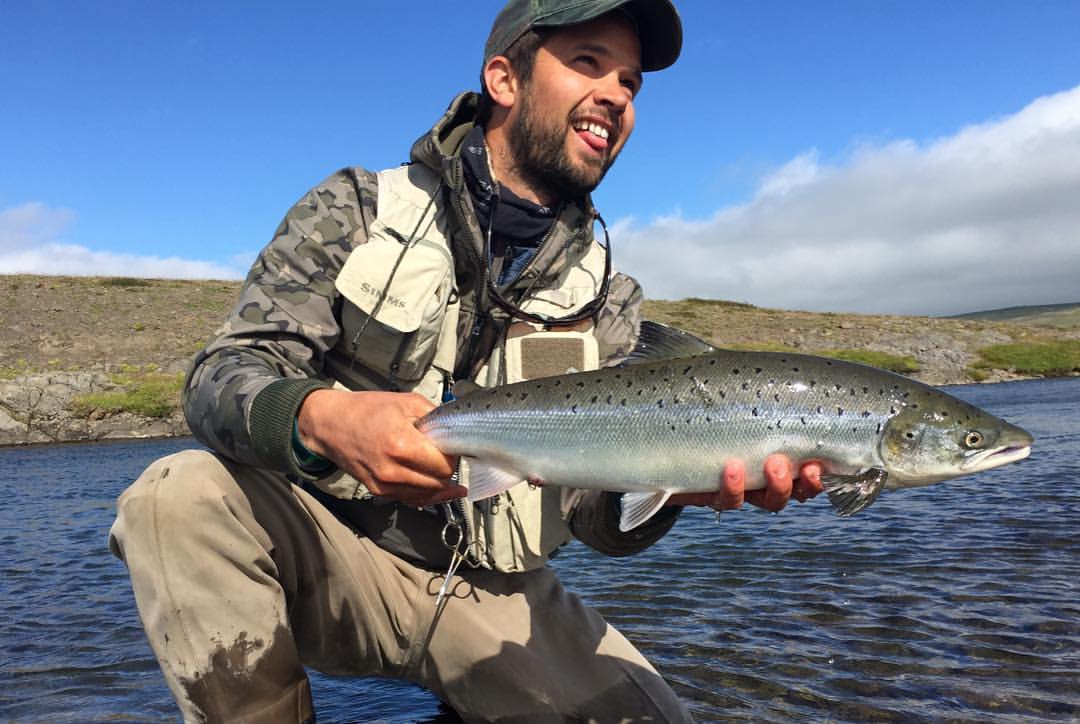 The Haukadalsá reached 678 salmon a few days ago, which is already 8 more than the 2015 season with time to go. The river rose substantially yesterday and with the continued rain they are again catching sea-liced fish coming off the tide. The rain is very welcomed after the dry summer and the Haukadalsvatn is filling up again providing secured water for the remainder of the season. We are looking forward to autumn as the large salmon become active and aggressive. We are expecting tales of great battles to come.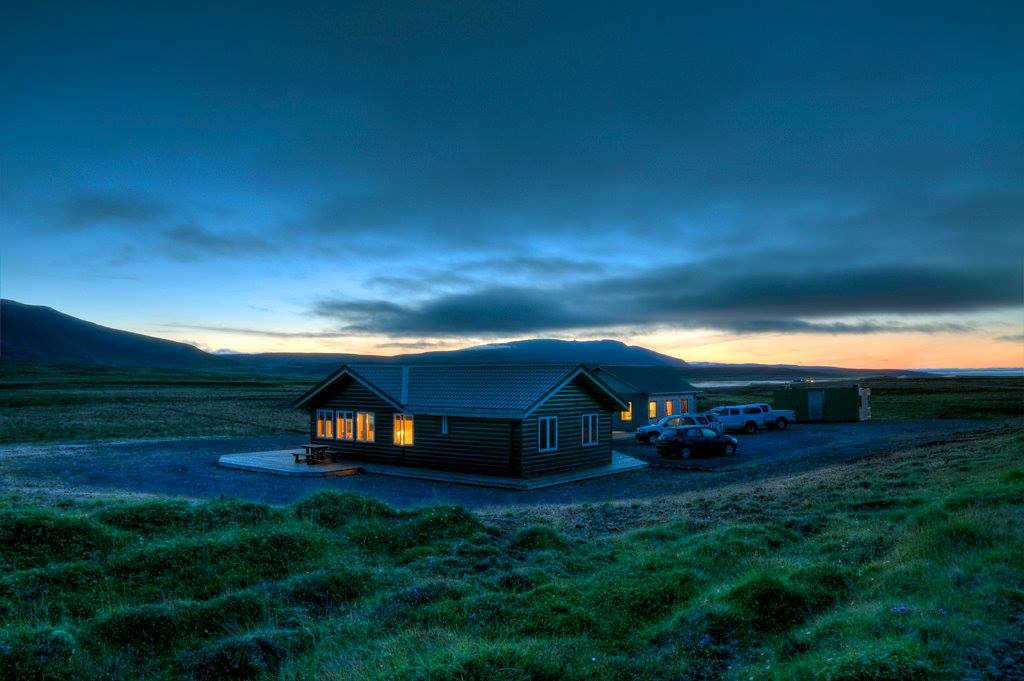 The last group on the Svarlbardsá to depart landed 50 salmon. The river is up to 220 fish caught and as usual with Svarlbardsá many of these have a high average weight. There was a big high tide the other day and a fair number of grilse arrived. Good to see them arrive since there has been shortage of grilse in the north/east.
For more information on Iceland fishing please contact Peter McLeod or Alex Jardine or call our office on +44(0)1980 847389.