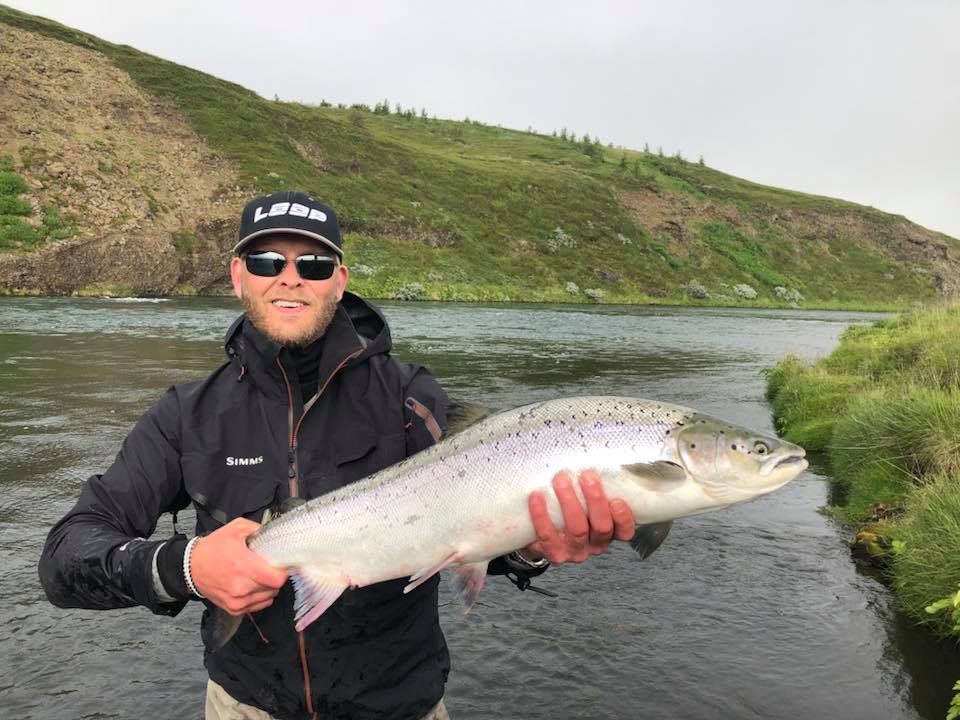 Even though some rivers are still finishing up their last weeks of fishing it is clear that this season in Iceland has been a bumper one with many rivers up hugely on last year and even topping some of their best years ever. After much speculation over last winter it is gratifying to see many rivers bouncing back such as Langá which has returned to "normal" form. The North, South and West coasts have had the best of it, but sadly some of the east coast rivers have not had such luck, mostly due to very cold conditions through the first part of the season. One thing that is clear is that Iceland fishing is going to be hot property for next year so if you are thinking of returning or fishing there next year please contact us now to avoid disappointment.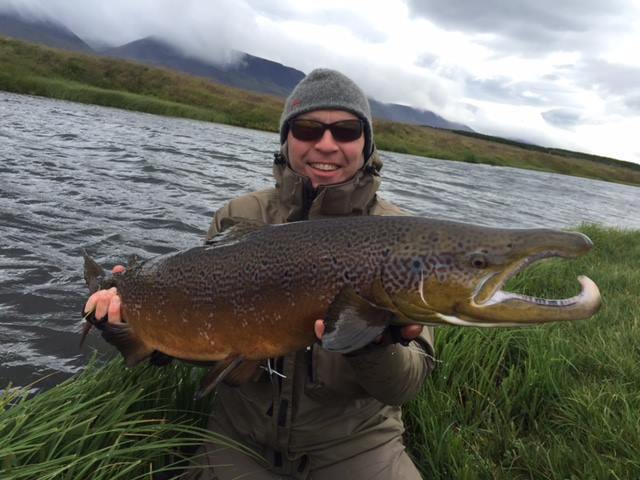 The laxa I Asum has had a phenomenal season and unusually is still catching good numbers, even though traditionally the fishing should be slowing down by now. The river has gone over an incredible 1400 salmon landed to just two rods and this wonderful 98cm salmon was landed from from the Longpool only a few days ago.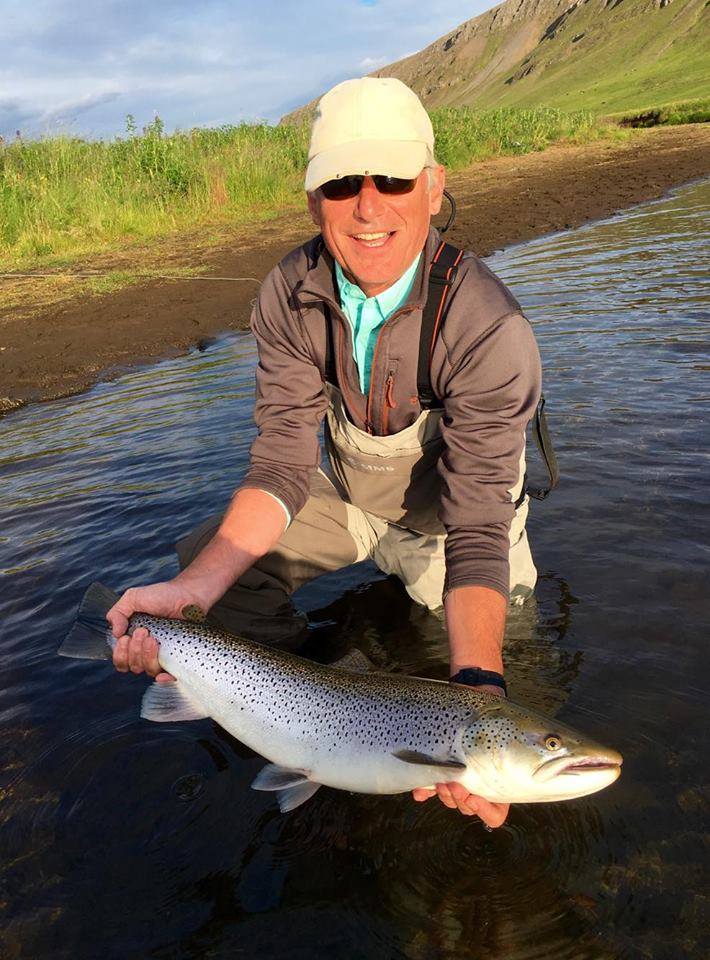 The sea trout currently being caught on Laxa in Kjos are just amazing. Five were landed the other morning including this 6.5 kg beauty caught in Alabakkar – a good example of the sea trout running the river system. Most of them are 4 kg and larger. July and the first part of August fished incredibly well for salmon with some weeks landing over 170 fish, although it has slowed down a little towards the end of August. We are expecting the fishing to pick up again as we enter September with some rain refreshing the river.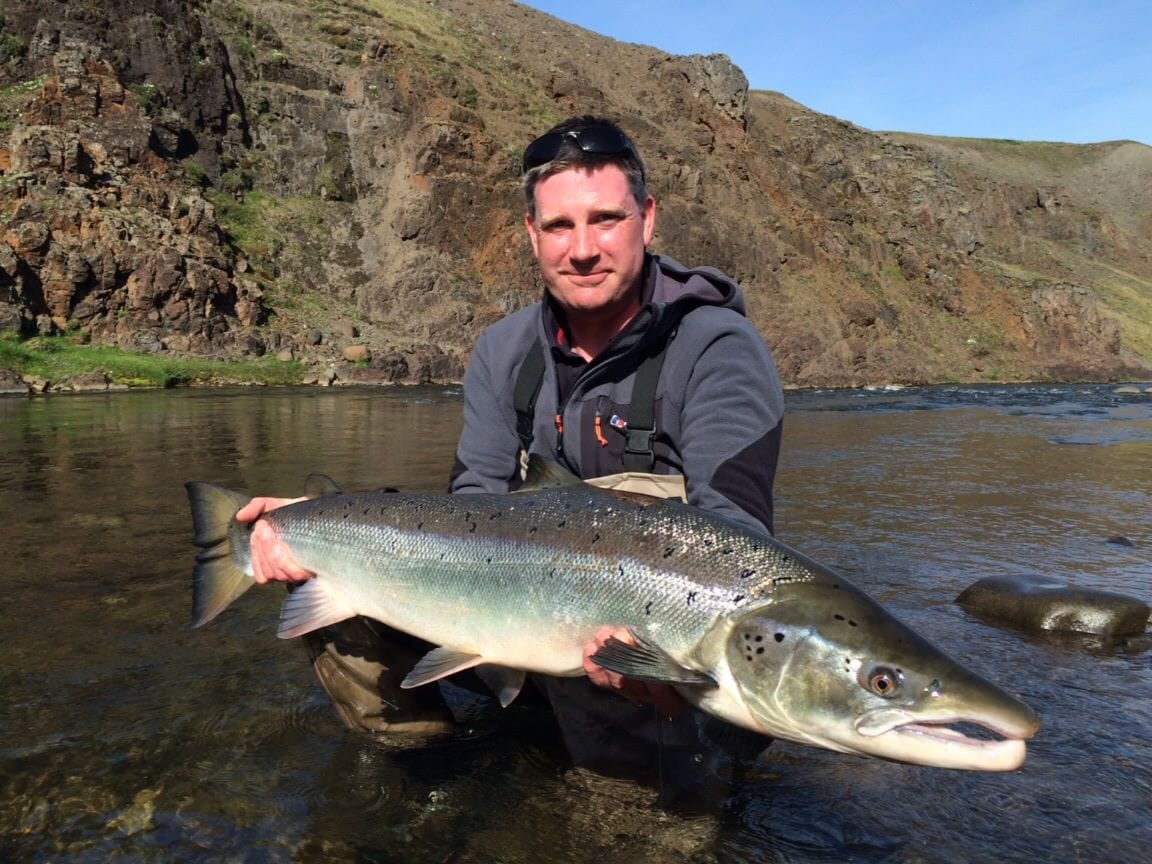 The Midfjardara has gone from strength to strength this season and has now landed well over 3,000 salmon. Fishing has been phenomenal for the last few days. The upper beats are now producing more fish than the lower beats as the fish seem to have started moving after the little splash of rain they had a couple of days ago. Their record year from 2010 has been beaten already with still four weeks to go.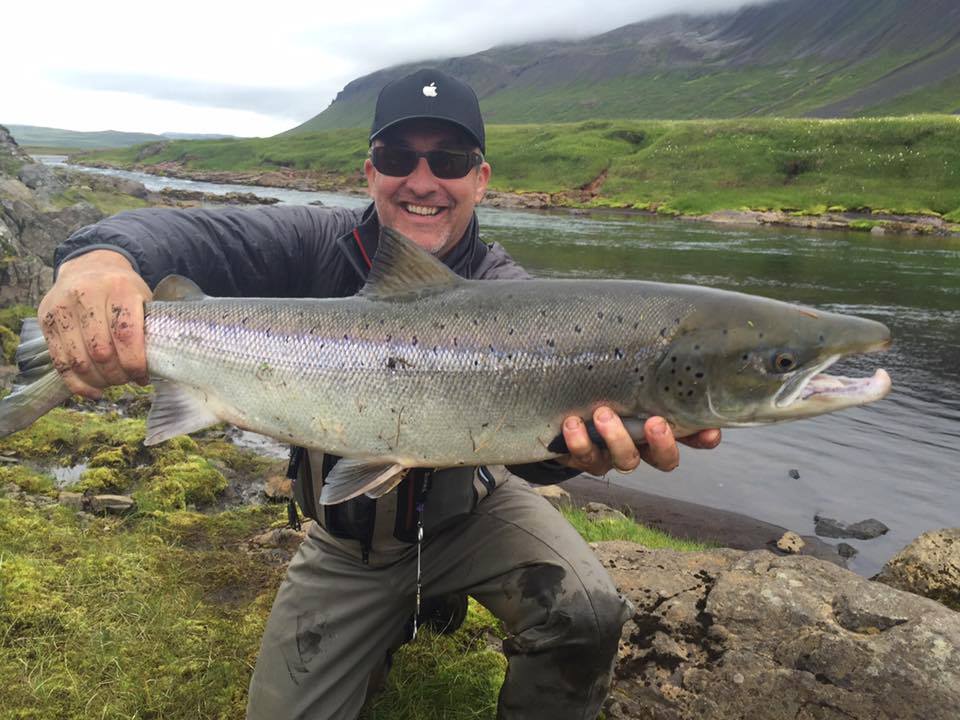 Last night we confirmed that Svalbardsa has had a record season and has now landed 602 salmon. This is the best summer ever for this gem of a river. The best year before that was in 2010 when Svalbardsa produced 562 salmon. The river is currently flooded at the moment like many of the rivers on the north/east corner of Iceland. The fishing should become very interesting when the river drops again and the fish have moved up.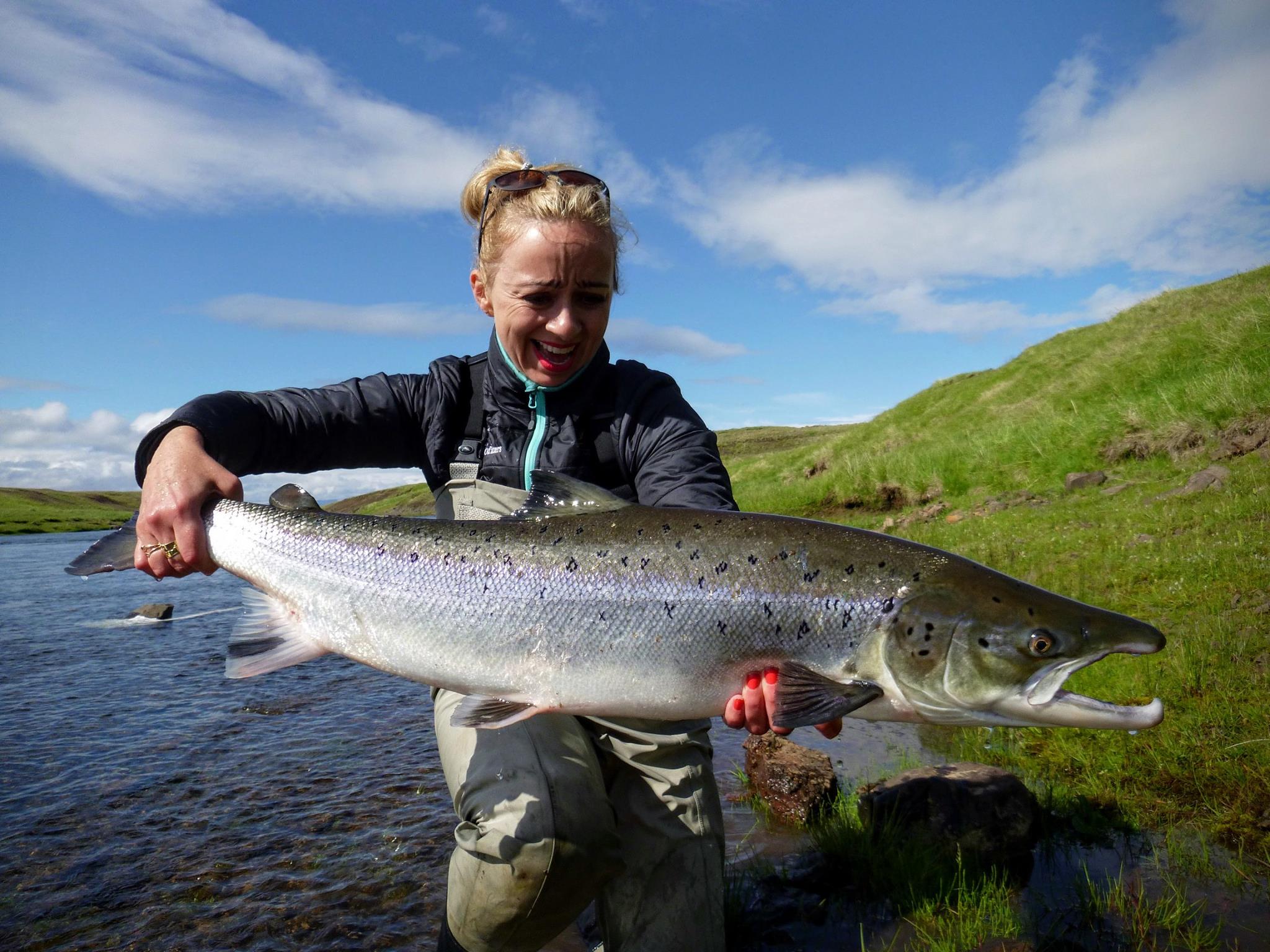 One of the most surprising rivers this season has been the Laxa I Dolum which like Langa has returned to its glorious past. With the smaller number of rods and strong runs through the end of July and August the last group on Laxa in Dolum landed 166 salmon two six rods for three days. Fantastic fishing, and still strong runs coming into the river system. This river will be one to watch for next year.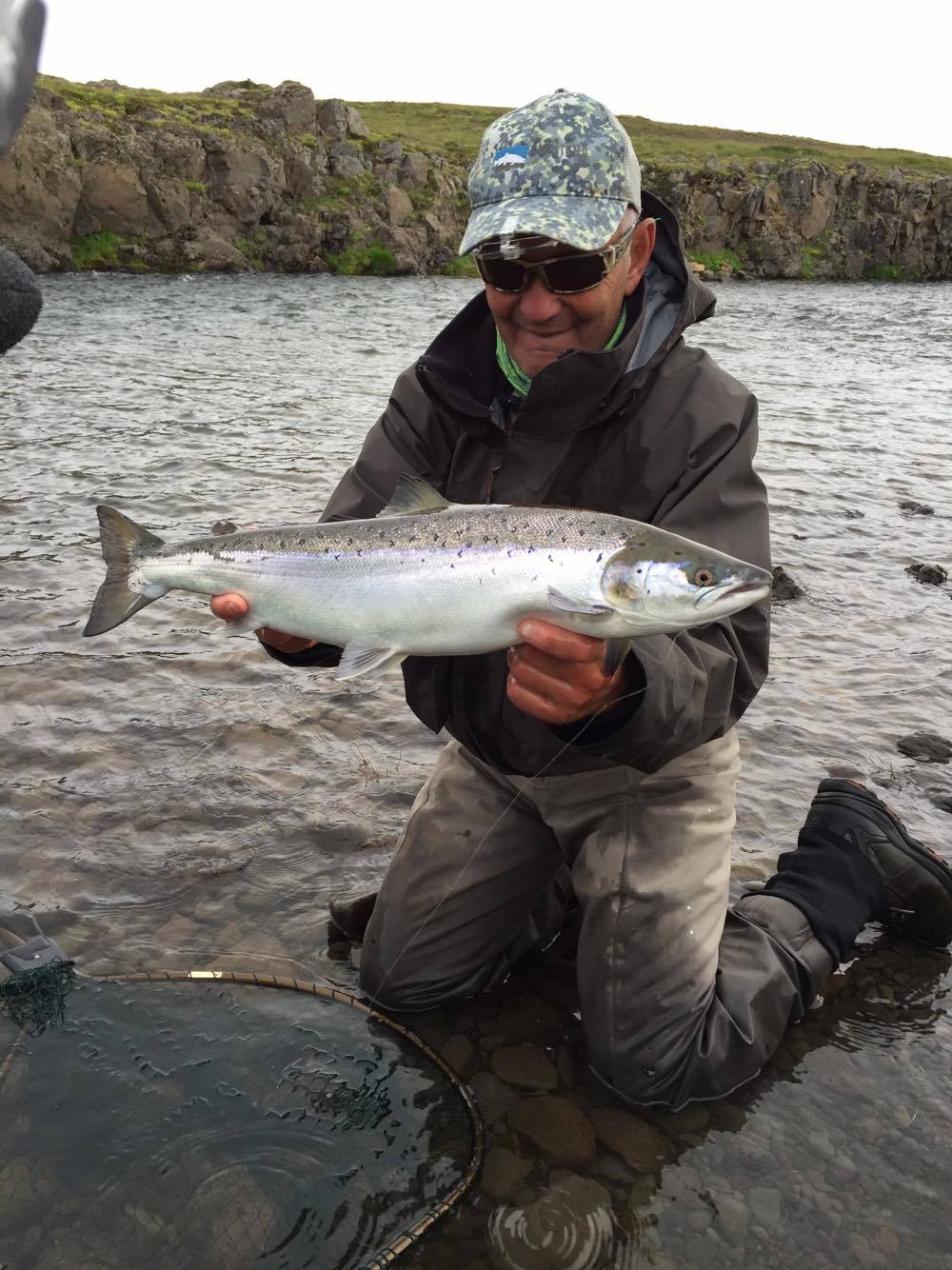 The Langa as I said before has returned to its "normal" consistent self with strong runs right though the system. The river has now landed over 2000 salmon for the season with one group landing 67 fish to just two days despite tricky conditions. The most effective methods have been tiny hitched tubes in sizes 16 – 18 and one of the reasons we love this river so much.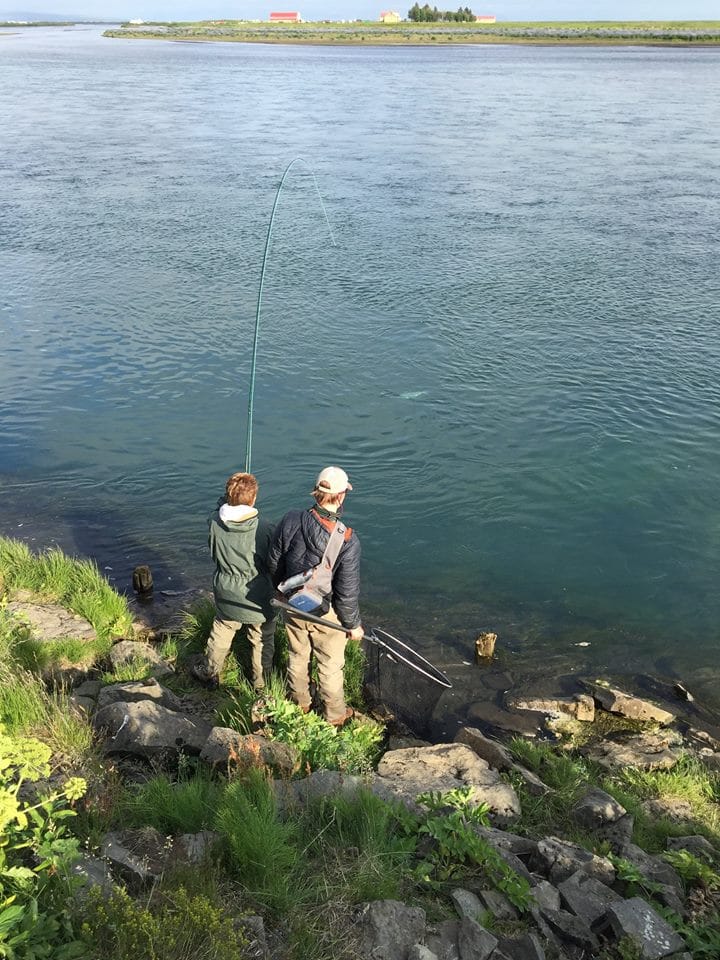 West Ranga will pass the incredible 5000 salmon caught and landed in the next day or so and the fishing has some days been almost unreal. Among all the salmon caught the last weeks some very big and powerful brown trout and sea trout have also been landed which have all been gently released.
For more information on the last minute availability in Iceland this season, or to book for the 2016 season please contact Peter McLeod and Alex Jardine or call our office on +44(0)1980 847389.