After a long winter it is that time of year again that our focus returns to Iceland. As the crisp Icelandic summer breeze sweeps over the rugged landscapes, the angling community has eagerly gathered on the banks of the island's pristine rivers, heralding the much-anticipated arrival of the salmon fly fishing season for the year 2023. With rods in hand and hearts brimming with anticipation, fishermen from around the world are converging upon this captivating Nordic island, drawn by its legendary reputation as a haven for Atlantic salmon. The opening of the fishing season in Iceland promises unforgettable moments of thrill, challenge, and an opportunity to connect with nature in its purest form. Iceland had a harsh winter this year, which is tough for them, but good for the rivers. Water levels across the country are "normal" with good flows helping the first fish find their way home. Air temperatures have been kind with lows of 8˚C and highs of 15 ˚C.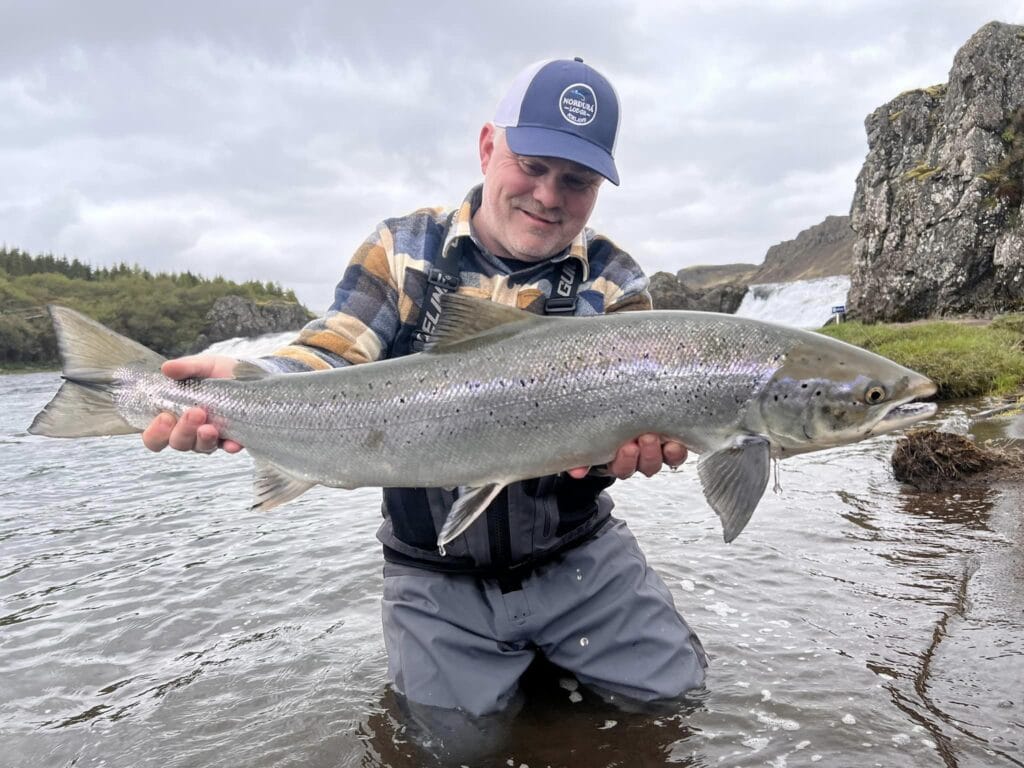 As Nordurá is one of the first rivers to open in Iceland it is considered somewhat of a compass for other rivers, along with the season ahead. The river opened on 4 June this year, and up to last night had landed just over 105 salmon. What they have been seeing are good numbers of multi sea wintered fish returning this season that are fat and solid, so it looks like the fish found good feeding grounds this year. Some really good-sized fish have been seen and landed already including one of 94 cm and 18 lb but the average has been 8 – 10 lbs. However quite a few are being lost due to powerful water and small flies. Grilse are also already running the river. Top pools have been Eyrin, Stokkhylsbrot and Brotid. 1" hitched sunrays have been the go to pattern, alongside Red Frances size 14, Collie Dog, Haugur and Green Butt.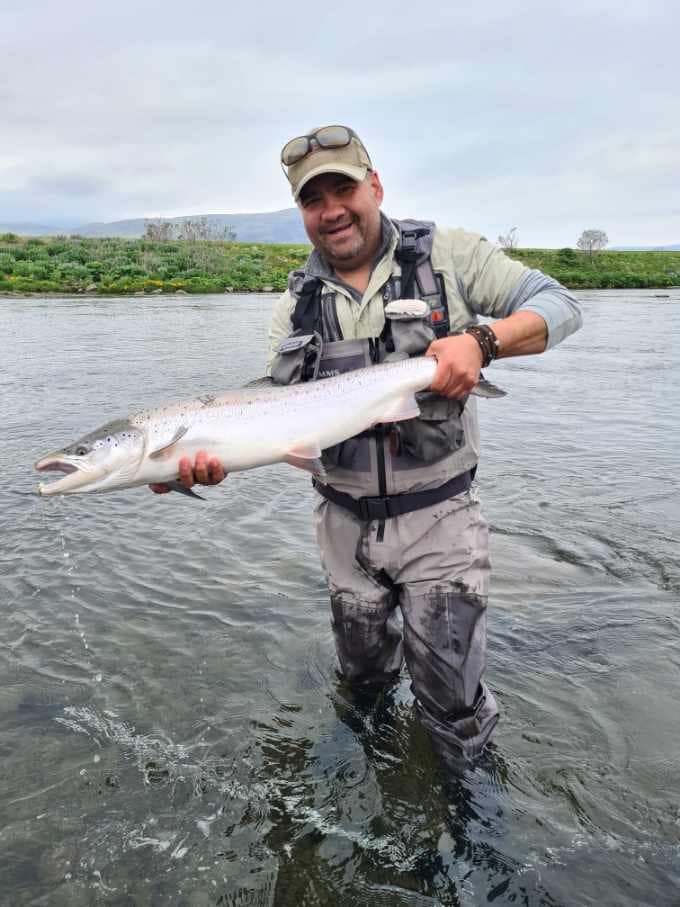 On Laxa I Kjos the river opened a few days ago and also started well. Although still very early in the season numbers of fish are building on every tide and like Nordura, guides are seeing some big fish entering the system. Four fish over 80 cm have already been landed. Although there are good numbers of fish racking up in Laxfoss, a few have been seen up on beat IV already. As expected at this time of year the top pools have been Kvislafoss and Fossbreida, although on massive 83 cm fish was landed in Bugda that was quite a battle. Top flies have been 1" Sunray Shadow, Red Frances and Skuggi Skaskorinn.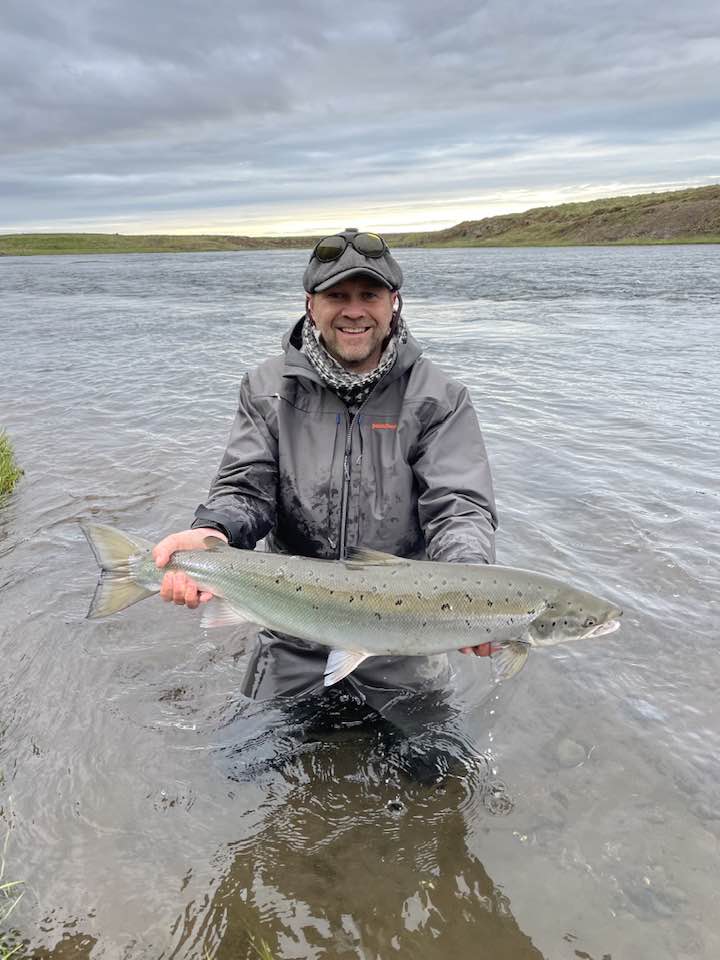 The Hitará opened on the 17 June and has a great start landing 17 fish to its six anglers with an average weight of 11 lb. Having been off the market for a little while we are excited to be able to start selling it again and look forward to seeing hoe it performs this season.
We eagerly await news from other rivers as their first fishermen venture out and will report back as we know more.
For more details on last minute fishing in Iceland or to log a request for next season please do not hesitate to contact Peter McLeod or Alex Jardine or call our office on +44(0)1980 847389.